Knowledge Panels: The Benefits You Need To Know
What are the benefits of a Knowledge Panel?
A Google Knowledge Panel is a search results feature that provides a concise summary of information about an Entity such as a company, person, or brand collected by Google from a variety of credible sources. It is Google's understanding of the facts about your Entity.
Having your own website is a great step towards establishing your online presence, but a Google Knowledge Panel takes things to a whole new level!
At Kalicube, we call the Knowledge Panel "Google's stamp of approval."
A Knowledge Panel means that Google has determined that your Entity is notable and has enough information available online to create a comprehensive summary about it. This can help build credibility and trust with potential customers or audiences researching your Entity.
Here is an example of a Knowledge Panel in Google for a company.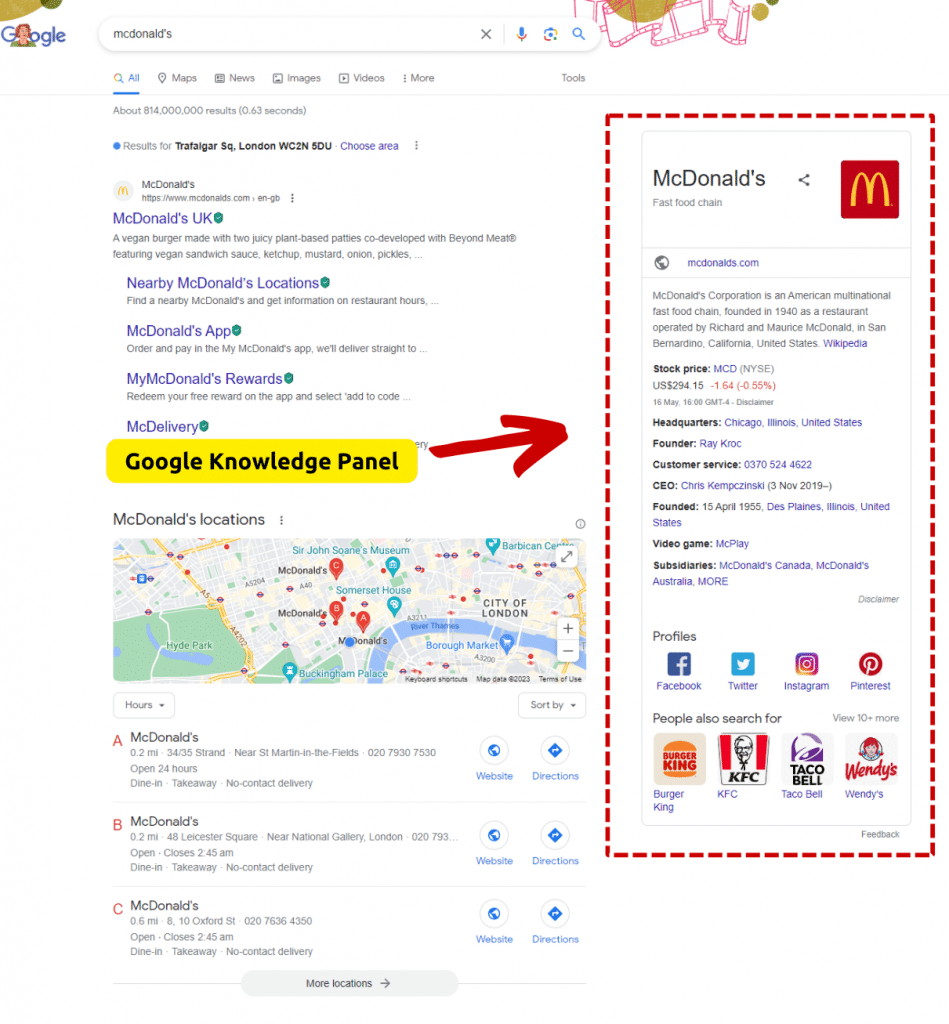 Here is an example of a Knowledge Panel in Google for a person.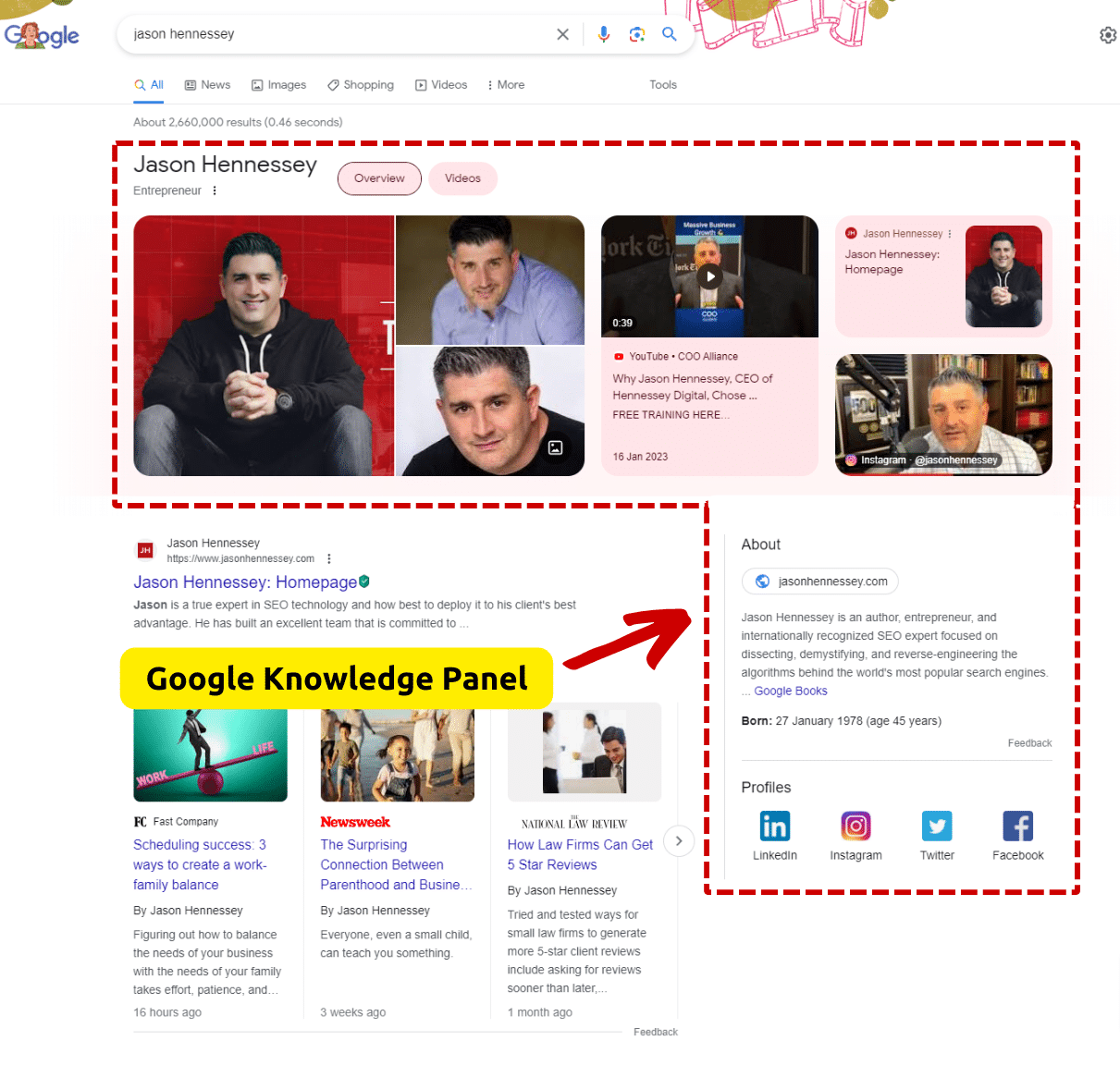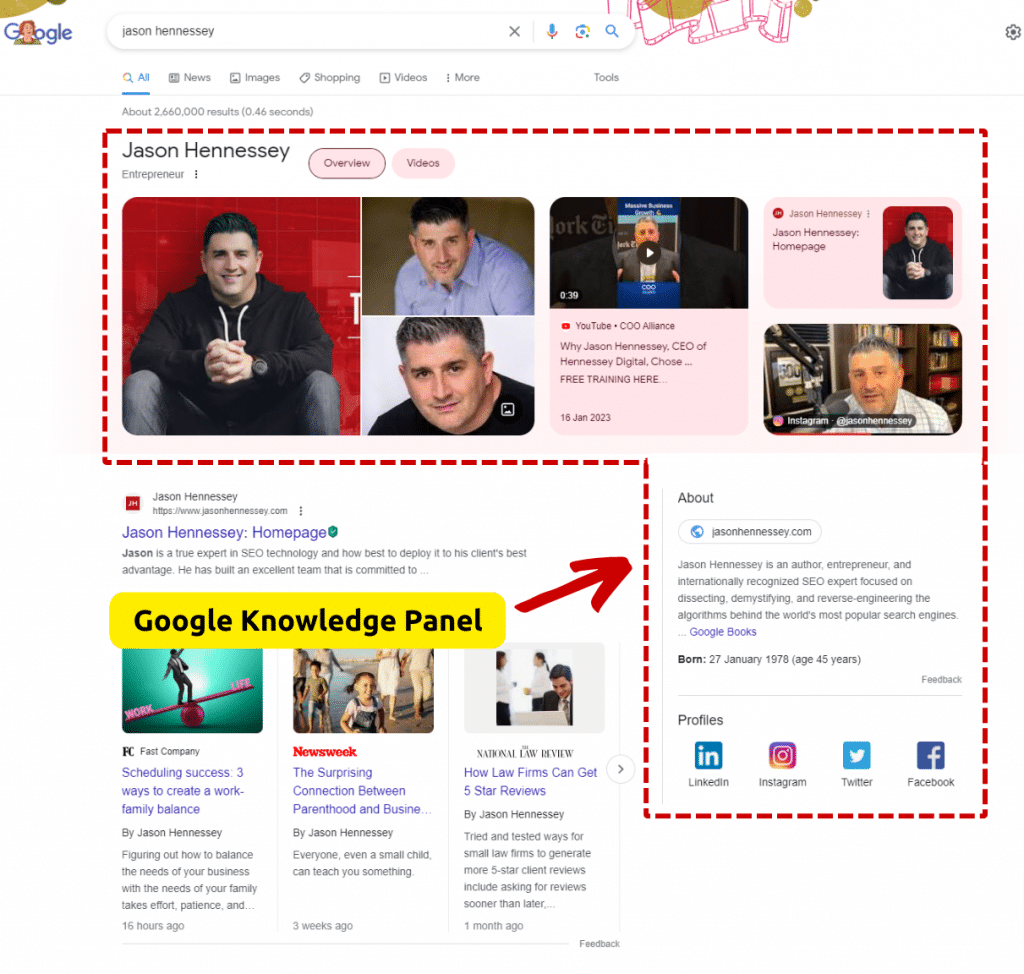 Here are some of the important benefits to having a Knowledge Panel for your brand:
It is your Digital Business Card
Having your own website is great, but a Knowledge Panel is like a digital business card that Google has created specifically for your brand. Imagine the possibilities! These panels dominate the right rail of the desk top results and a large portion of the mobile results page, making them a highly visible and valuable tool for your online presence.They provide your audience with quick and easy access to important information about what they are looking for – whether it's your brand, logo, social media profiles, website link, and other relevant details. It's an incredible tool to showcase your brand and leave a lasting impression on anyone who comes across it.
Boosts Brand Visibility
When someone searches for your brand name on Google, the search engine results page (SERP) result serves as your own Google website or Google business card. It provides your audience with important information about your brand up front, such as your contact information, website, and social media profiles – all your branding assets in one place! The best SERP feature is your Knowledge Panel because it shows your audience that Google trusts your brand. It's as if Google is telling the world, "We have confidence in this brand."
Pushes Competition Down
In many ways, a Knowledge Panel is even more powerful than a website because it appears directly on Google's search results page, which is often the first place people go to find out about your brand. This means that potential customers do not have to dig deep or click around to find information about your brand – it's right there in the spotlight, grabbing their attention immediately. The Knowledge Panel becomes the ultimate eye-catcher for your brand, delivering important details and captivating visuals right where people are most likely to look. It pushes the competition down the results page.
Builds Brand Reputation
Having a Knowledge Panel means that Google trusts your brand. This can help improve your credibility in the eyes of potential customers or clients.
With the Kalicube Process, you can influence the way Google perceives your brand, and you can control how your brand appears in the SERPs when your audience searches for your brand name.
So, if you are affected by negative press, you can change Google's understanding of your brand and ensure that Google projects an honest image of your brand and establishes the facts about you in Google's "brain".
Improves User Experience
Google strives to provide users with a smooth search experience by minimising the need for multiple searches. This is where Knowledge Panels come into play. They are a valuable resource that can quickly guide users to the information they need because everything they need is available in one place. When a user searches for a specific Entity, the Knowledge Panel for that Entity appears at the top of the search results. This way, users can easily find the information they need without having to click on multiple links.
Do you want to build your Knowledge Panel using The Kalicube Process?
A Knowledge Panel with rich and accurate information is certainly a great asset to your digital strategy, so getting it right is vital for you and your business.
At Kalicube, we specialise in Brand SERP Optimisation and Knowledge Panel Management, and we offer done-for-you services for business owners, founders, lawyers, doctors, and any other professional with an online presence (so, everyone :).
Free DIY option: download our free Knowledge Panel checklist, where Knowledge Panel expert Jason Barnard reveals how we use the Kalicube Process to trigger and manage Knowledge Panels for our clients.
Kalicube's Knowledge Panel Checklist Free Download >>
If you need help getting your Knowledge Panel, Kalicube offers a comprehensive consultancy + SaaS deal using Kalicube Pro. Kalicube Pro contains millions of data points across thousands of industries and rolls out a step-by-step strategy to build your Knowledge Panel, quickly and without the guess work.
We also have a Done-for-You service where we can build your Knowledge Panel. We tailor your strategy to your business, and your resources and work with you at your pace. And give you everything you need to continue enhancing your Knowledge Panel for years to come.
Book a call with Jason Barnard today.
Contributor: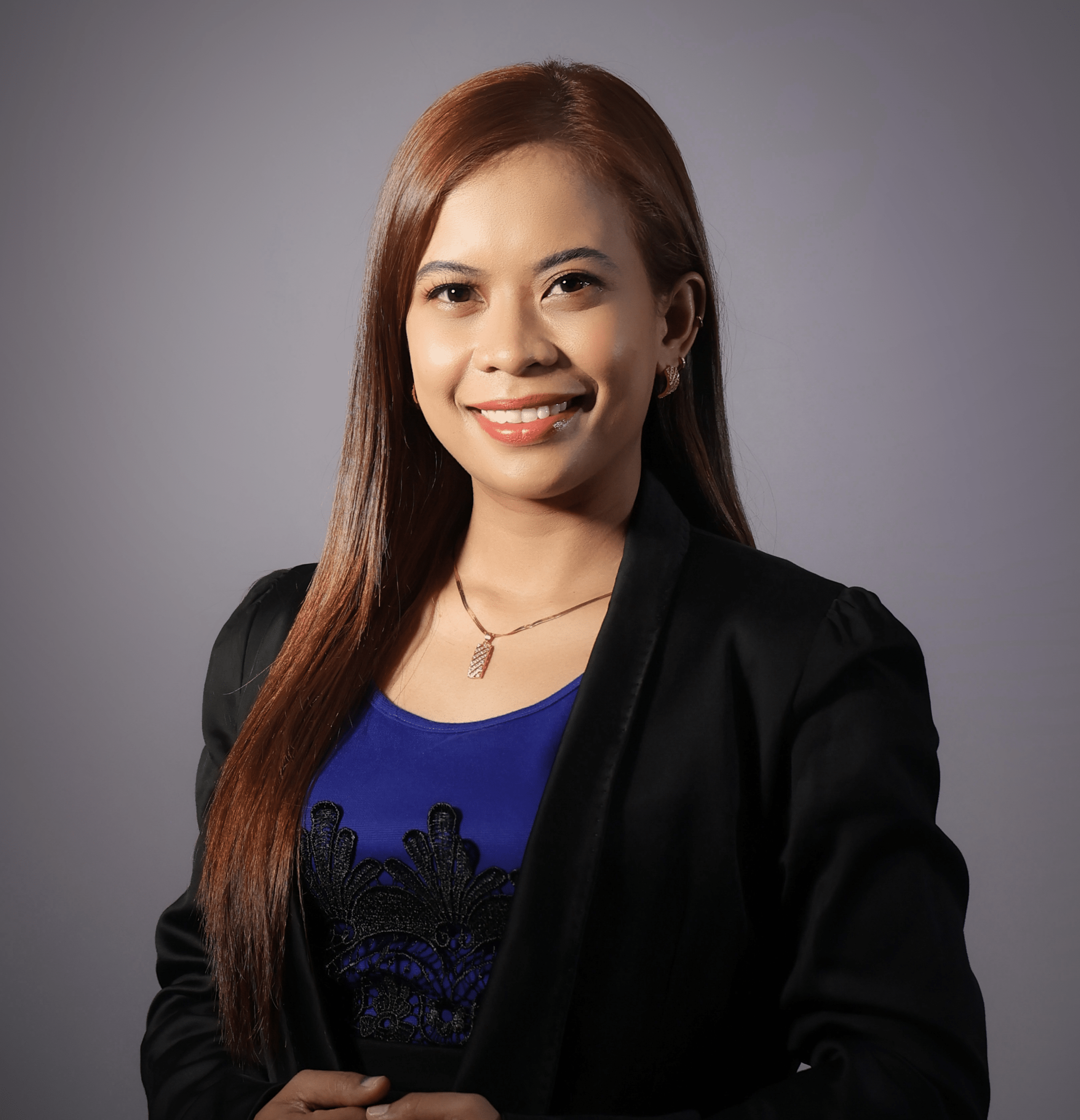 Jean Marie
Website Content Manager. Joined Kalicube in February 2022
LinkedIn: www.linkedin.com/in/jeanmarielaurente
Email: [email protected]