Team Kalicube
It's not just Jason 🙂
Team Kalicube: Smart, courageous and fun people
Smart enough to work on challenging but achievable goals.

Courageous enough to take a leap, try something different and learn something new.

Fun enough to make the work environment enjoyable 🙂

Aren't we asking for too much? WE ARE!!
But we're trying to build a team as close to this groovy idea as possible.
And why not?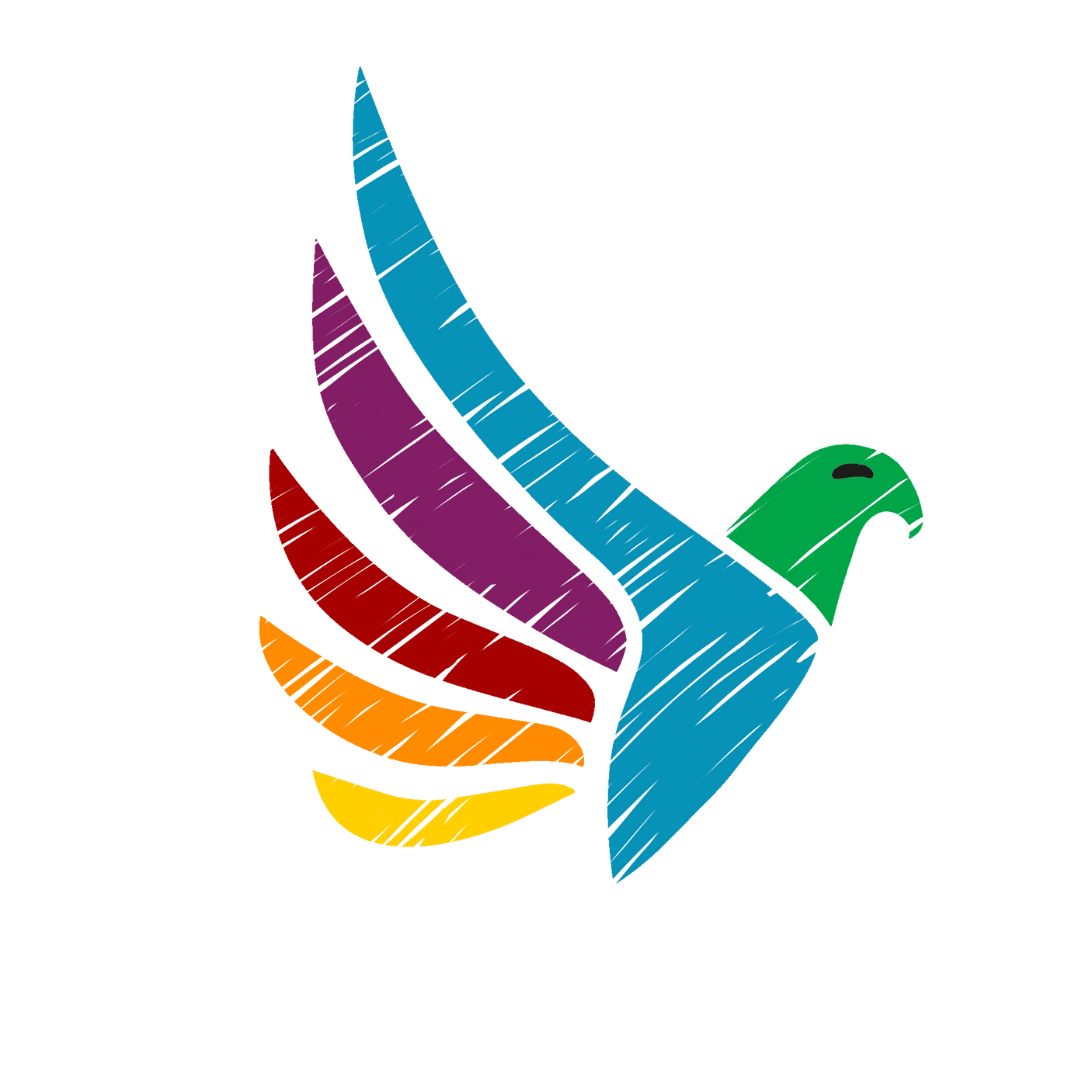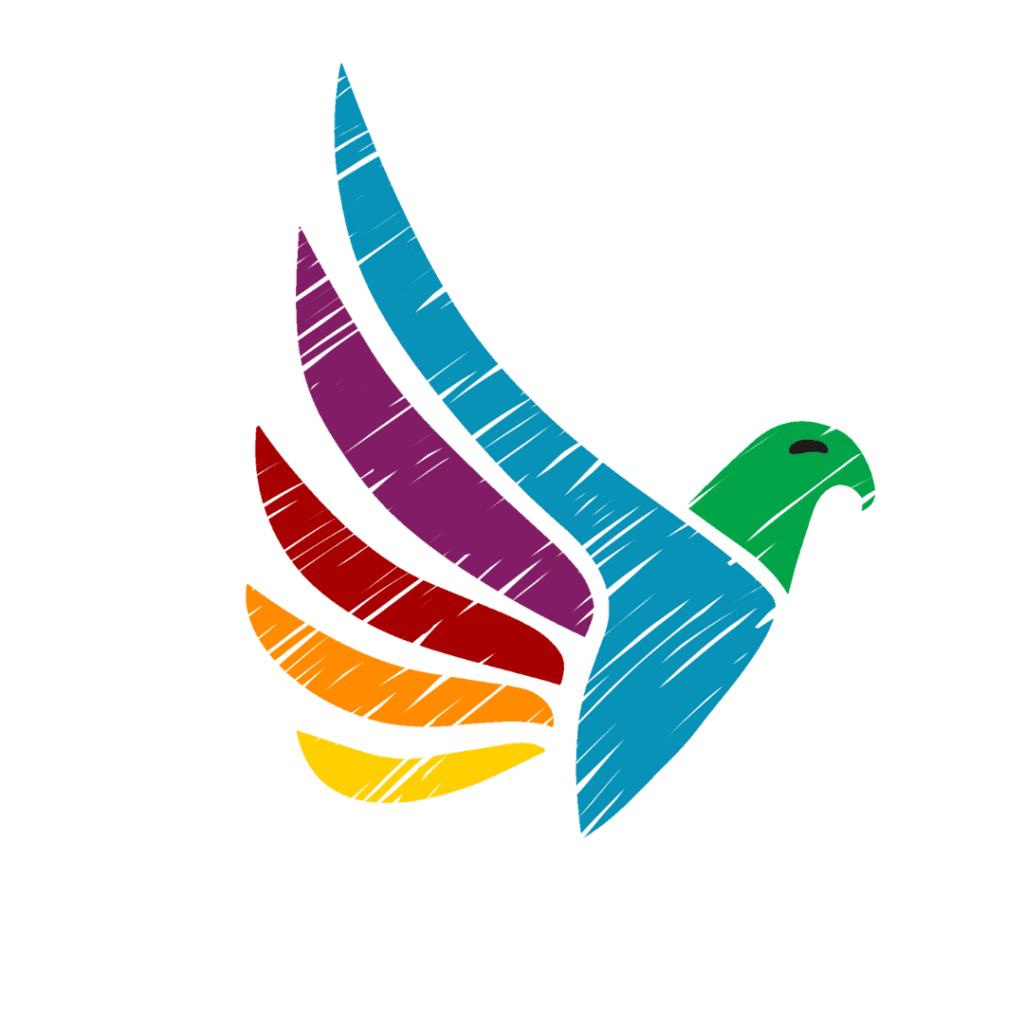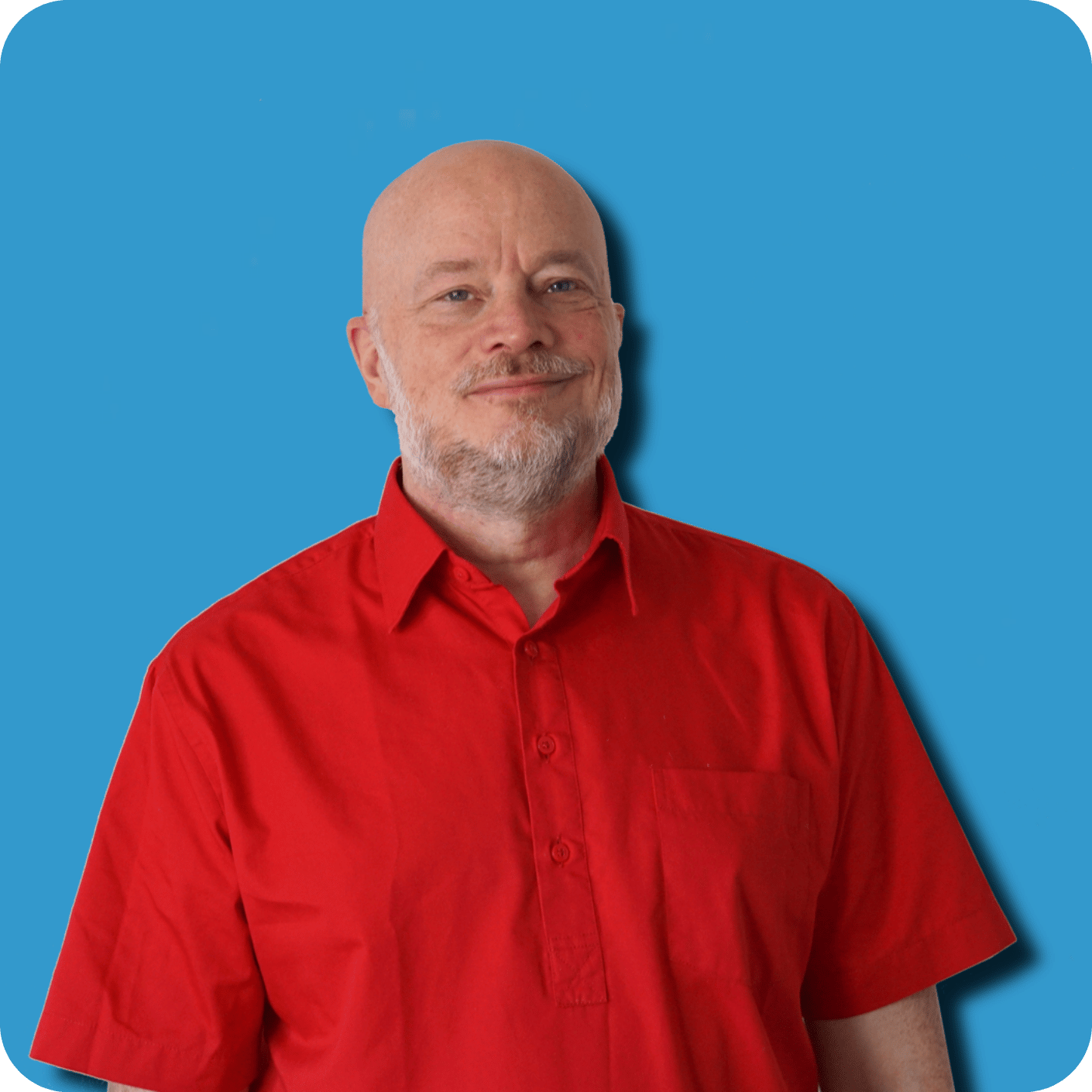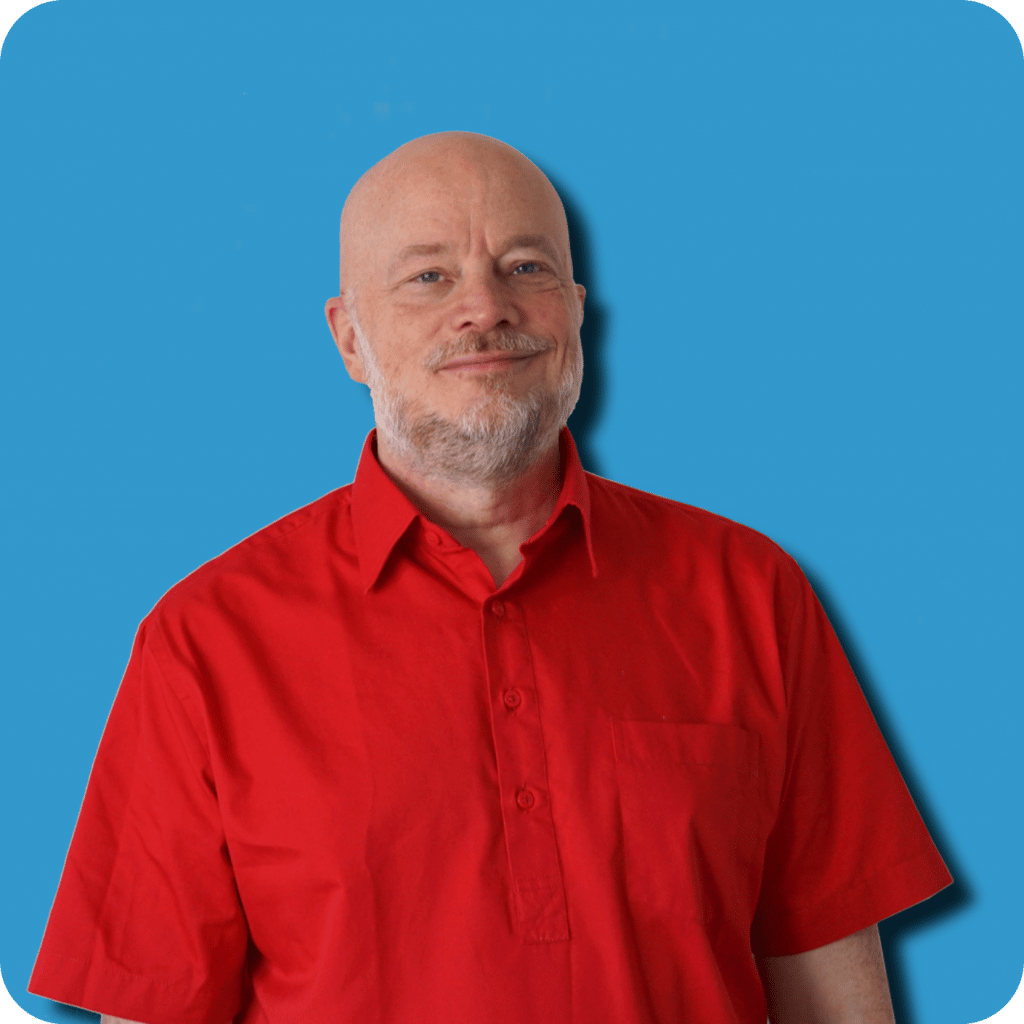 Jason Barnard
Founder and CEO
Jason runs the company and heads the team. The pseudonym "The Brand SERP Guy" accurately represents his obsession with the Google search result for a company or person's name…But what is he most proud of?

The Kalicube Team 🙂
"The Google Search result for your name is more important than your website"
January 2015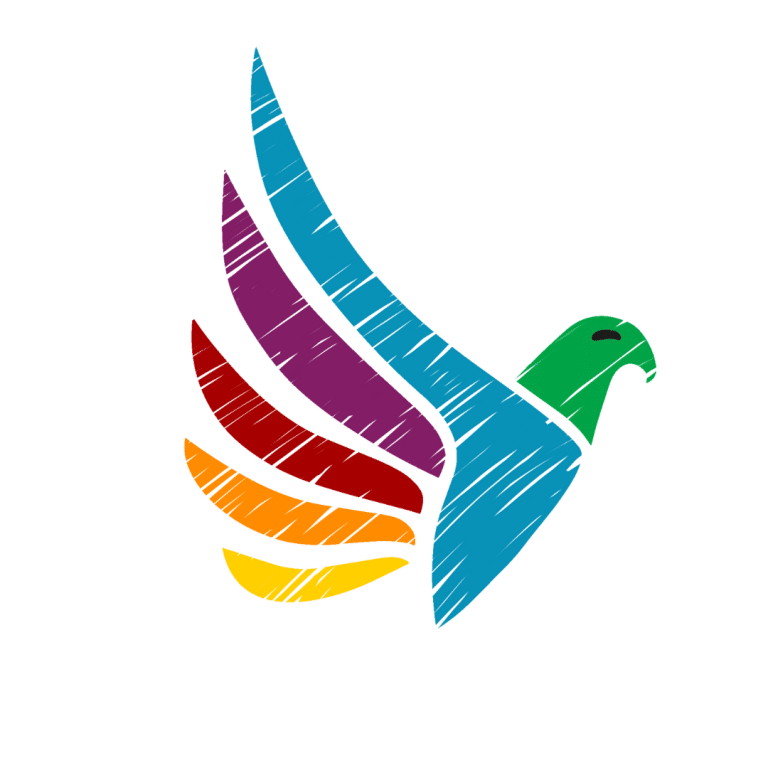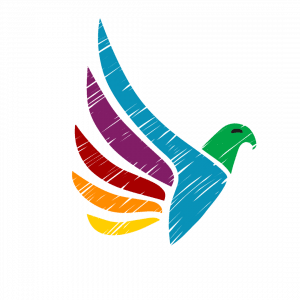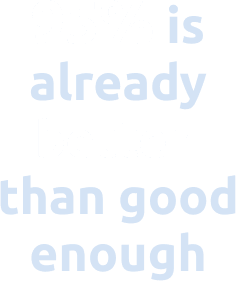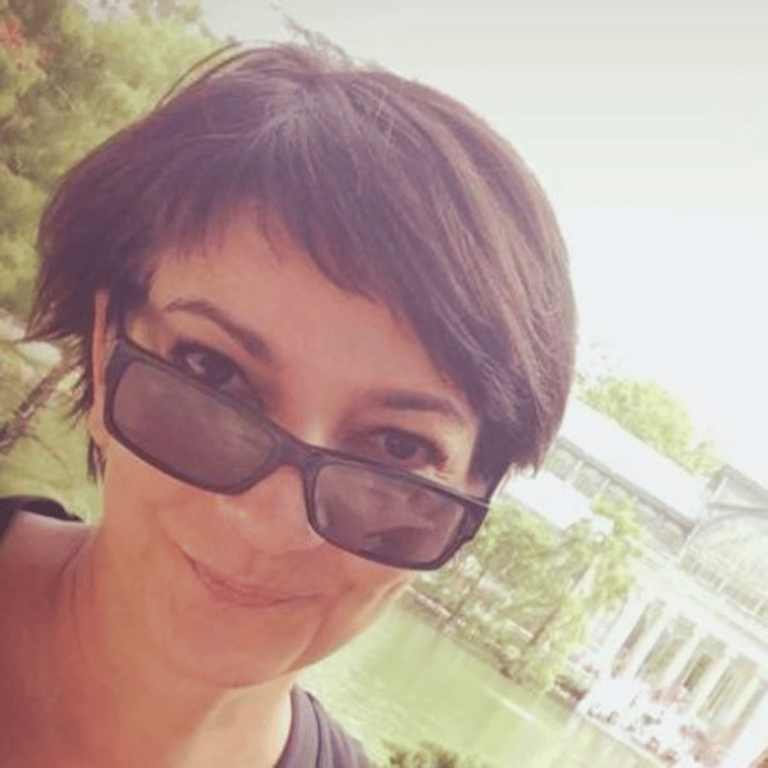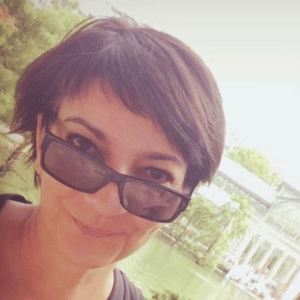 Véronique Barnard
Head of Visual Branding
Véronique defines Kalicube's visual brand identity and provides the team with the elements they need: from logos to design templates to Kalicube Tuesdays promotional material to illustrations. But what is she most proud of? The Kalicube Falcon 🙂
"A hex isn't just a spell in
Harry Potter"
January 2016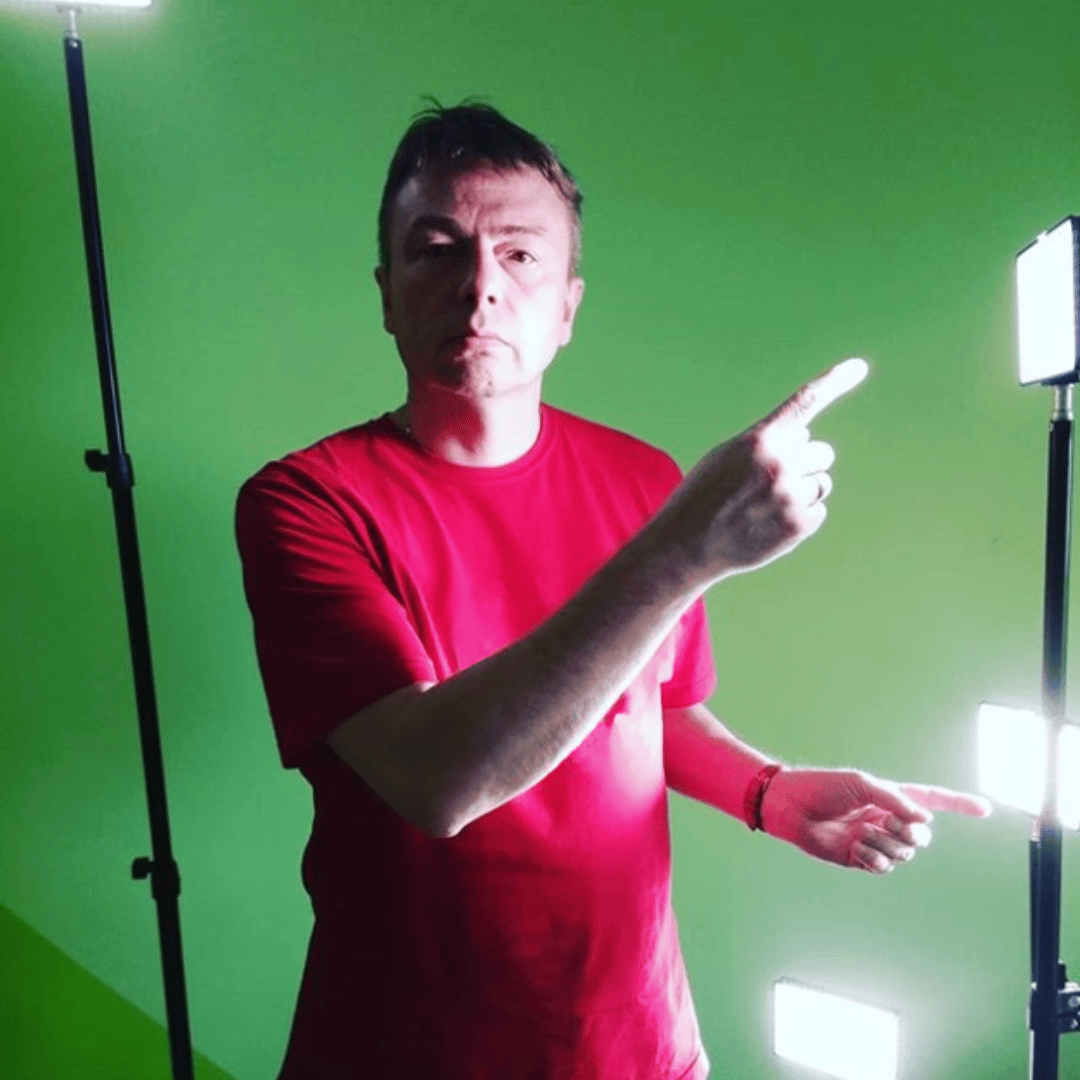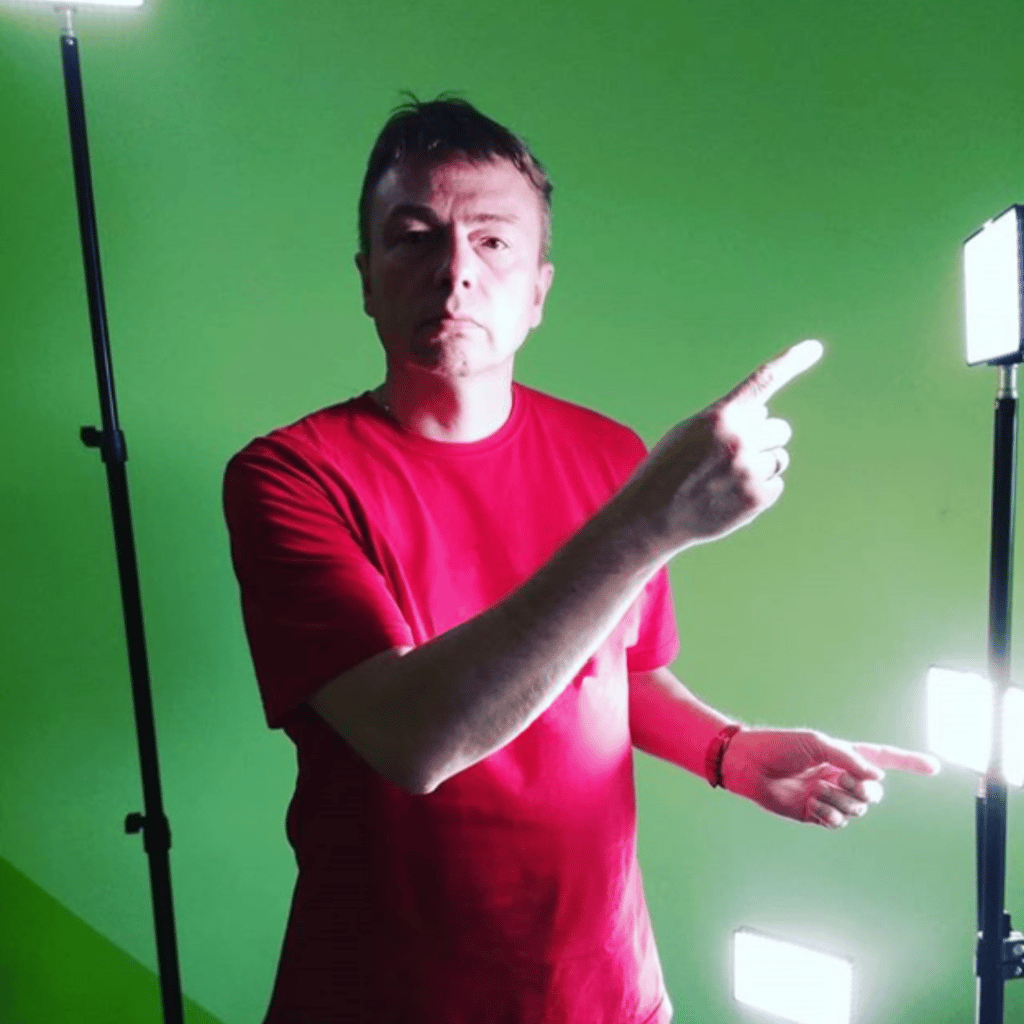 Anton Shulke
Head of Influencer Marketing
Anton finds the right people to help improve Kalicube's marketing, add value to our offerings, and share our message with a wider marketing audience.
"Herding cats around the world, helping cats in Ukraine."
January 2019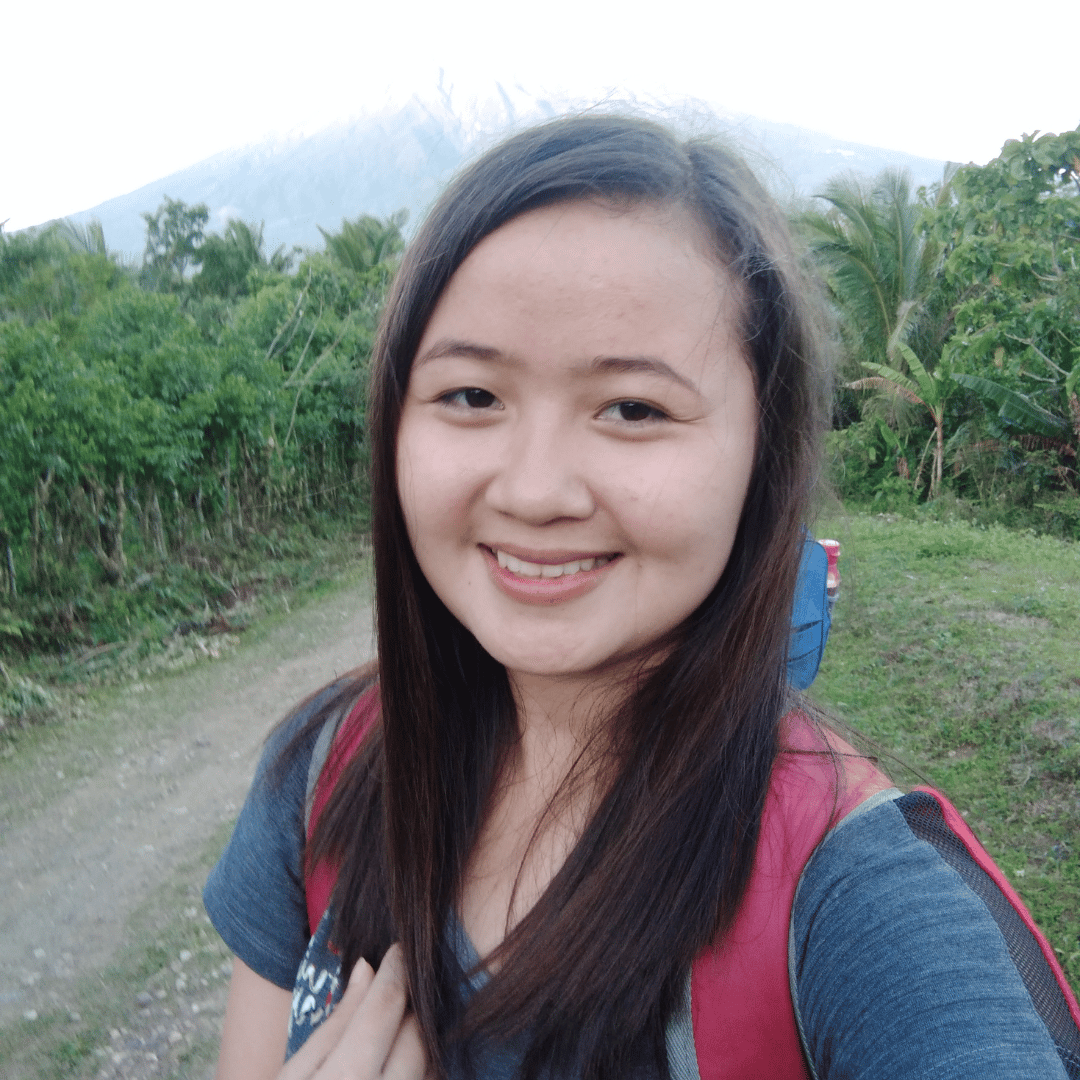 Katrina Bonete
Content Marketing Manager
Katrina is the content marketing manager at Kalicube. Her work obsession is shaping the marketing funnel to bring customers who will truly find value in Kalicube's offers.
"Freebie funnels are fun!"
March 2021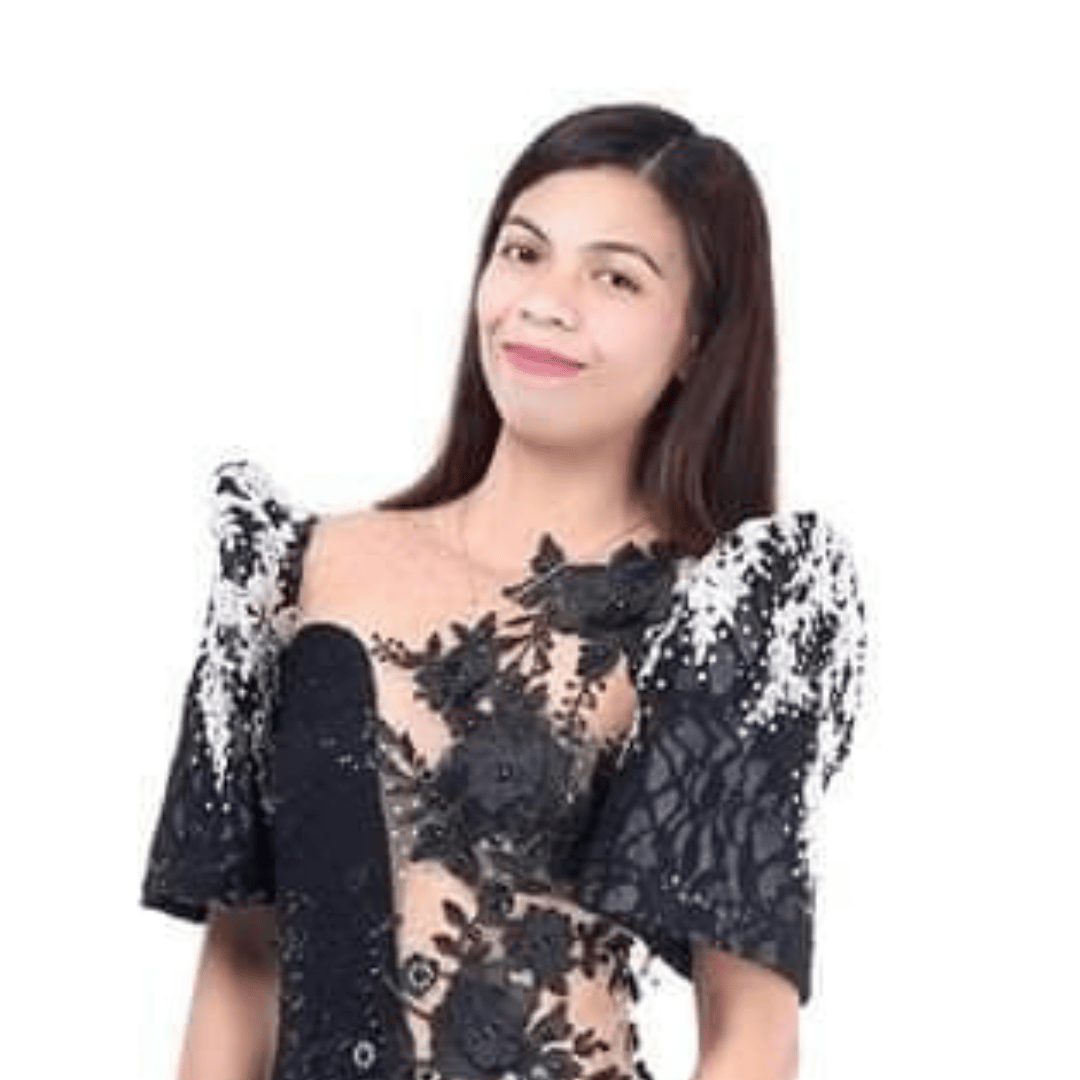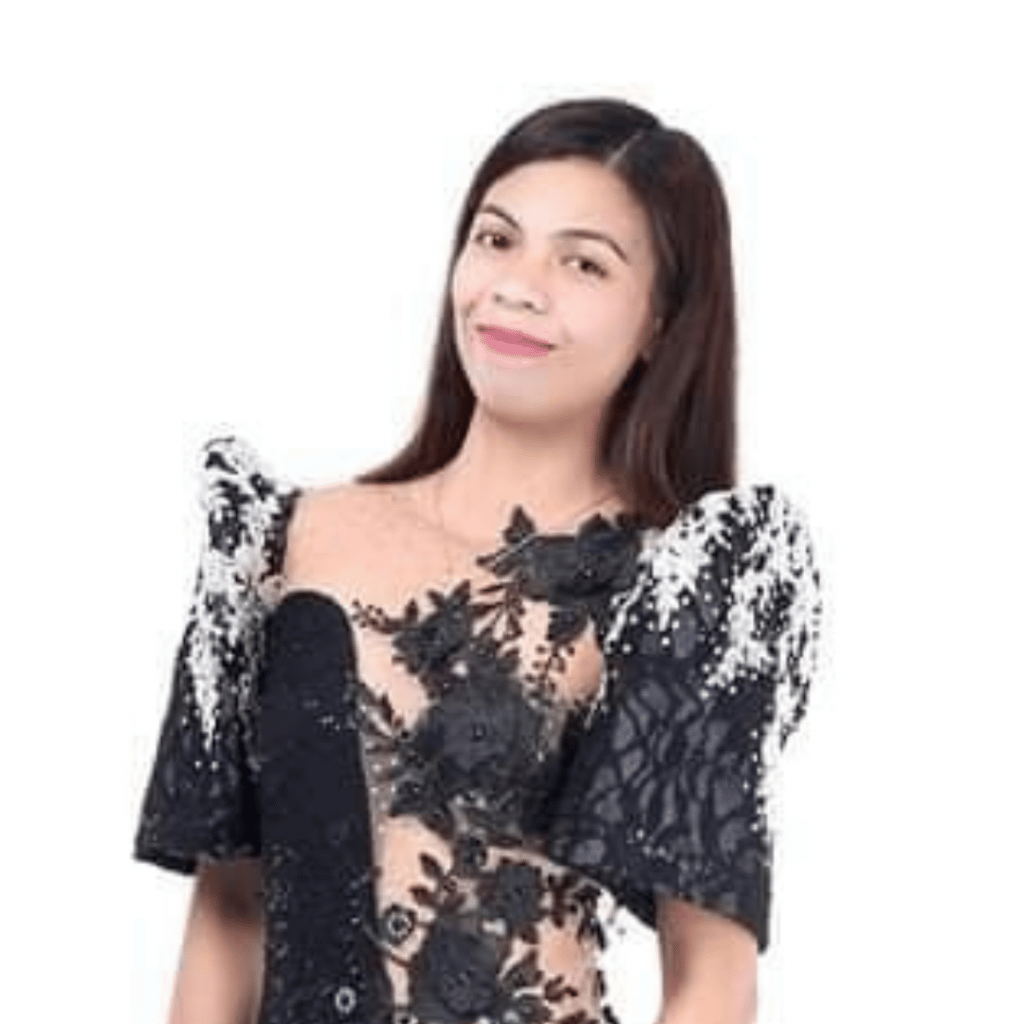 Joan Buarao
Social Media Manager
Joan is the social media manager at Kalicube. She has created the "Kalicube Voice" on social media, which she hopes will be fun and informative, yet professional.
"If in doubt, say Groovy!
June 2021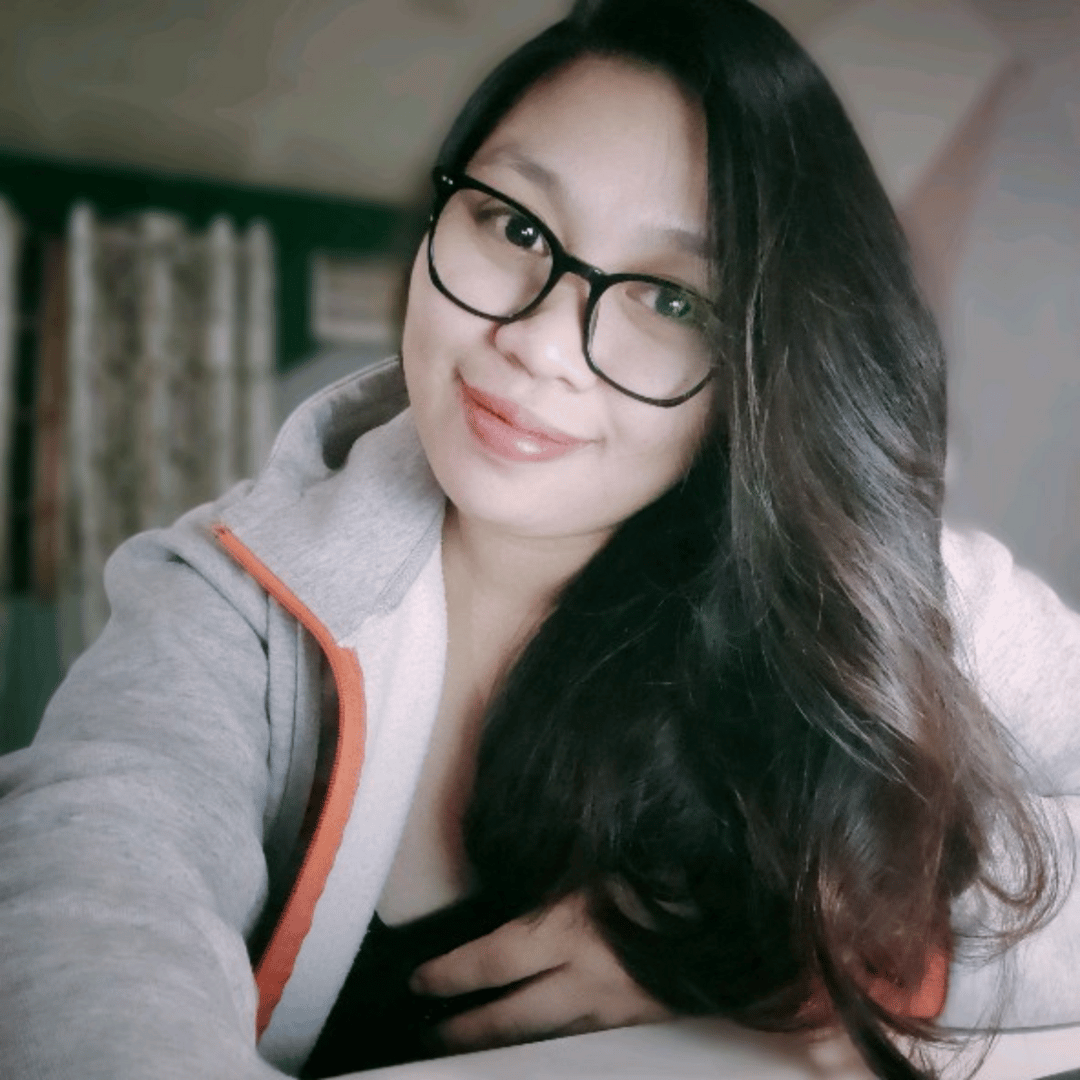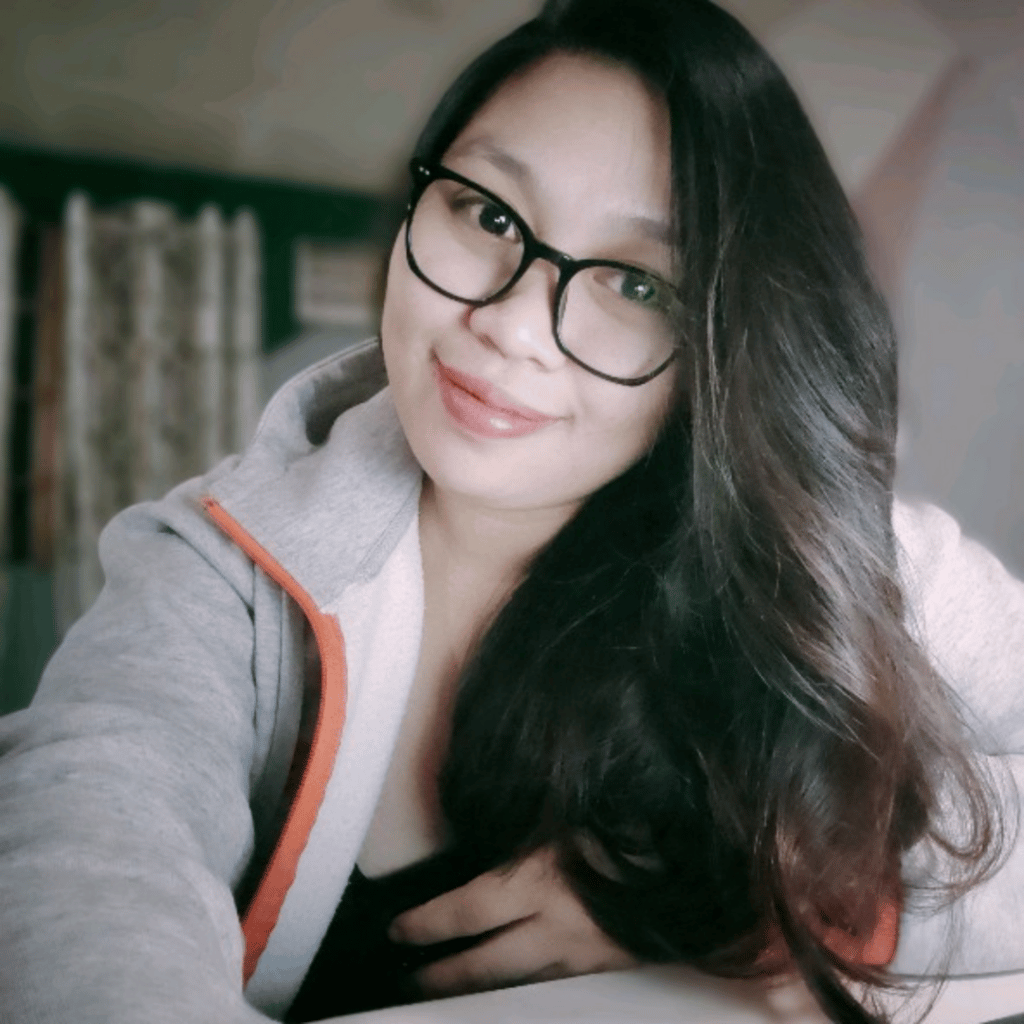 Mary-Ann Buarao
Customer Value Manager and
Podcast Coach
Mary Ann is a customer value manager and podcast coach at Kalicube. Her work ensures that Kalicube's customers and users get value from the services and products they love, whether they are paid or free. But what does she enjoy most about her job? … Coaching Jason for his podcast appearances and Kalicube Tuesdays! Woohoo 🙂
"You forgot the song, Jason!"
December 2021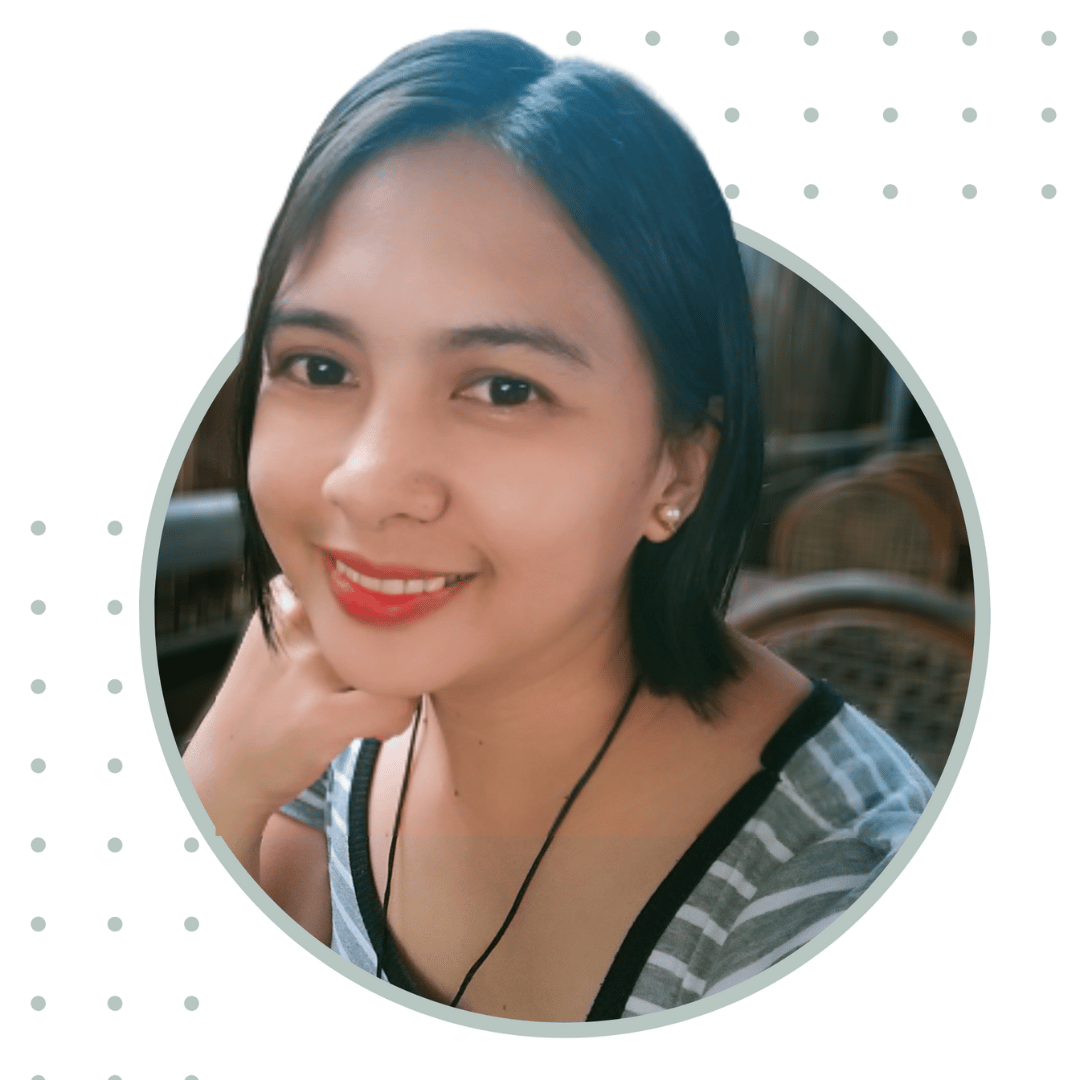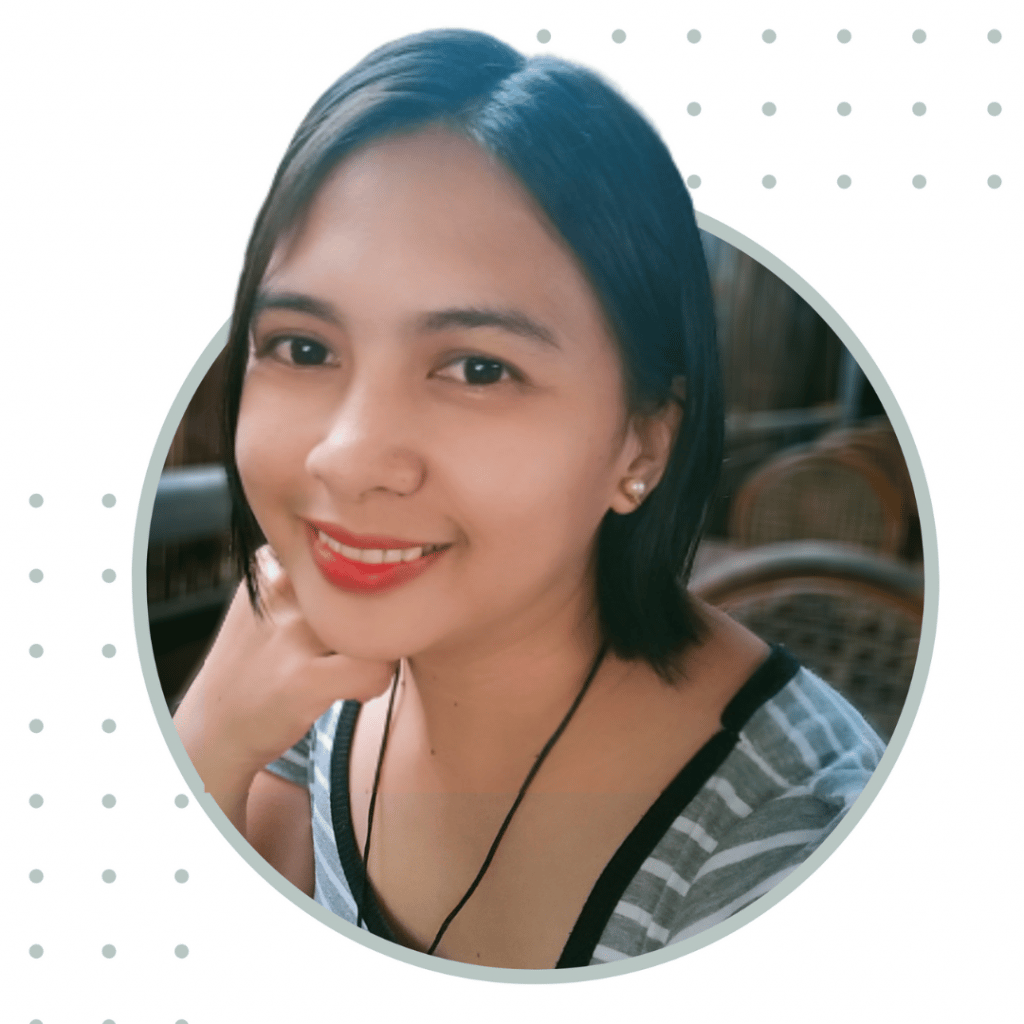 Maria Victoria Siasat
Podcast and Events Manager
Maria liaises with guests and hosts for every event Kalicube is involved in to ensure every participant gets maximum value from their efforts.
"Allow yourself to have fun,
even at work"
February 2022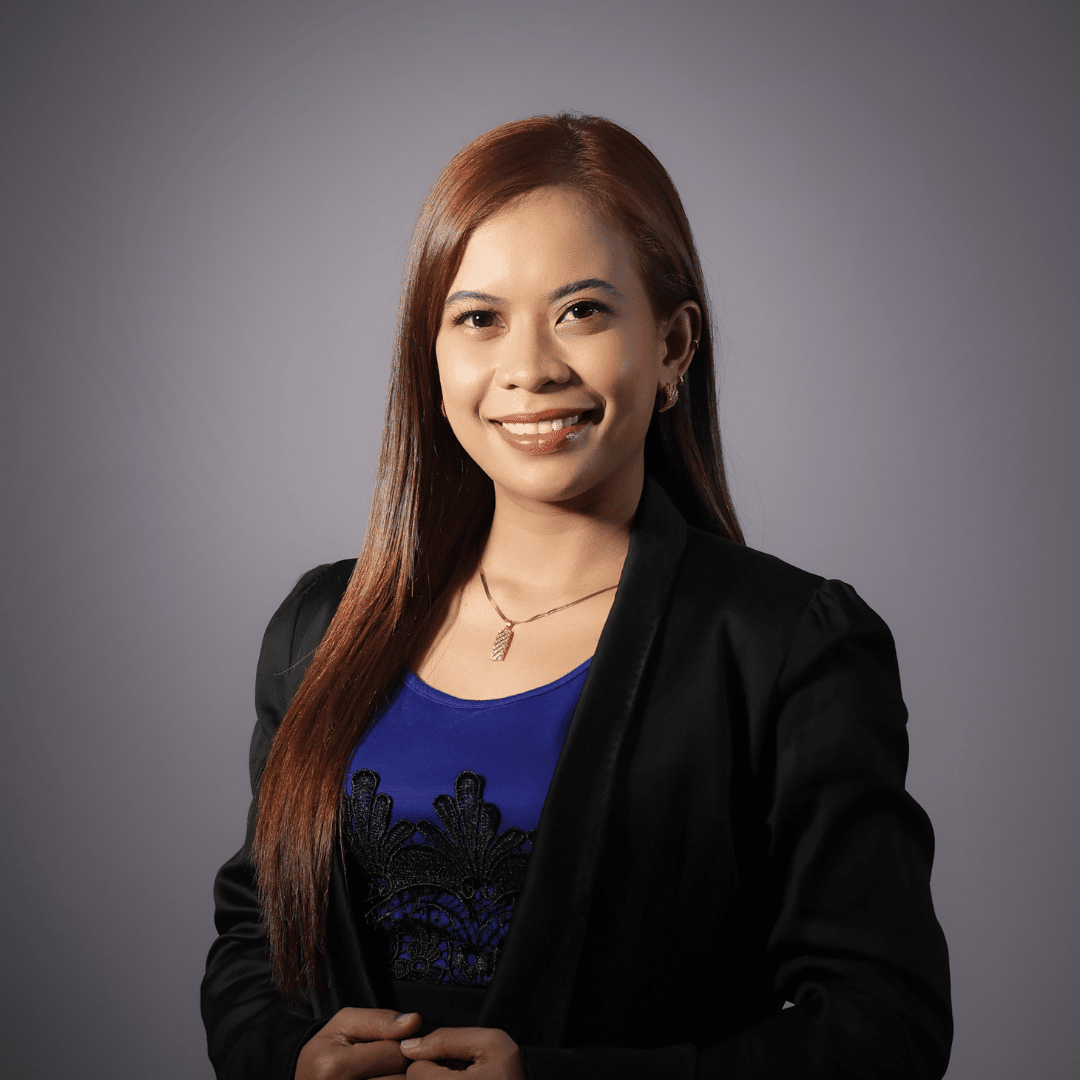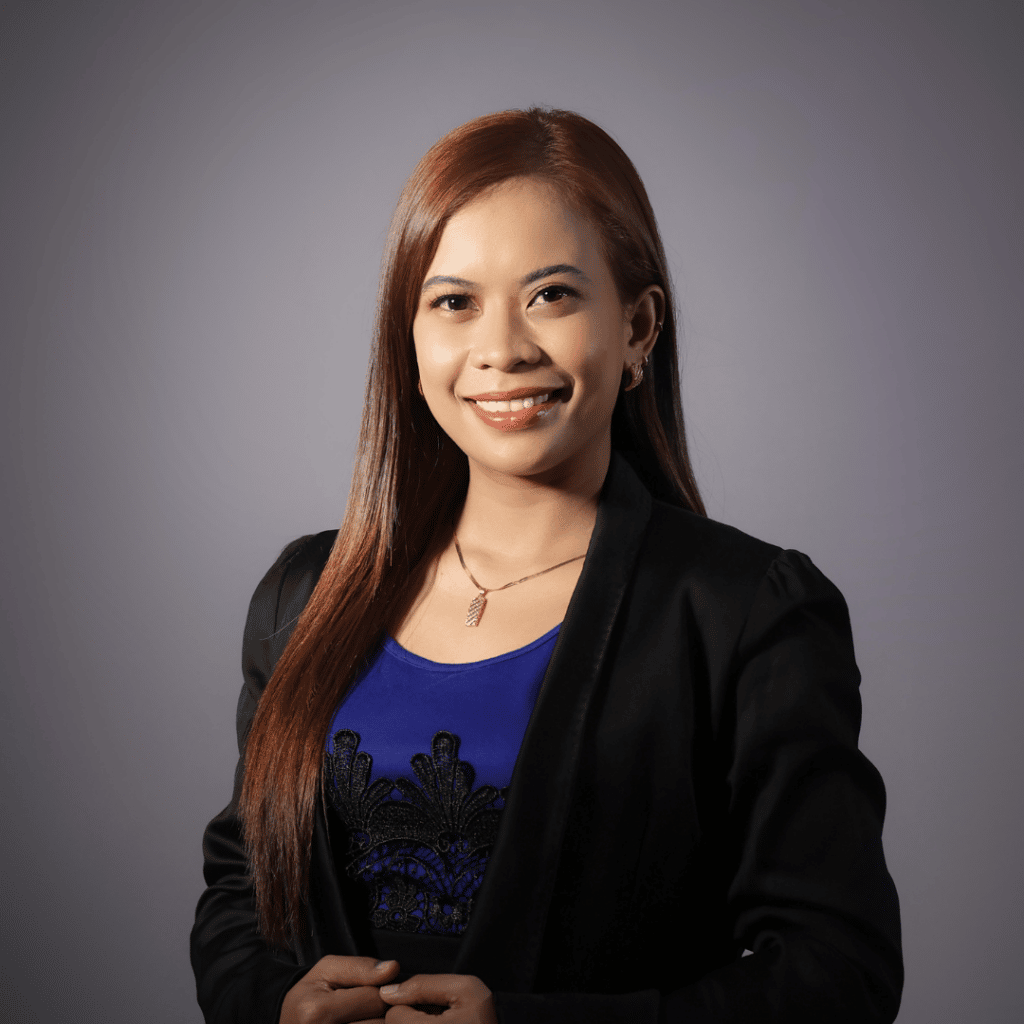 Jean Marie Laurente
Website Content Manager
Jean manages the content on Kalicube's multiple websites: WordPress, featured images, hub pages, tagging, internal linking, copy-checking and geekily implementing Wordlift. She also does research work and writes FAQs.
"What is Google's official take
on this?" 🙂
February 2022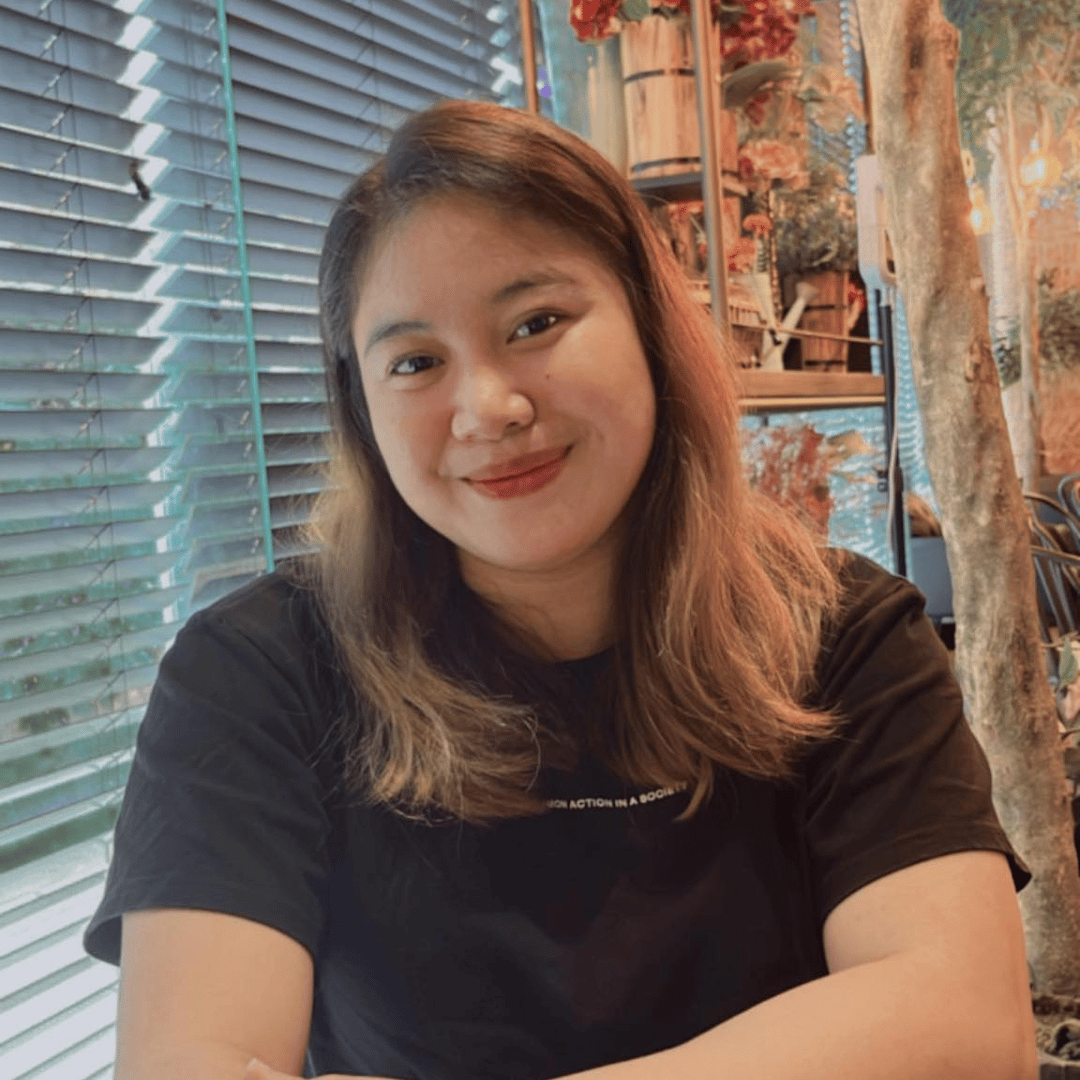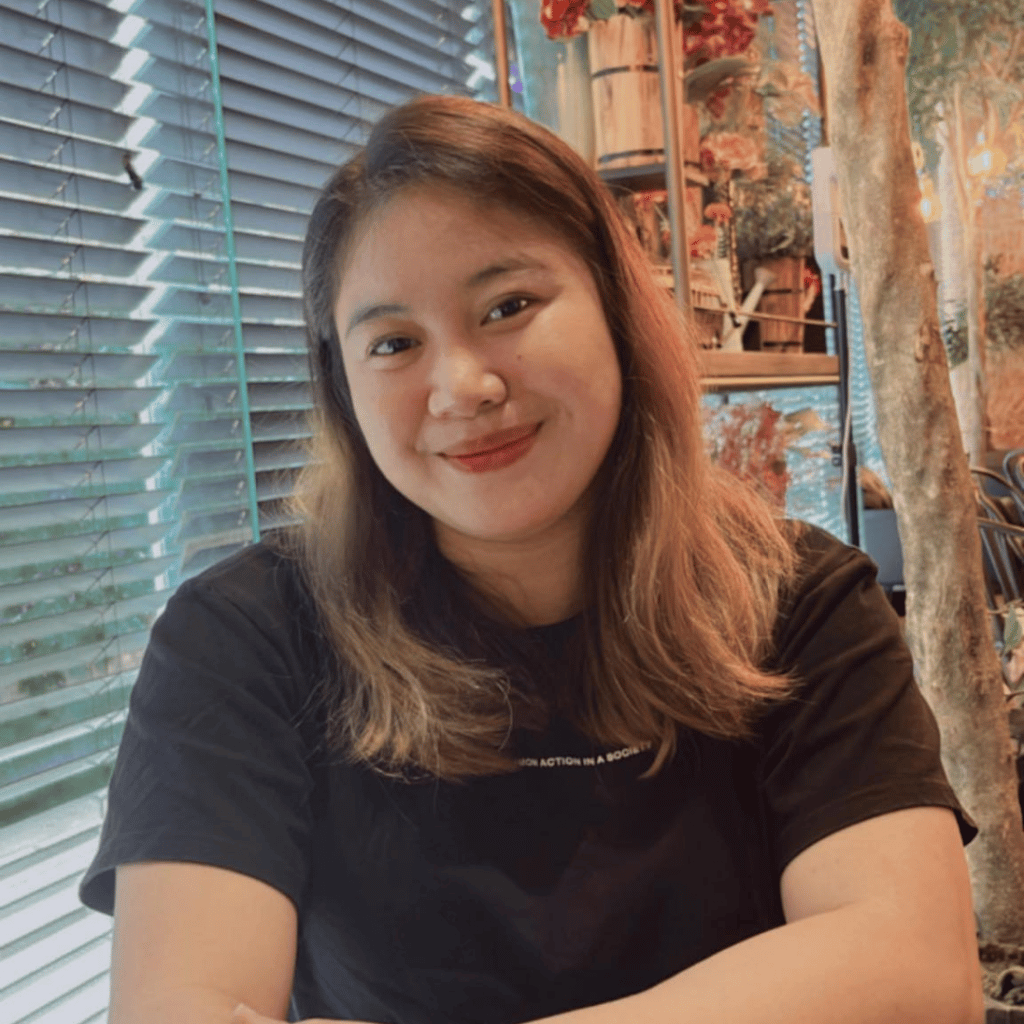 Kristine Manito
Transcription and Copywriting
Kristine writes transcripts and publishes podcasts and guest appearances by The Brand SERP Guy. Every single quote from The Brand SERP Guy podcasts and guest appearances encourages her to strive and get better at what she does every day for the Kalicube team.
"Block Quote or Pull Quote,
THAT is the question."
February 2022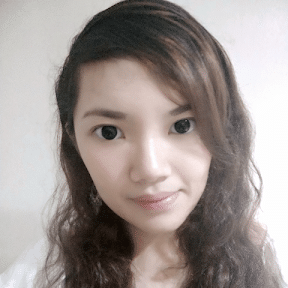 Allyssa Reyes
Kalicube Pro Team Manager
Allyssa manages the Kalicube Pro Team, both done-for-you services and agencies. Even though it happens almost on a daily basis, Allyssa gets a real thrill every time we achieve something that makes a client's Brand SERP or Knowledge Panel better.
"It isn't a question of if we can do it,
it is a question of how long it takes."
March 2022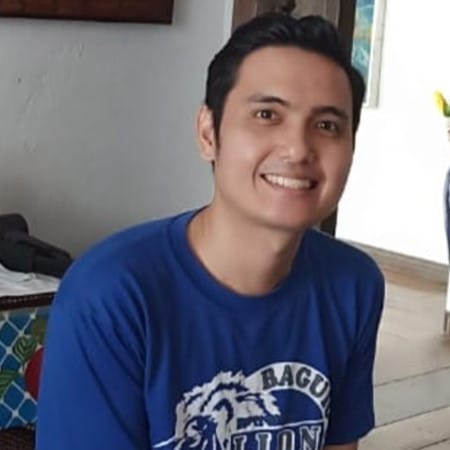 Nell Santos
Kalicube Pro Team Member
Nell is part of the Kalicube Pro Team and helps manage Kalicube Pro clients. He also focuses on research and making sure we follow the Kalicube Process. What he lacks in words, he makes up for in actions.
"Music is the silence between the notes."
October 2022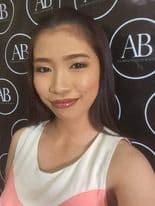 Bernadeth Brusola
Copywriting and Promotions
Bernadeth creates a variety of copies for promotion at Kalicube. She helps manage Kalicube's social media accounts and ensures that all of her social posts are high quality and engaging. Above all, she strives to increase engagement and reach, with a focus on high retweets and impressions 🙂
"Make it simple. Make it memorable.
Make it inviting to look at.
Make it fun to read."
December 2022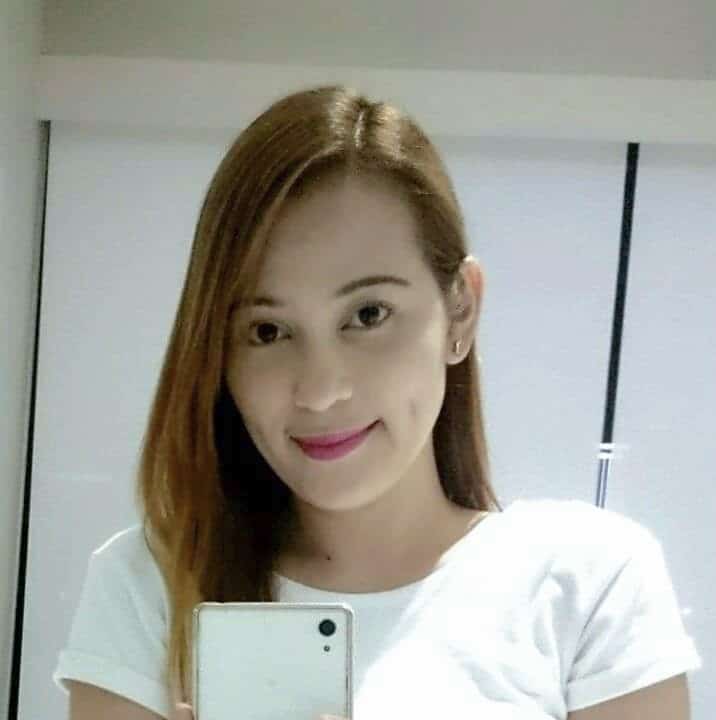 Amity Bartolome
Data Quality Analyst
Amity is part of the Kalicube Pro team. Her primary role is to clean up the Kalicube Pro database, correct entities, research and lead sourcing for entity equivalents to ensure accuracy, completeness and consistency of data. She values her work experience here at Kalicube and is grateful to be part of the Kalicube team.
"Everything is about data these days. Data is information, and information is power"
March 2023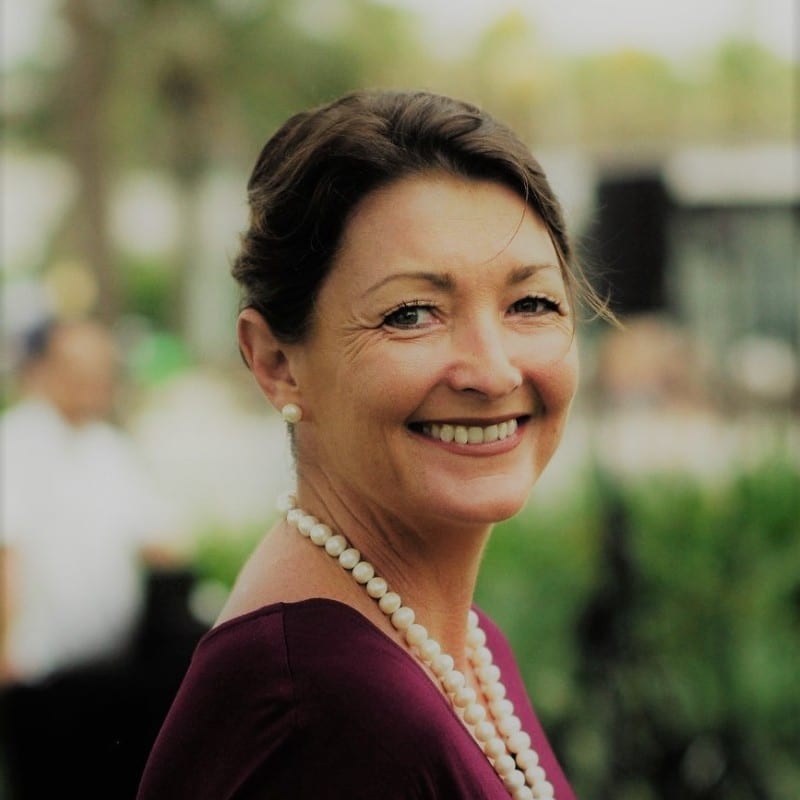 Leanne Summers
Team Facilitator
Leanne serves as an advisor and facilitator on various teams. Her responsibilities include managing FAQ and blogs, overseeing service pages, and editing sales materials. What is unique about her role is that Leanne is not only part of these teams, but also helps improve their management – an important contribution that enhances the overall performance of the team.
"You do things differently because you want the world to be a better place"
April 2023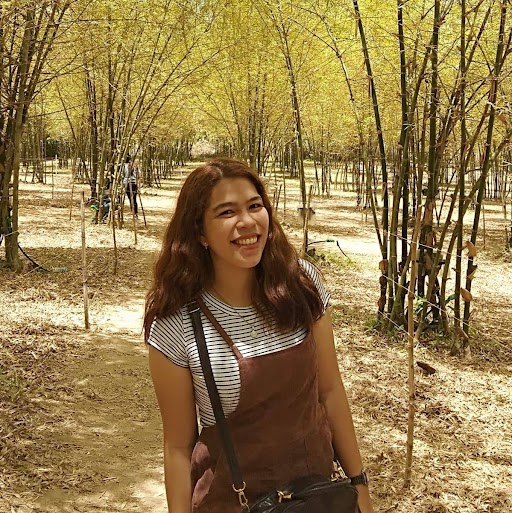 Abegail Del Castillo
Social Media Assistant
Abegail is part of the Social Media Team. She helps create the "Kalicube voice" on social media, maintaining a balance between fun and informative content while remaining professional. As a social media assistant, she makes sure Kalicube updates are posted regularly and strives to skyrocket Kalicube's social media engagement, followers and reach.
"If you really want to do something, you'll find a way. If you don't, you'll find an excuse."
May 2023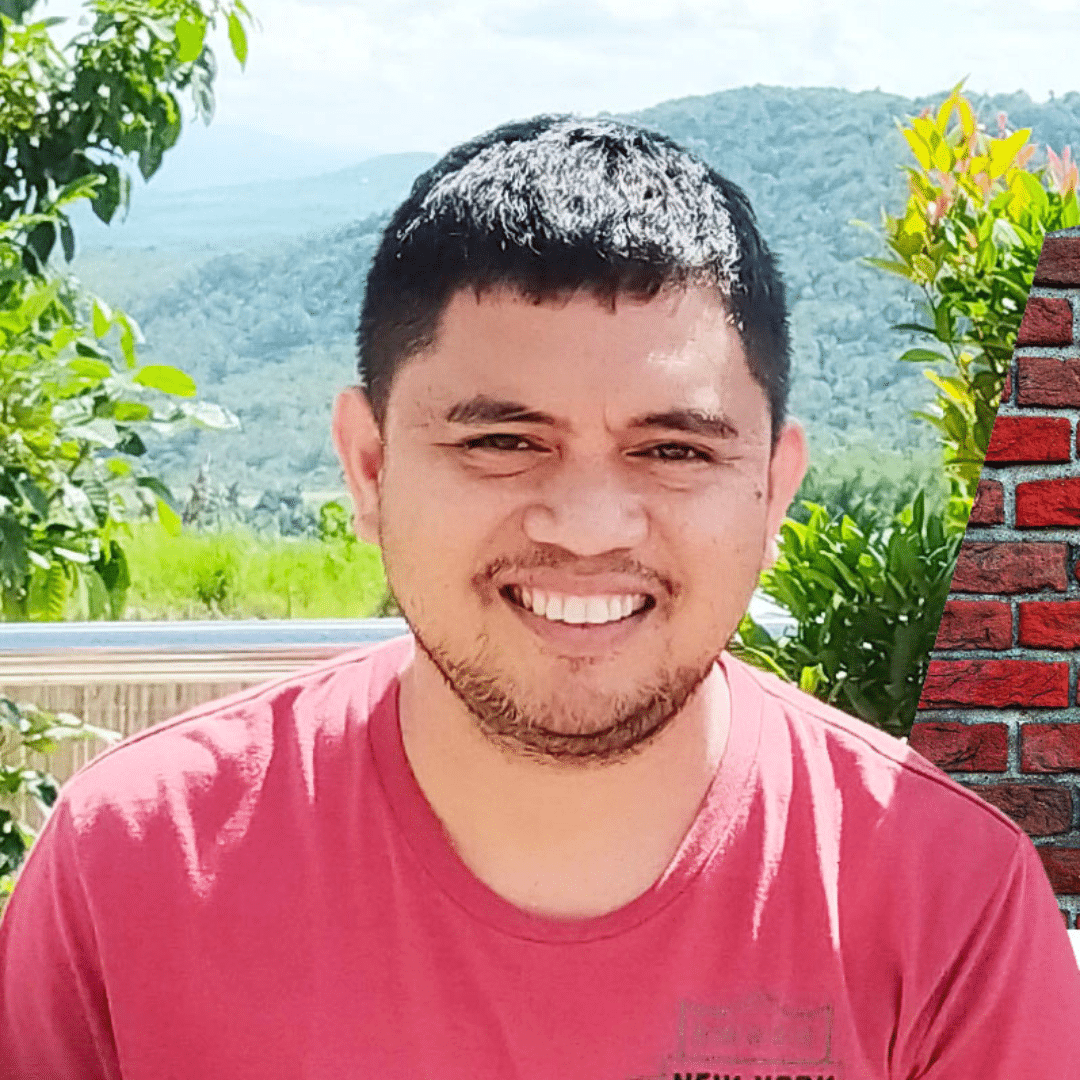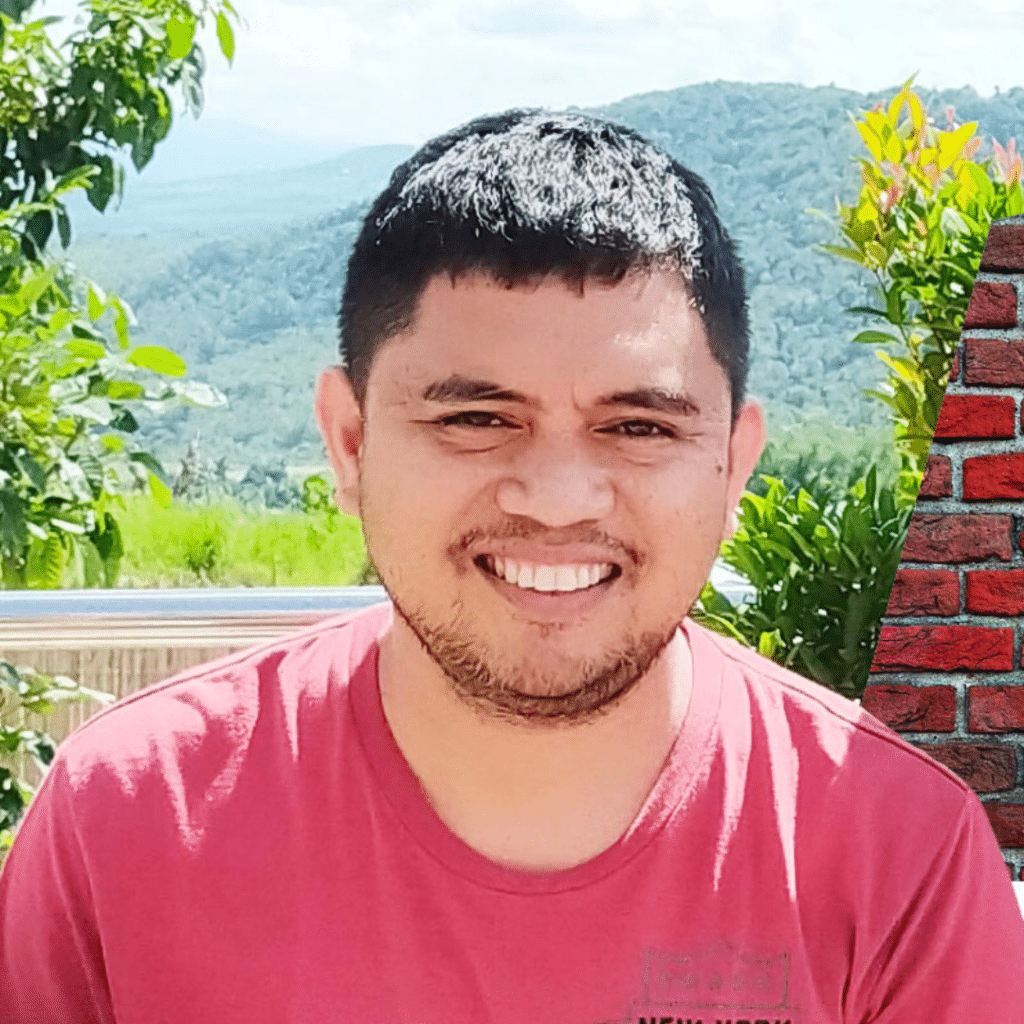 Moderick Siasat
Administrative Manager
Moderick is responsible for managing and overseeing Kalicube's administrative operations. In addition, as data protection officer, he ensures that the collection of personal data complies with data protection laws.
"Life is too short for boring work, so let's have fun with it as a team!"
June 2023

Working at Kalicube can offer several advantages and opportunities for growth:
Unique and Innovative Company: Kalicube is a pioneer in managing brand messages on Google and improving digital ecosystems through its unique platform, Kalicube Pro.
Friendly and Supportive Work Environment: Kalicube is known for its positive, non-toxic team and work environment.
Diverse and Talented Team: Joining Kalicube means working alongside a team of knowledgeable and talented professionals with diverse backgrounds.
Expertise and Learning Opportunities: As a Kalicube team member, you have the opportunity to learn from experts, gain knowledge, and upskill in the fields of digital marketing and SEO.
Courageous and Intelligent Work Culture: Working at Kalicube requires courage and intelligence, due to the complex nature of managing digital ecosystems for brands.
Remote Work and Flexibility: Kalicube is a remote team, which means you can work from anywhere and have more flexibility in your work schedule.
Competitive Salary and Benefits: Kalicube offers competitive salaries and financial benefits that may be more attractive compared to local options in some countries, like the Philippines.
Passion-Driven Work: Kalicube employees share a passion for writing, copywriting, and expressing their thoughts, making it an ideal workplace for individuals who love expressing their ideas.
Growth Opportunities and Aspirations: Kalicube provides opportunities for personal and professional growth, including building confidence, mastering roles and responsibilities, and becoming a team leader.
Impactful Work: By joining Kalicube, you can contribute to the company's vision of helping brands, companies, and individuals to improve their online presence and optimize their brand message on Google.
Long-term Outlook: As the company continues to grow, Kalicube envisions itself becoming the top agency for Brand SERP optimization and Knowledge Panel management, with numerous achievements and growth in the next 5 to 20 years.
Overall, working at Kalicube can provide you with a challenging but rewarding work environment where you can develop your skills, work with a great team, and be part of a cutting-edge company in the digital marketing space.