How to Apply a Sales Cadence Approach to Press Relations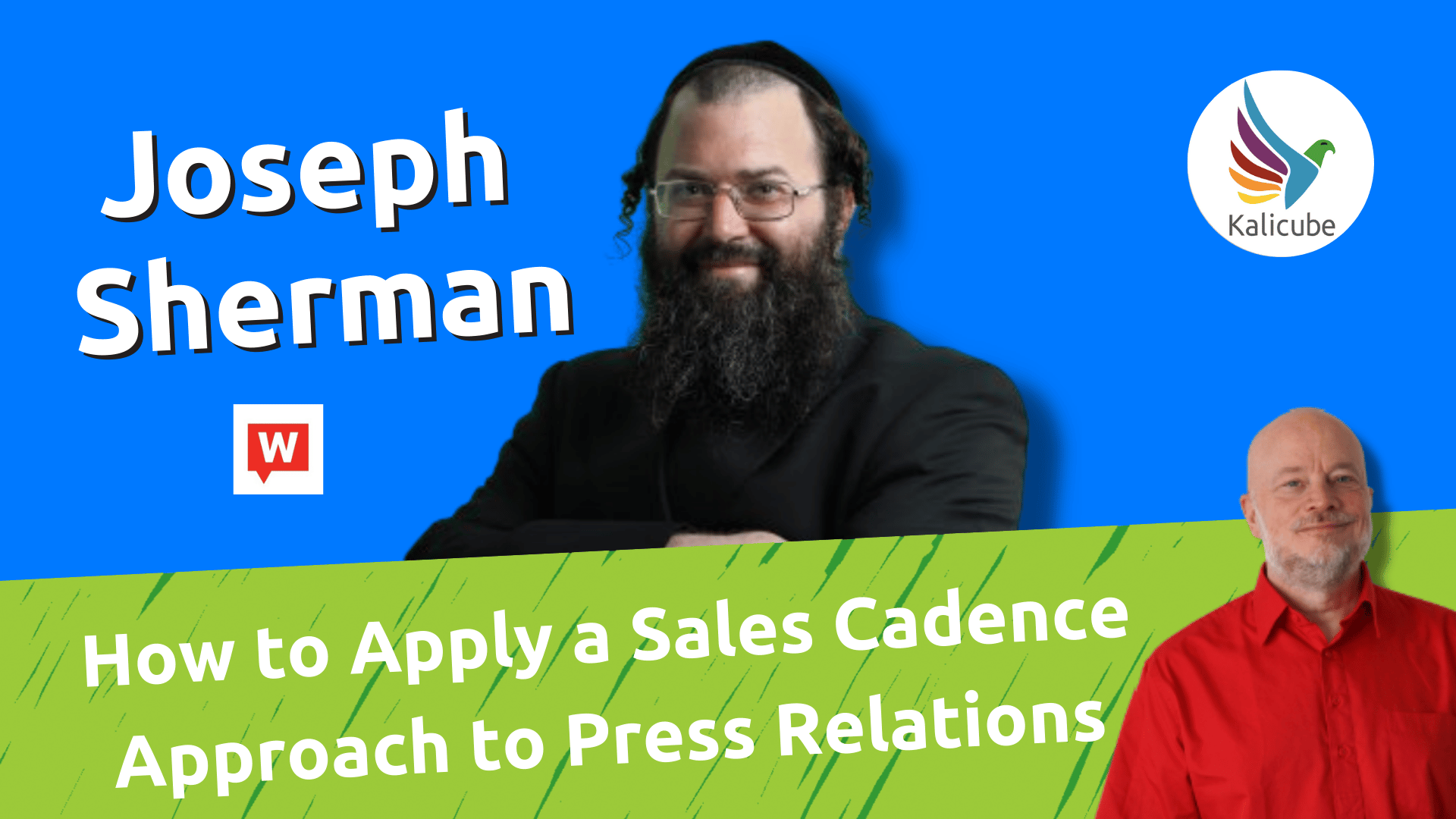 In this clip, Joseph Sherman talks about a cadence-based sales approach to press relations. An original and incredibly effective approach to PR. Watch now.
00:00 All about the cadence approach
00:33 Planning by marketers and sales organisations
00:44 Outsourcing to PR companies
00:54 Communicate with relevant person
Transcript from: How to Apply a Sales Cadence Approach to Press Relations
Jason: How would you describe it? Because that might be a bit rude. I do apologize if it is.
Joseph: So, my approach is based on cadence. Cadence is a sales idea of how am I going to reach my ideal customer? Is it going to be a combination of SEO…of Social Media… Cold Calling… Warm Leads.
Whatever that combination. And how do I plan that out for the week, the month, the year to reach who I'm trying to reach. And for many marketers and many sales organizations that's part and parcel of who they are as the company. But when it comes to PR, sometimes it's outsourced to a PR company. Sometimes it's done internally, but there's this gap of how do I reach people? And when I reach people how do we communicate that with the relevant person? And the value is not usually clear. For example, if you have a lead come in.