Latest From in SEO: What You Need To Know
What are Latest From Boxes in SEO?
Simple Definition of Latest From Boxes
Latest From Boxes in Google SERPs (Search Engine Results Page) contain recent news and new articles related to the user's search query. The boxes contain news only from one brand, company or person, so they generally appear on brand-specific search queries. But if a brand dominates a market sufficiently they can appear on more generic search queries.
What Do Latest From Boxes Look Like?
Latest From Boxes are usually located in the middle part of the SERP and display relevant and recent articles from one single source in a series of three blocks, as shown below. They display the title of the article, the time since publication (which is a good way to let users know how fresh the article is), and the source of the post.
Here is an example of Latest From Boxes when you google a major publication such as Forbes.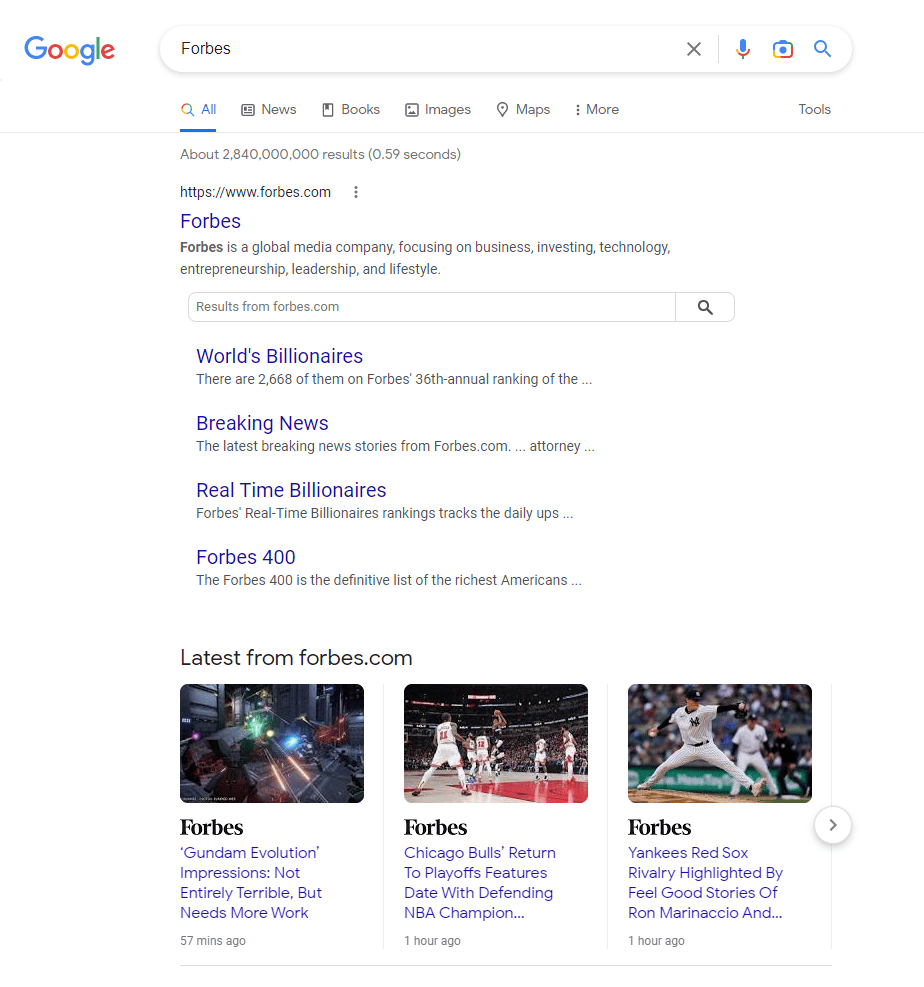 Here is an example of Latest From Boxes when you google Microsoft.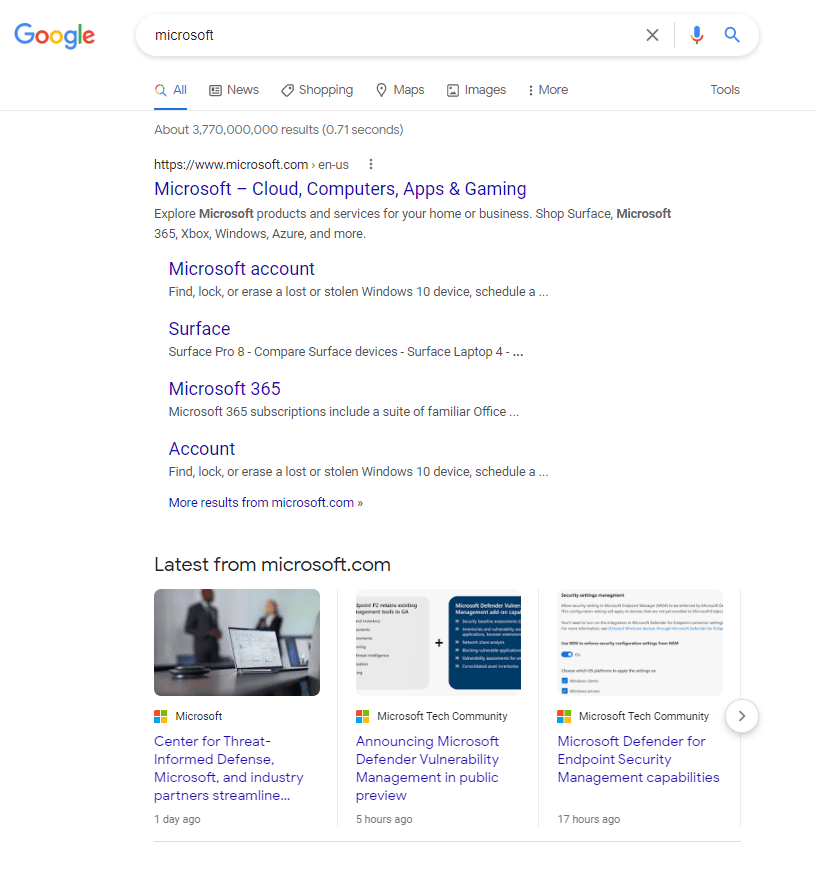 How Do I Get the Latest From Box in Google SERP?
Because of Google's complex algorithms, there is no straightforward way to get Latest From Boxes in the Google SERP when a user googles your brand or business. Latest From Boxes are all about timeliness (as the name implies… the latest), topicality and engagement. You must publish content that is highly relevant to your audience and have a news feed that they engage with on a very regular basis, and then also apply on-page Search Engine Optimisation strategies that give Google a strong signal that your articles are good candidates for this Rich Element.
How Do Latest From Boxes Fit Into Brand SERP Optimisation?
Latest From Boxes display the most recent articles from your company or brand, giving your audience (prospects and clients) a quick overview of what is new, fresh and interesting about and around your company or brand.
That makes them a massive win for you – a direct feed of wholly-owned important, interesting and (potentially) profitable news about you and your products that you are providing to your most engaged audience (those people who google your brand name). What's not to love ?
Kalicube Solutions