Learn How to Build Keyword Lists for Pinterest with Alisa Meredith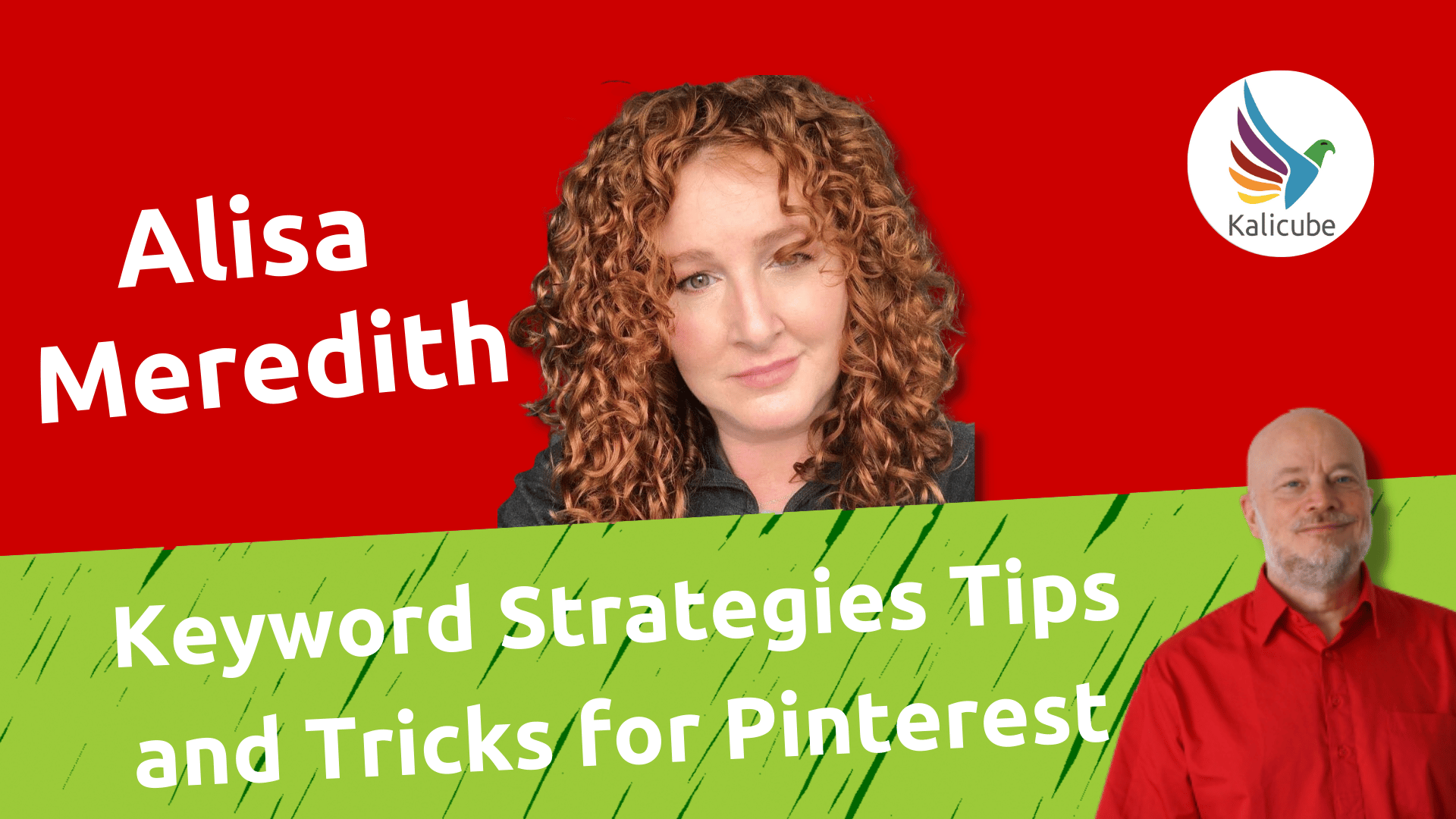 Alisa Meredith is a self-proclaimed Pinterest geek with years of successes behind her. In this video interview with Jason Barnard, she shares her strategies for building keyword lists for Pinterest.
00:00 Keywords in Pinterest
00:13 "Tax season" keyword
00:27 Sample "pin"
00:40 Google's dropdown menu
Transcript
You can go up into the search bar and hit the little magnifying glass. Then you start typing something in. So the next pin I was looking at is about tax season. So I'm going to start typing in…

About what, sorry? Tax season. Tax season. Finance and tax season. Delightful. I was expecting necklaces and red shirts.

Nope. Nope. This one has 407 reactions on it. It has 30 comments on it and it's just a person talking with some text overlay. So I'm going to just take that idea and run with it. I typed in the word "taxes" and in Google, you have this dropdown that will show you other related terms. So we've got taxes for small business, taxes humor, taxes for self-employed, taxes tips, quotes, aesthetic organizations. So I would use those keywords if they apply to me.

Wow! In fact, what Pinterest is doing right. Tax season humor, tax season survival kit, tax season quotes. Quotes about tax season. It's really scary. That's my quote. Tax season.