Google Analytics 3 and 4, Privacy Laws and Adobe Analytics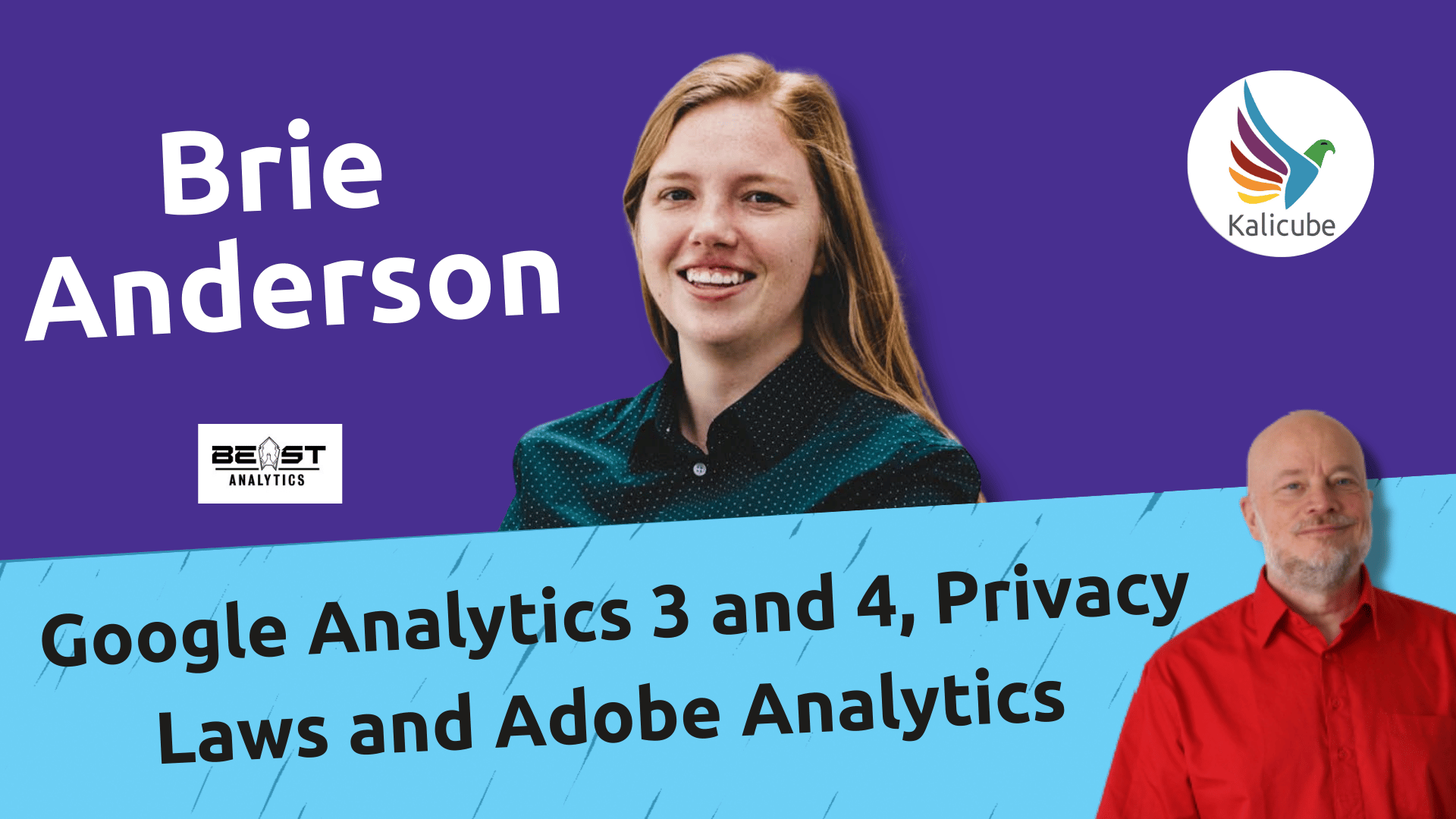 In this clip, Brie Anderson shares her thoughts on which might better serve current privacy laws: Google Analytics 3, GA4 or Adobe Analytics. She points out that she's not an expert on Adobe Analytics, but since Google Analytics 4 focuses more on cookieless tracking policies and compliance, it might just be the better solution. Watch to learn more.
00:00 Google Analytics is against the law
00:18 Cookie polices and legal setups in Europe and America
01:02 Making analytics accessible
01:34 Cookieless Google Analytics 4
Transcript from: Google Analytics 3 and 4, Privacy Laws and Adobe Analytics
Well are going to follow, but we also need to make sure that we're looking at all the other information that's being collected to see if we're missing anything.
Brilliant. I'm just gonna pop this question for the screen, "Google Analytics" vs "Adobe Analytics". Interesting question. I was talking to a lawyer earlier on about cookie policies and European law, and six European countries apparently have already said that Google Analytics is against the law in its basic setup if you don't do…
I couldn't really understand what she said needed to do. And in France where I am in April, that might happen too. And that's a big battle between the American legal setup. The American laws and the European laws and Americans visiting sites in Europe and Europeans visiting sites in America. I don't know how much you know about that, but it did make me think maybe I should get rid of Google Analytics and move to something else.
Is Adobe Analytics any good? I personally don't have a ton of experience with Adobe Analytics, honestly. My goal is to make analytics accessible to everyone. And so that's why generally all the education that I do. Is with Google Analytics for the most part. Now something to be said about that, I am not a privacy expert by any means. I have literally no idea how any of that works. I know what the privacy options are in Google. I don't know what the best practice is for everybody in their own places.
I will say that I do know that with the release of Google Analytics 4, they're focused on a cookieless tracking policy, So that's going to make a big difference. And I think that's why they did push it out so that they could be more compliant. That's really, really interesting because it may well be the discussion I had earlier on was about the wrong Google Analytics. Cause I've actually installed Google Analytics 4.