Can We Change the Information Google Shows in Our Knowledge Panel?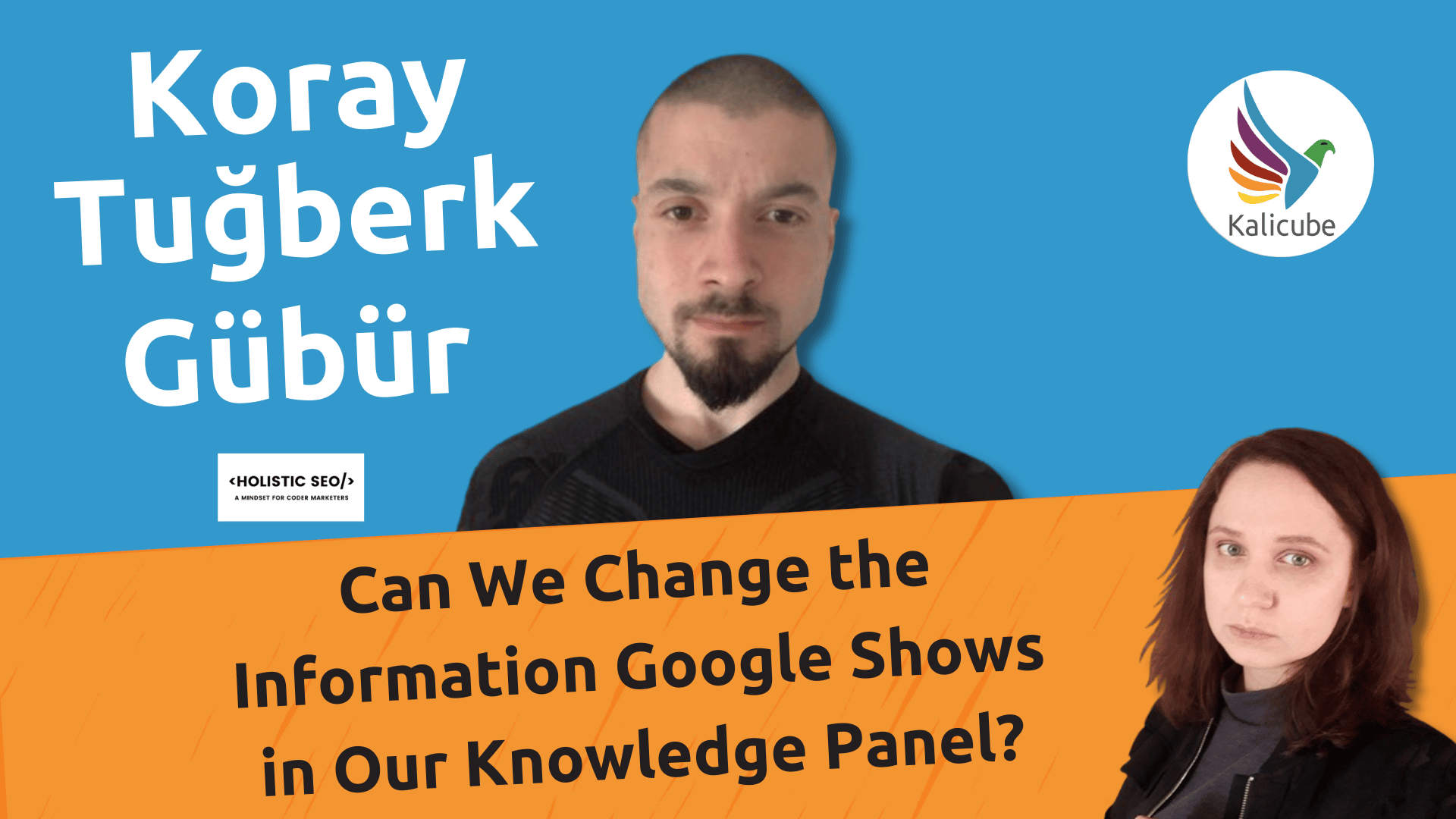 In this clip, Koray Gübür explains that the main reason why SEO experts do not focus on Knowledge Panels is because SEOs think it takes so much time. Secondly, most clients and business owners only want to focus on quick wins. Knowledge Panel optimization is not a quick success. It takes time. But it is worth spending that time today because long term it is not only a big win, but will become an absolute necessity as our Brand SERPs become Facebook-like profiles.
00:00 SEO don't focus on Knowledge Panel
00:39 Knowledge Panels are big wins
00:44 The chain effect that creates better relevance
01:20 Popularization of Knowledge Panels
Transcript from: Can We Change the Information Google Shows in Our Knowledge Panel?
People start paying more attention.
Thank you. So, I believe most of the SEO don't focus on the Knowledge Panels or information panel… In the patents, they call these Knowledge Panels "information panels" usually.
The main reason is that I believe they don't think that they will be able to change them because it takes too much time, first of all.
And second of all, since I also started managing an agency lately. I know that most of the clients, just want to focus on the big wins, the quick wins all the time, and Knowledge Panels, they are not quick wins, but I believe that they are big wins actually.
And another thing here is that it has a kind of chain of effect, because if you are able to define yourself with a different type or with different types of association with different phrases. You will be able to create a better relevance for that. Imagine that you have a company, but Google didn't associate you or didn't cluster your company with other good companies, and imagine that some other sources shadowed you in the knowledge base or on the SERP or some other types of information graphs. So this is a kind of indirect, but a really, really strong effect that only people with deep understanding can actually see it.
And the popularization of the Knowledge Panels or democratization of the Knowledge Panels on the SERP is really important and it's a kind of transition phase. I believe in the future, it will be very much more popular because in India. Google made some experiments with Knowledge Panels. They create Personal Knowledge Panels for regular users, and now they try to expand that experiment further. So I believe we will have a kind of profile on the SERP. Actually, we already have, but in a more controllable way, and I believe Google will try to make it a kind of Homepage for everyone. So a kind of Facebook for everyone on the SERP for the name and it will change things and this is a kind of early step and Kalicube Pro is a kind of pioneer of that stage. I'm glad I didn't interrupt you cause you gave us that Kalicube is…