Knowledge Sources in Entity SEO: What you need to Know
What are Knowledge Sources in Entity SEO?
Knowledge Sources generally refer to databases, websites, documents, or other resources that contain information about an entity (person, place, company, podcast, etc).
In the context of Google's Knowledge Graph, Knowledge Sources are the places from which Google's algorithms pull data to create its Knowledge Graph.
Google's Knowledge Graph is a knowledge base. Google has several Knowledge Graphs for different categories: Authors, Scholars and Shopping to name a few. Its main function is to learn about all the facts in the world and organize the information into entities and figure out how the entities relate to each other. The algorithms do this using semantic models that connect entities based on their relationships to each other. This helps Google serve more relevant and helpful information to users.
A Google Knowledge Panel is a search results feature that provides a concise summary of information about an entity using information Google has stored in its Knowledge Graph. A Knowledge Panel is Google's understanding of the facts about your entity.

Examples of Knowledge Sources
Here are some common knowledge sources that Google uses to populate its Knowledge Graph.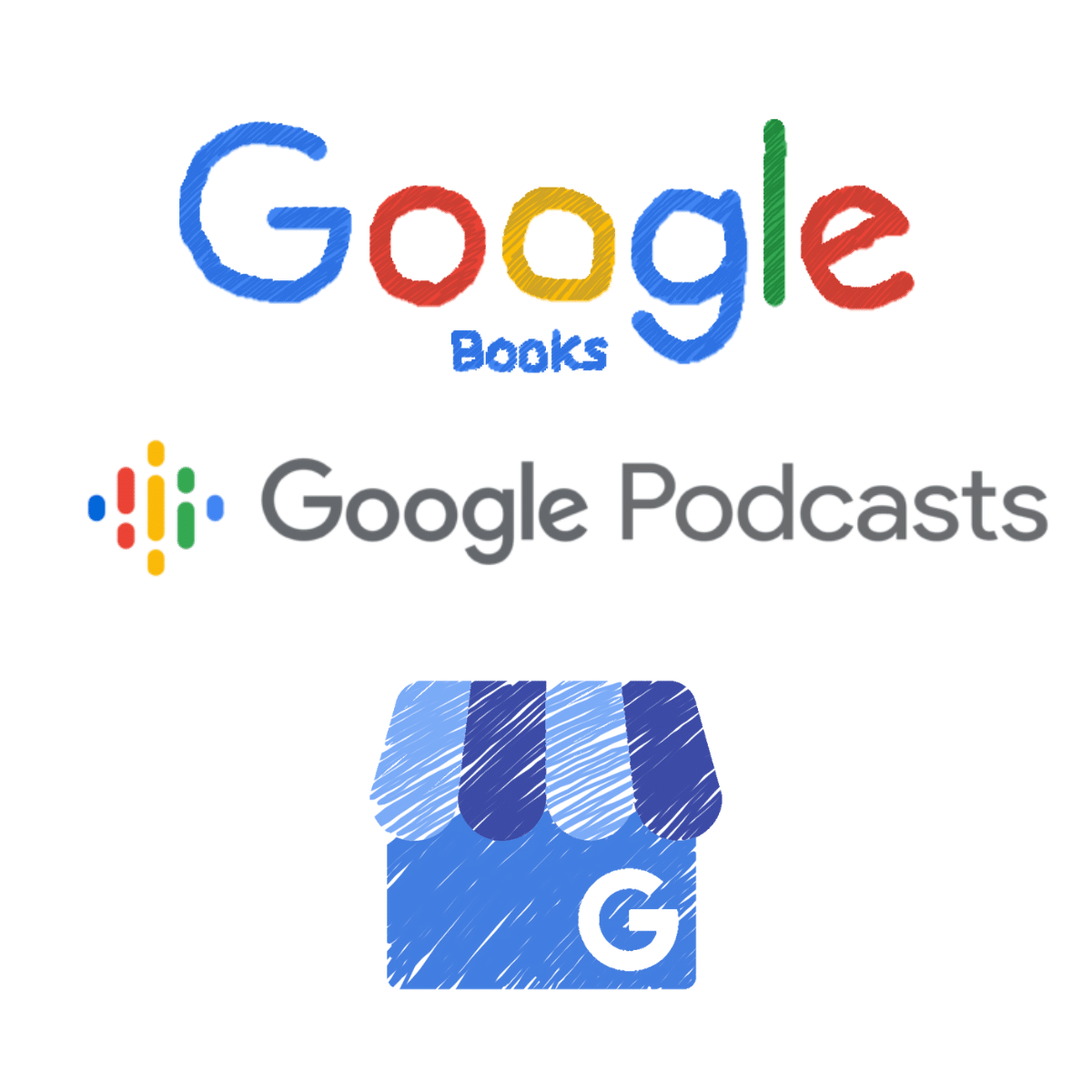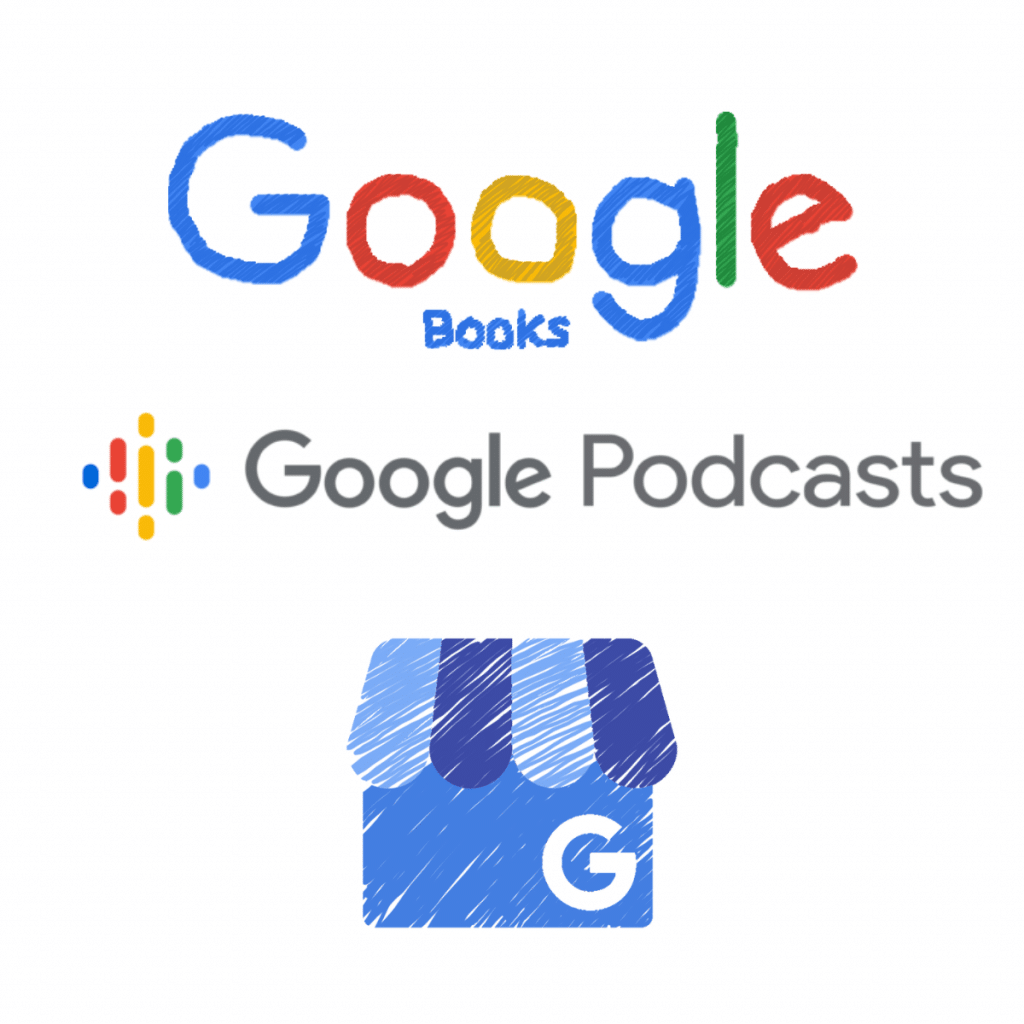 Google-owned sources such as Google Books, Google Podcasts, and Google Business Profile.
User feedback from the "Feedback" link in Knowledge Panels on Google SERPs (Search Engine Results Pages).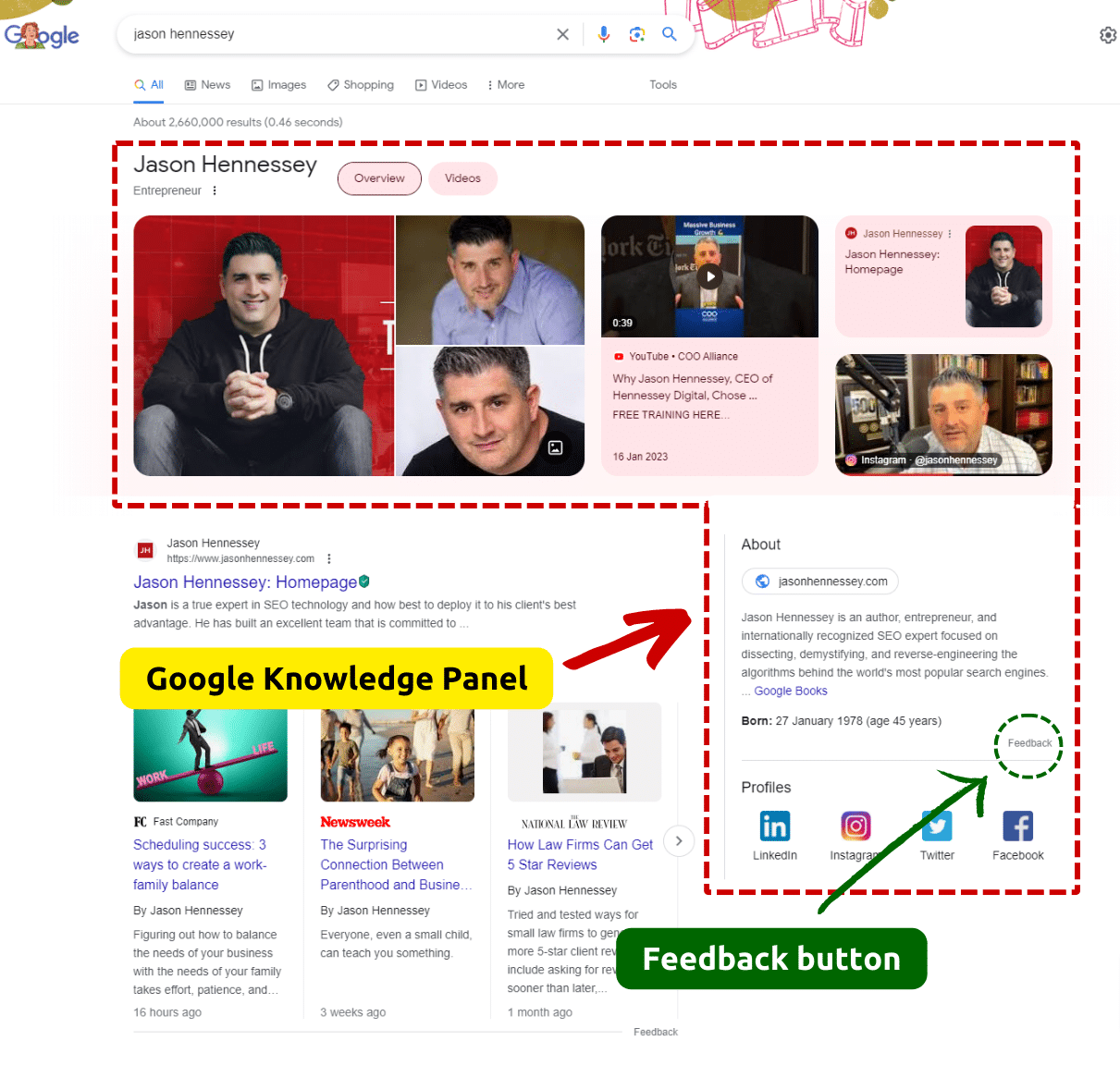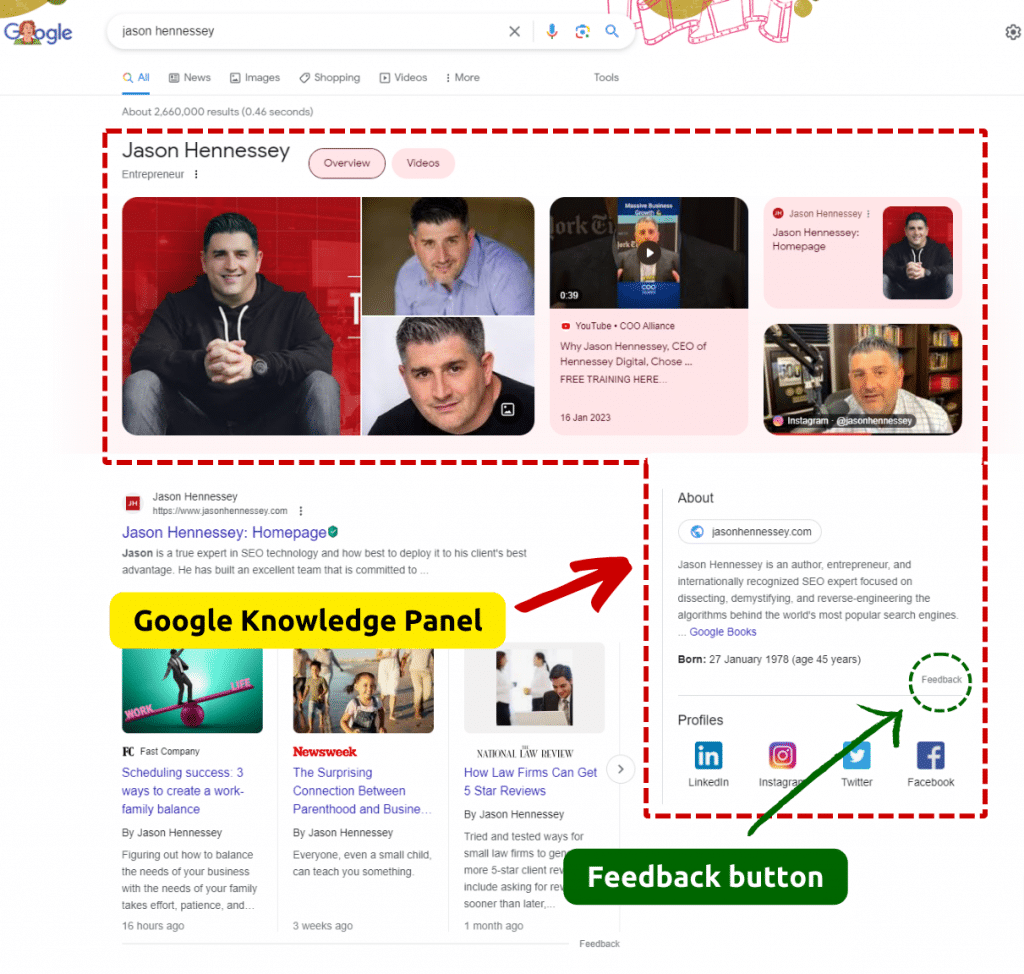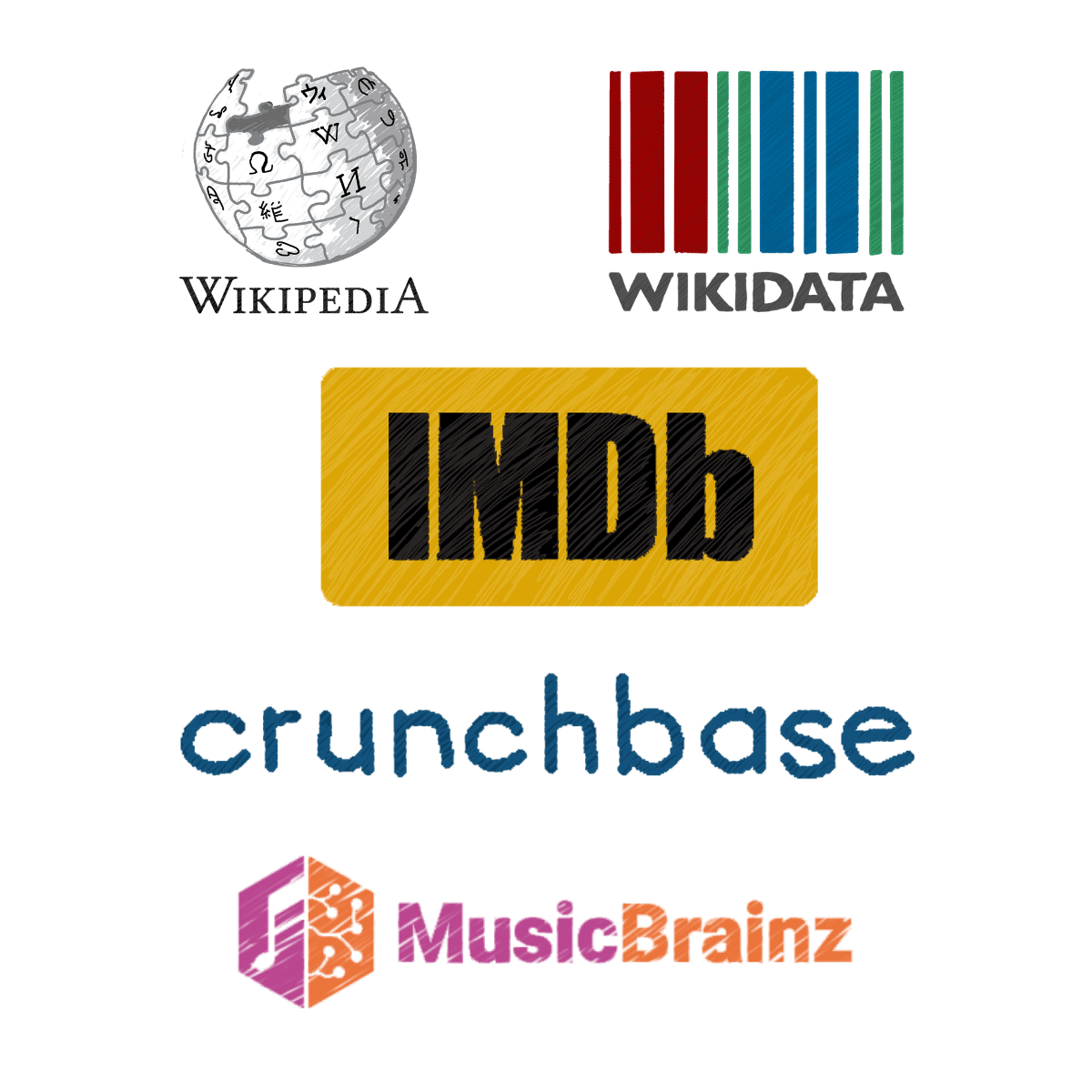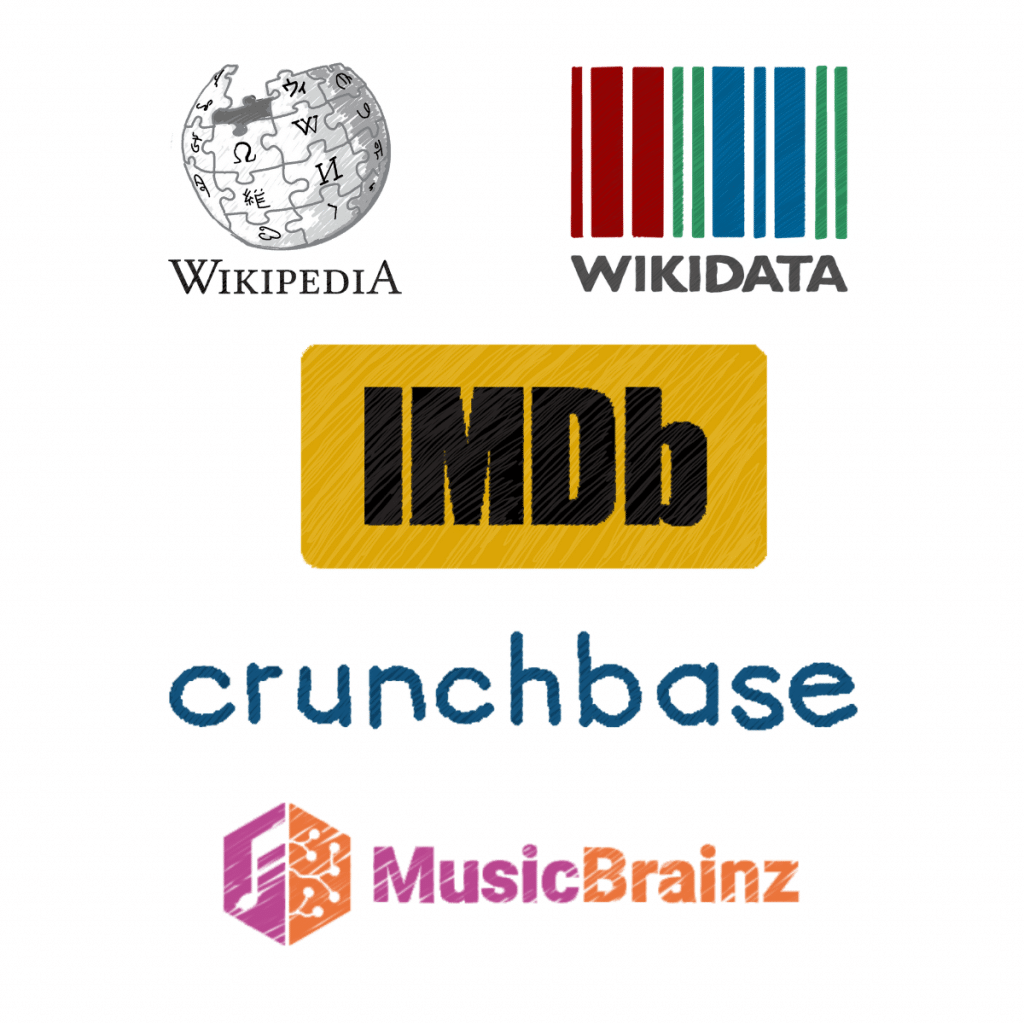 Data sources such as Wikipedia, Wikidata, Crunchbase, IMDB, and MusicBrainz.
The World Wide Web: The websites the Google Algorithms consider authoritative for information, such as Rotten Tomatoes, LinkedIn, Facebook, and others.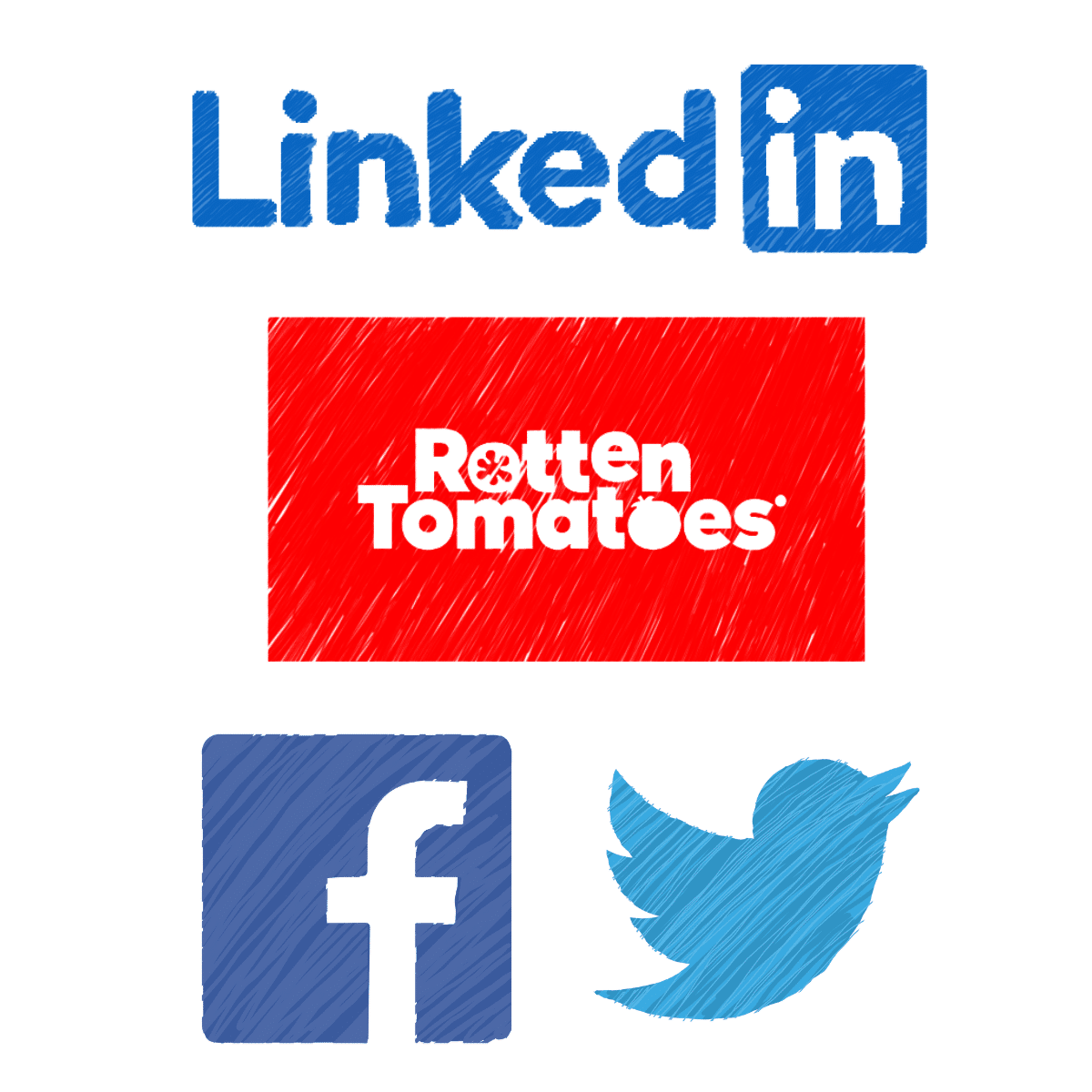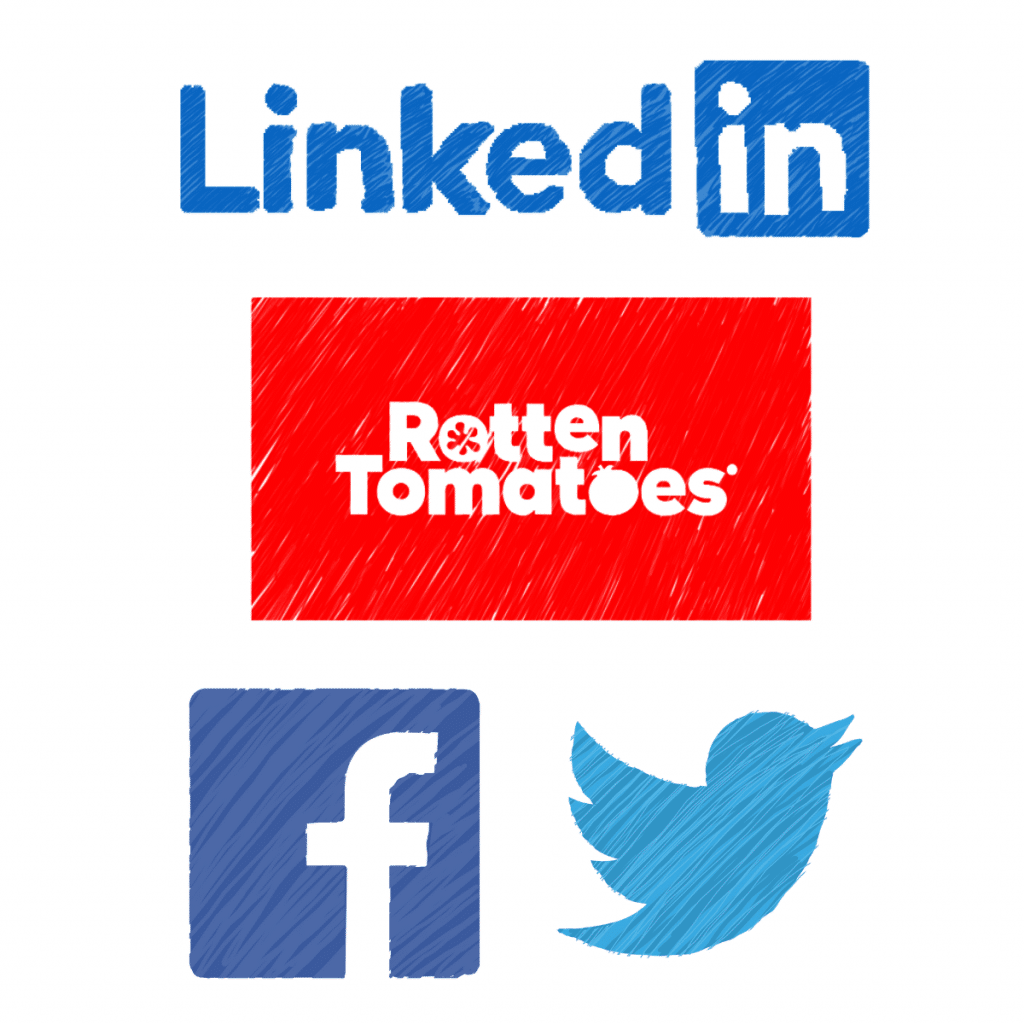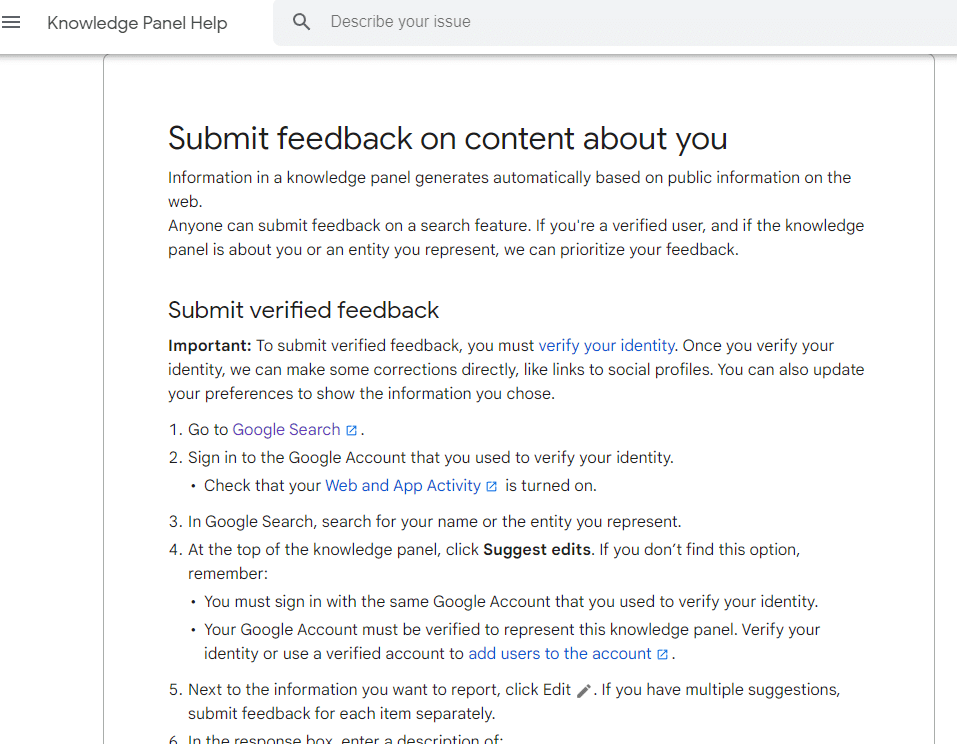 Information the owners of Knowledge Panels provide to Google. They do this by suggesting changes.
Google's algorithms use multiple Knowledge Sources to confirm and corroborate information from various trusted, authoritative sources to ensure the accuracy, consistency, and reliability of data.
What is the most important Knowledge Source?
The algorithm draws from several Knowledge Sources for the Knowledge Graph. The Knowledge Sources vary depending on the context and the specific needs of the algorithms.
For academic research, Google Scholar might be an excellent knowledge source.
For data about movies or TV shows, IMDb is an excellent source.
For structured data about a wide range of entities, Wikidata might be the best source.
For Google's Knowledge Panels, the best source is one you control. So, if you are creating or enhancing a personal Knowledge Panel, the most authoritative knowledge source is the "Entity Home". The Entity Home is the web page that Google identifies as the canonical source of information about the entity. It is the place where the entity "lives" online. It can be a personal website, the official website of a company, or a prominent social media profile.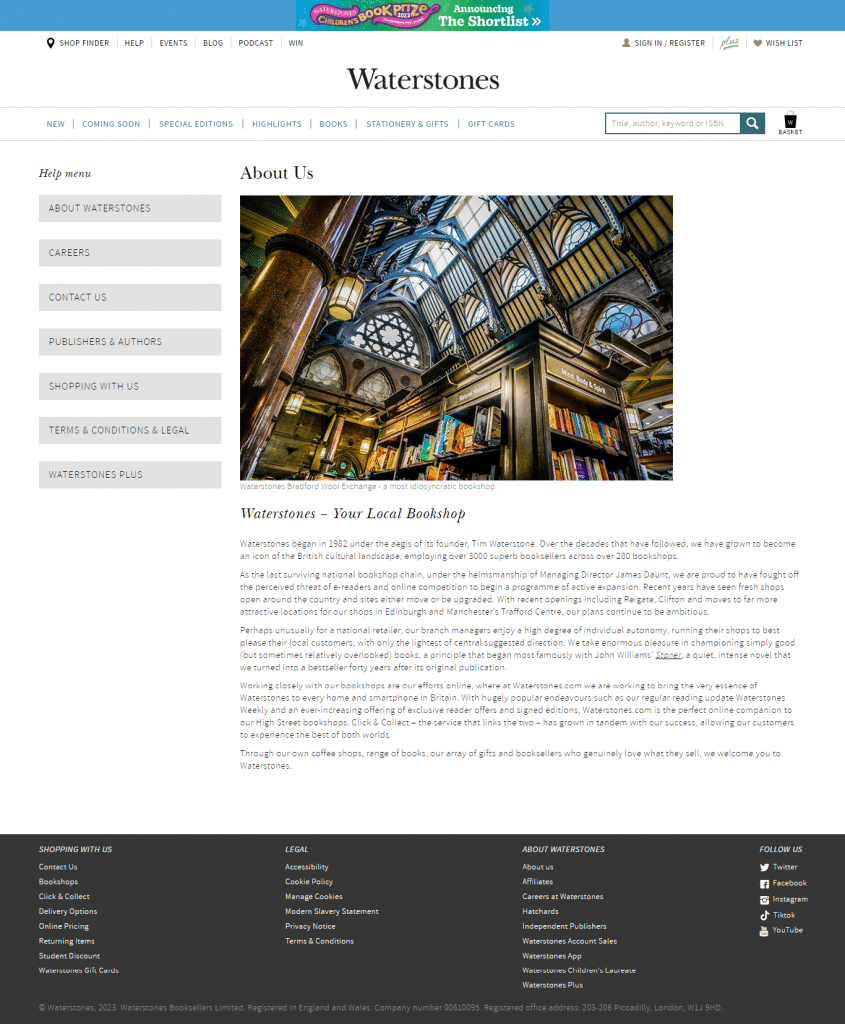 Pro Tip: As a brand, a person, or any entity, Google's primary source of information about your brand or you should be you. Establishing your Entity Home on a website you own and control, and ensuring Google's Knowledge Graph recognizes it is crucial. It provides a central reference point for reconciliation, where Google's algorithm matches and verifies the fragmented information about your entity it collects around the web.
For example, for a company, this could be the official website; for an individual, it could be your website or a dedicated 'About Me' page.
An excellent Knowledge Source has high credibility, provides accurate and precise information, is updated regularly, and is highly relevant to the topic at hand.
Having Your Site as Your Entity Home
You want your website and Entity Home at the top of the rankings rather than your Instagram profile. Your website contains your Entity Home and allows you to convey who you are, what you do, and who you serve.
Your social media pages and images appear in the middle of the SERP. Your audience can click on them to go to your social media accounts, allowing you to take up more space on the SERP.
Wikipedia is not the best choice to be your Knowledge Source
Although Wikipedia is often considered a reliable and comprehensive Knowledge Source, there are several reasons why it is not the best choice for all scenarios, especially when managing an online presence:
Notability requirement: Wikipedia has strict notability policies. Not all individuals or companies can qualify for a Wikipedia page. Wikipedia administrators can deny an entry if it's not noteworthy enough. This is a barrier for smaller businesses or individuals who want to build their online presence.
Lack of control: Wikipedia is an openly editable and collaborative platform. You can suggest edits or create an article, but you have no control over what others add or what changes they make, even if the changes are incorrect or misrepresented.
Possibility of deletion: Wikipedia administrators may delete a page if they decide it does not meet their guidelines or if it appears to be used primarily for promotional purposes. If your online reputation relies on your Wikipedia page and the page is removed, it harms your Google Knowledge Panel.
Having diverse knowledge sources and relying on more controlled and authoritative platforms is the best strategy for optimizing your Brand SERP. The most important knowledge source for your entity is your Entity Home: A website that you control and provides accurate, factual information about you.
Do I need a Wikipedia page to have a Knowledge Panel?
No.
In July 2020, the Wikipedia administrators deleted Jason Barnard's Wikipedia page. Within a week, Jason's entity had disappeared from Google's Knowledge Graph, and the Knowledge Panel on his personal Brand SERP was gone.
As "The Brand SERP Guy", this was a huge problem.
Read this article Wikipedia Page Deleted: How to Recover Your Knowledge Panel to learn how Jason recovered his Knowledge Graph listing and Knowledge Panel using the Kalicube Process.
How do you keep track of good Knowledge Sources?
Kalicube uses a cloud-based AI platform called Kalicube Pro to track Knowledge Sources.
Below is a list of some of the ways it does this.
Regular updates: Kalicube Pro updates its list of knowledge sources weekly. It is constantly tracking which sources Google is using to obtain its information.
Automated tracking: Using advanced algorithms, Kalicube Pro automatically tracks and identifies new sources used by Google.
Significant Mentions: Kalicube Pro tracks significant mentions of the entity on the Internet. It helps it discover new knowledge sources that mention the entity in question.
Manual addition: Users can manually add new Knowledge Sources to the platform. This means that any sources identified independently can be added and tracked alongside those found by the system.
Proactive monitoring: Kalicube Pro monitors Knowledge Sources for changes or updates. This ensures real-time capture of changes and modifications to these sources.
These Kalicube Pro features enable comprehensive and consistent tracking of knowledge sources across the web.
How Do Knowledge Sources Fit Into Brand SERP Optimization and Knowledge Panel Management?
Knowledge Sources contribute to Brand SERP optimization because the information Google gathers from these sources is shown in your Brand SERP, including in standard search listings, website links, featured snippets and more. The variety and quality of information available about your brand can influence how Google ranks it for specific search terms and how users perceive it.
A Knowledge Panel provides a consolidated view of information about your entity that Google pulls from its Knowledge Graph. Google populates its Knowledge Graphs with information from trusted knowledge sources.
By managing the information provided to these sources, your brand can influence what information appears in your Knowledge Panel. You can claim your Knowledge Panel and provide direct feedback to Google to ensure the information is accurate, relevant, and up-to-date.
These two processes are related: The more consistent, high-quality information about your entity is available across knowledge sources, the better the brand's overall online presence, which impacts both your Brand SERP and your Knowledge Panel. The goal is to ensure a strong, positive, and accurate online presence that ultimately builds brand recognition, credibility, and trust.
Book a free call with Jason Barnard to find out how Kalicube can help you achieve these goals.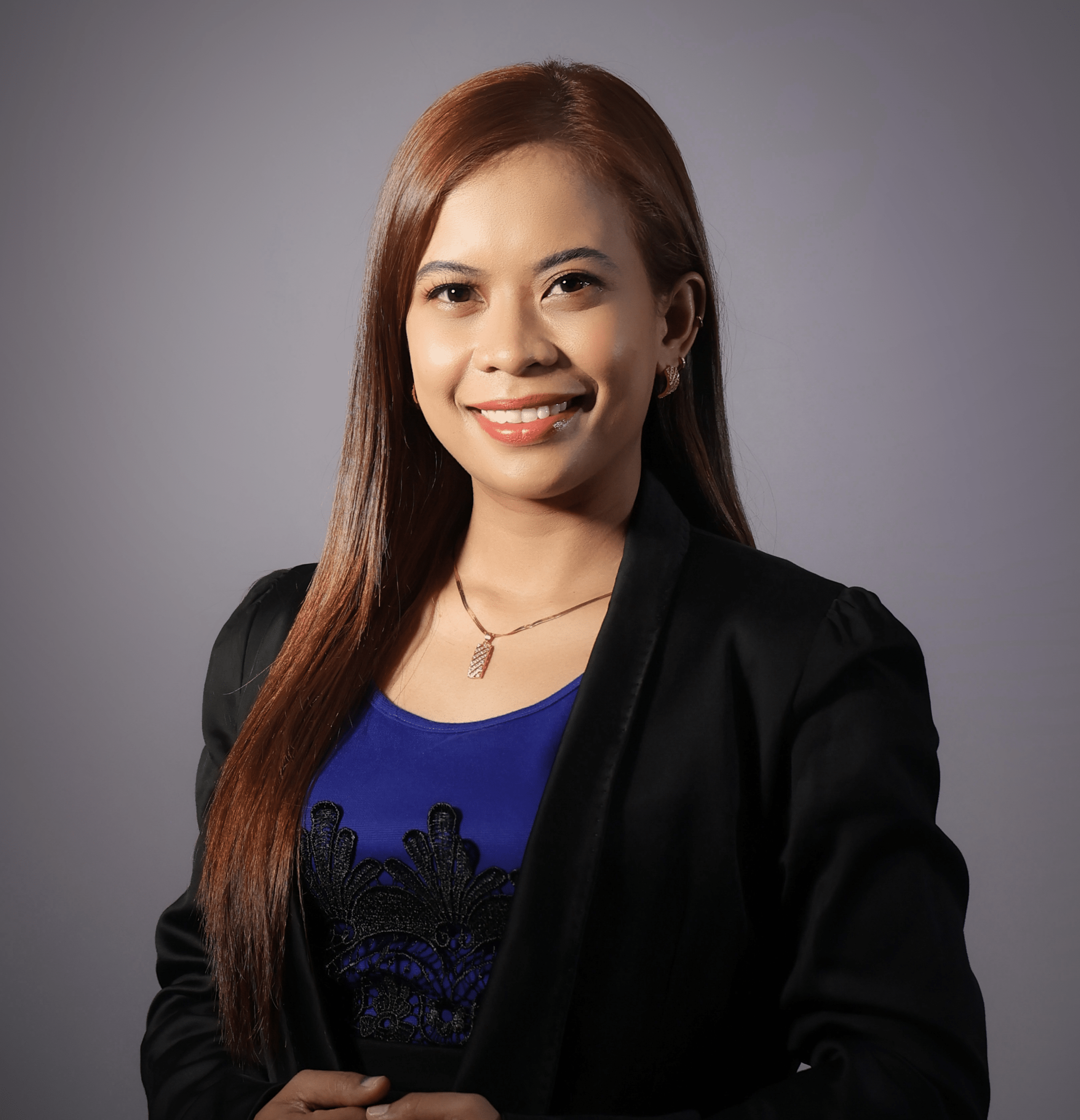 Jean Marie
Website Content Manager. Joined Kalicube in February 2022
LinkedIn: www.linkedin.com/in/jeanmarielaurente
Email: [email protected]