How to Grow Organic Rankings with Brand? (Kaspar Szymanski and Jason Barnard)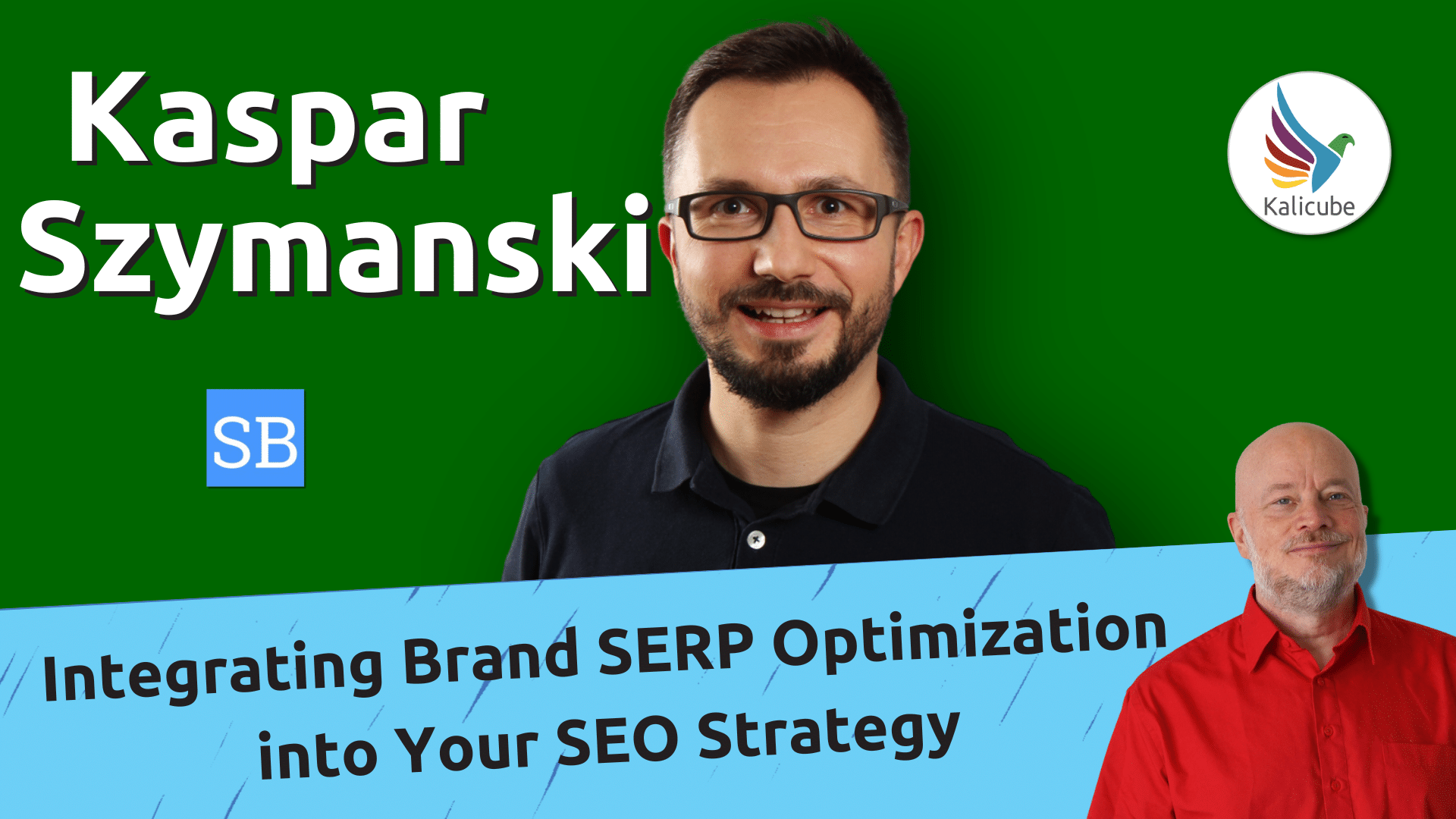 Integrating Brand SERP Optimization into Your SEO Strategy – Kalicube Knowledge Nuggets
In this short video clip with Jason Barnard, Kaspar Szymanski explains the importance of integrating Brand SERP optimization into your overall SEO strategy. Kaspar provides insightful information about the potential of leveraging Google Search Console to study impressions and CTRs. He emphasises the importance of building offline brand awareness and engaging your audience through platforms like social media. Learn how continuous brand awareness can increase your visibility in organic search. Watch the video until the end.
00:00 Jason asks questions
00:28 The overall strategy is much more rounded
01:36 We live in an offline world as well
02:00 Make sure your brand is present in social media
Transcript from Integrating Brand SERP Optimization into Your SEO Strategy – Kalicube Knowledge Nuggets
Jason Barnard: How would you integrate Brand SERP optimisation into your SEO strategy? Which is a question very close to my heart. Off you go.
Kaspar Szymanski: Thank you Jason and I hope you will allow me a little bit of time to elaborate on the idea I would like to bring forward for our listeners to contemplate. So overall, SEO strategy is really much more complex. It's not just about one factor, be that brand or technical preferably.
The overall strategy is much more rounded with probably all, if not all and many factors included. But when we look at Brand, what I would like to encourage all listeners to, is to look into the Google Search Console and specifically look into the volume of impressions they already are enjoying as in compared against the volume of CTR especially the low CTR, the Queries or the landing pages that have a lot of visibility and very low CTR.
These tend to be the low hanging fruit where improvement can directly correlate imminently, almost with much more relevant traffic, much more converging traffic in a short period of time. Utilize this as a pilot project to expand on it. And while you're doing that, keep in mind, and this is something that Jason was talking about a moment ago, it is not just an online world also to hear from online guys, but it is true we live in an offline world as well.
So there are factors that can also lead to brand recognition in the offline world, being in that conferences, as we happen to be tapping in quite a lot. I'll be going to a conference myself tomorrow.
Be in that other areas where your target audience happens to be, that where it can be. Social media or something else, be there. Make sure your brand is present there. That well, you will be growing brand recognition over time.
As you do so, "your organic search visibility will grow because your target audience will be most likely to click on your results when they recognize the brand".
Jason Barnard: That was a brilliant…
"This Knowledge Nugget is taken from the Branded Search (and Beyond) Podcast with Jason Barnard."
Official event page link: https://brandedsearchandbeyond.com/20…