Knowledge Panel Cards in SEO: What You Need To Know
What is a Knowledge Panel Card in SEO?
A Knowledge Panel Card is an important development in Google Knowledge Panels since they cover a large amount of SERP Real Estate, it also takes up a lot of real estate in the Knowledge Panel on the Brand SERP. As you can see in the image below, Knowledge Panel Cards take up about 25% of the space above the fold. In this situation, the Knowledge Panel takes up about 70% to 80% of the space above the fold.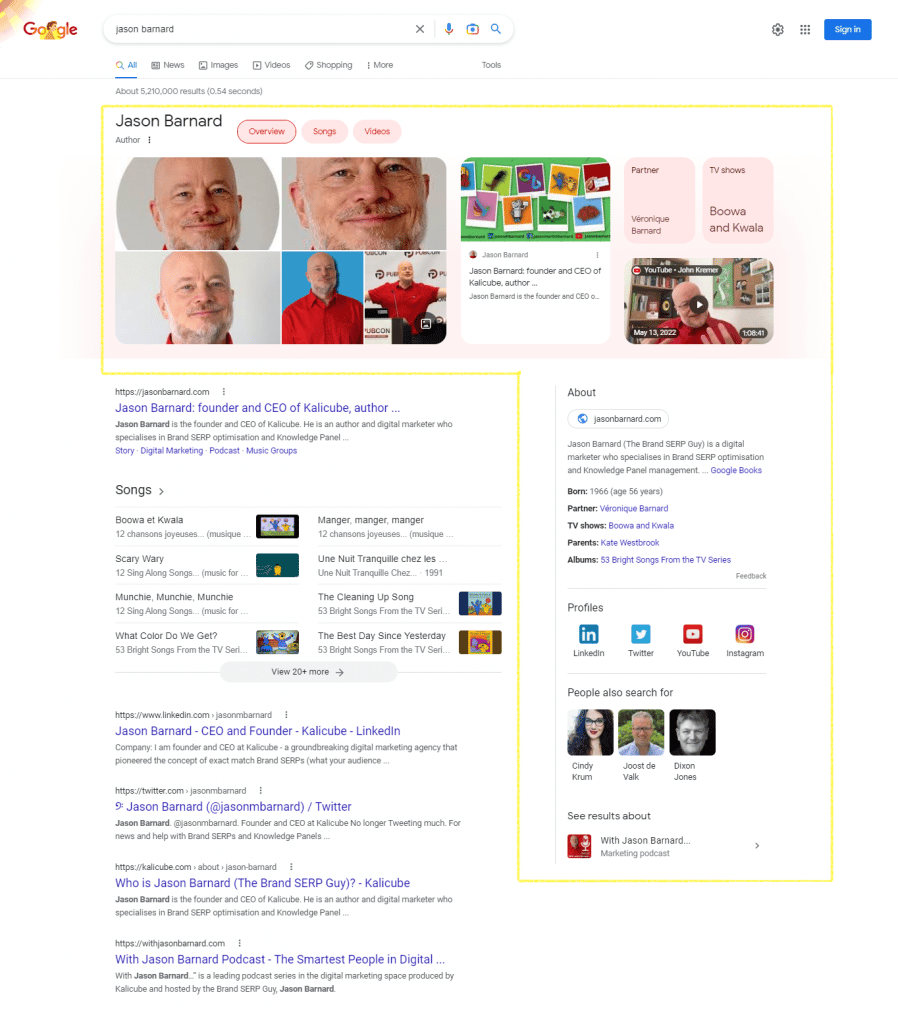 As of 2022, Knowledge Panel cards generally only appear for famous people, however at Kalicube we triggered them for clients who are not famous, including Jason Hennessey and Scott Duffy.
Jason Hennessey subscribed to Kalicube's Done for You Knowledge Panel Services in order to have the Kalicube team solve his Knowledge Panel issues. Check out his case study here.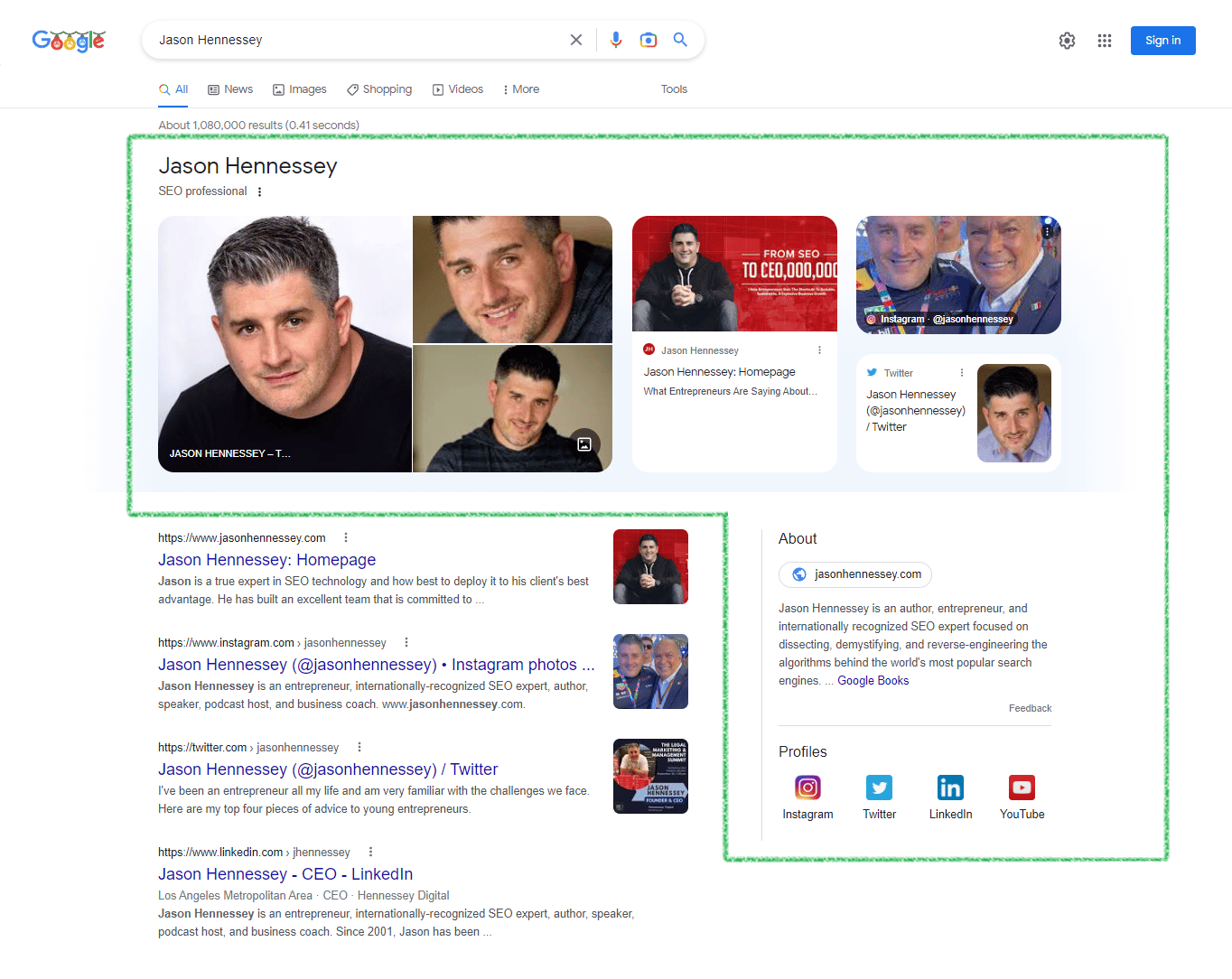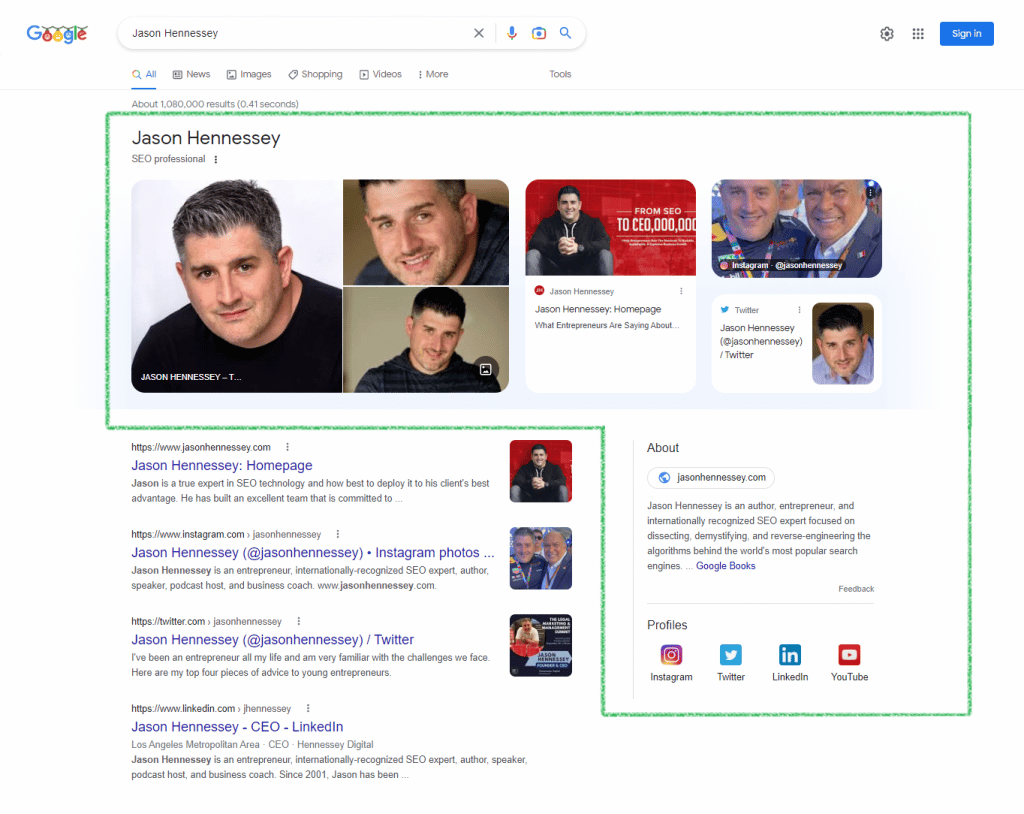 Meanwhile, other Knowledge Panel Cards do not show photos, but only provide either factual information about the entity, such as date of birth, education, or links to particularly relevant sources such as LinkedIn, Twitter, the IMDB page, the entity's website, etc.
How Do I Get A Knowledge Panel Card?
To get the Knowledge Panel Card, your entity must have reached Entity Maturity. Entity Maturity is the level of understanding and, in particular, confidence in that understanding that Google has gained over time. Google's understanding and confidence in an entity is not instantaneous. It needs constant attention to grow and mature over time. Therefore, Google needs to have a trusting and deep understanding of the entity and its digital ecosystem so that it can display relevant links such as LinkedIn, Twitter, the entity's website, IMDB, and other factual information such as date of birth, date of incorporation, partners, founders, and other specific information.
How Does A Knowledge Panel Card Fits Into Brand SERPs Optimisation and Knowledge Panel Management?
Knowledge Panel Cards are only available for famous people, movies and music albums. They rarely appear directly on Brand SERPs, so most companies and people do not pay much attention to them. Nevertheless, it seems obvious that Google will extend this implementation to businesses, products and all other entity types. This means that the Knowledge Panel will dominate the Brand SERPs for all entities that have reached Entity Maturity, i.e. 50% of the total Brand SERPs and 70-80% of the real estate above the fold. That's great! In addition, it is important that the information in these Knowledge Panel Cards is accurate and controlled by the brand itself. When Google ranks the information correctly, it adds to your credibility and reputation, which is critical for brand management!
Do you want to build your Knowledge Panel using The Kalicube Process?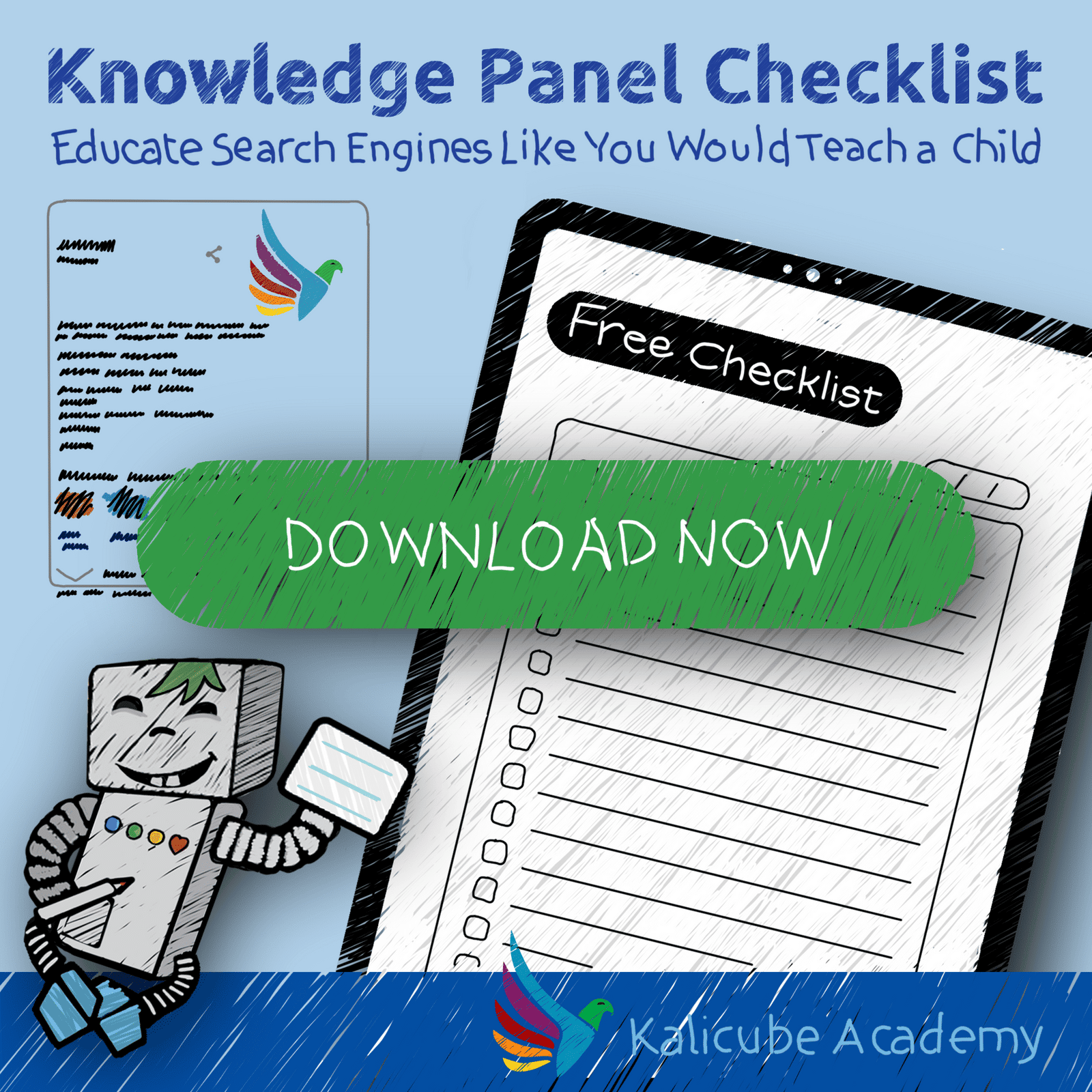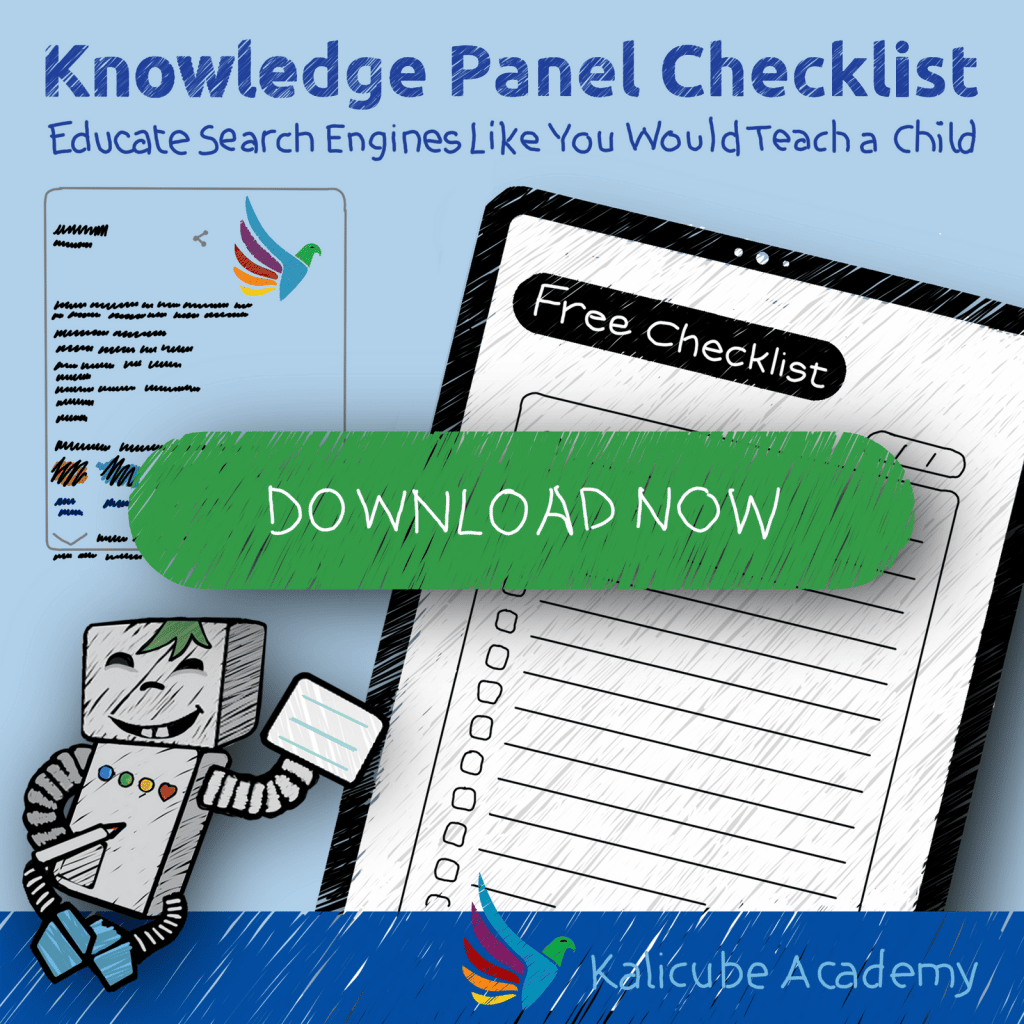 Download our free Knowledge Panel checklist, where Knowledge Panel expert Jason Barnard reveals how we trigger and manage Knowledge Panels for our clients.