Done for You Service
Knowledge Panel Management
Position your brand, learn the process so you can take the reins.
How We Help
We position your brand as the recognized authority in your industry by building and managing your Knowledge Panel.

This ensures potential customers get a quick snapshot of accurate, up-to-date, and credible information when searching for your brand name.

We get your brand positioned the way you want it – and teach you everything you need to know so you can manage your brand presence for years to come. Our goal is to show you how to manage your Knowledge Panel so you don't need to be afraid of Google (or paying agencies forever).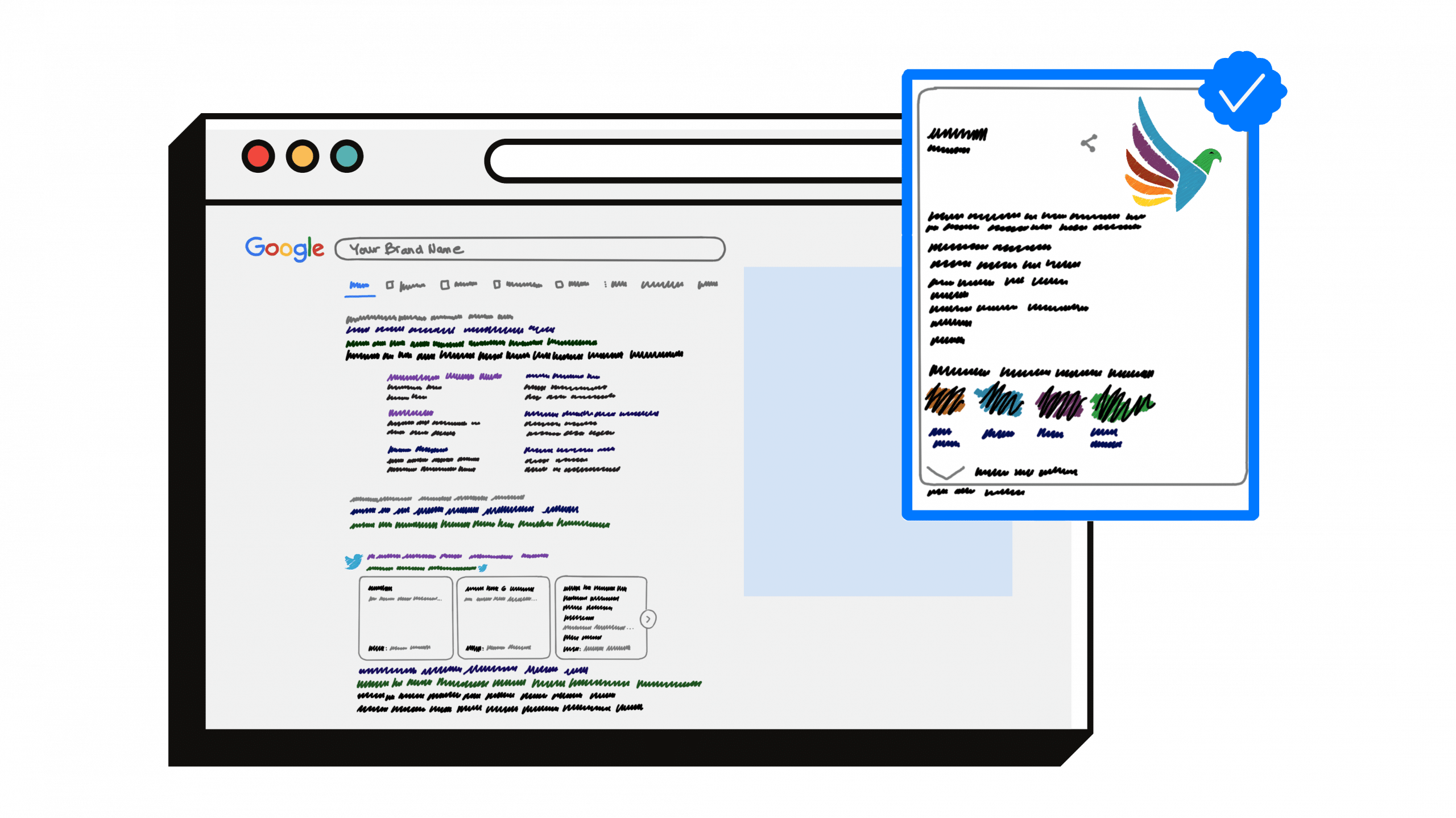 The Kalicube team is fully equipped to help online businesses, e-commerce websites, companies and people who want a thriving Knowledge Panel to demonstrate their brand authority. We're specialists in fixing Knowledge Panels that are showing incorrect or out-of-date information. And if you're re-positioning your brand, we can do that too. If you want to be proactive and protect your brand with an information-rich, credible and business-building Knowledge Panel, we're your team.
Companies
As your company grows Google will learn about you from different aspects of the internet. Your information is often fragmented and it confuses Google. We teach Google who you are, what you do and who you serve, so it's not confused – and shows your Knowledge Panel the way it should.
Online businesses and
e-commerce websites
We help online businesses and e-commerce sites that want a brand presence that extends beyond their existing customer pool. We help you build a Knowledge Panel to show Google and potential customers that your brand is not just another existing online business. If you want to increase your brand dominance and reach a broader customer base, we can help.
People
If Google is confusing you with someone with a similar name, we can help clear things up so your Knowledge Panel reflects your personal brand. Whether you are a founder, CEO, or professional we can educate Google so it's clear about who you are. Get the peer recognition as a Google-approved thought leader, you deserve.
Your bottom of the funnel prospects won't find you credible if your Knowledge Panel contains: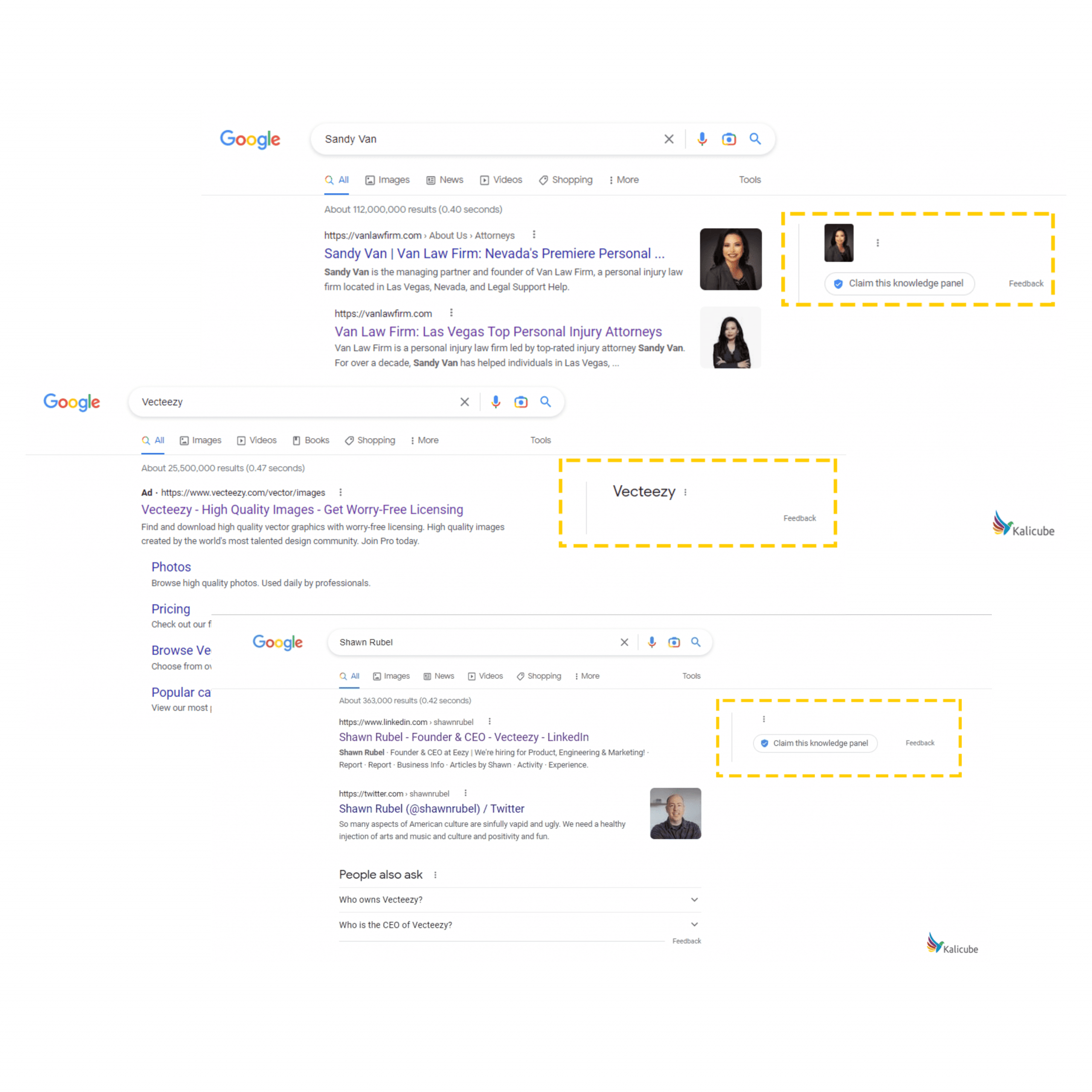 Done For You
Knowledge Panel Management Includes…
Transparent, easy to understand, friendly Knowledge Panel services that do all the geeky Google stuff, without the need to be an SEO geek.
PS: An Entity is geeky Google "speak" for a person, company or thing. So an Entity is you or your business.
Knowledge Graph ID (kgmid) for the Entity (you or your business) in Google's Knowledge Graph, if one doesn't exist
Knowledge Panel representing the Entity that can potentially appear on multiple Google Search results
Appearance of your KP for the Entity on a Google search on the exact Entity name in relevant town-level geo-locations
Appearance of the Entity in carousels on various Google search results
Enriched Knowledge Panel with appropriate information about the Entity
Accurate information displayed in the Knowledge Panel for the Entity
Which means even if you're not a seasoned SEO or Brand Expert, you will get a Knowledge Panel and Google's Stamp of Approval. And we will support and teach you how to build on and sustain your Knowledge Panel in the years to come.
What You Can Achieve with the Kalicube Process
The Done For You Knowledge Panel Service is for you if you're prepared to work collaboratively with the Kalicube Team for at least one year or two.

The Done For You Knowledge Panel Service is NOT for you are an A-list personality/organisation who wants results but doesn't want to do anything that will make you look like you are effortfully working on your digital brand image.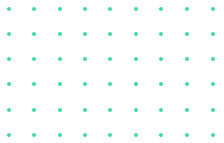 "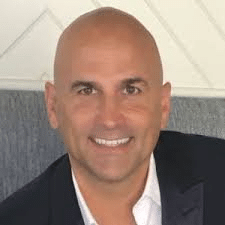 The timelines they gave me were very precise. Within a year, my Knowledge Panel was transformed into the perfect Google business card that appeals to my prospects and converts them to clients.
Scott Duffy
Entrepreneur
What Sets Us Apart
Kalicube is the only company in the world that offers Knowledge Panel management services at this level.
You talk to the expert, not the sales person. Jason and Allyssa will
collaborate with you to discuss how to perfect your Knowledge Panel.
We don't hide behind the algorithms and you get clear understandable progress reports. If things don't go as planned, we are partners who work together to find a solution, you don't have to wonder.
We listen, comprehend your concerns and take action to address them. We understand our client's pain in dealing with the former agencies they worked with.
We build plans around the resources available to you. We change or update, add information and edit content where we can for you to make your life easier.
Kalicube Pro SaaS is driven by data (500 million data points) and backed by 10 years of experience with no shortcuts, no spam and no risk of Google penalties.
We don't want to hold on to you for years. We want to make it easy and efficient and get results for you and at the same time you can do it yourself.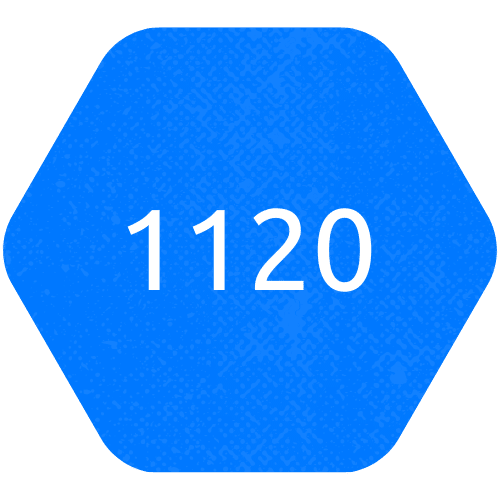 Allow me to guide you every step of the way…
Step 1
Book your 1:1 Discovery Call
Jason needs to grasp the nature of your business/industry, analyze your Knowledge Panel, and see if we're a good fit.
Step 2
Signing the Contract and Onboarding Process
Once we have reached an agreement, we will promptly begin the onboarding process, gather the necessary assets from your task list, and commence the Kalicube Process.
Step 3
Build a Knowledge Panel Strategy for You
You can get a strategy plan that is tailored specifically to your entity. The Kalicube Team will send you a Strategy Plan.
Knowledge Panel Management Services for a PERSON
Knowledge Panel Management Services for a COMPANY
Your Knowledge Panel
is your Google Stamp of Approval
Our success rate for triggering and changing information in Knowledge Panels for clients as an agency using our own platform is well over 80%. An additional 15% is almost certainly now a question of "when" rather than "if".

Within the Kalicube Team we all aim for 95% perfection in our work. As an Agency, we strive for 95% success rate.

Frequently Asked Questions