Kalicube Gets a Knowledge Panel for Anton Shulke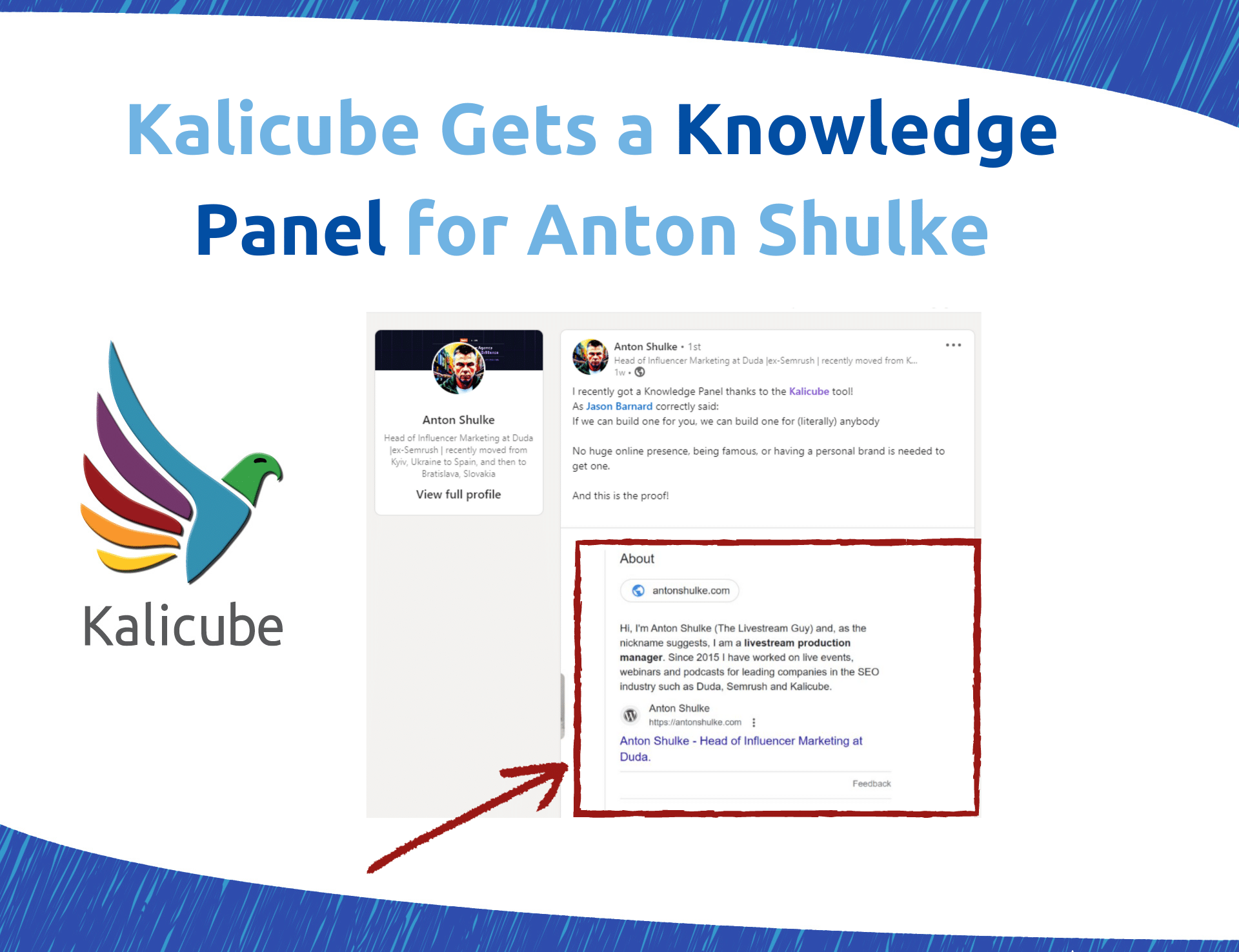 This article explores why a Knowledge Panel is a must-have for anyone looking to enhance their online presence and shares the inspiring success story of Anton Shulke, a client and a friend of Kalicube, who achieved this remarkable feat.
In today's digital age, where an online presence can make or break personal and business success, having a strong and credible presence on Google is crucial.
With this regard, having a Knowledge Panel is not just a 'nice to have', but a 'must-have' for enhancing online presence, authority, and credibility.
The Power of Knowledge Panels
Knowledge Panels, those informative boxes that appear on the right-hand side of Google search results, are like digital business cards for individuals, organizations, or entities. They provide quick and easy access to essential information about a brand, such as contact details, social media links, a short bio, and more.
But their importance goes beyond mere convenience. Knowledge Panels are a form of Google's recommendation. When Google displays a Knowledge Panel for a brand, it means that Google recognizes and trusts the information presented there.
This trust and visibility can have a significant impact on your online reputation and credibility.
Behind every Knowledge Panel, there's an individual who has put in the effort, determination, and dedication to stand out from the crowd. Anton Shulke is one such individual who has not only achieved this coveted milestone but also played a crucial role in securing it.
Anton Shulke's Remarkable Journey
Anton's journey to securing a Google Knowledge Panel is truly remarkable.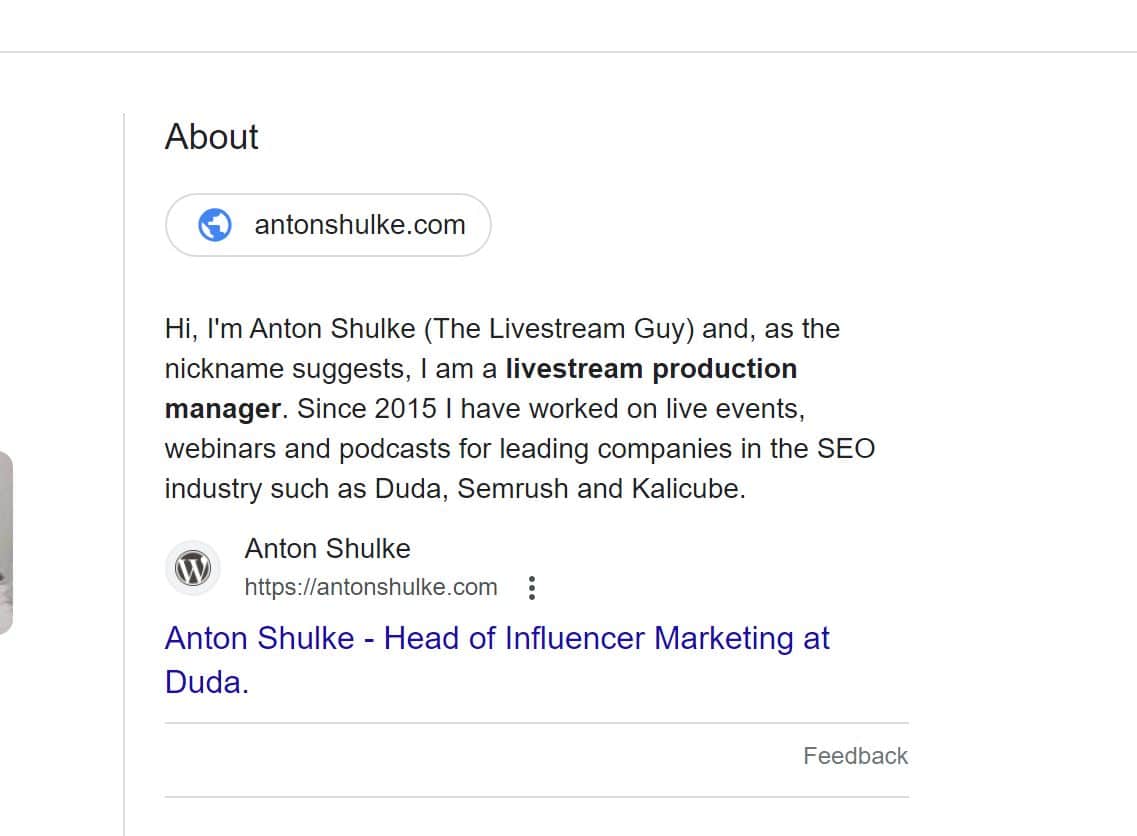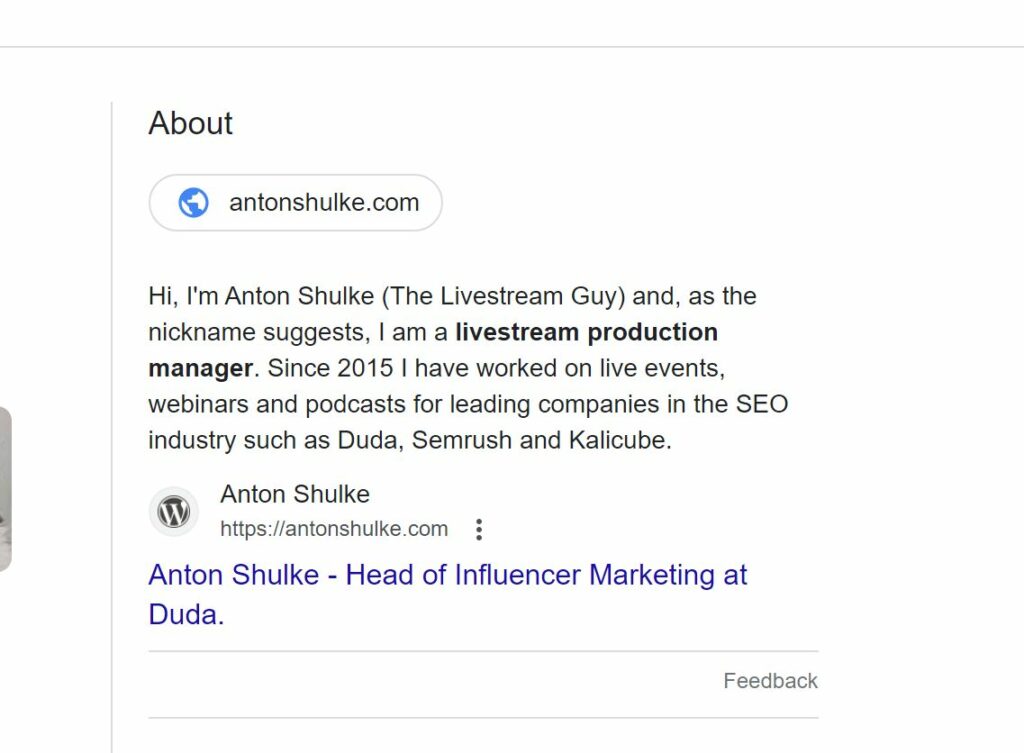 Anton started as an expert in his niche with a dream to expand his digital footprint. His story is an example of perseverance, innovation and collaboration highlighting the importance of using the right tools and partners to achieve your goals.
The Google Knowledge Panel: A Culmination of Efforts
Anton Shulke's commitment to improving his digital presence eventually earned him the prestigious Google Knowledge Panel. This recognition is not only a testament to his expertise, but also to the power of the right partnership.
The Knowledge Panel now showcases Anton's achievements, contributions and a summary of his impressive digital footprint at a glance. It is a testament to his authority in his field and his unwavering commitment to providing valuable content to his audience.
Anton Shulke's Message to Aspiring Knowledge Panel Seekers
Anton Shulke's journey serves as an inspiration to anyone aiming for a Google Knowledge Panel. He emphasizes the importance of consistent effort, taking a strategic approach and seeking expert advice.
Aspiring digital thought leaders can learn from Anton's experience and understand that with commitment and the right tools, they too can reach the highest level of recognition in the digital world.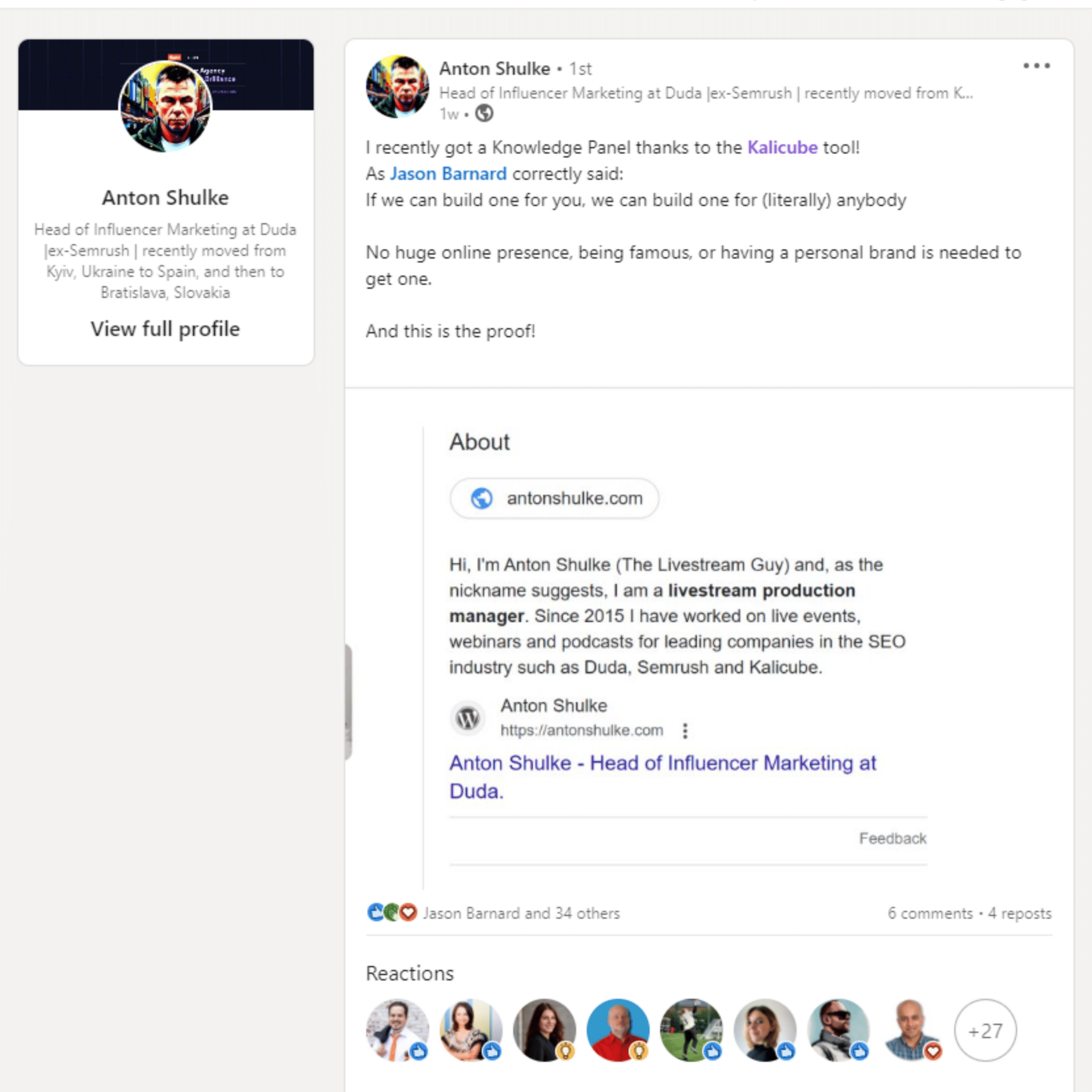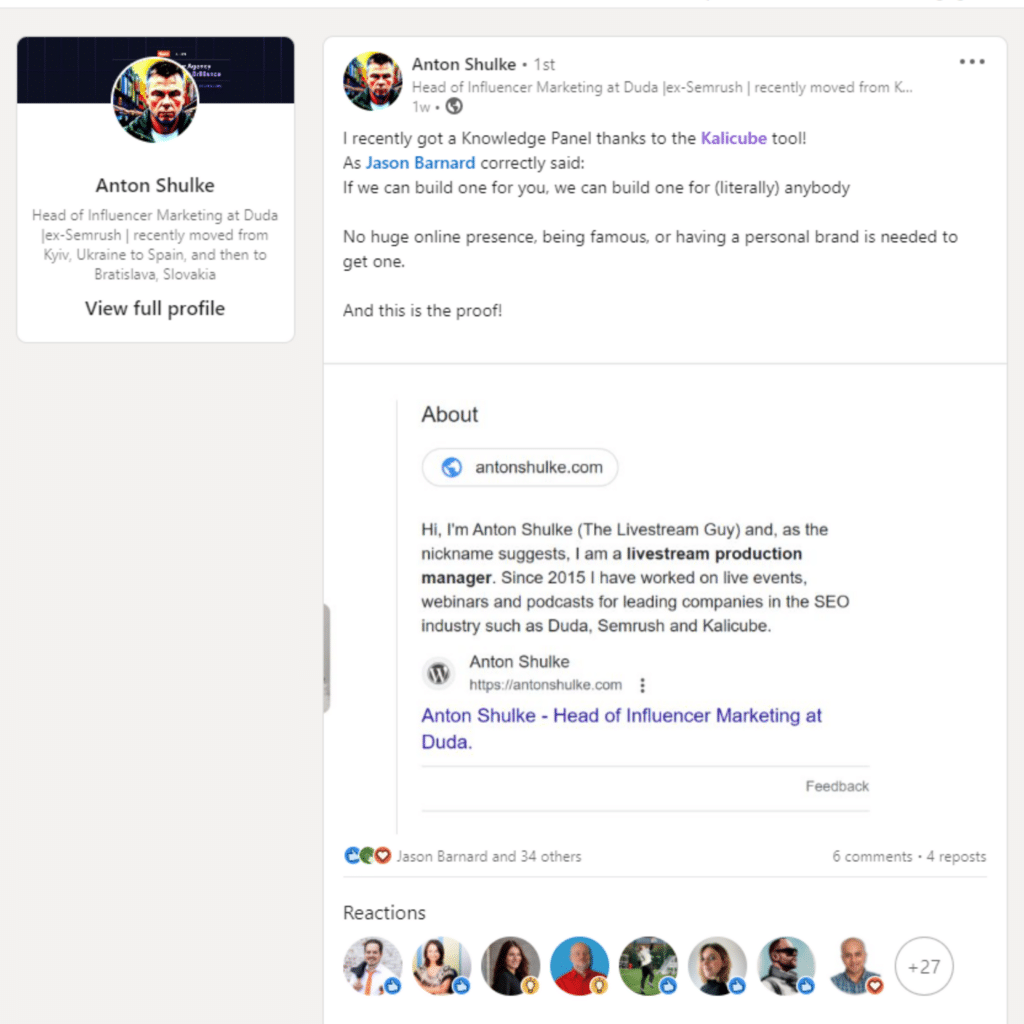 Link here>>
https://www.linkedin.com/posts/antonshulke_i-recently-got-a-knowledge-panel-thanks-to-activity-7101894447243653120-6mip/?utm_source=share&utm_medium=member_desktop
Conclusion
Anton Shulke's success story is a testament to the power of collaboration, innovation, and determination. His journey to securing a Google Knowledge Panel with the help of Kalicube is a shining example of what can be achieved when expertise meets the right resources.
Propel your online presence today with Kalicube – it could be your turn next to dominate the digital world!
. . .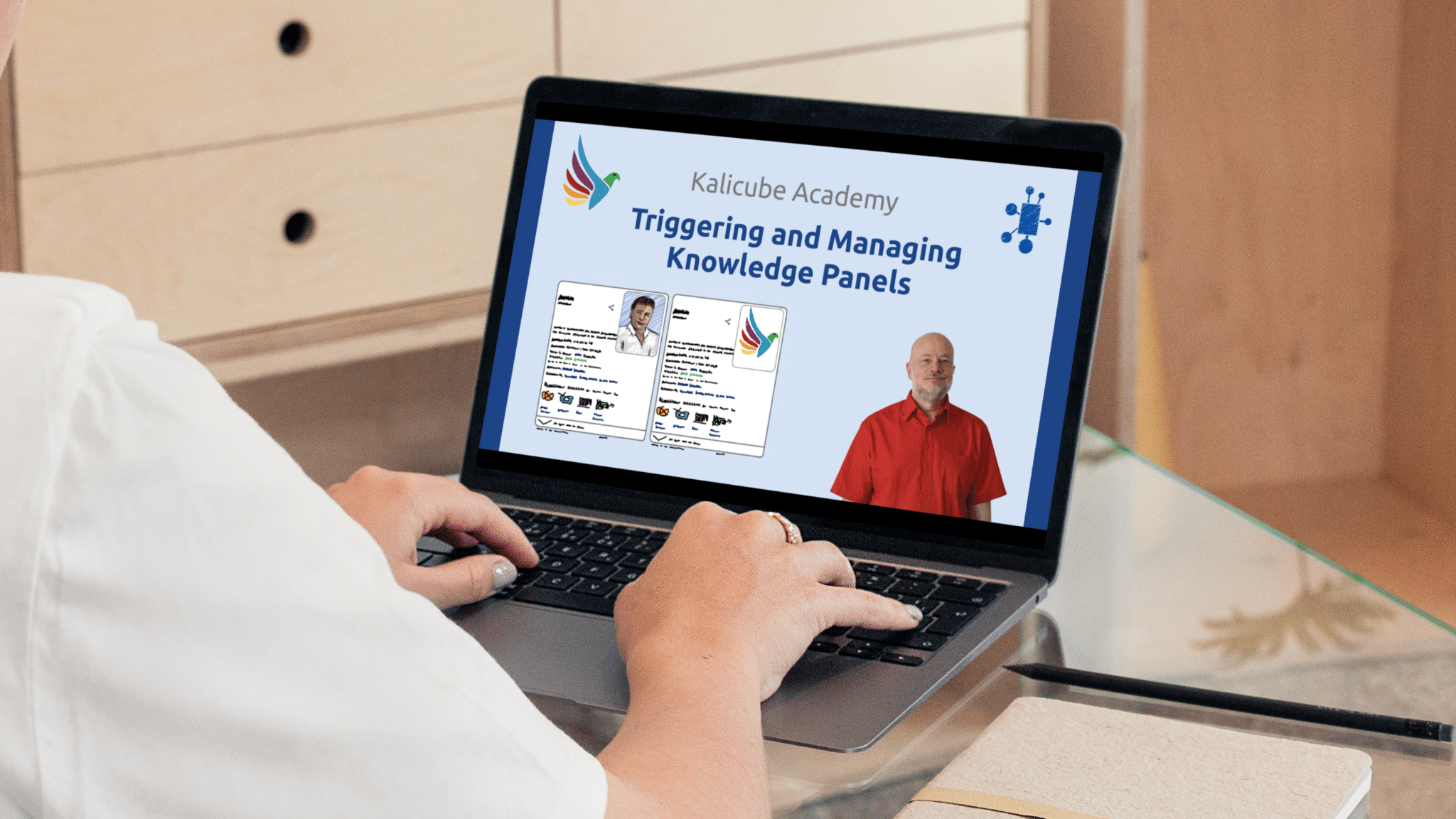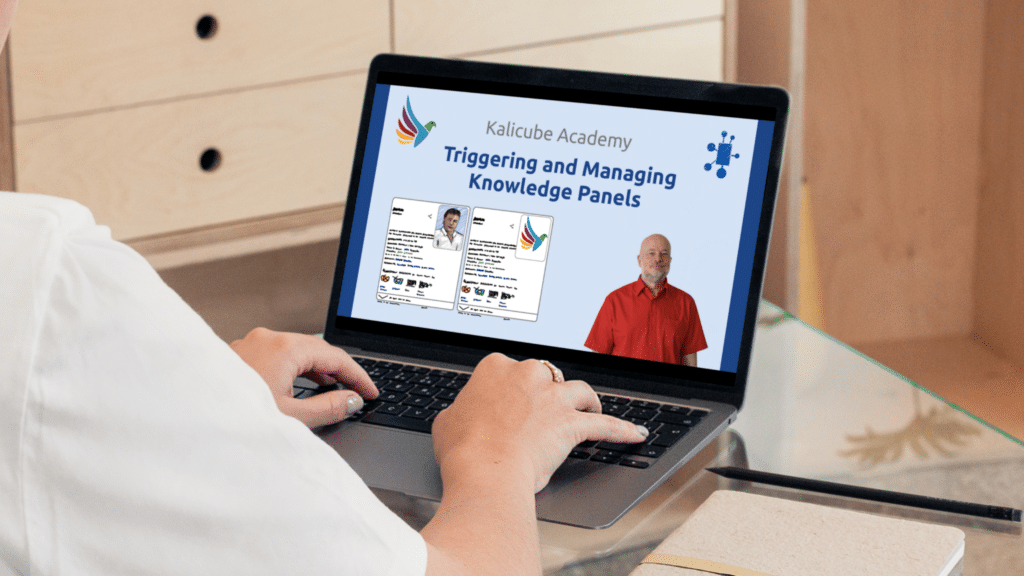 Book a Done For You Service NOW!. The team at Kalicube works with you to implement the Kalicube Process for your business – working within your existing resources and priorities and saving you valuable time. We can start building and implementing your digital marketing strategy year-round.