Prioritising Different Facets of Your Entity in Your Knowledge Panel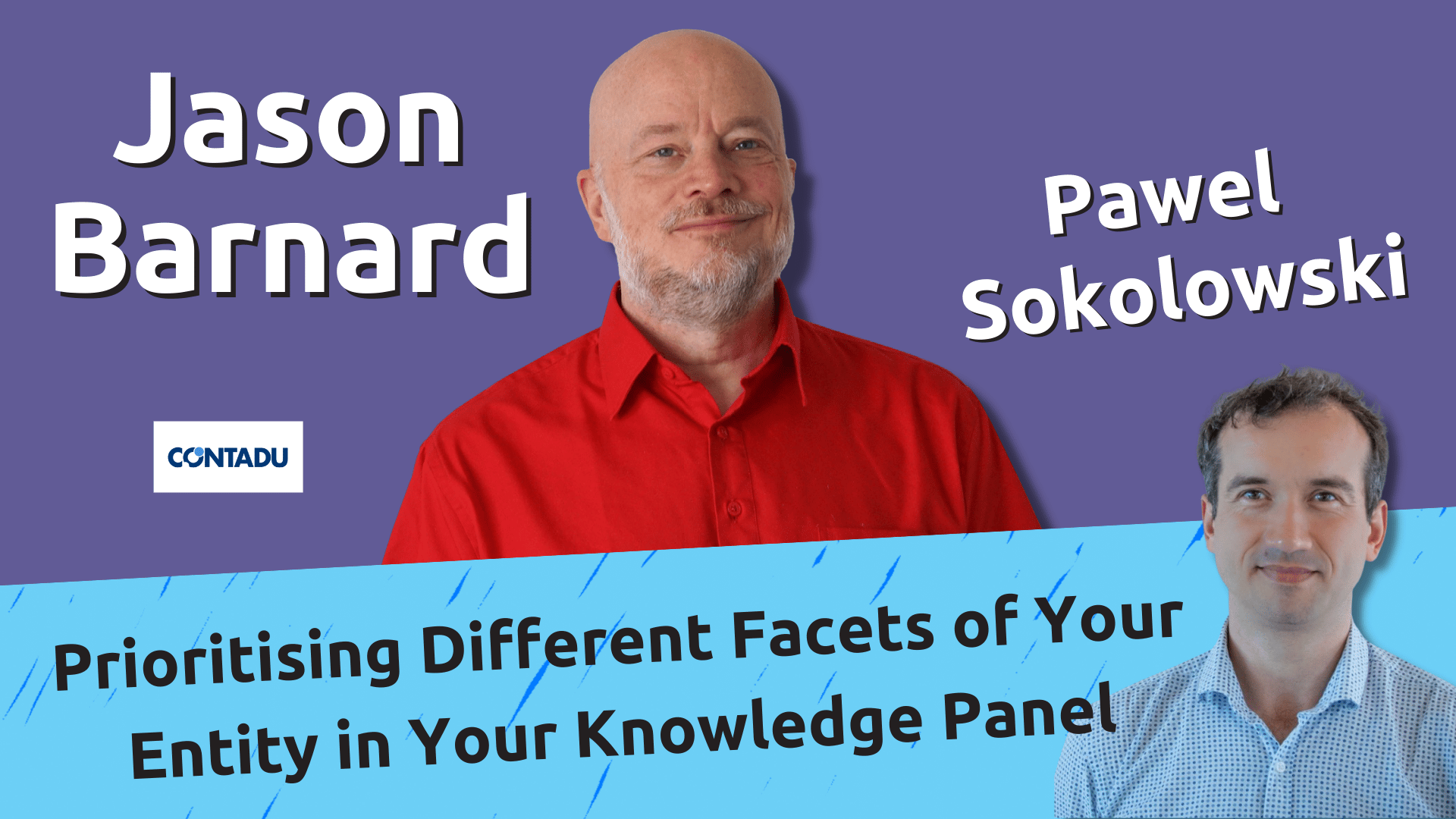 In this short video clip, Jason Barnard explains some of the problems people and businesses face with their Knowledge Panel when the entity are multifaceted. He also points out that ensuring the correct facet is the one that Google shows is a difficult task. For example, for many years Google has considered Jason as principally a musician, but now considers him to be an author. This is something he actively worked to change by educating Google. Watch to the end.
00:00 The problem with musician databases
00:55 Mulitfacetedness and filter pills
01:13 Google only picks one preference
Transcript from: Prioritising Different Facets of Your Entity in Your Knowledge Panel
Pawel Sokolowski : …From database and the musician were from different database. So, who you are right now in Google
Jason Barnard : Right now I'm an author and the problem I had all those years was the fact that the musician databases are so solidly ingrained in Google's brain. When I mentioned Musicbrainz… music brains has been around since the very beginning of the internet and Google was using it to educate itself about music. And it was using IMDB to educate itself about films. And Wikipedia for the general world…but something that it's understood for the last 20 years through MusicBrainz, a source it truly trusts which is human-curated is very difficult to re to replace. So the authorship was actually quite difficult to trigger because it was so confident in the musician and Andrea Volpini from Wordlift, talks a lot about multifacetedness. And I think we fail to realize that as human beings and as companies, we have a multifaceted nature and those filter pills that are showed are incredible insight into that. And Google will tend to choose just one title, oh, sorry, it doesn't tend to Google chooses just one title because it can't represent Jason Barnard, Author, Musician, Screenwriter but if you search for Jason Barnard professions, it can. So it takes one preference, and in this case, it's Author.
Pawel Sokolowski: and you think it just takes the fresh one?