How To Claim a Knowledge Panel in Google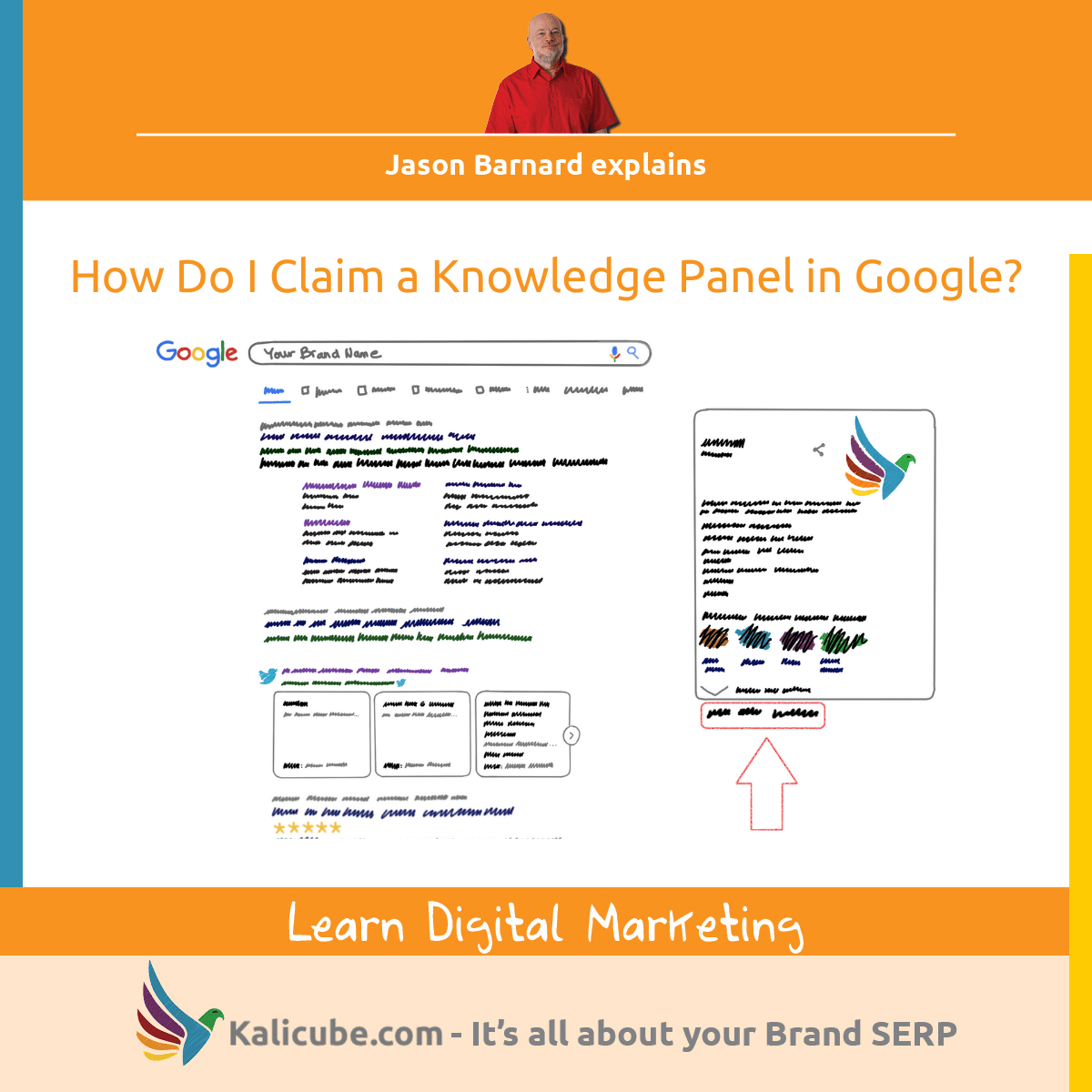 How Do I Claim a Knowledge Panel in Google?
Google offers the opportunity to claim a Knowledge Panel to the person or organisation that officially represents the entity shown in that Knowledge Panel. That means you can claim a Knowledge Panel if it is yours (person) or if you represent the company, person, film, music group etc.
To claim a Knowledge Panel, use the "Claim this Knowledge Panel" button underneath.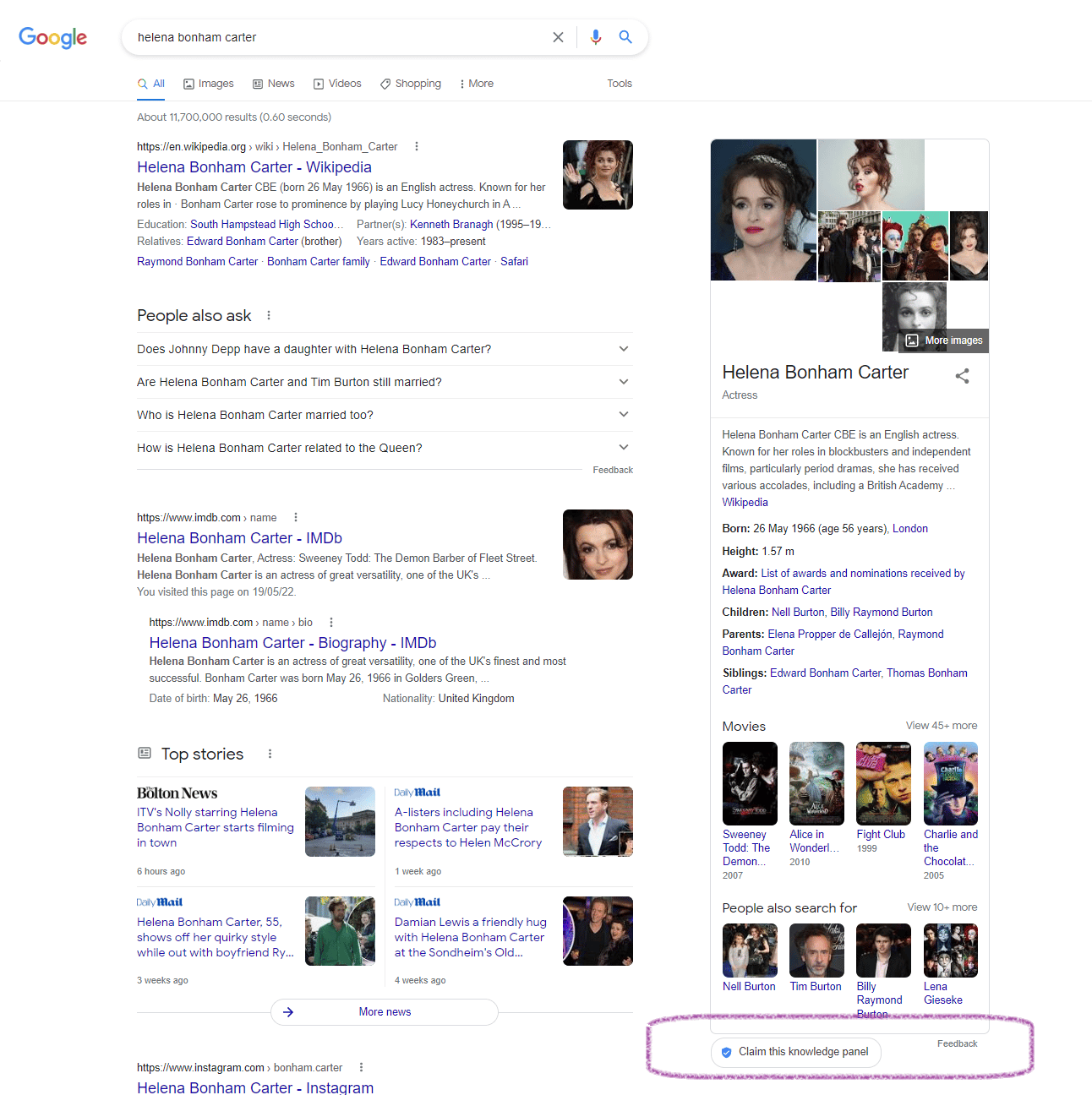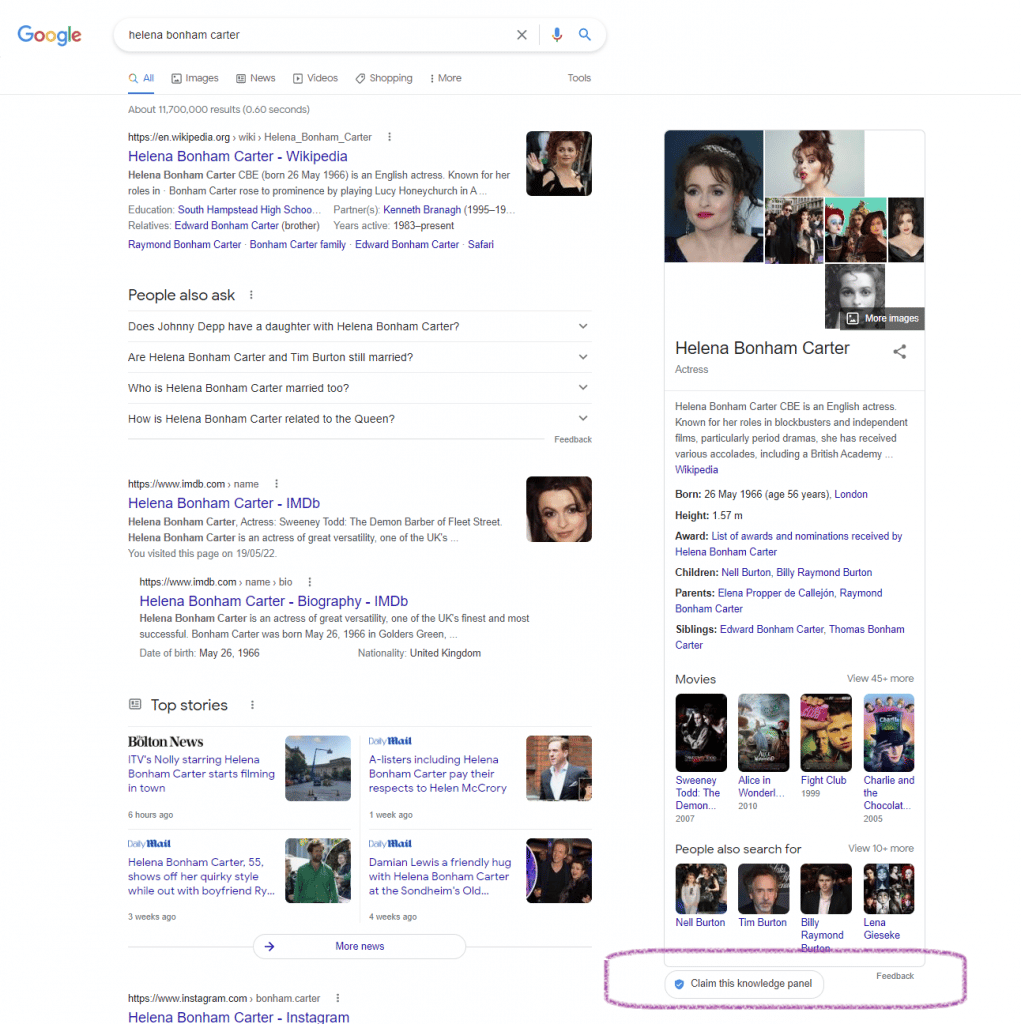 When you click the claim button, Google will ask you to get verified with your account, which is also used to manage your presence on Google.
When can I claim a Knowledge Panel
once you have either the name, subtitle and a description in it claim it using Google's form (complex manual process)
when you have social accounts showing in the Knowledge Panel (YT, FB and Twitter can trigger an option for automatic claiming)
When you have the Entity Home (the world icon at which point you can claim it with Search Console)
After clicking on "Claim this Knowledge Panel", on the verification page, you will be offered one or more of the three options above. You can claim it manually, through your Twitter, YouTube or Facebook account, or through your Google search console account (which is the most reliable way of claiming).
If Google cannot identify an authoritative social profile or website that links you to the entity you wish to claim, you will be asked to claim manually. That means you'll need to provide additional information so that Google can verify you. You will also be asked to submit a valid ID, a photo of you on your computer, and screenshots of your social accounts that you are logged into. The final verification step is done by a Google representative, who will then decide whether or not you can claim the Knowledge Panel.
Once you are verified to claim a Knowledge Panel, you can suggest changes and manage it properly to ensure the accuracy of information (which will support and improve your wider SEO efforts).
Here is Google's complete step by step guide to get verified as a representative of an entity on Google.
Why Sometimes You Can't Claim a Knowledge Panel
Sometimes you won't see the "Claim this Knowledge Panel" button at the bottom. In that case it's either already been claimed by someone or it's not a claimable Knowledge Panel. Knowledge Panels that describe things that nobody represents or owns such as "lemons" are not claimable. Also, some that *should* be claimable aren't, for example podcast Knowledge Panels.
Here is an example of a Knowledge Panel that cannot be claimed.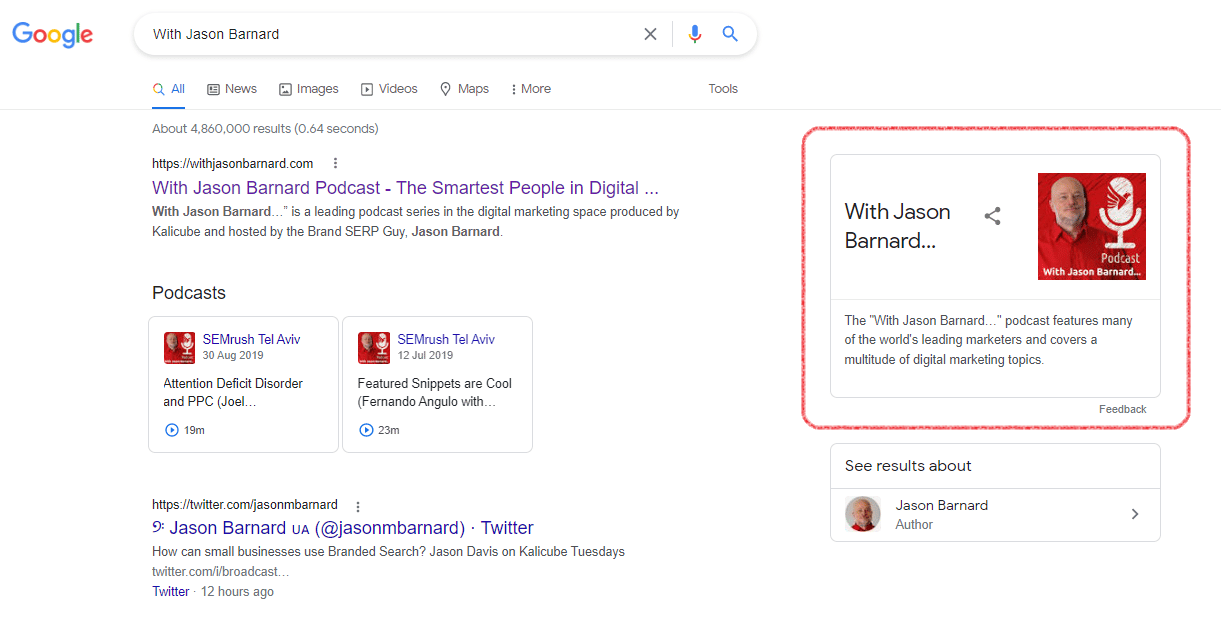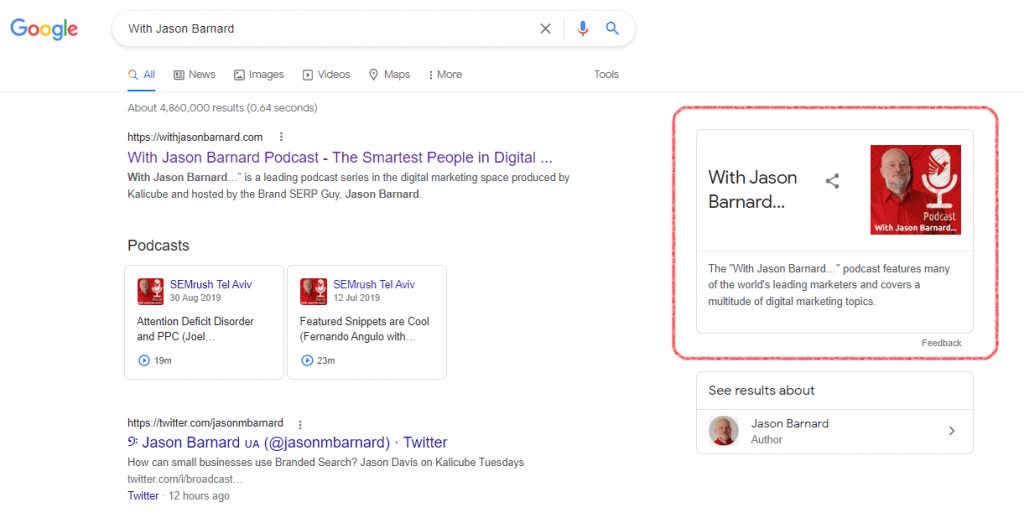 On the other hand, here is an example of a claimable Knowledge Panel.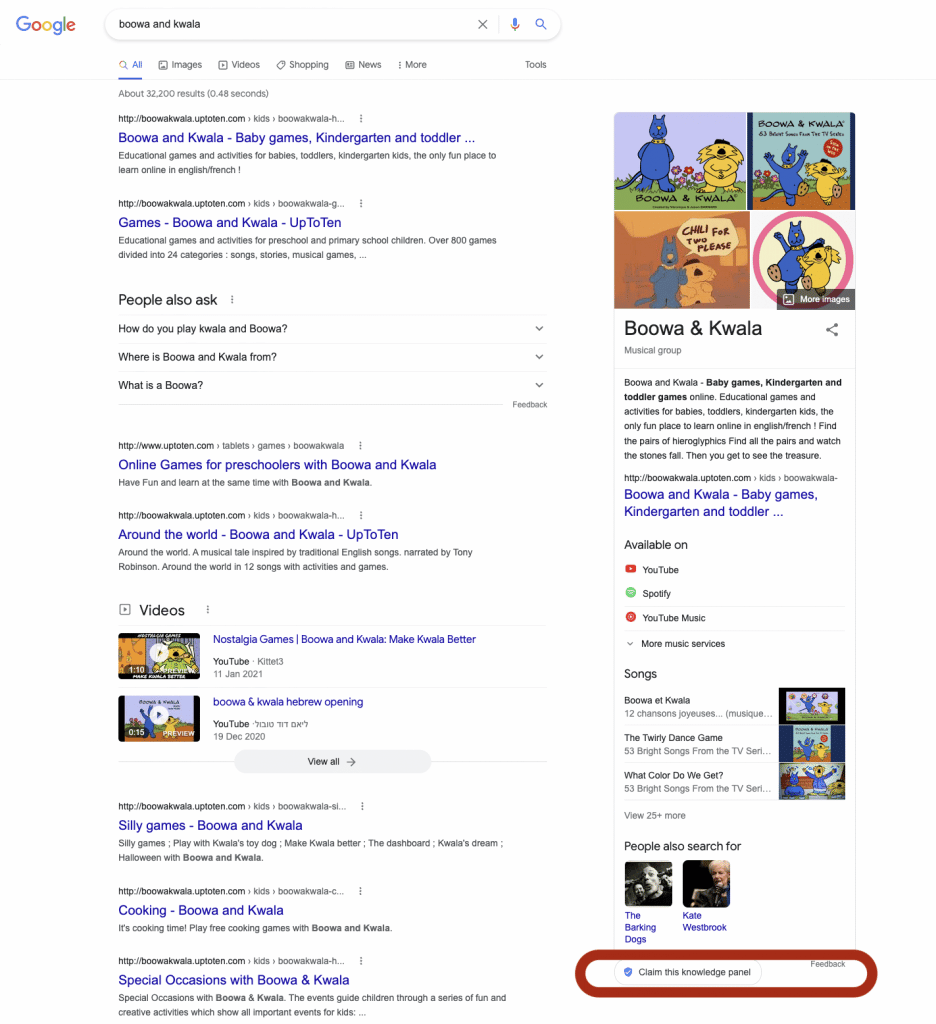 Should I Claim my Google Knowledge Panel?
Yes. When you have claimed the Knowledge Panel, Google recognises you as the official representative of the person or brand. That means nobody else can claim it. It also means that changes you suggest (use the feedback button underneath) are prioritised. This feedback is sent to a human being at Google to check and implement if they feel the changes are necessary and positive. Although anybody can suggest changes to information in a Knowledge Panel, when you have claimed yours, your request is bumped to the front of the queue.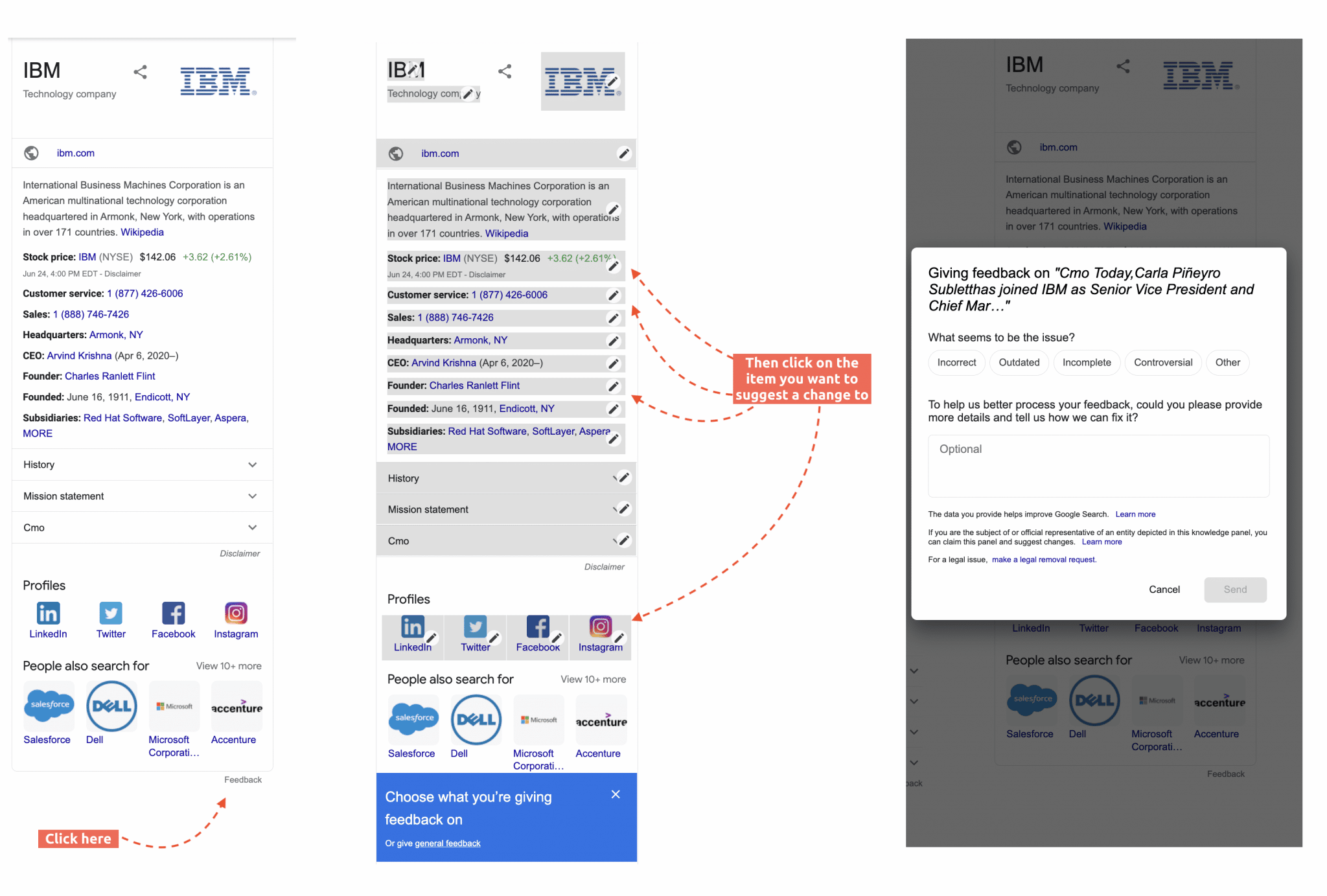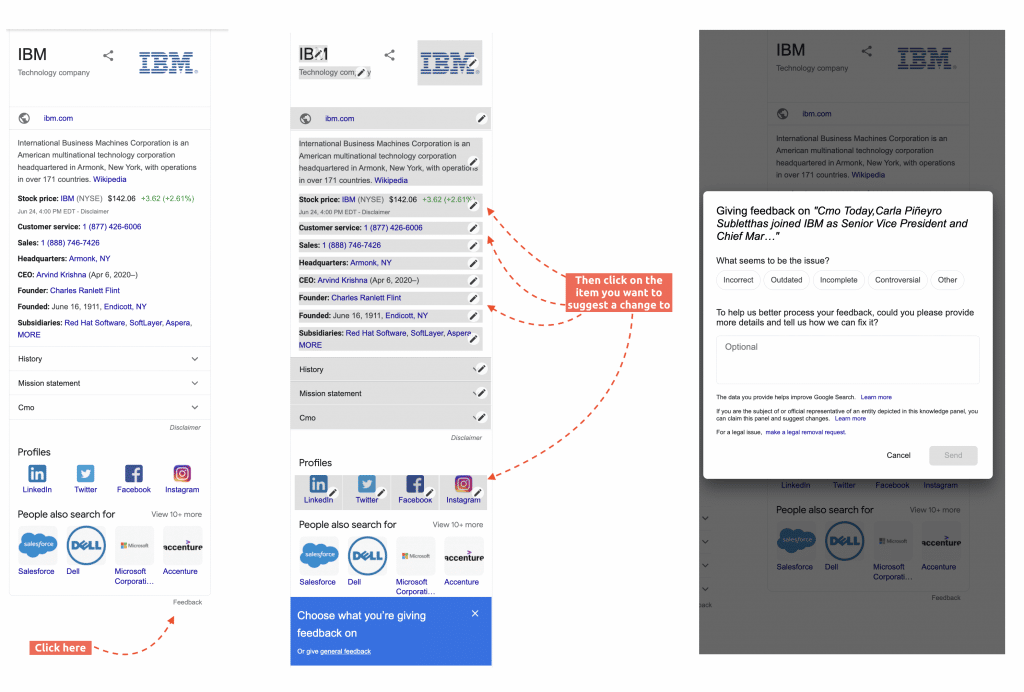 Final Thoughts…
Google provides Knowledge Panels to anybody that it can understand and gives anybody an opportunity to claim Knowledge Panels that are claimable… it's simple and Knowledge Panels are free!
Once you claim your Knowledge Panel, you can work to ensure that your Knowledge Panel helps your audience to understand you, your brand, and product/service in one simple information box on your Brand SERP (a search on your personal or brand name). If you need help with this process, at Kalicube we offer a package Knowledge Panel consultancy + SaaS deal to teach you all the strategies, tips and tricks.