How to Build a Robust Brand Identity Online When You Have a Common Name
Google is the primary information portal in the digital ecosystem. As its algorithms grow smarter, Google regularly updates Knowledge Panels to reflect its understanding of relationships between people and businesses and to meet the ever-changing nature of user intent.
A Google Knowledge Panel is a search results feature that provides a concise summary of information about an entity: brand, person, company or thing, using information Google has stored in its Knowledge Graph.
A Knowledge Panel is Google's understanding of the facts about your entity.
Pro Tip: As Google's algorithms evolve, it will understand more people and add more Knowledge Panels for them in the search results. This is a problem if the person or brand has the same name as you. Future-proofing your name with rebrand now is vital.
Knowledge Panel for a Person With a Common or Ambiguous Name
If you have a popular or ambiguous name Google can not be sure whether to favour the generic or brand-specific use of the name. This can make it more difficult for the brand to dominate its own SERP (Search Engine Results Page).
It is difficult for Google to distinguish between multiple entities with the same name. It makes it harder for an individual or company to maintain control over their digital footprint, and the brand's identity and presence can be diluted.
Take Jason Barnard, who has developed a strong online presence over the past 12 years. It is reflected in his robust Google Knowledge Panel. But as the Internet's digital ecosystem evolves, Google will likely add more Knowledge Panels for everyone, including those with the same name as "Jason Barnard."
There are three people named "Jason Barnard": an American field hockey player, a South African football player, and a professor who lives in San Francisco. When a user searches within San Francisco, the professor's Knowledge Panel may be considered more relevant and therefore Google will likely display his Knowledge Panel.
These individuals may be more geographically relevant to online users in their local area. So careful rebranding may be necessary if you want to dominate the search engine results for your name or brand.
Why a name rebrand can help with your Knowledge Panel and Brand SERP
Case Study: Re-branding of "Jason Barnard"
From "Jason Barnard" to "Jason M Barnard" to "Jason Martin Barnard"
Jason Barnard has been working on his name rebranding. You can see Google return Knowledge Panels if a user searches for "Jason M Barnard" and "Jason Martin Barnard".
Jason M Barnard
Google shows the man in the red shirt, and the "Catacatou" video: an animated film he made years ago. This video features prominently in the SERP (especially in the Knowledge Panel Cards) and adds a distinctive element to his online presence and sets him apart from others with the same name.
Since he uses the name "Jason M Barnard" in his Instagram profile, his Instagram account is more popular on the left rail than on his website. This shows that he is branding effectively on social media platforms and that it makes sense to use the same name on all platforms.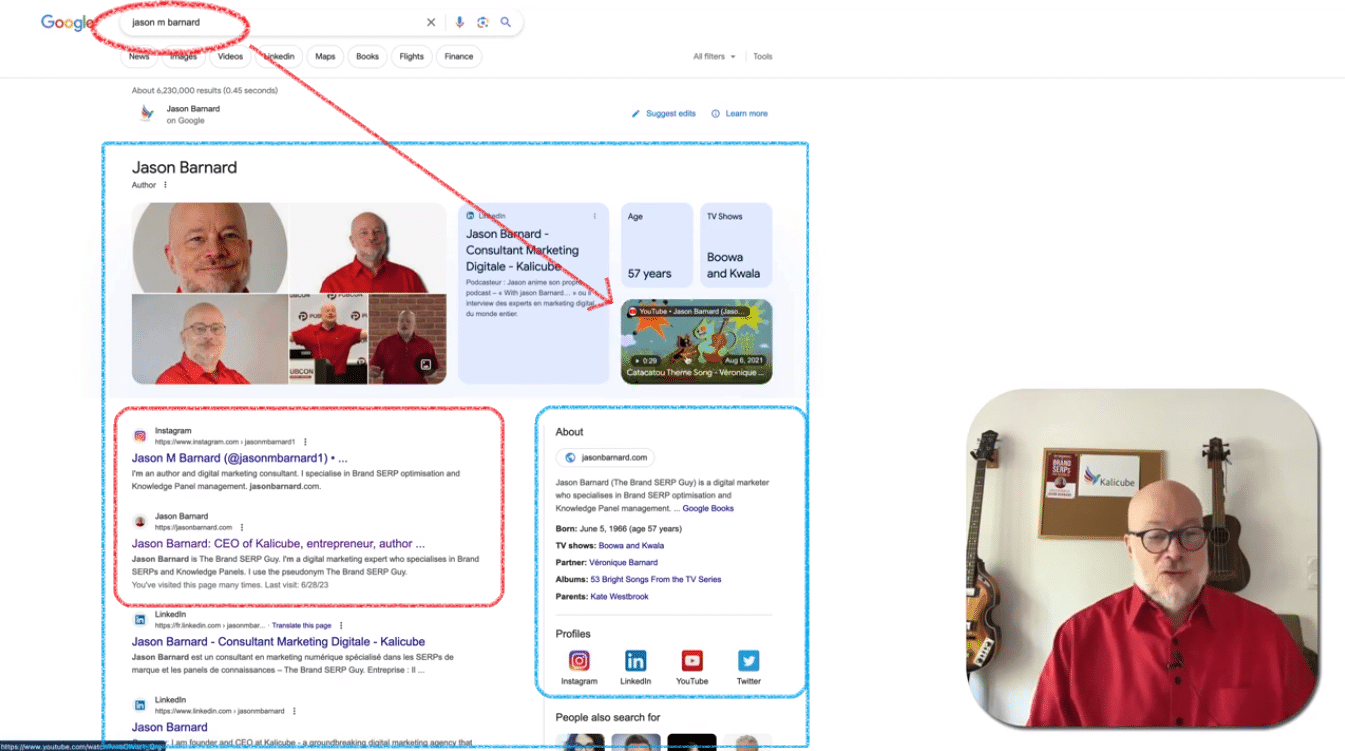 Jason Barnard
The search result for "Jason Barnard" still shows the same man in a red shirt and the same Knowledge Panel as before, but now it also includes Rich Sitelinks to his website in the left rail.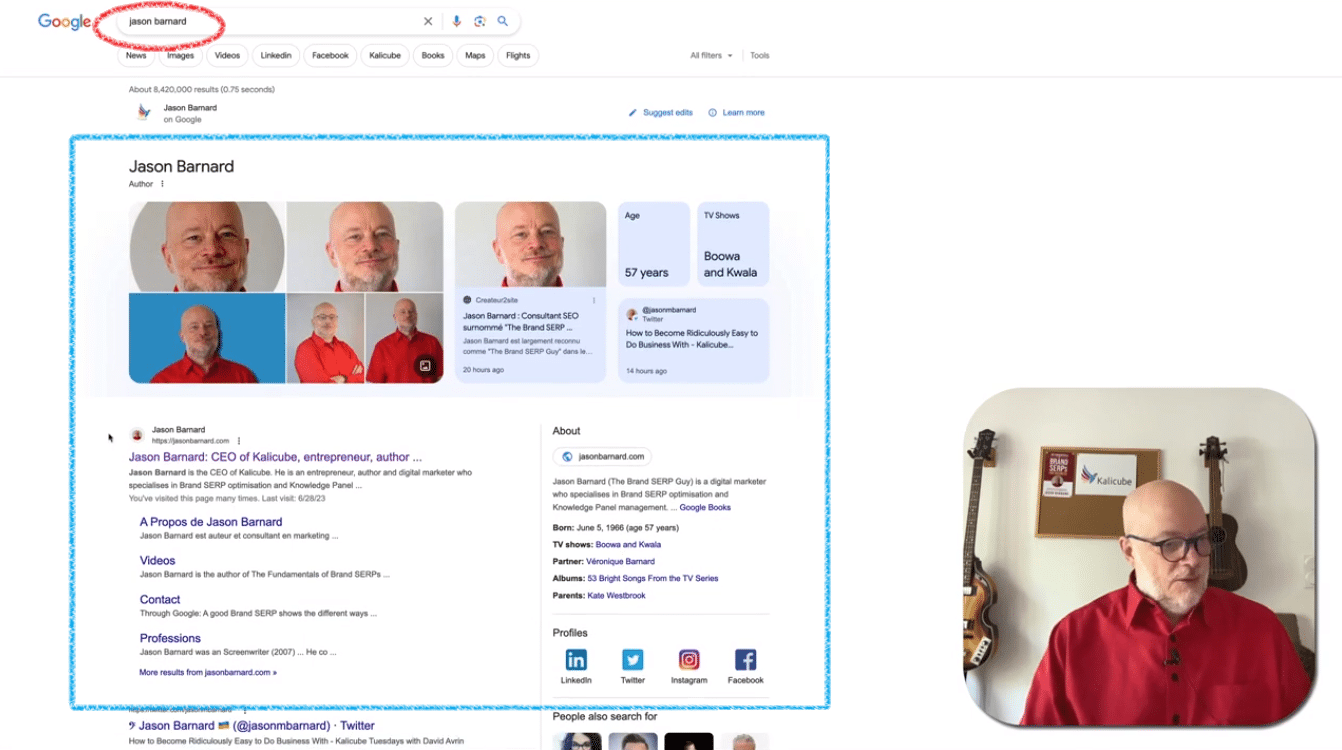 Jason Martin Barnard
A Google search for "Jason Martin Barnard" produces a Knowledge Panel showing Jason is an author and is wearing a red shirt.
The information in this Knowledge Panel is essentially identical to that in the Knowledge Panel for Jason Barnard. It says a lot about Jason's ability to control how he presents himself online by using the Kalicube Pro platform to create a Knowledge Panel for "Jason Martin Barnard." It allows him to reposition himself and choose a name with less competition.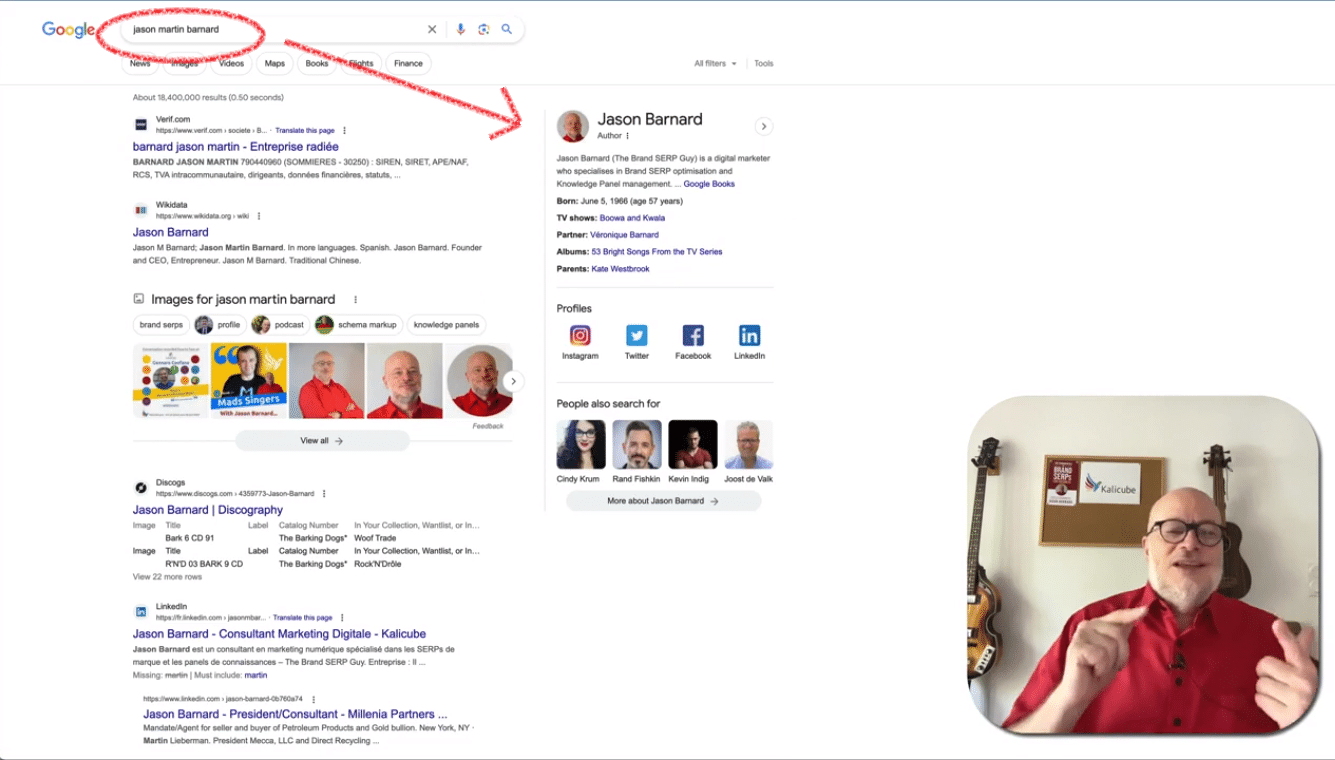 Name Rebranding Results
Jason Barnard has done an excellent job of building a strong digital identity.
His Knowledge Panel is comprehensive, providing detailed insight into his professional life and serving as a powerful tool to control and manage his online reputation and visibility.
This suggests that Jason Barnard can transform the way he presents himself online. By choosing to be known as either Jason Barnard, Jason M Barnard, or Jason Martin Barnard, he can choose the name with the least competition and give himself the best chance of showing in the search results in as many locations as possible.
Once he decides to announce the rebrand, all he has to do is convince his audience to look for him and recognize him as Jason Martin Barnard. His audience must get used to his new branding as "Jason Martin Barnard." This will require intentional communication and consistency across all touchpoints. But given his proven expertise in digital branding, this effort is doable.
Re-branding of "Olga Zarzeczna"
"Olga Zarr" is a Kalicube client who successfully changed her brand name. It took her about six months to make the change, and today "Olga Zarr" is the name everyone knows her by. She decided to change her name because "Olga Zarzeczna," her real name, was difficult for people to pronounce and remember. Olga Zarr has expanded her online presence and, among other things, triggered and enriched a Knowledge Panel, which has helped her gain notability.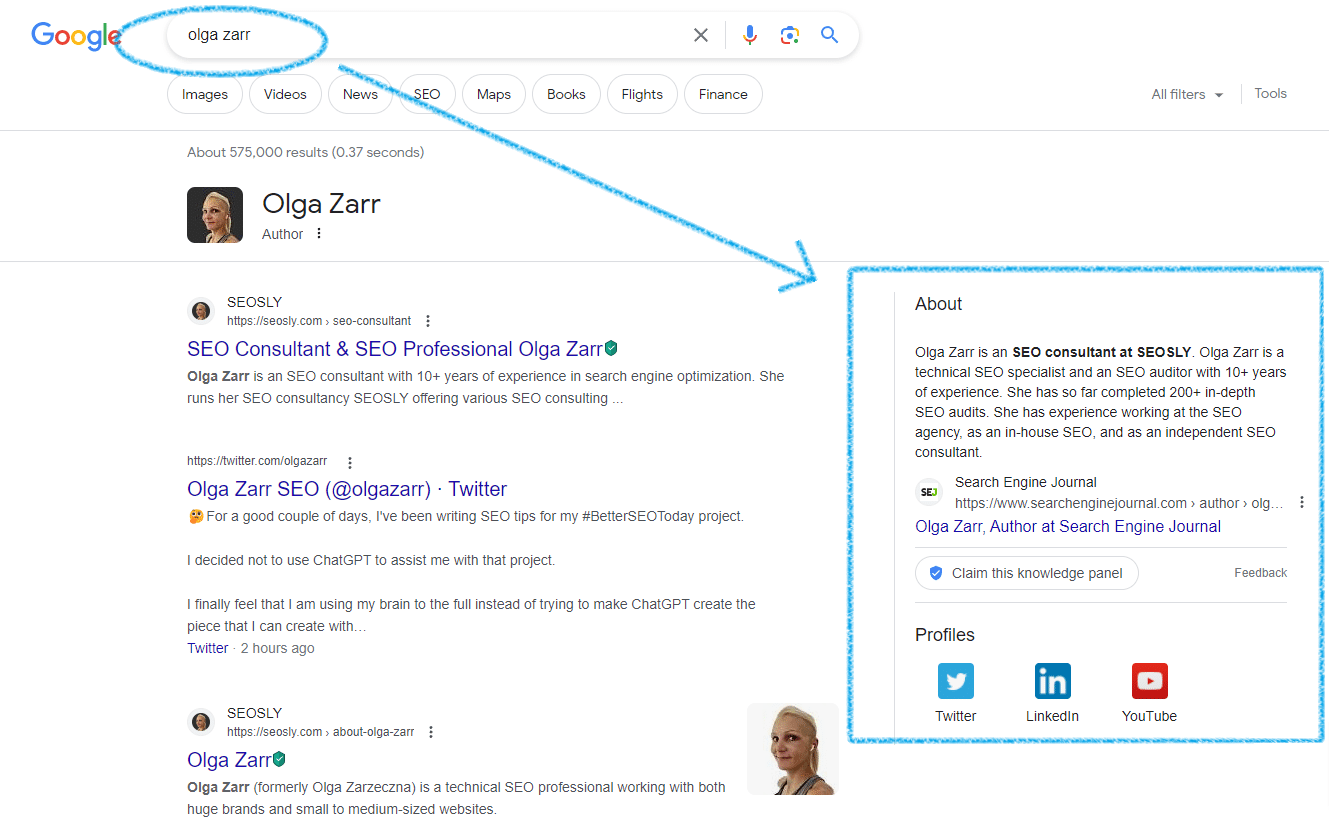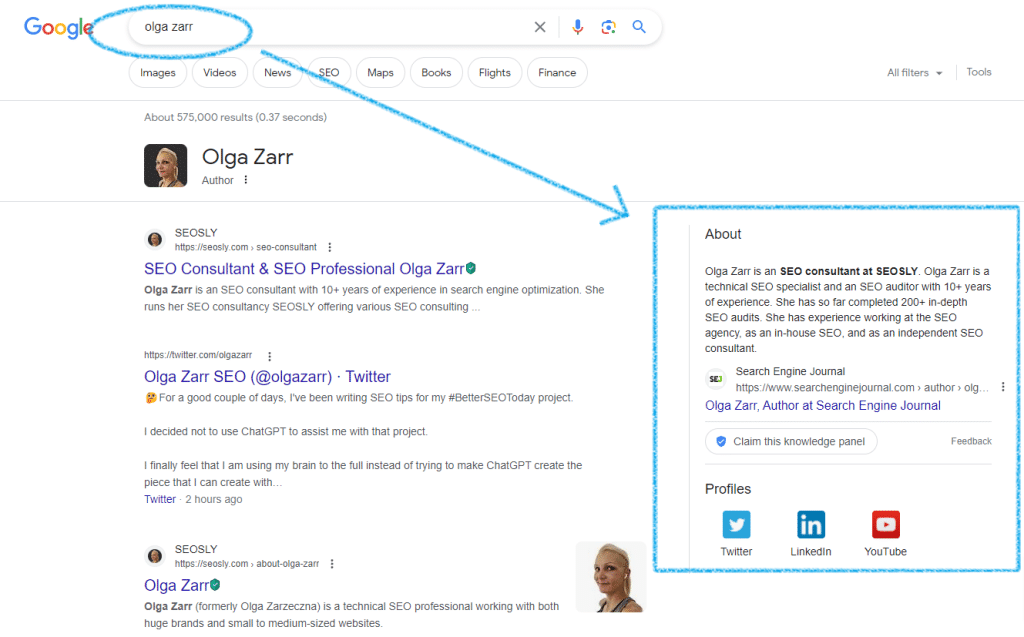 In this example, the search result for "Olga Zarzeczna" does not generate a Knowledge Panel.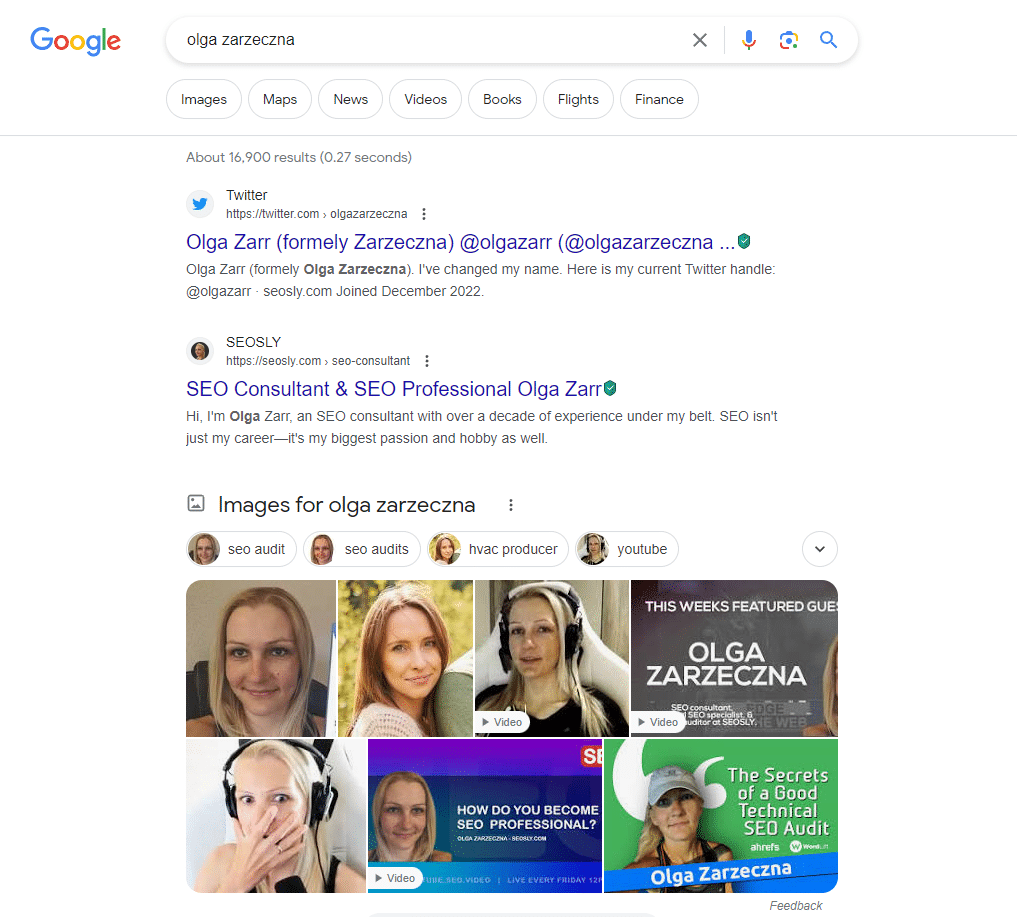 Re-branding of "Mark Preston"
"Mark A. Preston" started a rebranding process with Kalicube that was also successful within six months. 
He recognised the importance of reducing ambiguity and improving the visibility of his personal brand on the SERPs. He adopted the name "Mark Preston". This change allowed him to develop a more distinct online identity and demonstrate his control over the SERP for his brand.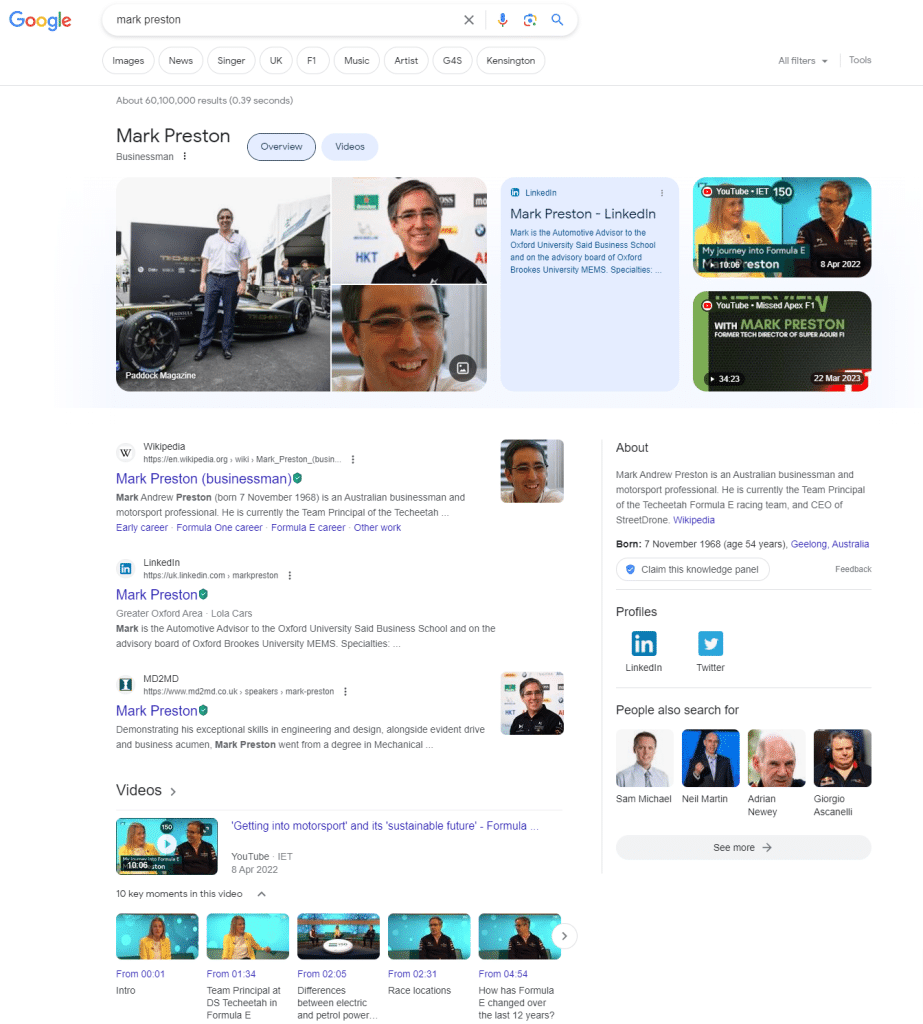 Here is the SERP result for the search query "Mark A Preston."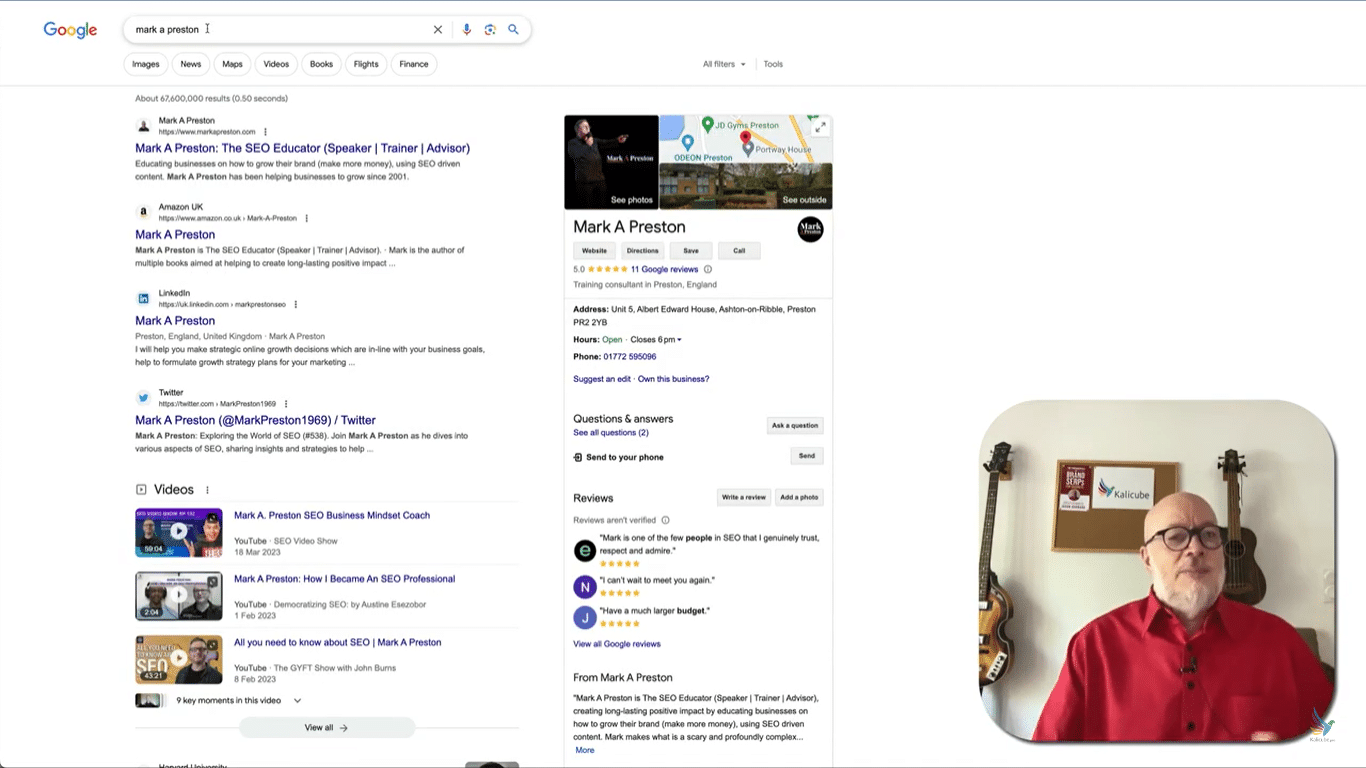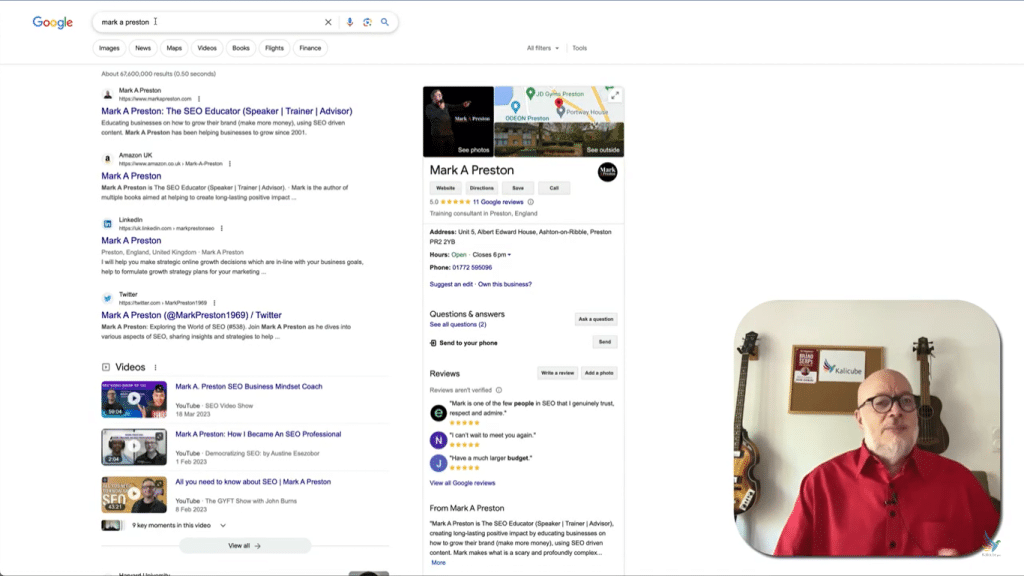 Re-branding a company
From Kalicube SAS to Kalicube
Both "Kalicube" and "Kalicube SAS" lead to a strikingly similar Knowledge Panel, although it is officially called "Kalicube SAS," which is French for "Limited." It is interesting to see how many photos are associated with Kalicube, although only one logo is displayed.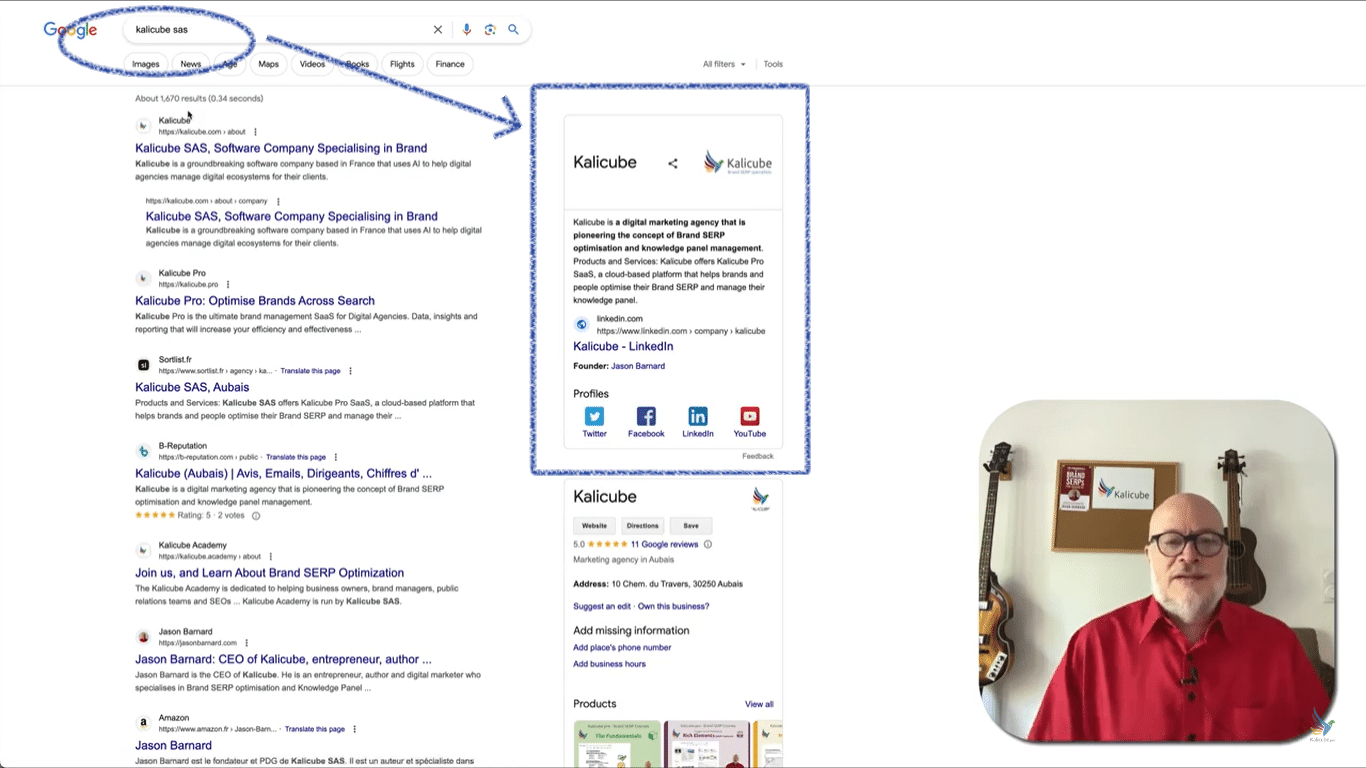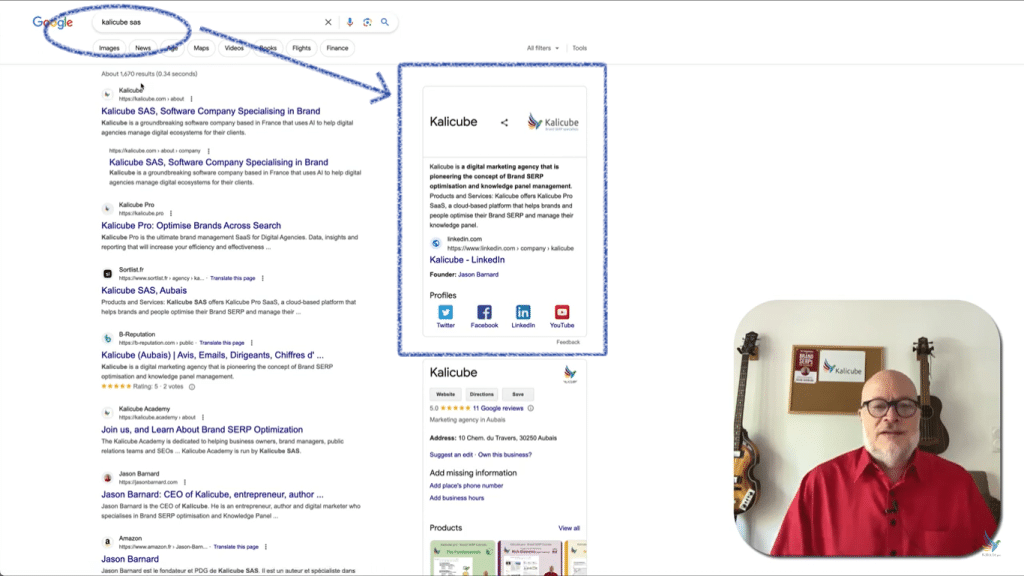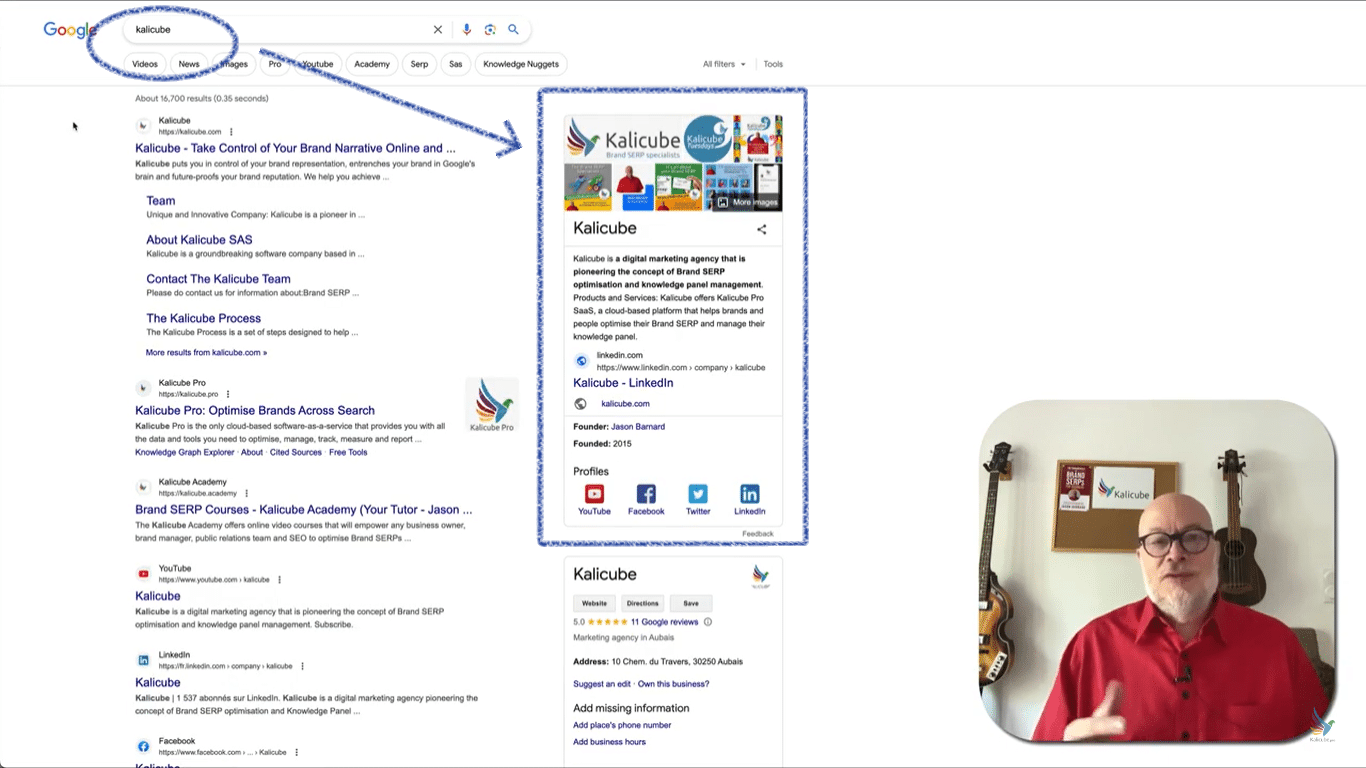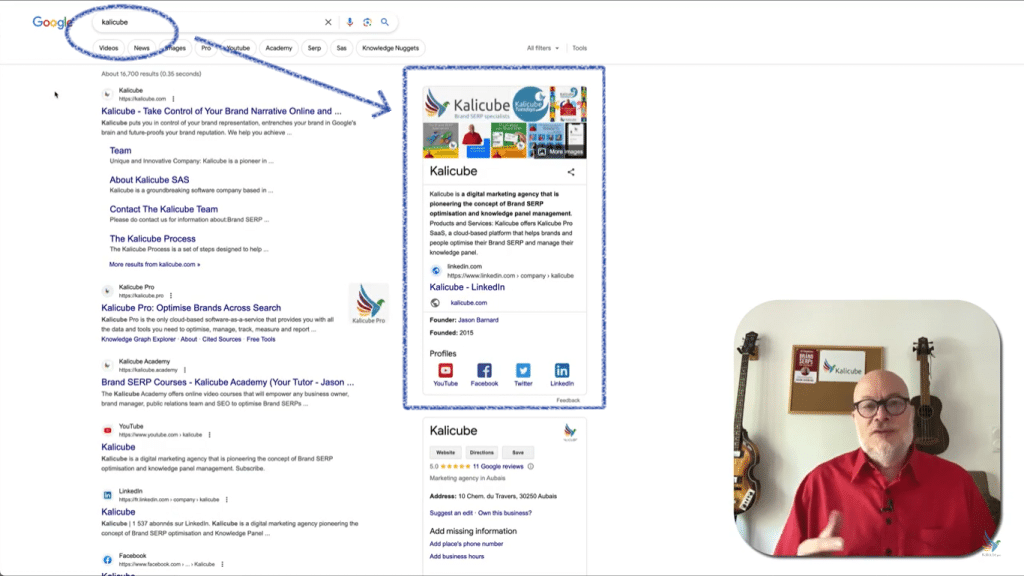 This success demonstrates the effectiveness of branding and optimization efforts. Users searching for "Kalicube" or "Kalicube SAS" will encounter the same Knowledge Panel because the company name is presented consistently online. The company's online presence is strengthened and its brand image is reinforced through the Kalicube Process strategy.
Why do entities need to rebrand with a name change soon?
A key component to building a strong online presence is dominating the SERPs for your personal brand and activating your Knowledge Panel. As mentioned earlier, developing and maintaining your online reputation is likely to become much more important in the future, especially for regular entities (persons, companies, podcasts, etc.) and not just celebrities.
Rebranding for disambiguation purposes will also become increasingly important as the digital world becomes more crowded. It's a way to stand out from others who share your name and ensure your audience learns accurate and relevant facts about you. That means your audience sees what they want, not someone else's.
Contributor: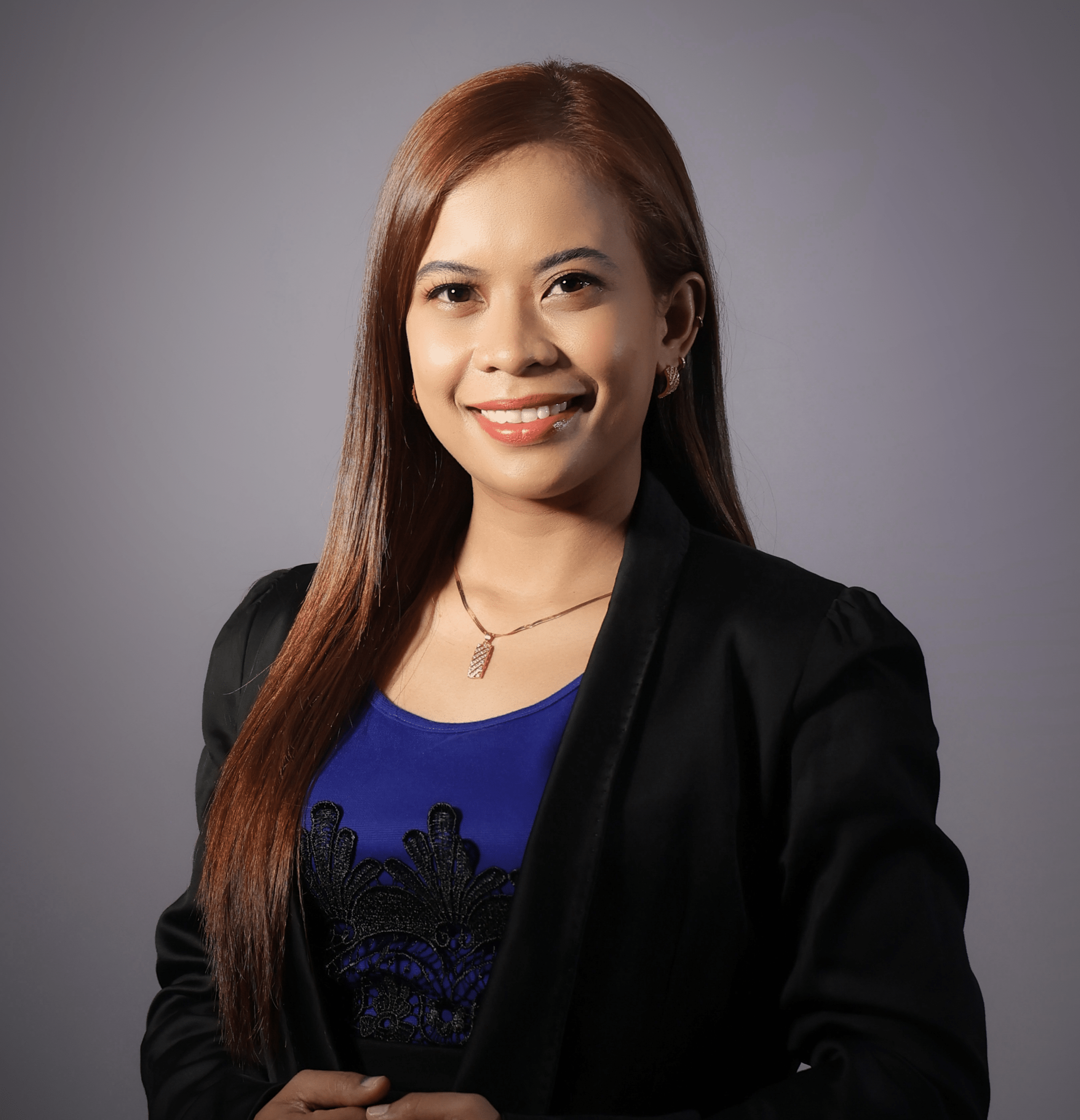 Jean Marie
Website Content Manager. Joined Kalicube in February 2022
LinkedIn: www.linkedin.com/in/jeanmarielaurente
Email: [email protected]