Does Google Use Information from the Knowledge Graph in its Search Generative Experience Results?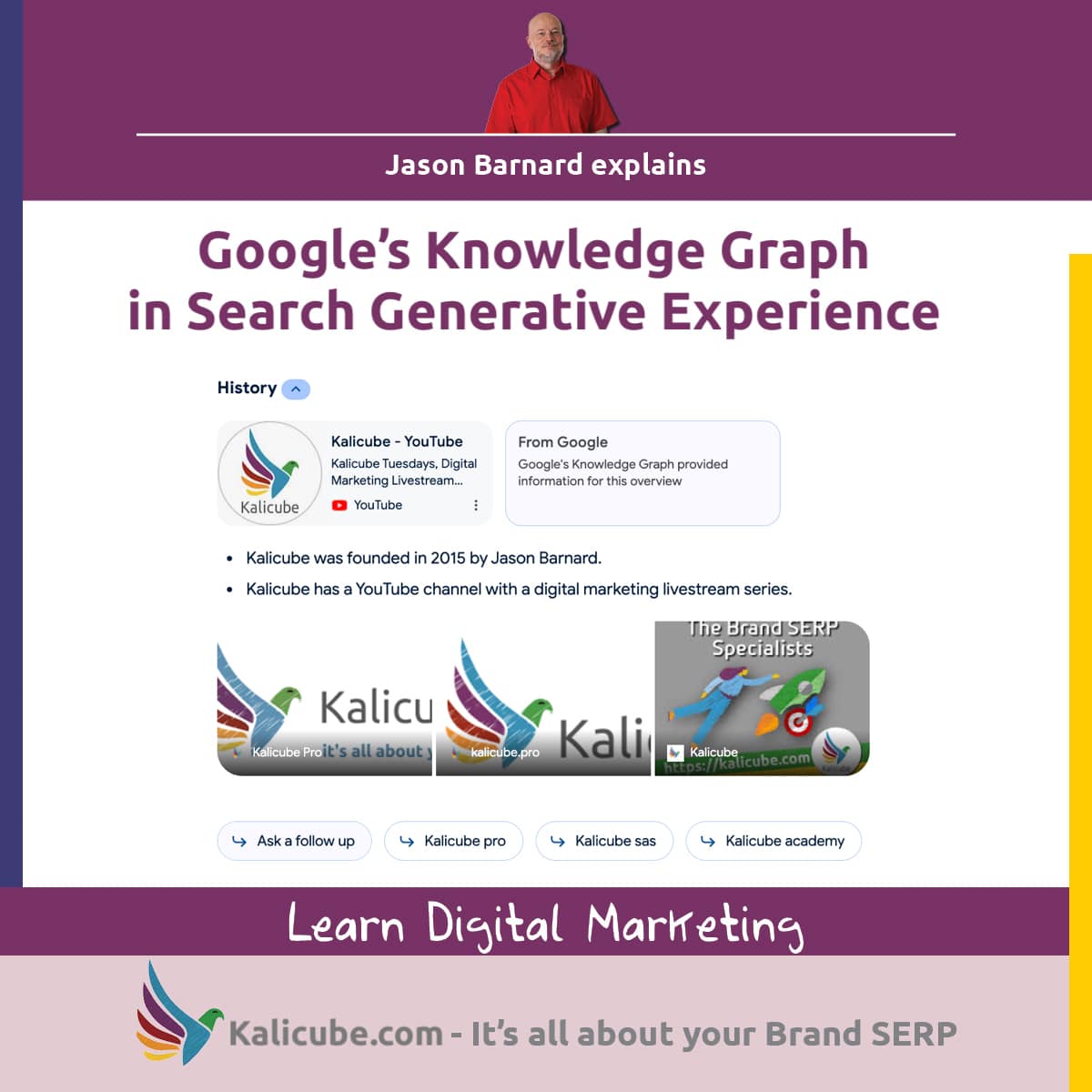 Yes, Google uses information from the Knowledge Graph in its Search Generative Experience Results.
Google's Knowledge Graph provides information for Search Generative Experience results. Google displays a small card titled "From Google: Google's Knowledge Graph provided information for this overview." An example is shown below.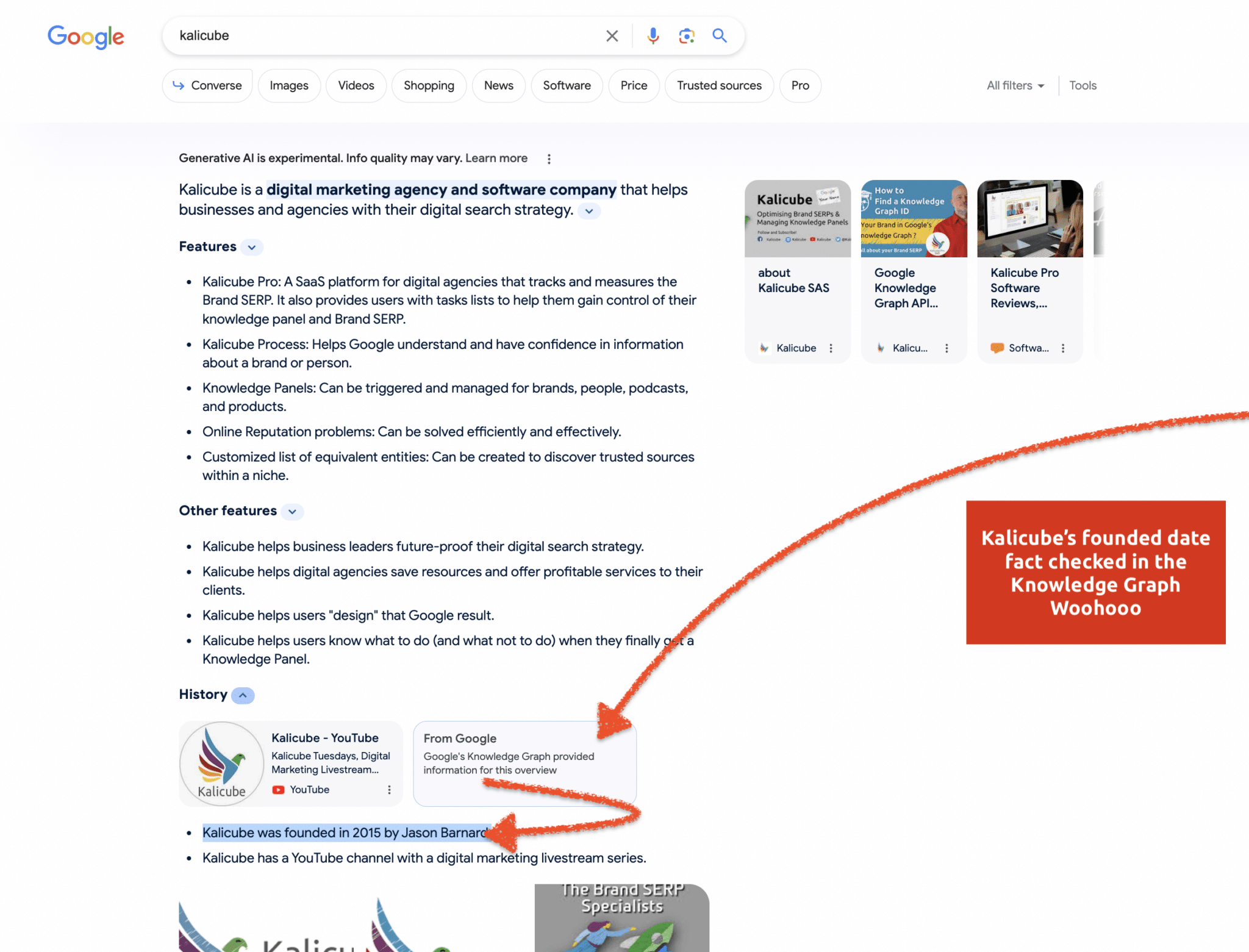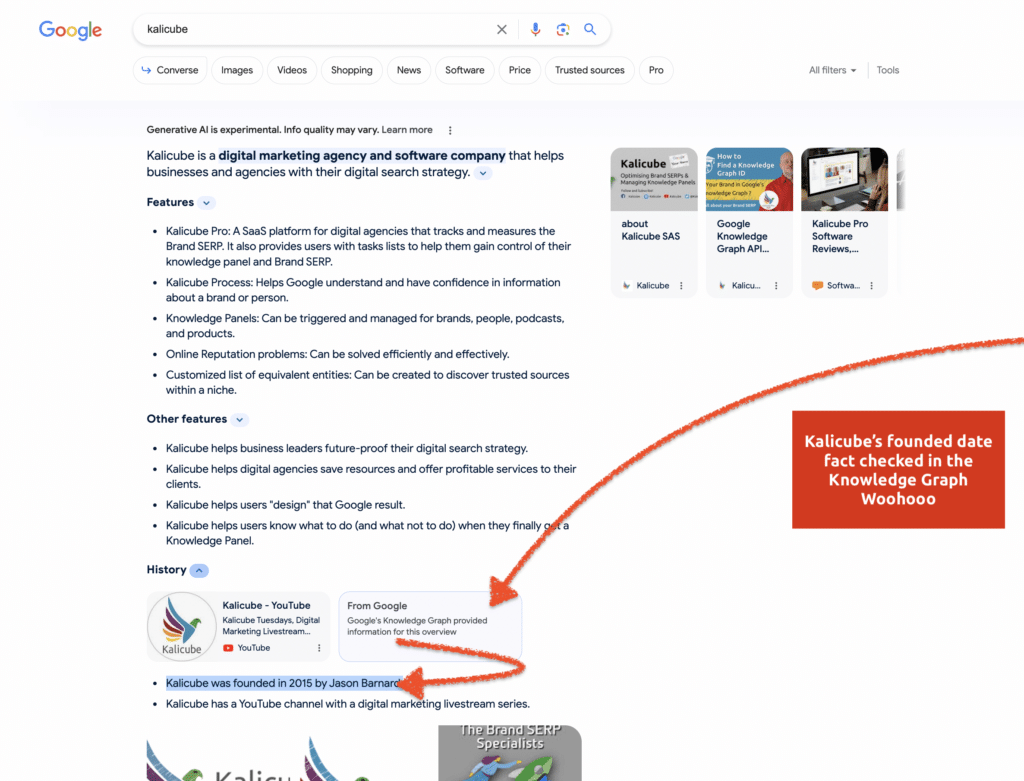 Manual research by the Kalicube Team indicate that, as at October 2023, the facts provided by the Knowledge Graph are limited to birth place for Person Entities and date and founded date and place for Corporation Entities.
Watch this video: How Does Google Use Its Knowledge Graph to Improve the Search Generative Experience Results
In this short video clip, Jason Barnard, The Brand SERP Guy and CEO and Founder of Kalicube, reveals how Google leverages its Knowledge Graph to improve the Search Generative Experience result. Jason also discusses the necessity of being a part of the Knowledge Graph for any SEO strategy and its usefulness in today's digital landscape. Watch the video right to the end >>
Kalicube specializes in entity management and future-proof digital marketing for people and businesses. Google rewards people and businesses it knows, likes, and trusts with a place in the Knowledge Graph, a Knowledge Panel, and priority in the generative and traditional search results.
Contact us today for a short consultation about how Kalicube helps people and businesses earn trust with Google and dominate the competition.
Read more about the Kalicube Process here >>
Read more about what the Kalicube Process can deliver for your business >>