Why Google Search Can Be Considered a Freemium Business Model by Gennaro Cuofano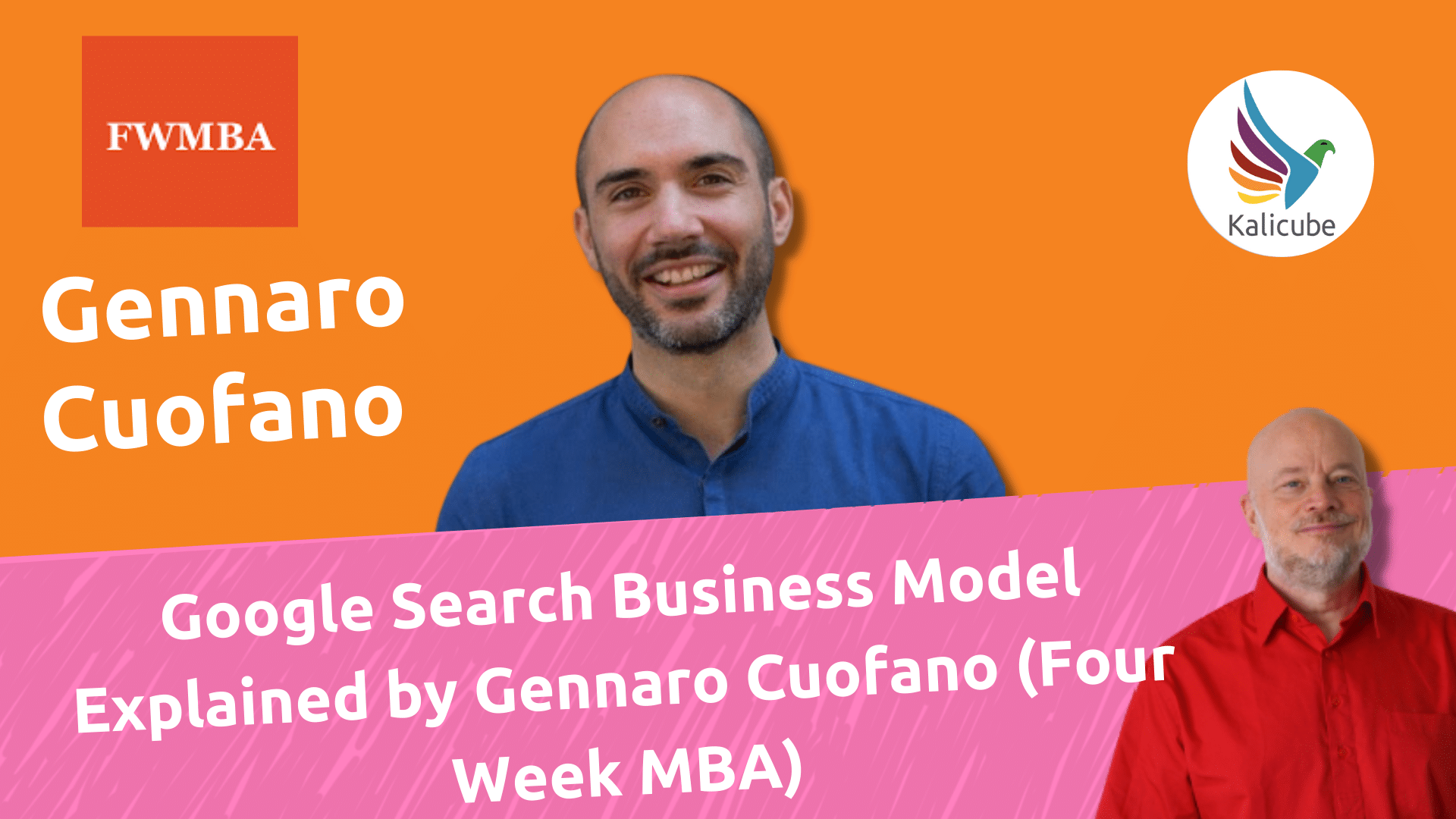 Gennaro Cuofano is a digital entrepreneur who specializes in growing online businesses. In this video interview with Jason Barnard, he explains why he sees Google Search as a freemium business model.
00:00 Introducing, Gennaro Cuofano
00:03 What is "freemium"?
00:39 Is YouTube freemium?
Transcript
You mean because it's the only business word I know. Freemium in my mind, is a little bit more linear: more symmetric or symmetrical. I'm not sure how to say it. But usually the way I think of freemium, it's where, in most cases, the user is also the customer. So a classic example that I have in mind is Netflix. And again, it's not freemium. It's more linear, it's more symmetrical. So it's better compared to the other model. But with freemium, the user is the customer. There's a free service and then you are actually prompted to pay a subscription… but it's the same service.

In fact, like YouTube is sort of a freemium. You are prompted to subscribe to the platform and so in that case, you're not going to see the advertising. On Google, it's more asymmetric. Asymmetric, because again, the user is different from the customer. So in most cases, the user is getting subsidized by the marketers and by the businesses that are bidding on that platform. So in that sense the user is different from the customer. It's asymmetric in terms of data. So as a user to you'll give data to Google. You get free service from Google, but the way Google can handle that data is much more powerful compared to you as a user. So you get the free service, you get free search, you get free videos, but at the end, on the other side, the engineering team of Google can handle that data in a way that can be more powerful because they can actually use it to sell advertising. They can use it to improve the services. They can use it to actually create new products. They can use it in many other ways. So there is a similar thing in terms of data, because again, the user is much less powerful compared to the company on the other side that has the power to handle that data in many ways. The user gets a service and it can use it more linearly. So free search, free video and stuff like that.