Does Brand Name Search Volume Affect SEO? Case Study from Rise at Seven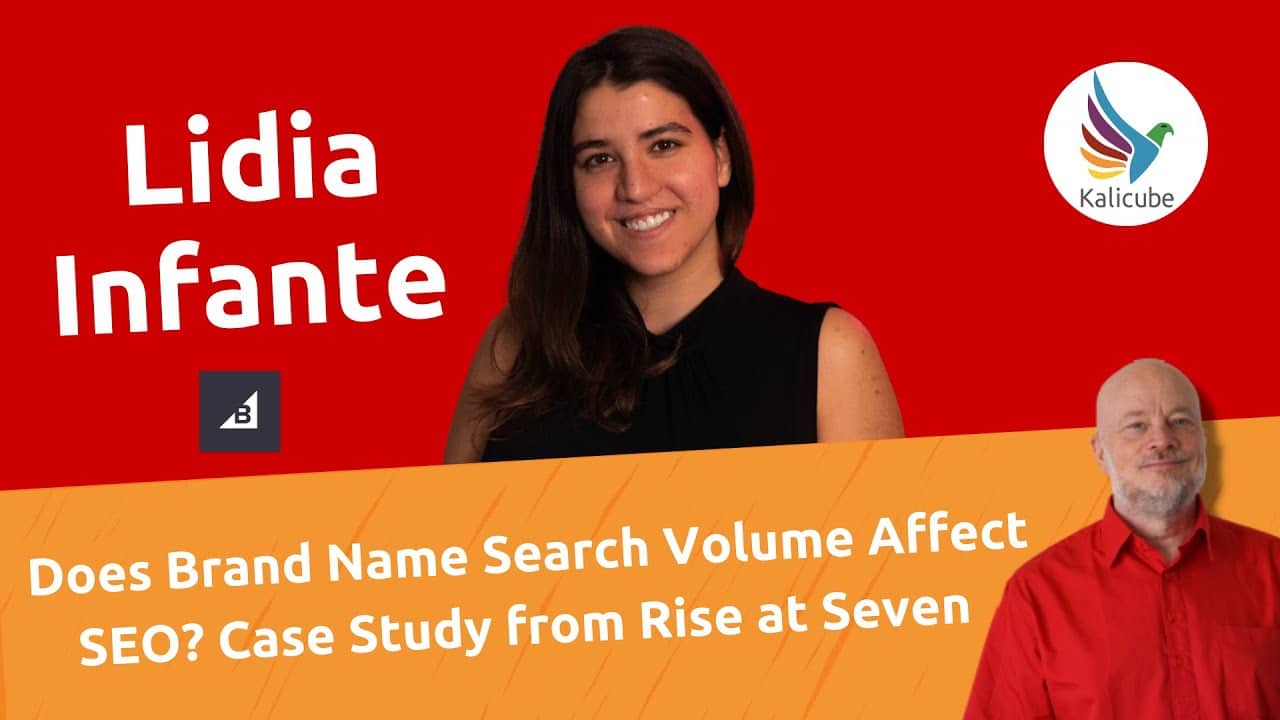 In this clip, Jason Barnard and Lidia Infante talk about how Brand Search volume affects Google's ranking algorithm. Lidia shares an example – a case study at Rise at Seven on Missguided, a clothing retailer. She ends by giving some great examples of how to increase branded search volume: you can also use offline advertising, digital PR campaigns, social media, TV and also super bidding on PPC.
00:00 Brand search volume in Google's algorithm
00:22 Demand generation campaigns
01:15 Gap analysis perspective
01:30 Offline and digital advertising campaigns
Transcript from: Does Brand Name Search Volume Affect SEO? Case Study from Rise at Seven
That was phenomenally interesting. I'm absolutely convinced that Brand Search volume drives at least partially Google's ranking algorithm, (at least in this particular perspective). So go for Brand Search volume, get people searching your name.
Exactly! And demand generation campaigns. Just talk to your demand generation people, because you can create beautiful things together. Back at Rise at Seven, we did some work for Missguided, which is another of the case studies that Steven (Kenwright) showed during Brighton SEO. There was a special type of top kind of thing that I cannot wear and only Missguided had it. They had some extra stock, I believe. They did a campaign with influencers that got people searching for the top that only Missguided had at that time…
It ended up ranking really high for that product whether or not you search for the brand. And that was sustained even when Zara jumped in the game or all the other big, fast fashion retailers jumped in the game. And that was really cool!
So from a gap analysis perspective, which is what we're supposed to be talking about, you look at the Brand Search volume for your competitors, and then you think, "If they've got double what I've got, I need to start building up these techniques and these strategies to get people searching my brand name."
Yeah, exactly. You can do that with offline advertising. You can do that, performing digital campaigns, digital PR-oriented campaigns, TV. There's a million different ways. Give it a push on social media or improve your brand awareness by super bidding on PPC doing something clever on PPC, with side note: massive tangent.