12 Benefits of a Google Knowledge Panel For Your Company
Why does my company needs to have a Knowledge Panel?
Your company needs a Knowledge Panel because it dominates the most valuable real estate on the search results. It's the first thing potential customers see when they Google your name. A Knowledge Panel demonstrates you are the leader in your niche, pushes your competition further down the results page, increases your company's presence and audience reach, and entrenches your company in the training data for generative AI results. 
A Knowledge Panel empowers companies to showcase their products, values, and reviews. It allows visitors to do business with them directly in the Knowledge Panel — even if the company's website doesn't rank in position 1.
Potential customers Google your company before they do business with you. A Knowledge Panel is essential because it is an endorsement from Google. Google has awarded your company with dedicated real estate on the results page because it is confident in its understanding of your company.
A Knowledge Panel makes the competition envious. Especially when they don't have a Knowledge Panel for their company or if yours is bigger..
A company doesn't need to be famous to get a Knowledge Panel. Anyone can get a Knowledge Panel by providing Google with the information the Google algorithms need.
What is a Google Knowledge Panel?
A Google Knowledge Panel is a search result feature that concisely summarizes information about an Entity, such as a company, person, or brand. Brands with Knowledge Panels control the real estate on the search engine results page for brand search. A Knowledge Panel is not the same as a Google Business Profile.  Google doesn't automatically give a Knowledge Panel to everyone, but everyone can have a Knowledge Panel if they work for it. A company can't buy a Knowledge Panel, it must be awarded by Google.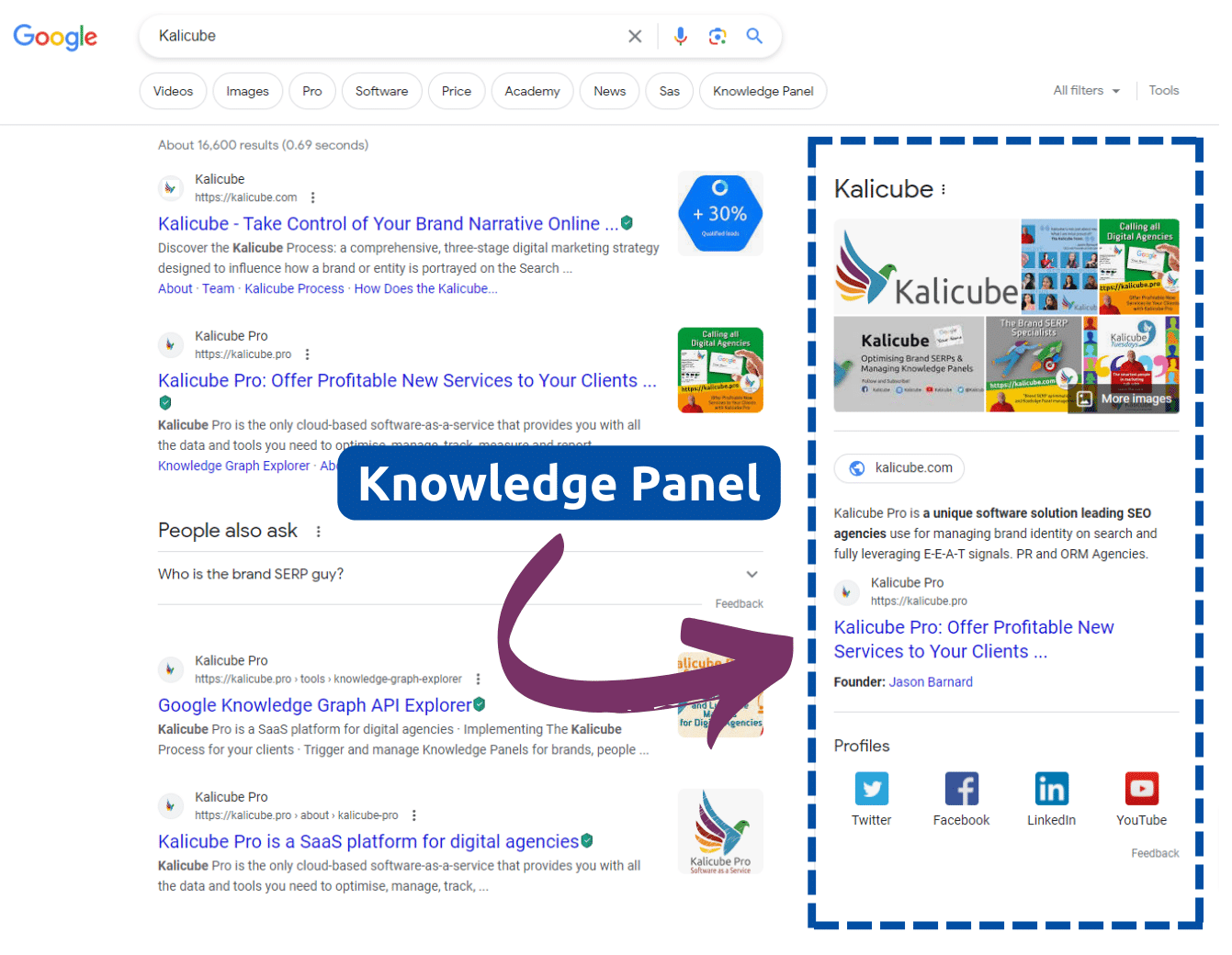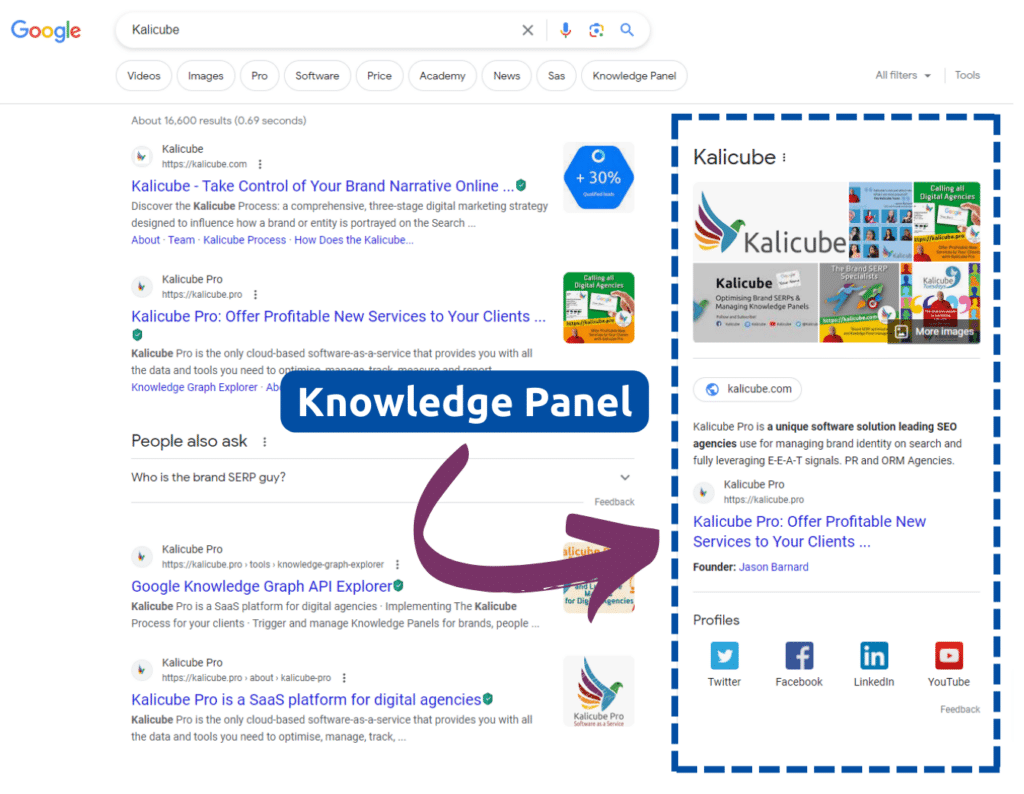 What are the benefits of a Knowledge Panel for a business?
The benefits of a Knowledge Panel for business are listed below.
A digital business card and Google endorsement
Provides an instant status and credibility boost
Gives you a free advertising space
Promotes trust among your audience and customers (especially at crucial decision-making moments)
Increases your SEO advantage in the age of generative AI
Manages your company's reputation
A more substantial brand presence and perception in the market
Strengthens your company's authority
Contributes to business growth
Increases the visibility and reach of your company
Improves the user experience
Protects your company from misinformation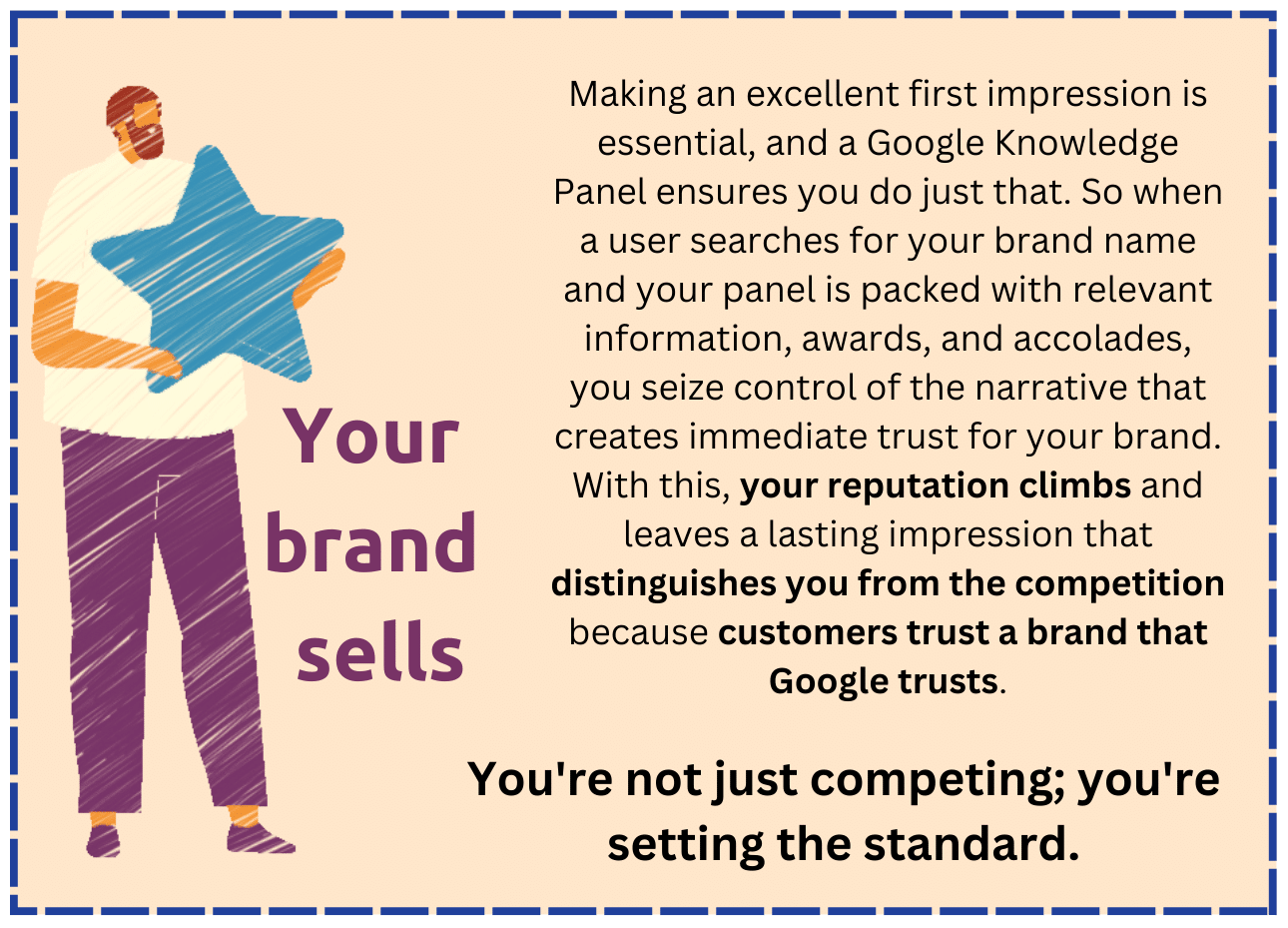 The benefits of a Google Knowledge Panel for a company are below.
It is your Digital Business Card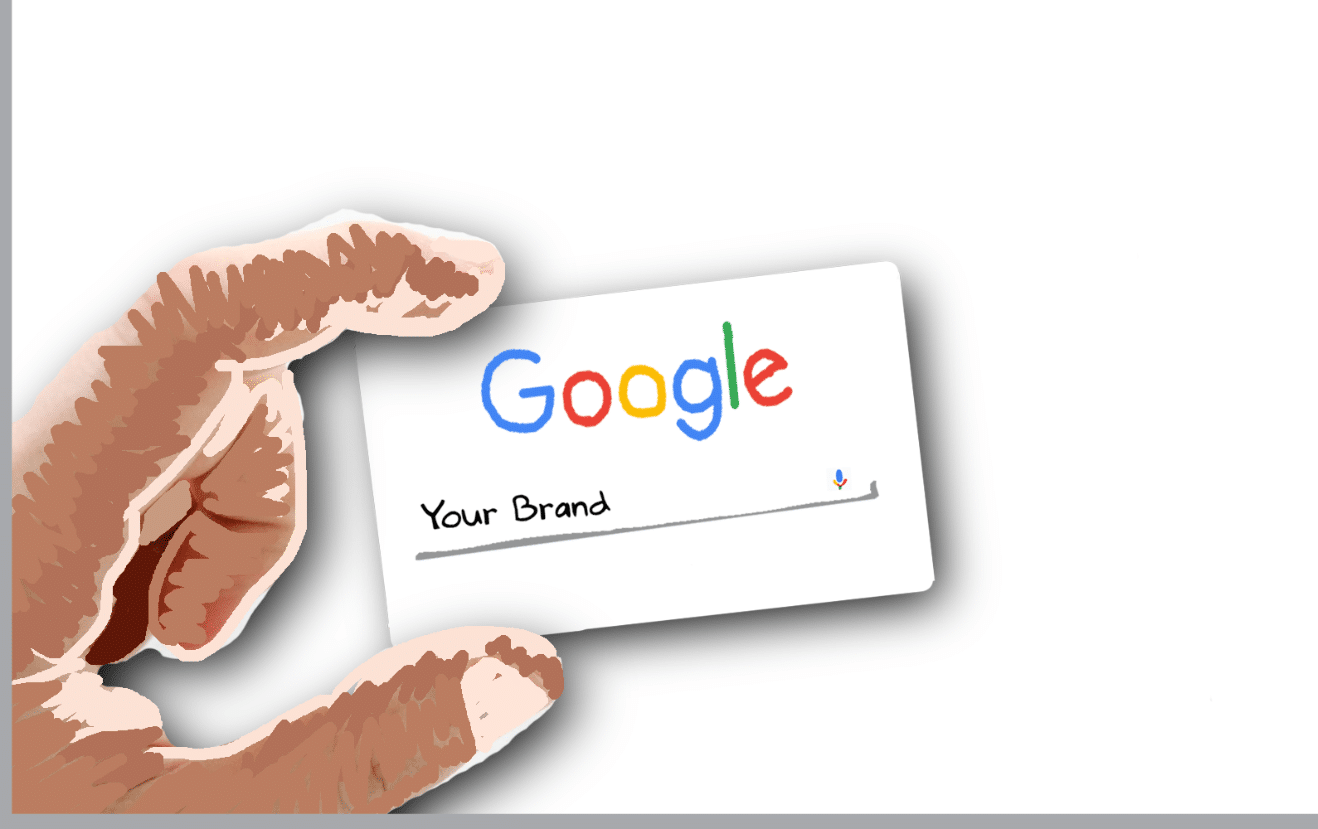 A Knowledge Panel is a digital business card that Google created specifically for your company . A Knowledge Panel dominates the right rail of the desktop results and sits at the top of the mobile results page, making them a highly visible and influential tool for your online presence. A Knowledge Panel provides your audience with quick and easy access to important information about what they are looking for – your website, products, social media profiles, and other relevant details. A website for your business is excellent, but a Google endorsement is the ultimate stamp of approval.
Instant Status and Credibility Boost
A Knowledge Panel lends credibility and stature to a company, portraying it as a notable and recognized entity in its industry. Google is the first place people turn to when searching for information online, a Knowledge Panel builds trust in your company and allows visitors to find important information quickly. It is an approval from Google, a platform users trust. A Knowledge Panel increases website traffic, customer trust, and sales.
Gives you a free advertising space
A Knowledge Panel gives a company a competitive edge in the crowded Internet marketplace. A Knowledge Panel is more potent than a website, appearing directly on Google's search results page, often the first place people go to find out about your company. Prominent placement in Google search results acts like a free billboard or advertising space, pushing competitors further down the page and grabbing users' attention first.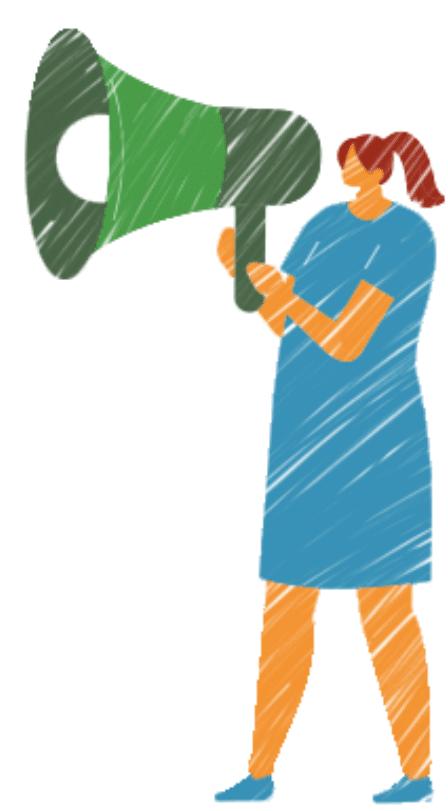 Promotes trust among your audience and customers
The "facts" Google uses to build a Knowledge Panel come from sources Google trusts, and the facts are stored in Google's Knowledge Graph. Google has verified the information about a company via trusted third-party sources. Third-party endorsement improves your company's reputation, boosts customer confidence, and creates a positive first impression. Your prominent presence in SERPs with accurate and helpful information boosts customers' positive image of your company.
Increases your SEO advantage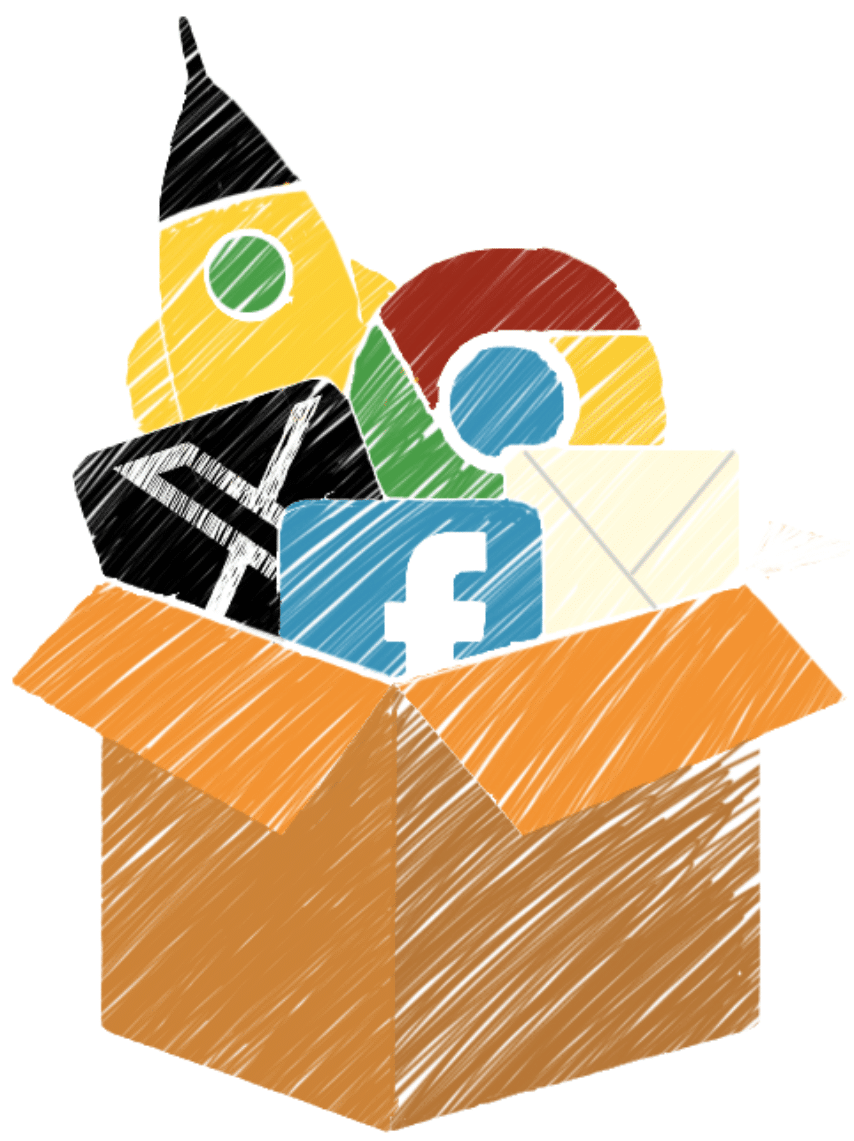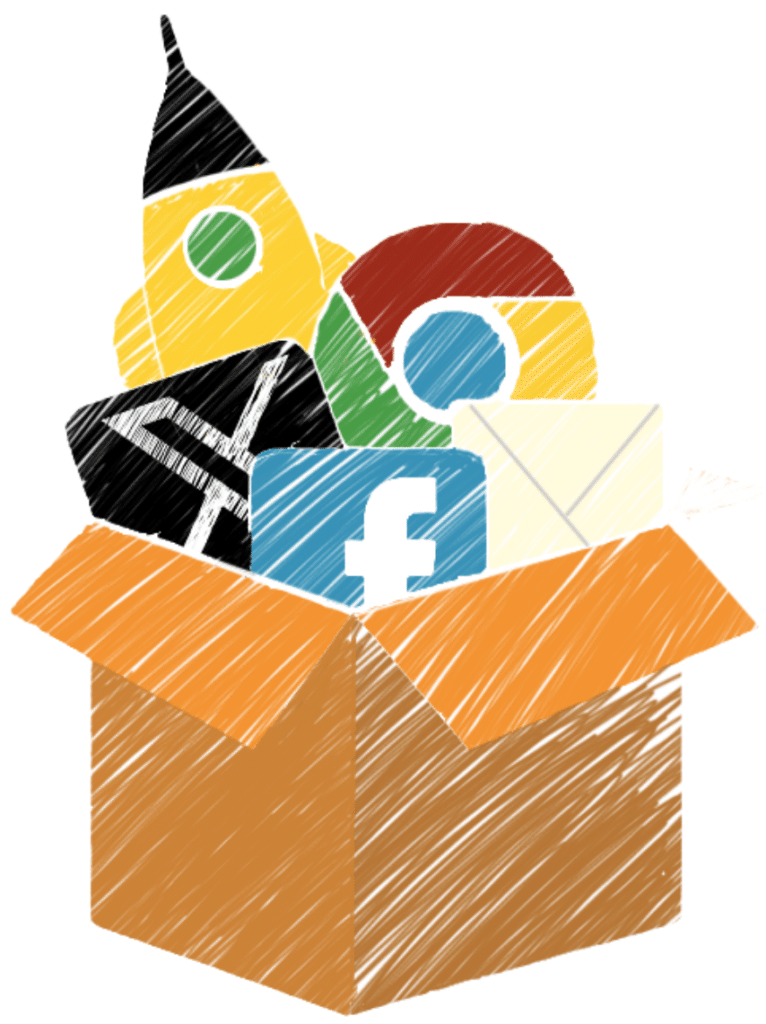 A Knowledge Panel significantly enhances your company's SEO (search engine optimization) efforts. Google awards Knowledge Panels only to companies it trusts. Google places companies it trusts higher in the search results. A Knowledge Panel is designed to answer users' voice queries to Google Assistants and other devices. A Knowledge Panel means your company has a place in Google's Knowledge Graph. Google draws the facts from the Google Knowledge Graph to train its generative AI models. Hence, a Knowledge Panel is vital for a company as generative AI enter the search results, such as Search Generative Experience and Bing Chat.
Manages company reputation
As Google compiles the facts about your entity (company, person or brand) it determines what company description will show on your Knowledge Panel. It also establishes the people and companies that are associated with your company. When Google understands your company, and the people and companies that you are associated with, or People Also Search For, it positions your company among the peers you want your company or brand to be associated with. Not only is your company included with other luminaries in your niche, enhancing your company reputation, the photos increase the size of your Knowledge Panel, and dominate more of the top of fold real estate.
Pro Tip: Companies can influence the description and associated people and companies in their Knowledge Panel by educating Google in the way Google understands.
Makes your company appear more professional
Users interact with companies that have Knowledge Panels, which are seen as reputable and make companies appear more professional. It shows that Google views a company or brand as prominent and deserving of its own information panel on the search results page. A Knowledge Panel recommendation from Google influences decision-making in potential customers. Customers in the decision-making stage of the buying journey do a Google search on a company. A Knowledge Panel reassures potential customers that they are making the right decision to do business with a company.
Strengthens your company's authority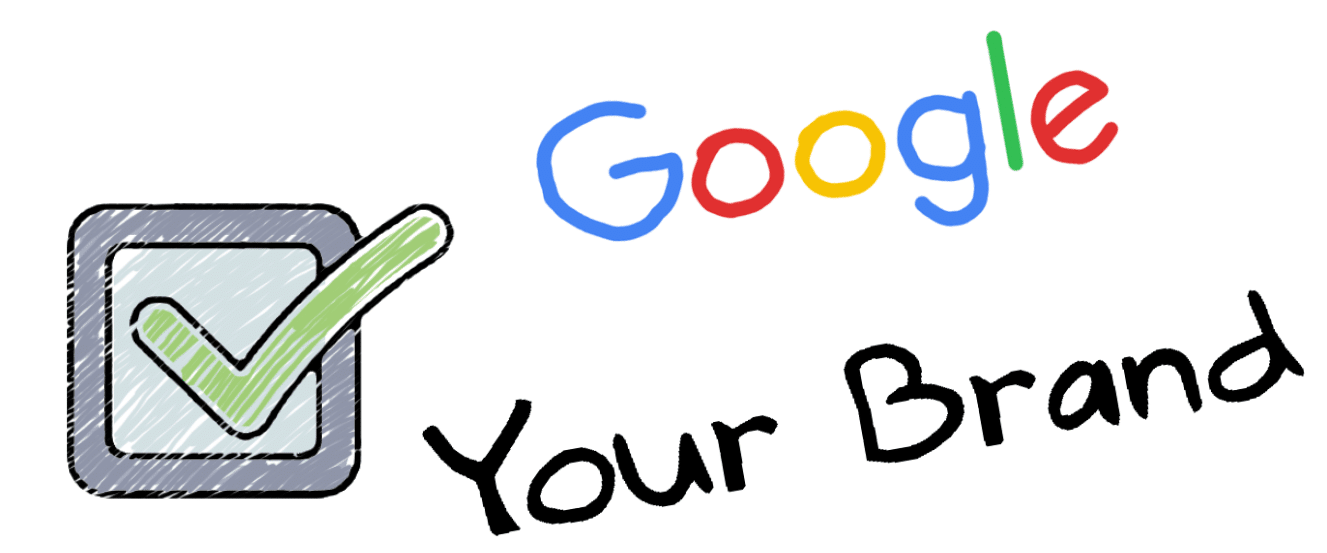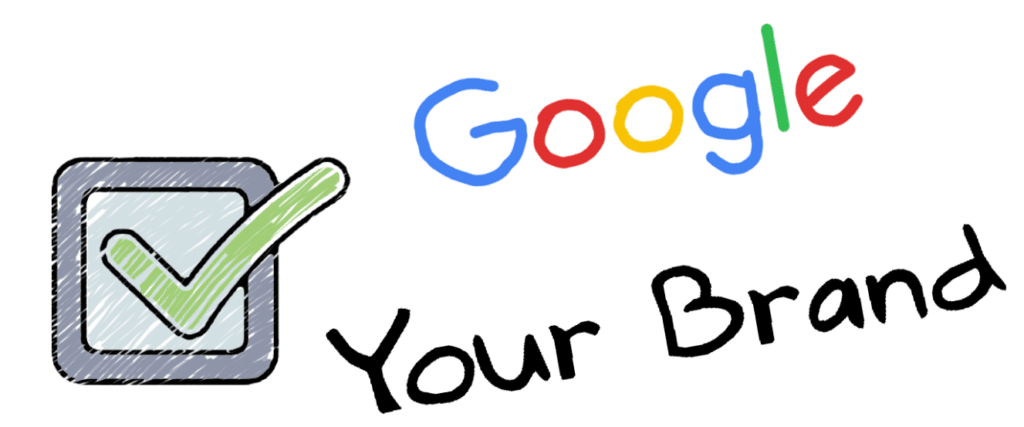 A Knowledge Panel compiles essential information about a company or brand, including background, key personnel, services, goods. This easily accessible, concise information highlights a company or brand's knowledge and influence in the relevant industry, making it a trusted and reliable source for users. The authority and trustworthiness of your company are greatly enhanced as a result.
Contributes to business growth
Credibility, high visibility, and improved customer perception often contribute directly to business growth, as these elements drive more organic website traffic and lead to more conversions.
Increases the visibility of your company
Knowledge Panels help businesses quickly build a strong connection with their customers. Unlike a Google Business Profile, Google is able to display a Knowledge Panel in any geo-location if the company is relevant to the user search intent. Companies with Knowledge Panels reach more potential customers.
Knowledge Panels help improve the user experience and decision-making by providing key brand information in a prominent, easy-to-read format. Knowledge Panels improve company or brand recognition and increase customer loyalty by making a company more accessible and faster to understand. A Knowledge Panel is a spotlight on the company in the search results, increasing visibility and authority.
Improves the user experience
A Knowledge Panel improves the user experience. Google wants users to get the answers they seek as quickly as possible. A Knowledge Panel mitigates the need for multiple searches about a company. The Knowledge Panel quickly guides users to the information they need because everything is available in one place. When a user searches for a company or the brand the company sells, the Knowledge Panel is displayed at the top of the search results. Users find the information they need without having to click on multiple links.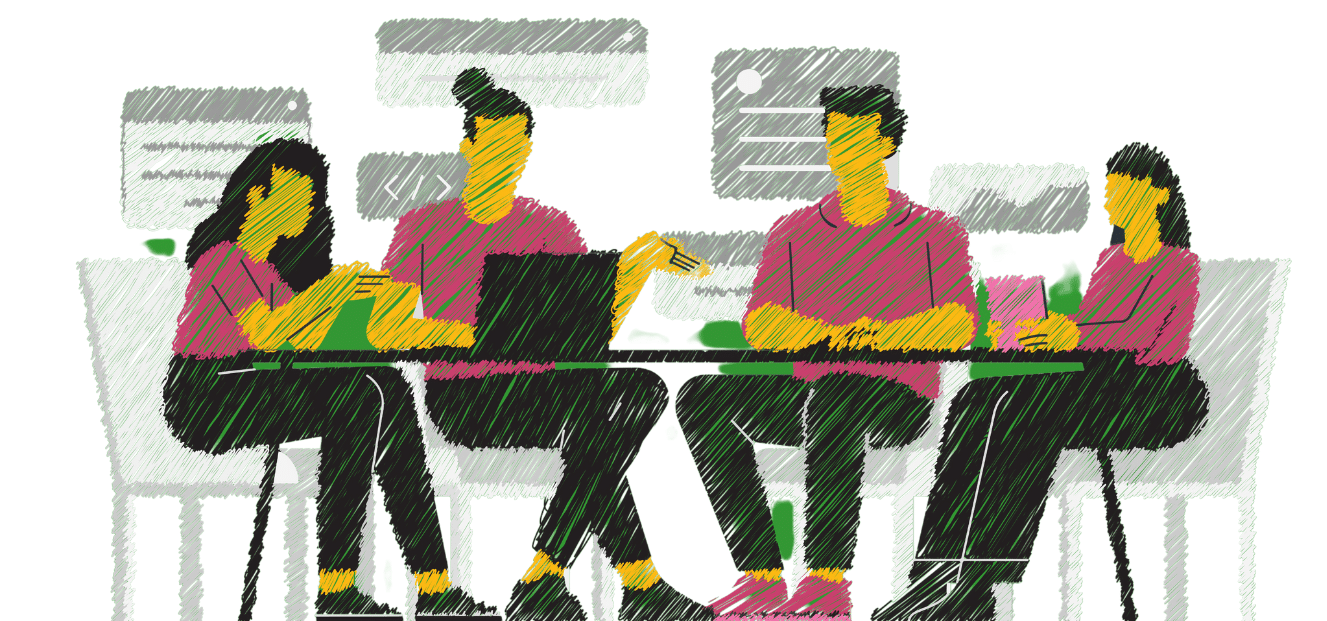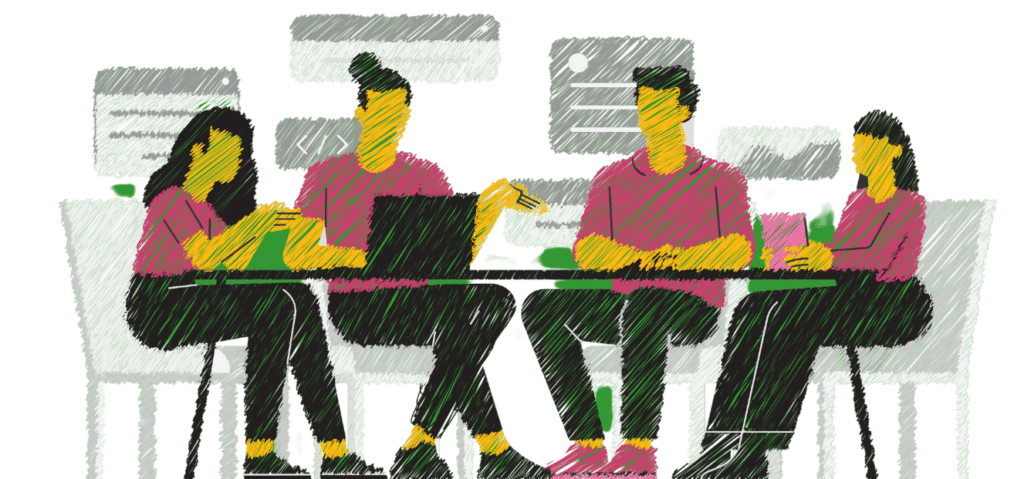 Security of companies against misinformation
Claiming a Knowledge Panel allows a company to review and suggest edits to the information Google displays to users about the company. Businesses are able to correct inaccuracies, add missing details, and update outdated information. Users are presented with the most accurate and compelling company image, strengthening a company's reputation and credibility.
How do you get a Google Knowledge Panel?
To get a Google Knowledge Panel, you can do it yourself, or the team at Kalicube can do it for you.
To get a Google Knowledge Panel, download the free Instruction Manual for Google Knowledge Panels and follow the steps.
Or the team at Kalicube can create your Knowledge Panel using our 3-step process for you.
Book a call with Jason Barnard to discuss Done For You Knowledge Panel services today.
Contributor: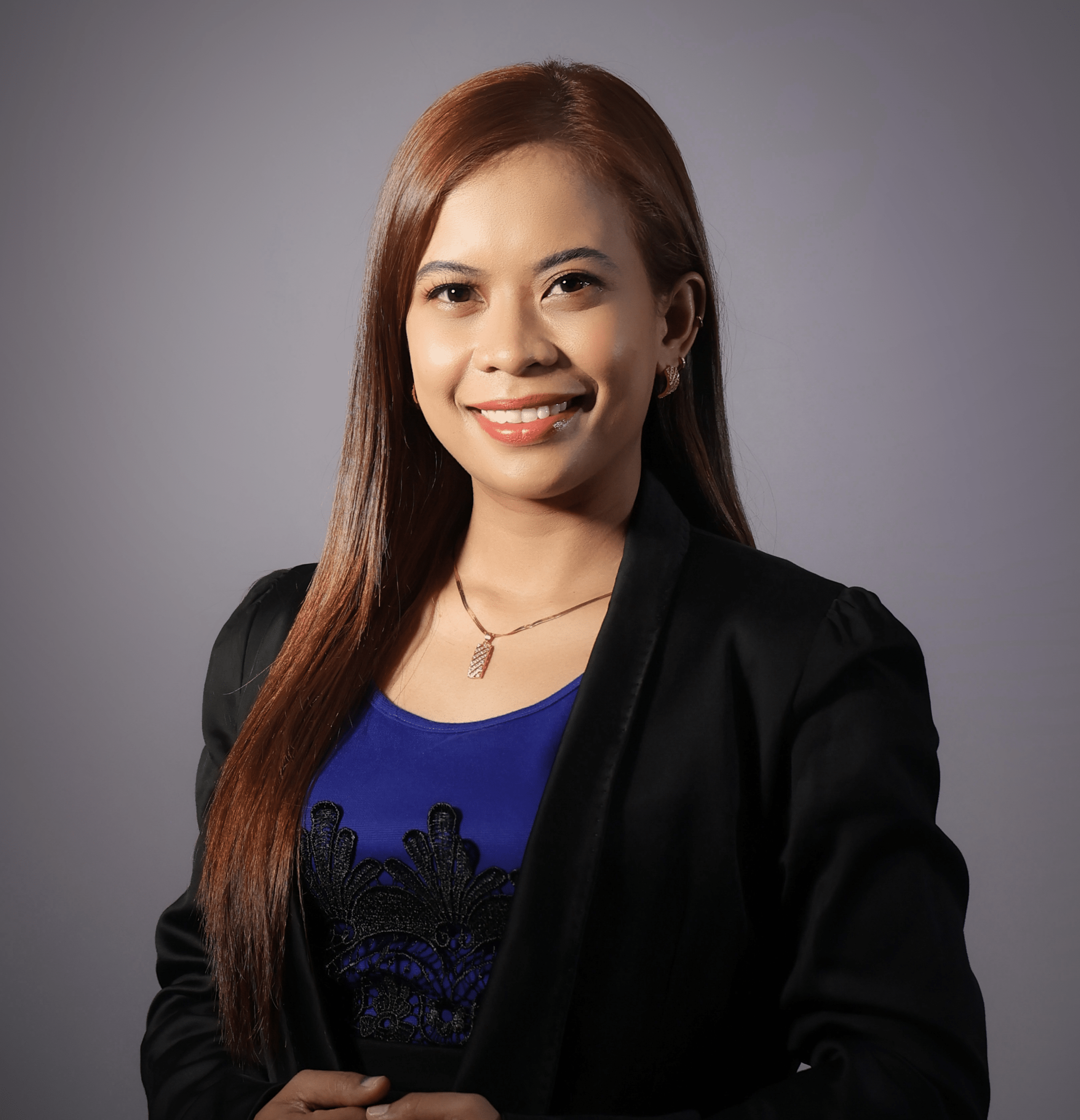 Jean Marie
Website Content Manager. Joined Kalicube in February 2022
LinkedIn: www.linkedin.com/in/jeanmarielaurente
Email: [email protected]