The Role of Webmasters Since 1983 with Simon Cox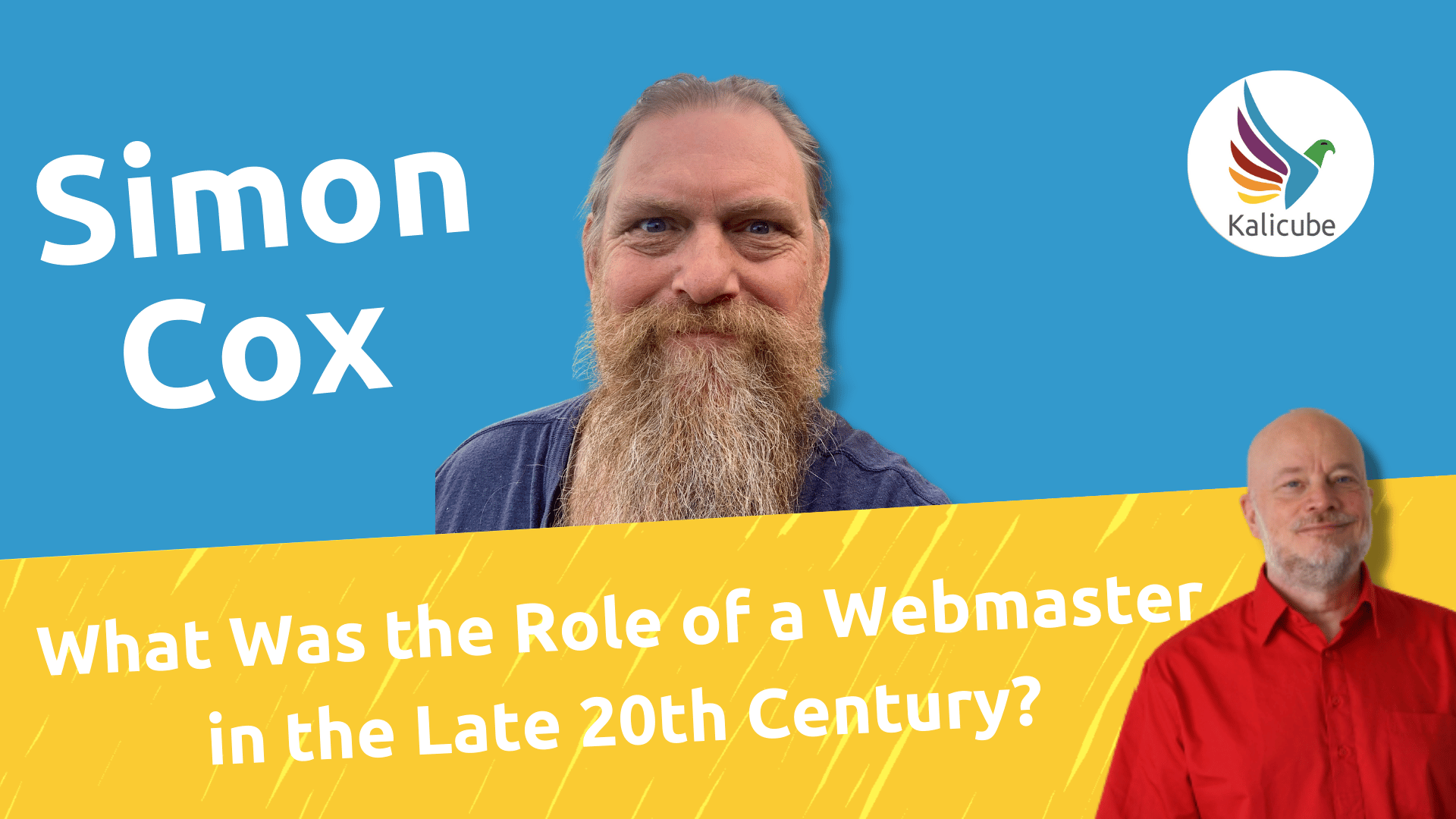 Simon Cox is a technical SEO consultant and a certified webmaster. In this video interview with Jason Barnard, he takes us back in history to when Google Webmasters was born.
00:00 Introducing, Simon Cox
00:08 What does "webmaster" used to mean?
1:03 Jason's idea on being a webmaster
Transcript
And so webmaster is a job title that used to mean something very specific. What did it used to mean?

Well it used to mean the person that looks after a company's website. So you have a company doing whatever and they had marketing and sales, or marketing communications or their PR team, would have somebody who looked after their website. And for many companies, that was the first digital job that was actually in the company. "We've got a website. Somebody needs to look after it" Or… They would pay an agency and then after a while they go, "We might as well employ somebody." And they get somebody in.

And I did that role for many years for a well-known international financial company. And I've done it for smaller companies as a freelance. Montse Cano said, "I saw a job advert for a webmaster yesterday!" Maybe it's coming back in fashion because for me, the idea of webmaster is Jack-of-all-trades or Jill-of-all-trades for the website, basically it's we put one person in charge of the website and they're expected to be able to do everything. That's exactly it!

Back in the beginning, you did know everything, and you did do everything because there wasn't that much. It was a case of: a bit of HTML(there wasn't even CSS to start with). A bit of FTP, chucking the files up. Maybe a bit of photo manipulation. Possibly a bit of typing, but they normally give you the content or you'd be shouting at them "No. Give me that!" And you'd get that content from the subject matter experts whoever put this press release up. Fine. Bang! Up it goes and you copy paste. But you know what to do to get it up there. But that was the start of looking after what I like to call, a digital estate. Oh! That sounds like The Queen!