What is Entity Identity in SEO?
In the context of named entities in SEO (brands, companies, people, podcasts etc etc), Entity Identity is Google's understanding of who you are what you offer and who your audience is.
Ideally, Google's understanding will be the same as your own perception of your entity. When that is the case, when a user googles your brand (or personal) name, the Google result they see will represent your entity in a manner that reflects you positively, accurately and convincingly.
Where Does the Term Entity Identity Come From?
Koray Gübür coined the term in 2022. Here is is take on the topic.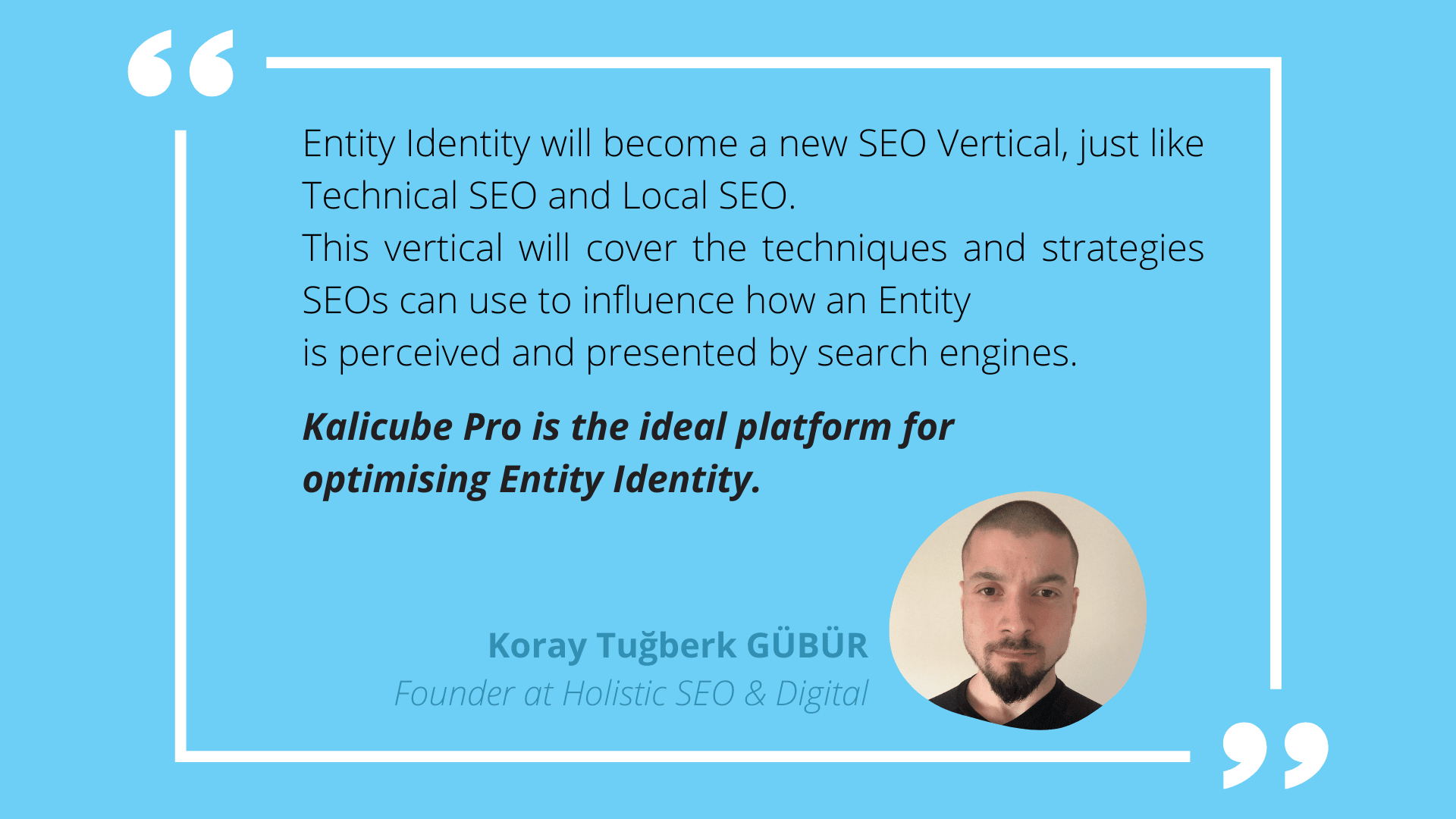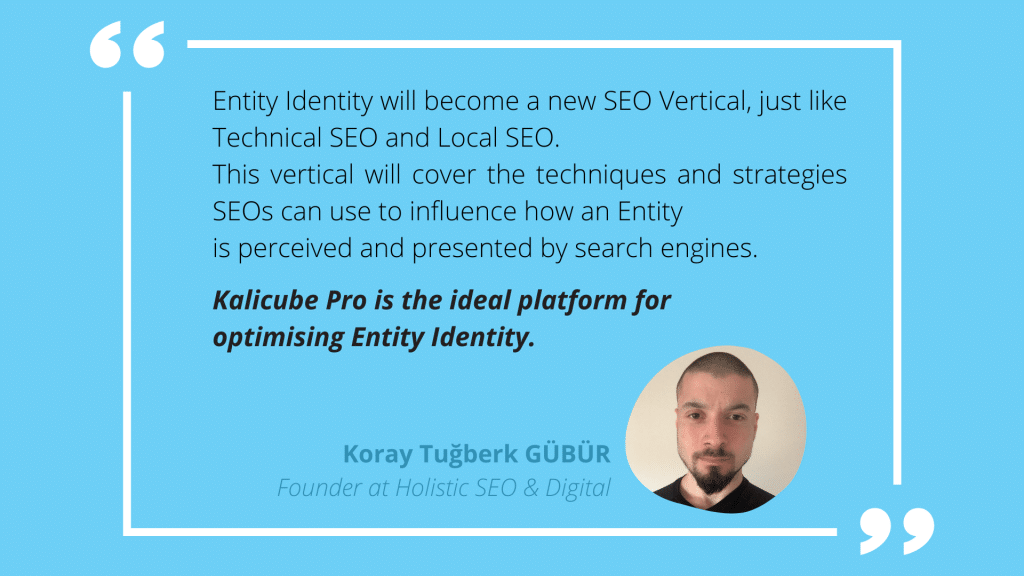 Why is Entity Identity Important in SEO?
Think of Google like a child. It wants to understand who you are, what you offer and who your audience is so that it can match you and your offers to the subset of its users that are your audience – people for whom your offers, answers and solutions are truly useful.
If it has a perfect grasp of your Entity Identity then it is can more reliably match your solutions to your audience when they search on Google for terms for which you are relevant. If it doesn't correctly understand your Entity Identity, then of course it is less likely to make that match when it matters.
How Can I Evaluate My Entity Identity?
Open an incognito window in your browser and google the entity name. That search result is your Brand SERP and it is a clear representation of Google's understanding.
If the brand message you see is a perfect reflection of your intended brand message, then you are in the happy position where Google correctly understands who you are, what you offer and for whom your solutions will be relevant and helpful.
If the results are sub-optimal, incomplete, inaccurate or (worse) negative, then read on…
Can I Optimise My Entity Identity?
Absolutely. Brand SERP Optimisation is a "thing". Take that search result for your exact match brand name and sculpt the SERP to match your brand message. You can proactively make that "Google Business Card" a wonderful thing to behold for your audience when they search your brand name.
And you are in the right place – at Kalicube, we specialise in Brand SERP Optimisation and Knowledge Panel Management. Jason Barnard (The Brand SERP Guy) has written a book all about The Fundamental of Brand SERPs for Business.