What Purpose Does a (Personal) Brand SERP Serve for You and Your Audience?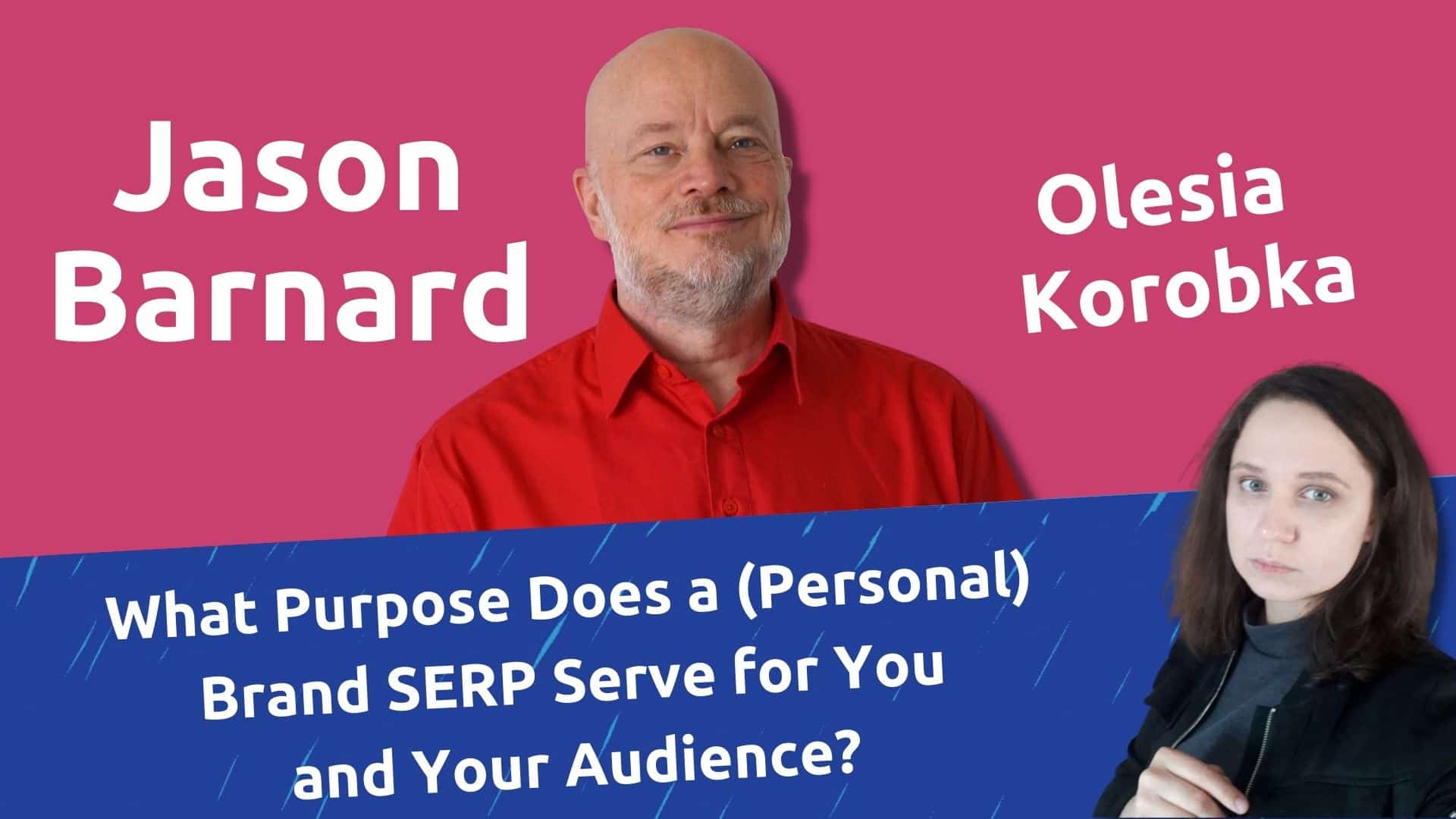 If you have not looked into Brand SERPs yet, you should check yours out. In this clip, Jason Barnard explains why your Brand SERP is important for you, and also how you can help your audience by optimising what they see when they google your name. Your Brand SERP should clearly show who you are, what you do, and who your audience is… but also (more pragmatically), it should clearly indicate to your audience where you can be found, and provide a way for them to choose where they engage with you.
00:00 Who is The Brand SERP Guy?
00:26 Building up Brand SERP to represent your brand
00:55 Google gives users choices for interaction
Transcript from: What Purpose Does a (Personal) Brand SERP Serve for You and Your Audience?
I'm the Brand SERP Guy, which I didn't say right at the beginning. The idea of my job is that if you search my name, it tells my life story. It tells you who I am, what I do, who my audience is. And it gives you the choice of where you want to connect with me.
So what I've done and what we should all be doing with our personal Brand SERP or our company Brand SERP is building up our Brand SERP to represent where we are, where we can be found, where we engage with our audience. So if you look at my Brand SERP, first is my site, (come and visit my site, you'll learn lots about me) second is going to be Twitter. I love Twitter. That's why it ranks up there near the top. And then LinkedIn, then my company site, Kalicube. So Google is showing you a prioritized list in my mind of where I like to be interacted with, but it gives my users the choice of how they want to interact with me. My site, Twitter, LinkedIn, YouTube, my company site. It's up to you.