What Happens When You Claim a Knowledge Panel?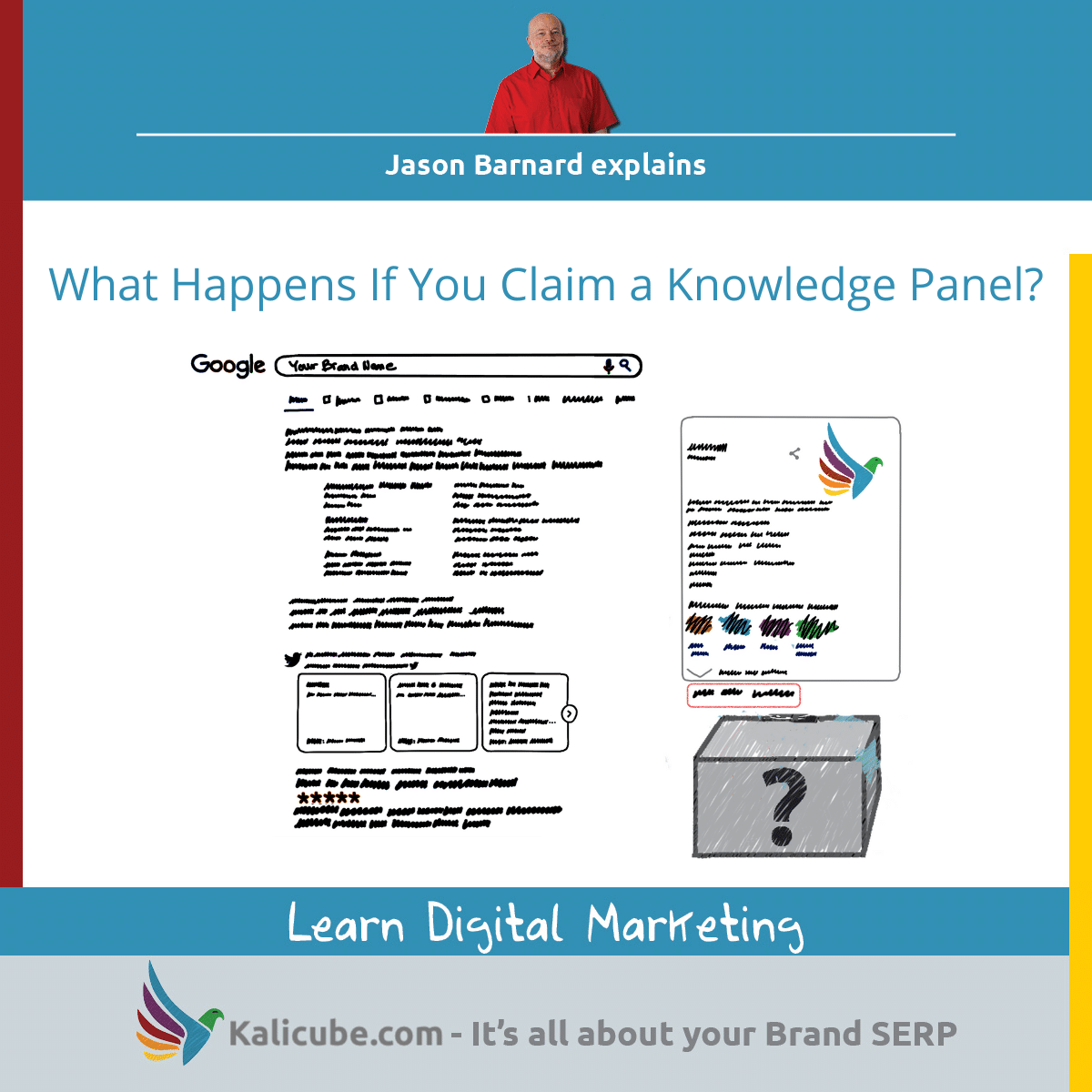 A person or organisation that officially represents the entity displayed in a Knowledge Panel on Google SERP (Search Engine Results Page) may claim it (here's how to claim a Knowledge Panel). After a successful claim, the relationship with the entity displayed in the Knowledge Panel is established and you "own" the panel.
Why Should I Claim My Knowledge Panel?
Google's primary goal with a Knowledge Panel is to provide an accurate factual summary of the entity. That means it aims to compile accurate information, whether the Knowledge Panel has been claimed or not.
If you have a claimed Knowledge Panel, you can suggest changes and (importantly) prevent someone from claiming it and providing misinformation.
Whoever claims the Knowledge Panel, can change the information it contains. By claiming it, you have some control over what users see in this "Google summary of the facts" when they search for you.
Can I change Information in My Google Knowledge Panel?
In the example below, since Jason has claimed his Knowledge Panel, nobody else can. Claiming the Knowledge Panel also means that Jason is able to suggest changes to employees at Google, including his social profiles, his partner, and his parents.
Proviso: not all information in the Knowledge Panel can be changed by Google employees, such as the title, subtitle and People Also Search For.


When you suggest changes for your Knowledge Panel, you will need to use the same Google account you used to claim it. You can then submit your proposed change to Google by entering a brief description of the change, and justification why the proposed change should replace the existing content. When submitting feedback, you should always provide supporting documentation from authoritative sources that validates your proposed change. After an employee at Google has reviewed your proposed change, you will be notified whether it has been accepted or not. Any changes you suggest will be subject to the judgement of the person at Google who evaluates your request (so be very convincing) and also Google's policies.
Here are step-by-step instructions from Google on how to suggest changes on your Google Knowledge Panel.
Kalicube Can Help You Get a Google Knowledge Panel and Manage it Effectively
Note that a claimed and verified Knowledge Panel with accurate information is a strong indication that Google understands who you are, what you do and who your audience is.
In the context of Brand SERPs (what your audience sees when they google your personal or brand name), the ability to suggest changes to your Knowledge Panel means you have control over the information your audience sees. Therefore, as a brand owner or individual, it is important that you not only claimit, but also work to provide a rich and accurate Knowledge Panel that reflects your brand, mission, and product or service with one search. This is a huge win for your digital strategy!
If you need help with this process, at Kalicube we offer a package Knowledge Panel consultancy + SaaS deal where Jason Barnard will teach you everything you need to get and manage a Knowledge Panel yourself.