What is the Purpose of these Kalicube Case Studies?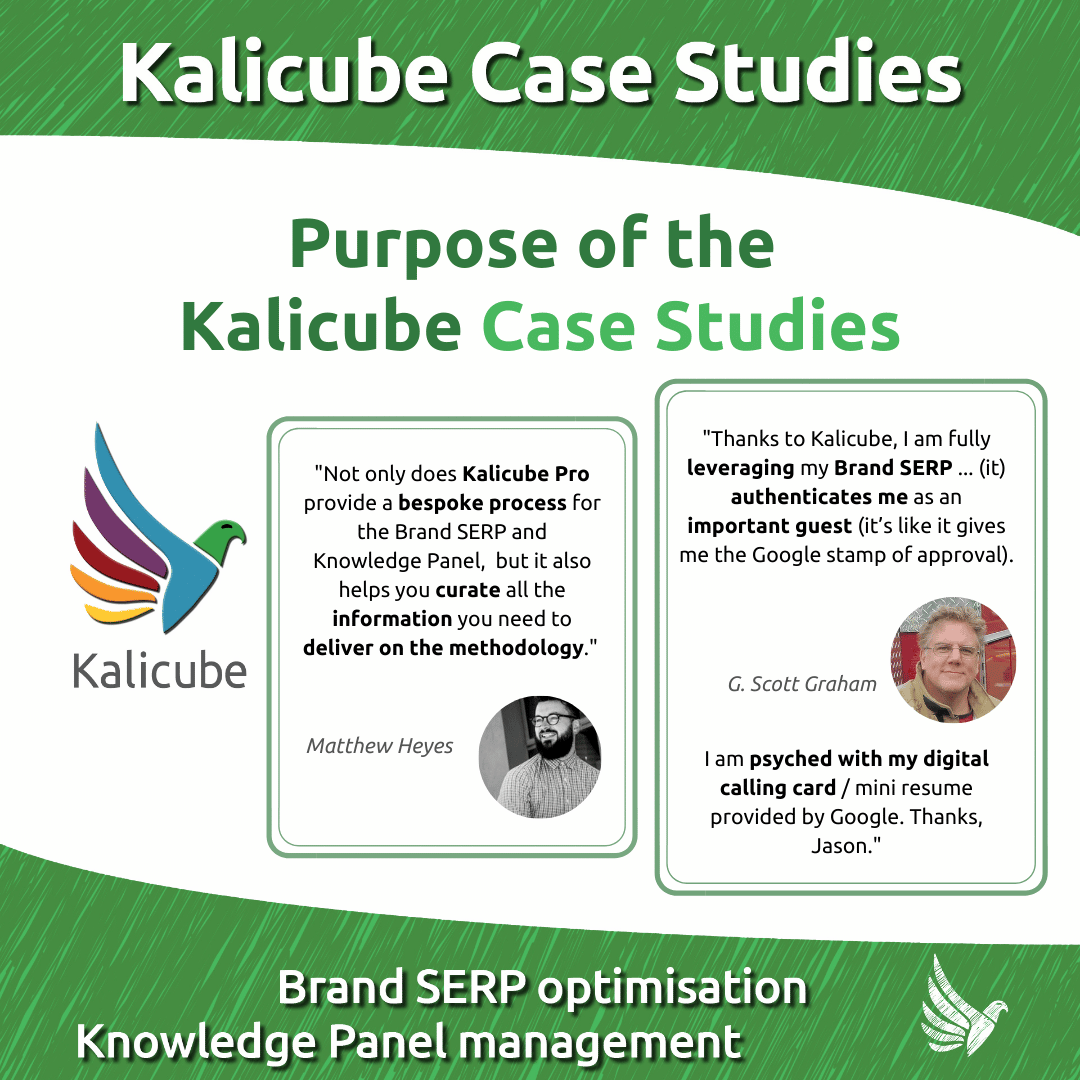 At Kalicube we do a lot of work with clients to help them optimise their Brand SERP and manage their Knowledge Panel. These practical case studies highlight the benefits, the techniques and strategies of different aspects of this work. We start by identifying the problems and challenges that each case has.
These case studies include Brand SERP and Knowledge Panel optimisation wins shared with us by people who succeeded on their own after reading Jason Barnard's book (The Fundamentals of Brand SERPs for Business), after taking one of the Brand SERP courses in the Kalicube Academy, or by using the Kalicube Pro SaaS Platform.
There are also some case studies from our own experiments at Kalicube – we run thousands of experiments every year to develop a toolset of techniques and strategies to take every opportunity offered by Brand SERPs and Knowledge Panels, and also resolve any problem you might encounter with them.