What Digital Marketing Agencies Can Achieve for Their Clients With Kalicube Pro
Optimising Brand SERPs and Managing Knowledge Panels. Why?
A Great Brand SERP Tightens up the Bottom of your Acquisition Funnel
When your audience google's your name (company or person), they are either navigating to your website (client) or researching you (prospect). What they see is your "Google Business Card", and that is crucial to both groups of people. A great Brand SERP is "Google's Stamp of Approval" and that tightens up the bottom of your acquisition funnel.
Knowledge Panels are Fundamental to your Entity SEO
The Knowledge Panel on the Right Rail of your Brand SERP demonstrates Google's explicit understanding of the entity. In the context of Entity SEO, your company is the Cornerstone Entity on which you can easily build understanding of related entities (founders, C-level employees, authors, contributors, products, services etc etc).
If you have built an internal Knowledge Graph using Wordlift, Yoast, SchemaApp or similar, then you need to get that Cornerstone Entity into Google's Knowledge Graph. Why? Because you can use that Cornerstone Entity to "piggyback" the rest of your internal Knowledge Graph into Google's Knowledge Graph. Simple.
Being in Google's Knowledge Graph is also Vital for Your 2E-A-T.
Google assesses E-E-A-T at three levels: content, author and publisher. Kalicube Pro optimises the author and publisher so that their E-E-A-T is fully leveraged.If Google explicitly understands who the author and publisher of the content is, then it can judge their experience, expertise, authoritativeness and trustworthiness reliably and can therefore fully apply E-E-A-T signals.
But what if your entity (author or publisher) isn't in the Main Knowledge Graph / Vault? If Google hasn't explicitly understood, then any E-E-A-T signals it applies in the algorithms are guesswork, less reliable and will therefore have less influence on rankings.
Why Digital Marketing Agencies Need Kalicube Pro SaaS
How Kalicube Pro Helps Agencies
Kalicube Pro is a SaaS platform that enables ORM, PR and digital marketing agencies to manage the branded presence of companies and people on Google. In Entity SEO, this means you are managing and optimising the Cornerstone Entities.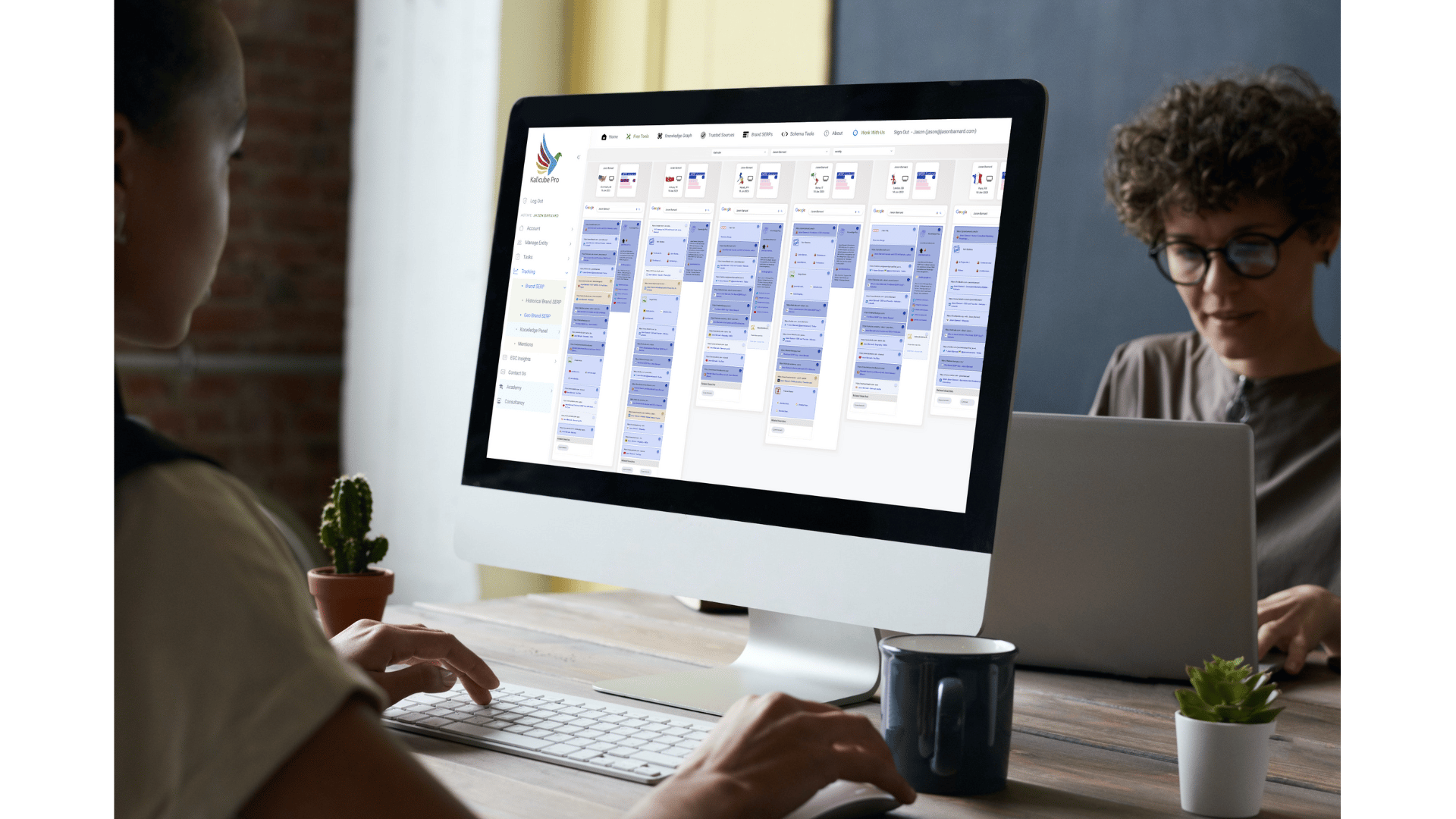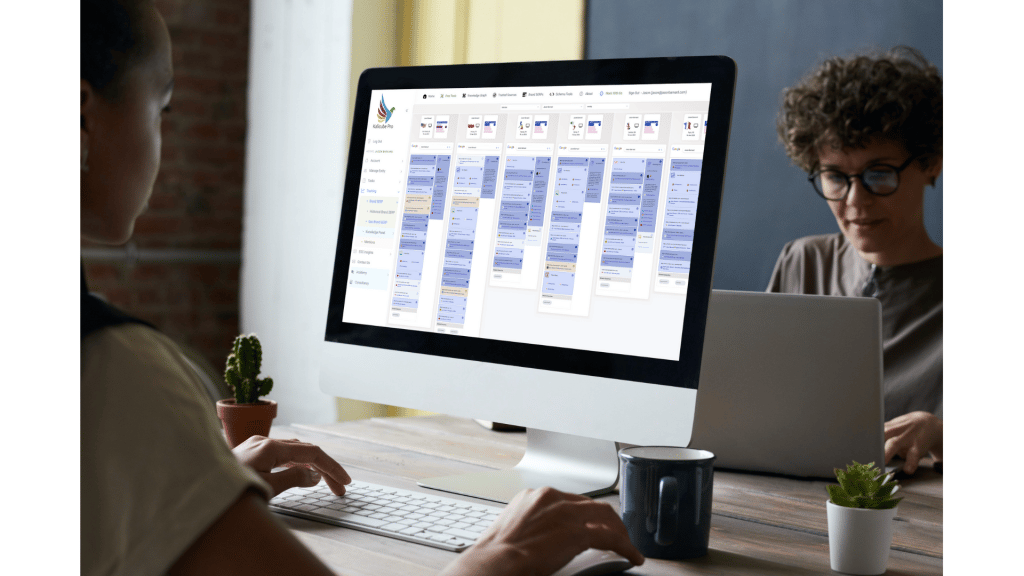 How Does Kalicube Pro Work?
Kalicube Pro is unique. It is the only SaaS platform in the world that does anything like this!
Entity Digital Ecosystem Spring Clean
compiles a full list of first, second and third online assets that make up the digital ecosystem of the company or person
generates a prioritized list according to relative importance of each to Google's Knowledge Algorithms.
creates a task list for the client that is a "spring clean" of the digital ecosystem.
This streamlined and efficient prioritised spring clean is extremely effective in clarifying the facts about the company or person for Google. This clarification is the first HUGE step to triggering, enriching or correcting a Knowledge Panel, entering the Entity SEO epoch and maximising the E-E-A-T signals you work so hard to build for your clients.
Ongoing Tracking, Updates and Reports
Thereafter, Kalicube Pro provides ongoing tracking, updates and reports on the company or person's digital ecosystem, Knowledge Panel and Brand SERP.
Schema Markup That is Optimised for Cornerstone Entities
The cherry on the cake is the Schema markup we provide. Through a simple Javascript snippet installed by the client on the Entity Home, the Kalicube Schema:
integrates / merges into the existing schema markup on the Entity Home (avoiding messy schema, duplicates and contradictions)
is optimised specifically for Cornerstone Entities ( data-driven using almost 1 billion data points in the Kalicube Pro database)
updates in real time, right from the Kalicube Pro dashboard
Agencies Currently Using Kalicube Pro to Serve Their Clients
January 2023: Leading agencies around the world currently using Kalicube Pro to help their clients optimise their Knowledge Panels and Brand SERPs include:
Holistic SEO,
Wordlift,
Site Strategics,
SMA Marketing,
516 Marketing,
Amsive Digital.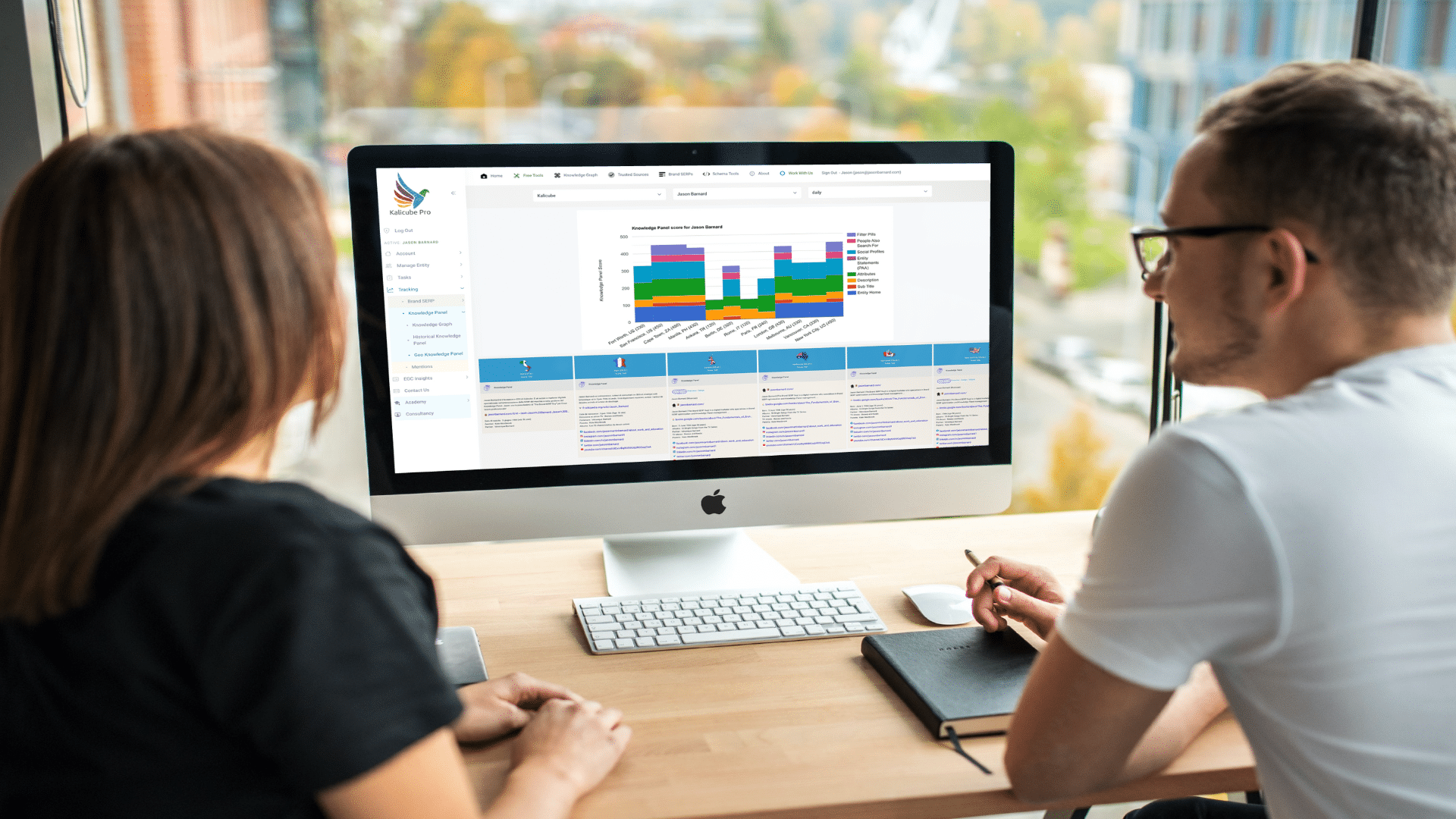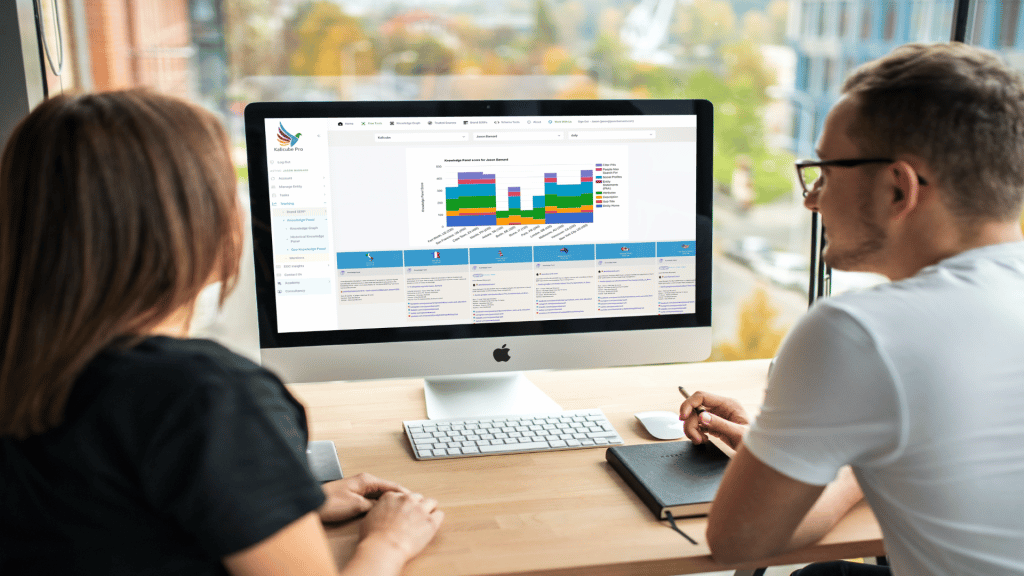 Expert Support from Our Dedicated Team
Since Kalicube Pro SaaS platform is so cutting edge and the strategies we use at Kalicube are groundbreaking, we realise that our agencies need support.
We have a dedicated support team who can answer any and all questions about Entities, Entity SEO, Knowledge Panels, Google's Knowledge Graph, Google's Knowledge Algorithms, Brand SERPs and (importantly how to use the Kalicube Pro platform to efficiently leverage quantifiable results for your clients.
Training and independent-learning: tour team get full access to the Kalicube Academy, including our unique Brand SERP and Knowledge Panel Courses (12 hours of video learning, plus quizzes and cerification).
Plus, we offer the Kalicube Pro Agency Course, designed to educate your team members to:
use the platform work more productively;
implement the Kalicube Process efficiently and effectively;
report results to your clients more meaningfully.
If you are serious about optimising Brand SERPs, managing Knowledge Panels and accompanying your clients into the new Entity SEO epoch in style, then your agency needs Kalicube Pro.
If You Are Interested in Using Kalicube Pro to Help You Help Your Clients
Please DO contact us
Here are the nitty gritty details of the Kalicube Pro for Agencies offer.
Kalicube also offers direct-to-client services, and we pay generous client lifetime referral fees (contractual).
Please contact us if you would like to send a client our way.
We also offer white label where the Kalicube Pro Team does the heavy lifting for you, and your agency takes all the glory.
This is limited to a small group of elite agencies.
Please contact us to discuss that.