How the Kalicube Process Increased Organic Traffic for Merci Facteur by 33%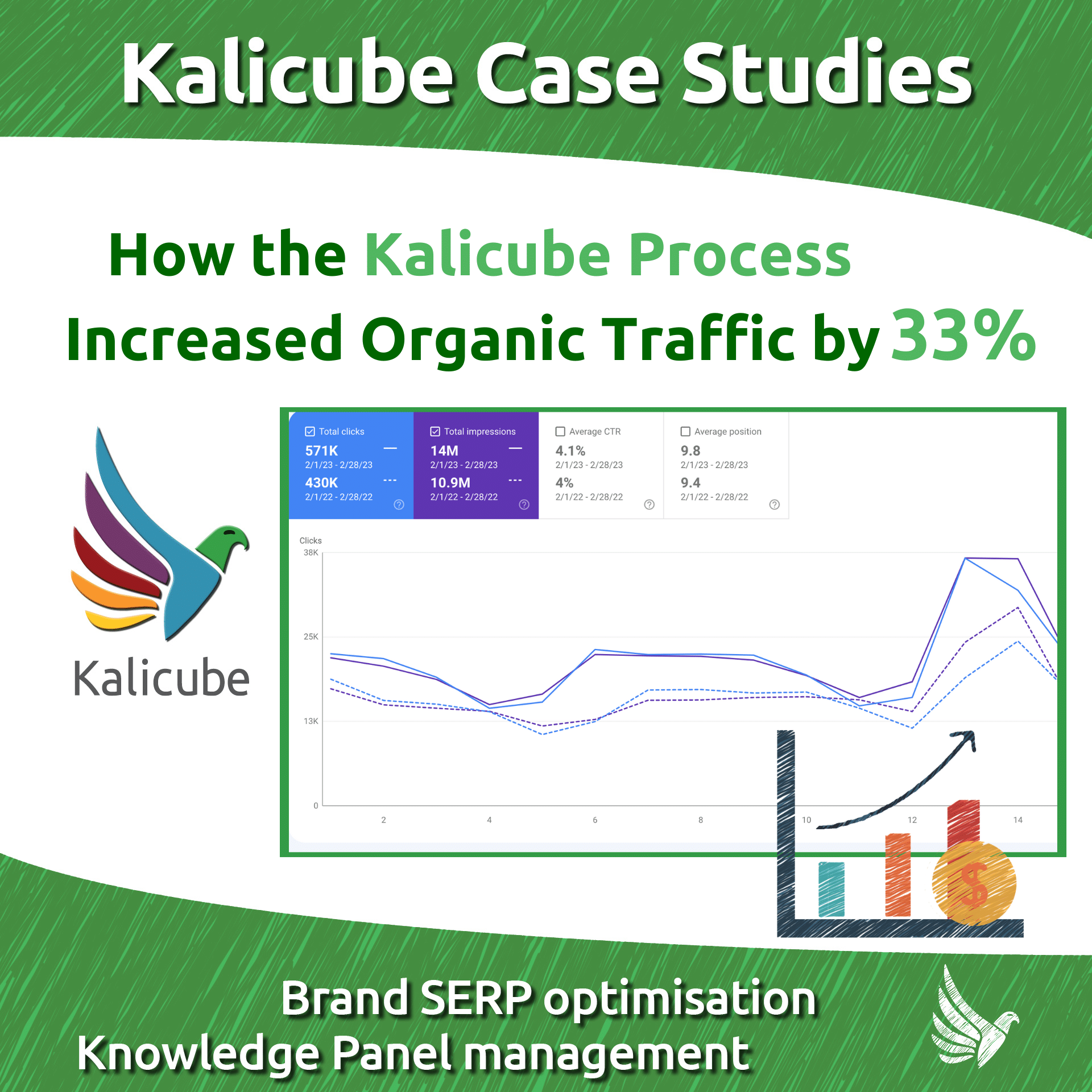 In 2021, Merci Facteur (an online postal service) saw an alarming -37% year-on-year drop in its organic traffic. In May, they signed up as a Kalicube Pro client and started implementing the Kalicube Process with Jason Barnard.
By building on Entity understanding, credibility and deliverability, we reversed the decline, recovered completely, and by February 2023, Merci Facteur's organic traffic had increased by 33%.
In addition, their brand awareness had vastly improved
searches for their brand name increased by 21%
visits from brand searches increased by 24%
visibility across Google SERPs was up 28% and
the cherry on the cake, in February 2023, their videos were shown half a million times in Google SERPs and those videos attracted 18,800 visits.


That is a spectacular SEO recovery that ensures robust long-term effects thanks to Kalicube Pro and the Kalicube Process.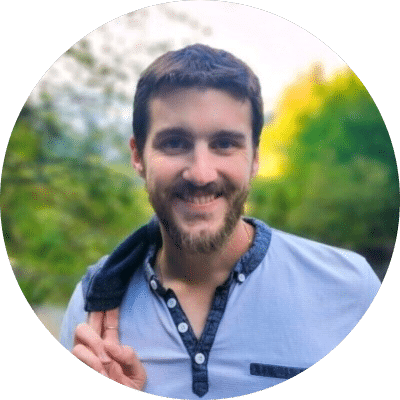 Problem
Organic Traffic for Merci Facteur was Falling off a Cliff
In May 2021, Robin Bourdet, CEO of Merci Facteur approached Kalicube for help. Despite their best efforts in 2020 and early 2021, SEO traffic for Merci Facteur was declining rapidly, -37% year-on-year.
Merci Facteur is a 100% digital online service, so every % point in search traffic lost means they were losing sales. They asked Kalicube to identify and fix the problems and then build a solid, long-term SEO strategy.
How Kalicube Fixed the Problem
Applying Kalicube Pro and implementing the Kalicube Process Reversed The Downward SEO Trend
The Kalicube Process relies on three pillars to create a sustainable search strategy that "bakes in" ongoing growth.
These pillars are:
Understanding
Credibility
Deliverability
The exact "ingredients" depend on each case, and we use data from the Kalicube Pro SaaS platform to design the optimal strategy. The strategy leverages
The client's internal resources
Needs and expectations of the ideal audience
The most effective digital channels for the client-specific industry
Merci Facteur's recovery was in line with a "typical" client:
In year 1, they saw improvements in branded search traffic, generic search performance and profits.
In year 2, they saw an upwards trend in brand awareness, search traffic and profits.
After 2 years, Merci Facteur is successfully managing and implementing their entire strategy autonomously, with just one quarterly coaching session from Kalicube.
Pillar 1 of Implementing the Kalicube Process: Understanding
1. Clarify Brand Positioning – Great for SEO and for Clients
A search engine will only recommend a business as the best solution for a user when it confidently understands
Who you are
What you offer
Who you serve
At Kalicube, these are the three questions we ask every single client before we do anything else.
Merci Facteur was not communicating this information clearly. Confused, inconsistent communication on their website and across social channels created uncertainty for Google. Google couldn't understand who Merci Facteur was, what it offered and who it served. So they didn't serve it in the search results because it wasn't confident in the Entity.
So we brainstormed and found the core of the business model: Merci Facteur provides a personalised service for creating and delivering physical cards, letters and reminders for individuals and companies who would like to simplify postal communication.
Merci Facteur integrates its own automated, personalised systems into the official processes of the public postal system. This system ensures messages are delivered quickly and professionally. But Merci Facteur wasn't communicating that way. Their messaging gave the impression they were a post office.
The solution here was to create an About page for the company as the Entity Home and clearly set out what Merci Facteur is, what it offers and which audience they serve. The next step was to propagate that same message consistently across the web. For this stage, we used the data and technologies of the Kalicube Pro platform.
Further, we reworked the product, category and "freebie flytrap" pages to clearly reflect the solutions of each offer and who would benefit from the contents of the pages. We added Schema.org markup extensively across the site to support the on-page message.
PRO TIP: Clarifying the answers to these three key questions and ensuring that you communicate clearly and consistently across your entire digital ecosystem is critical to the success or failure of your digital marketing strategy.
Google (and Bing) will always hesitate to show information it is not confident about. That's one huge reason it had hesitated to recommend Merci Facteur to its users: it did not confidently understand what the company is, what it offers and to whom. The Kalicube Process transformed that problem into a competitive advantage since Google now understands Merci Facteur in more detail and with more confidence than it understands the competition.
PRO TIP: Kalicube's understanding pillar is also the key to Topical Authority. Topical Authority is essentially Google's understanding of the close, strong and long-term relationship between the Corporation Entity and Topic Entities.
Pillar 2 of Implementing the Kalicube Process: Credibility
2. Emphasise Why People Should Trust Merci Facteur
When a search engine has understood an audience and the companies that can serve that audience, it will prioritise the brands that it considers the most trustworthy.
At Kalicube, we ask every single client "Why should your target audience trust you, and why should Google recommend you ahead of competitors with the same offers?"
It's essential for companies to demonstrate solid trust signals – for their audience and for Google. For people, we talk about demonstrating credibility, and for Google, establishing our Experience, Expertise, Authoritativeness and Trustworthiness (E-E-A-T).
PRO TIP: Building best-in-market E-E-A-T signals at publisher, author and content levels is essential to any long-term SEO strategy. Very few people understand that the E-E-A-T signals they build are significantly less powerful if the publisher and author are not in Google's Knowledge Graph. An explicit understanding (represented by a Knowledge Panel) is the only way to ensure E-E-A-T signals are applied by Google's algorithms to their full extent.
Merci Facteur had collected over 30,000 reviews directly on their platform. Impressive. But is it truly believable? Having third-party corroboration is key. Getting reviews on an independent platform (in this case, Trustpilot) is vital. This provides independent confirmation to both prospective clients and algorithms that the self-collected reviews are indeed an accurate representation of public opinion about the company and its offers.
Additionally, we segmented reviews on product and service levels and implemented relevant reviews on relevant pages.
This has two effects
Providing detailed, relevant consistent confirmation of the quality of each and every offer to the users and Google
Giving Google micro-level understanding of the services since user reviews contain specific details that are important to individuals.
We added new vocabulary in the copywriting across the site. The new vocabulary created a context of credibility: words and snippets that demonstrated experience, expertise, authority and trust. "10 years in business", "serving over 100,000 clients", "satisfied customers", "quality", "efficiency", "exceptional" and so on. This technique is effective for users and prospects as well as helping convince Google.
We also developed an effective and efficient social media strategy, focussing on the platforms that we knew would drive engagement. Using competitive analysis data from Kalicube Pro, we identified the social platforms Merci Facteur's target audience in their Geo region (France and Belgium) uses the most.
And we focussed on those.
PRO TIP: For a company like Kalicube, using proprietary data from our SaaS platform and concrete examples in articles, FAQ and corporate pages is an additional technique for demonstrating credibility. Companies such as Ahrefs and SEMrush also do this effectively.
Pillar 3 of Implementing the Kalicube Process: Deliverability
3. Creating the Right Content in the Right Format at the Right Time
Deliverability is primarily about
The usefulness of the content
How that content is packaged for delivery by search engines.
The usefulness is the quality and relevance of the content itself, and the packaging is the ability of the website to deliver the content to its audience (page speed, structure, format, discoverability, crawlability etc).
At Kalicube, we encourage clients to produce content that
Provides a useful solution to their audience
Is in the format that best suits the needs of the audience
Is posted in the places and on platform(s) where the audience naturally gathers
PRO TIP: Points 1 and 2 above are part of most traditional SEO strategies. Point 3 is often under-appreciated and not emphasised sufficiently. Being present on second and third party platforms builds brand awareness, and allows Google to deliver content from other platforms. With an effective strategy, your content and your brand will get that additional SERP visibility at the expense of your competition. This increased brand awareness drives branded searches, which are, by definition bottom of funnel, qualified traffic.
Repackaging existing content: Merci Facteur had thousands of pages of high-quality content that was relevant and useful for its audience. And yet the content was underperforming.
We repackaged the content.
This required 8 strategies
Restructuring parts of the site to help with discoverability
Adding Schema.org markup for clarity
Implementing semantic HTML5 for structure (helping with crawlability and indexability)
Improving internal linking
Adding functionality to make the content more useful to users and Google
We then implemented strategy 6: an FAQ strategy: providing simple, clear answers to common questions about the company, its services and its area of expertise. This strategy serves multiple purposes:
Visibility to a relevant audience in the SERPs (and traffic – see below)
Building Topical Authority
Improving Google's understanding of the company and its offers
Strategy 7 was about topic and brand queries. We identified the most important topical and branded questions and gave the answers in a one-page Q and A format. We included Schema.org Markup, a featured image and videos (when appropriate).
PRO TIP: An additional bonus of this FAQ strategy is that answering branded questions improves client and prospect experience with your company and reduces client enquiries to sales and support, which can mean reduced costs in this department.
Lastly, we implemented a content strategy on second and third party websites – social media, YouTube reviews platforms, and Robin Bourdet implemented a PR strategy that brought multiple mentions and articles. All of these off-site actions support credibility, corroborate understanding and increase brand awareness (visibility on second, third party websites, plus increased visibility in Google Search).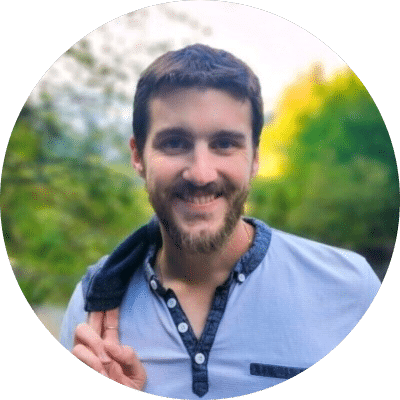 In Less Than 2 Years, Merci Facteur Went From Haemorrhaging SEO traffic to Consistent, Reliable Growth
The Results of the Kalicube Process in Numbers and Visuals
2020 to 2021:
SEO traffic dropped -37% year on year. Robin Bourdet engaged the services of Kalicube in May 2021.
May 2022 (12 months):
The Kalicube Process had stopped the drop, and year-on-year SEO traffic was stable.
February 2023 (additional 10 months):
Year-on-year SEO traffic rose +22%.
Tremendous Increase in the Website Traffic, Brand Searches, and SERP Visibility 2022-2023
33% increase in SEO traffic from Google,
21% increase in brand searches,
28% increase in SERP visibility.


Overall SERP visibility and visits from Google Search Feb 2022 vs Feb 2023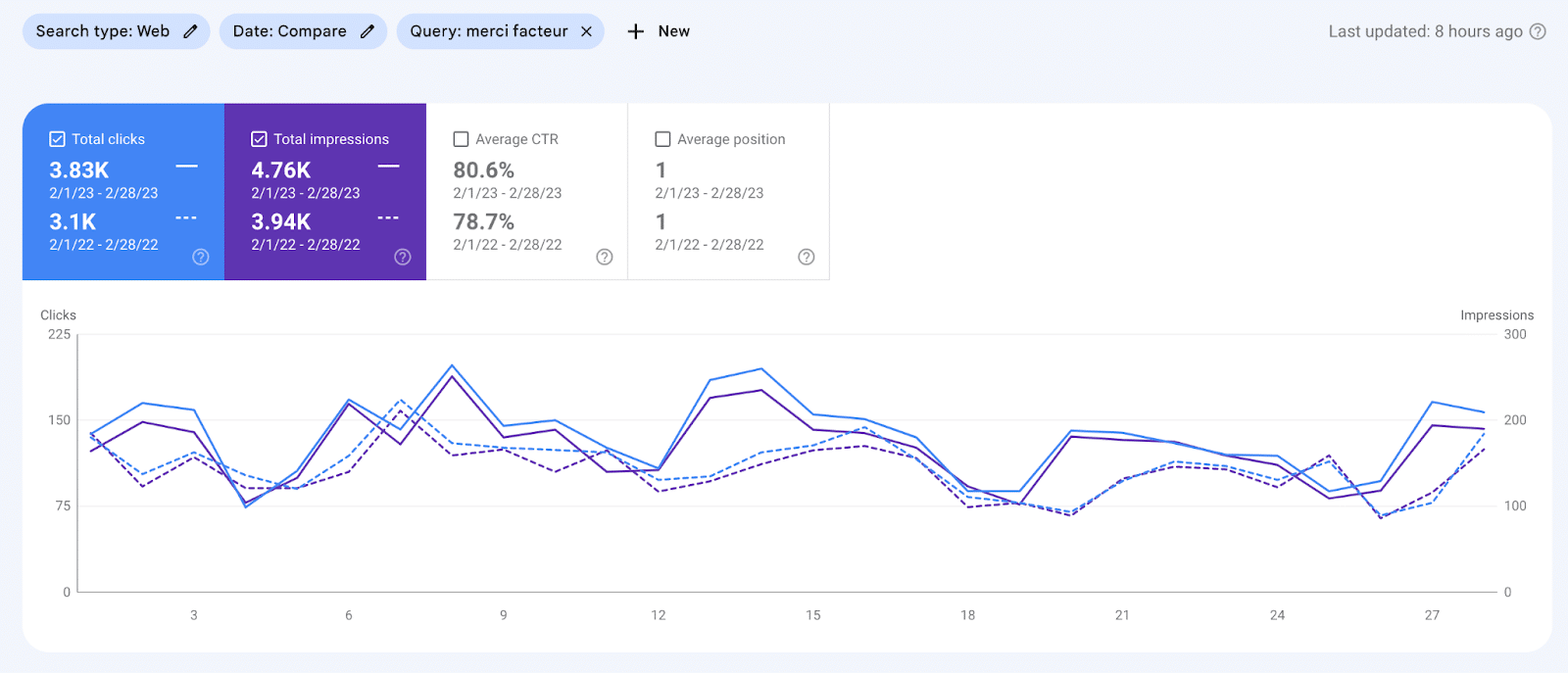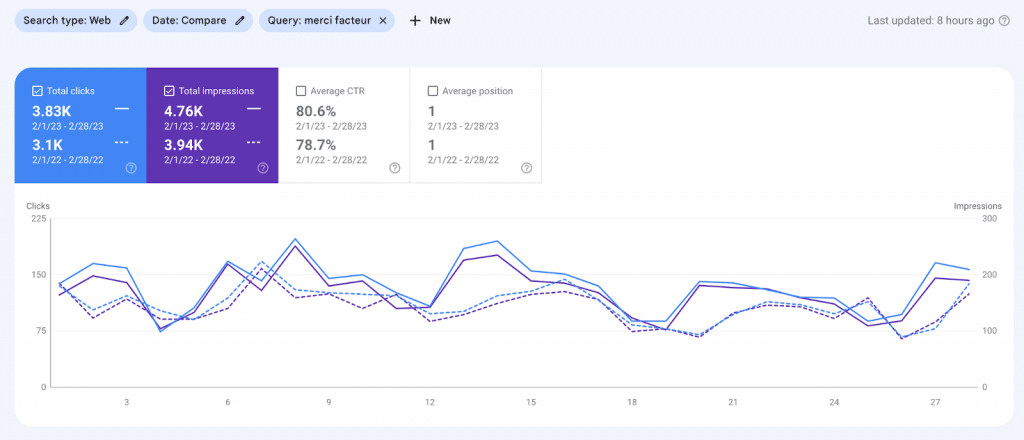 Brand Searches and visits from Google Search Feb 2022 vs Feb 2023


Visibility and visits from Google Search to merci-facteur.com from videos Feb 2022 vs Feb 2023
Jason Barnard Predicted the Era of Answer Engines
Back in 2018
, so the Kalicube Process Was Ready for Bing Chat
The Kalicube Process is an Effective Strategy for Answer Engines
When Bing launched Bing Chat in February 2023, Kalicube was able to evaluate the effectiveness of understanding, credibility and deliverability in the context of Answer Engines.
Featured Snippets are a simple form of "answer" and "People Also Ask" are a simple form of the dialogue we now have with Bing's Answer Engine.
Merci Facteur were immediately cited, referenced and recommended in Bing Chat. In this example, "texte anniversaire gratuit" (which means free birthday text in French).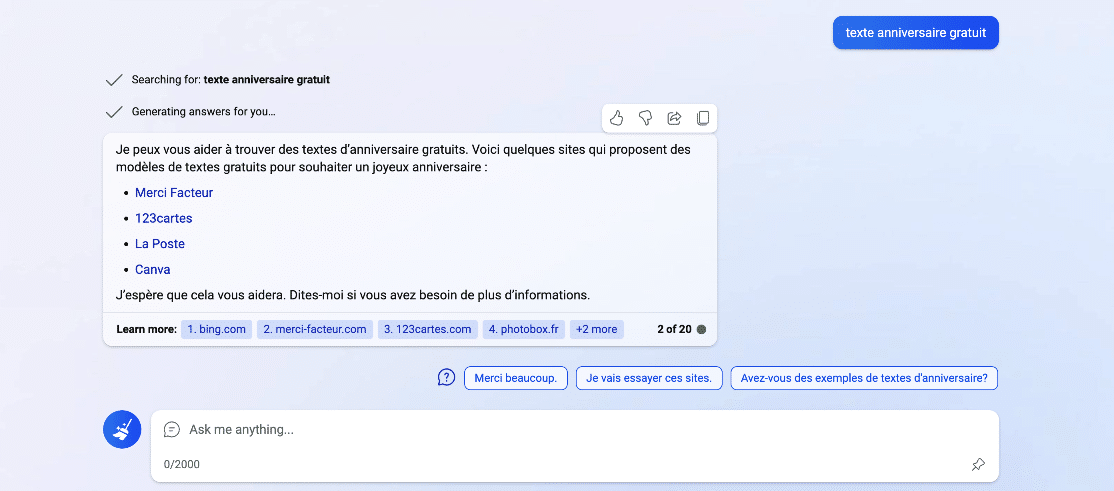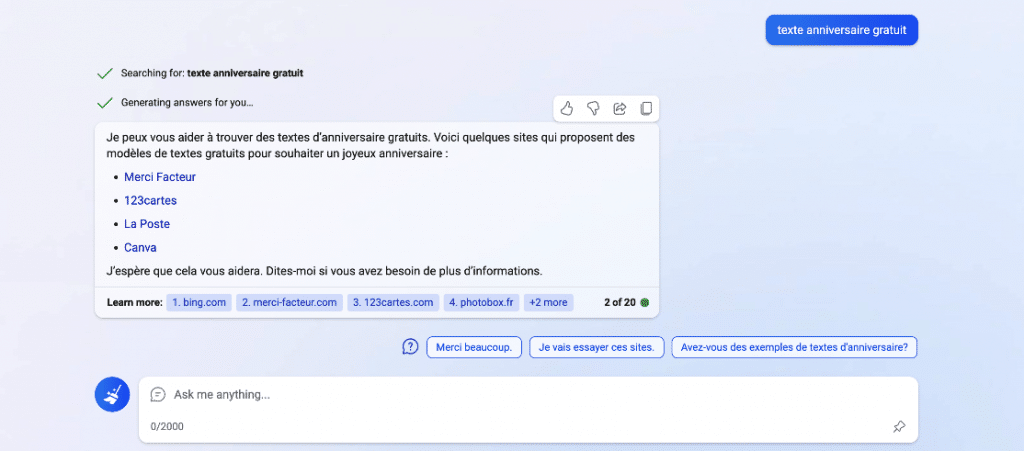 And, of course, this still performs in Search – here on Google in the Featured Snippet.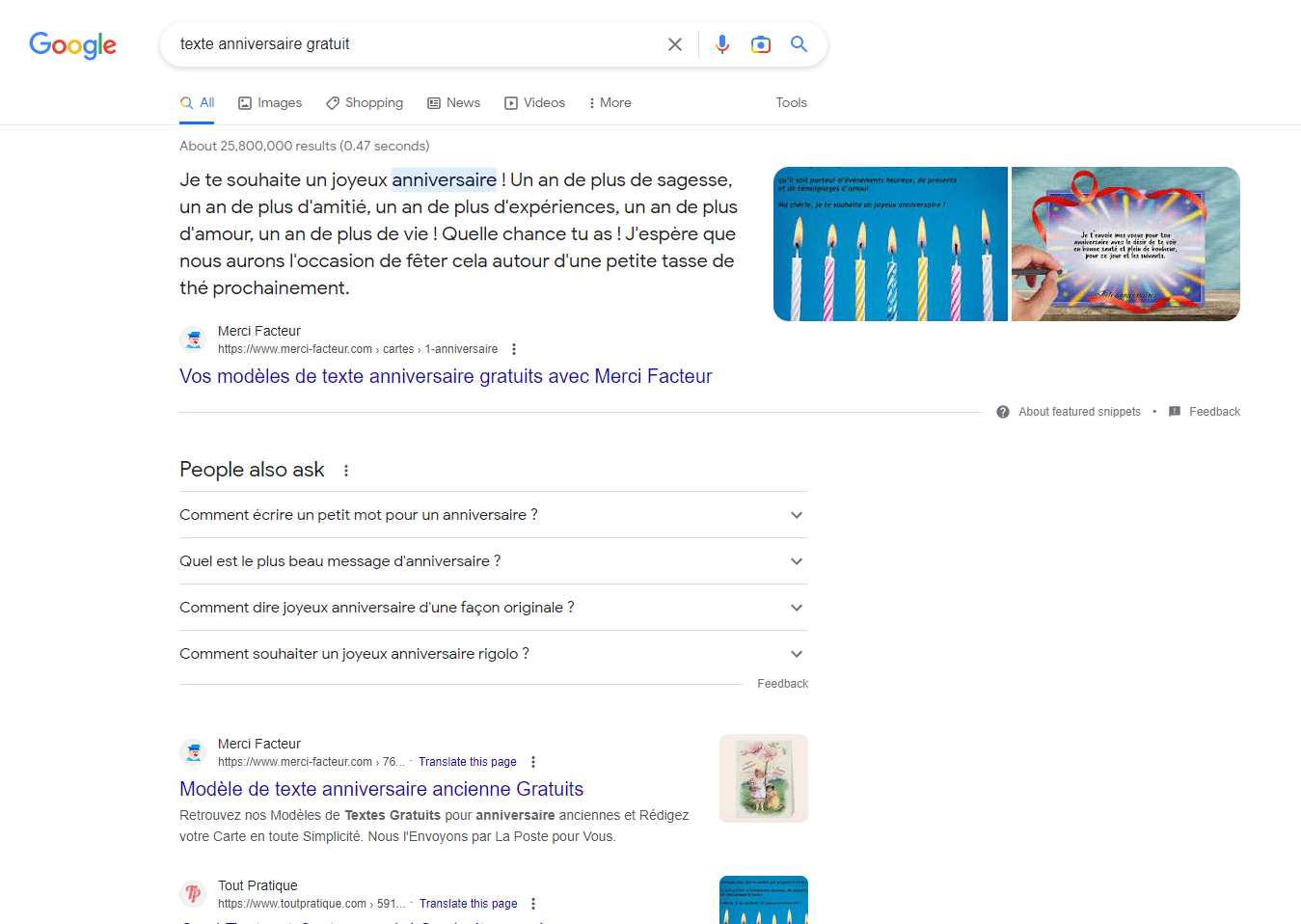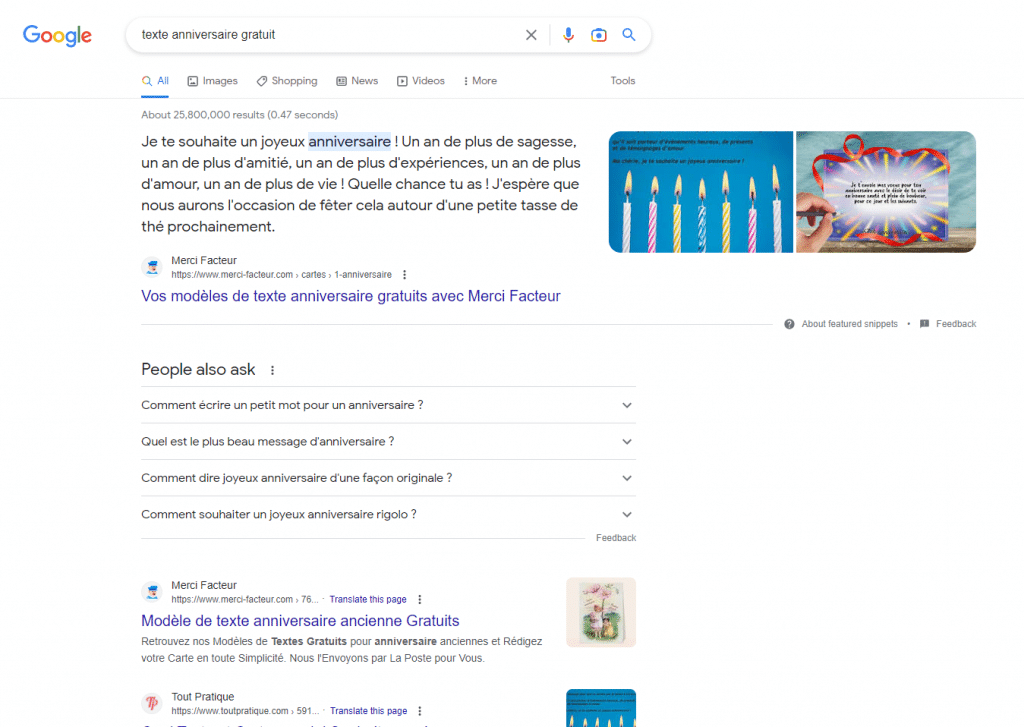 Next Steps
SEO and Digital Marketing is Now In-House and Merci Facteur are Autonomous
Merci Facteur is now in a wonderful position where Google and Bing
Both confidently understand what they are, what they offer and which audience they serve
Are convinced of the credibility of the company, its offer and its content
Have the right content to serve to the subset of their users who are the ideal audience for Merci Facteur, conveniently packaged for efficient delivery
Merci Facteur is also in the enviable position of being autonomous. The Kalicube Team designed a bespoke strategy for Merci Facteur based on their available resources, the needs of their audience and the most effective channels for their industry. Jason Barnard provided coaching on the Kalicube Process for Robin Bourdet for 24 months.
Result? Merci Facteur now knows exactly how to continue implementing the Process in the years to come.
List of all wins
32% increase in SEO traffic from Google
20% increase in brand searches
29% increase in SERP visibility
Increase in brand awareness
Increased profits
Other Clients Who Now Implement the Kalicube Process Autonomously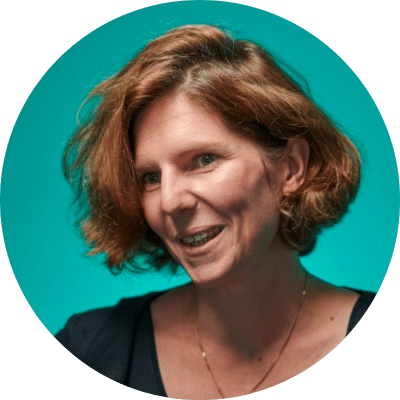 For Cedreo, we created the relevant strategies and techniques between 2019 and 2021. They now autonomously implement the bespoke version of the Kalicube Process we created with them.
List of wins Year-on-Year 2022-2023
+61% increase in SEO traffic from Google
+32% increase in brand searches
+60% increase in SERP visibility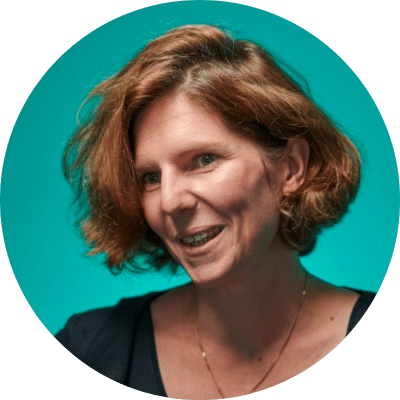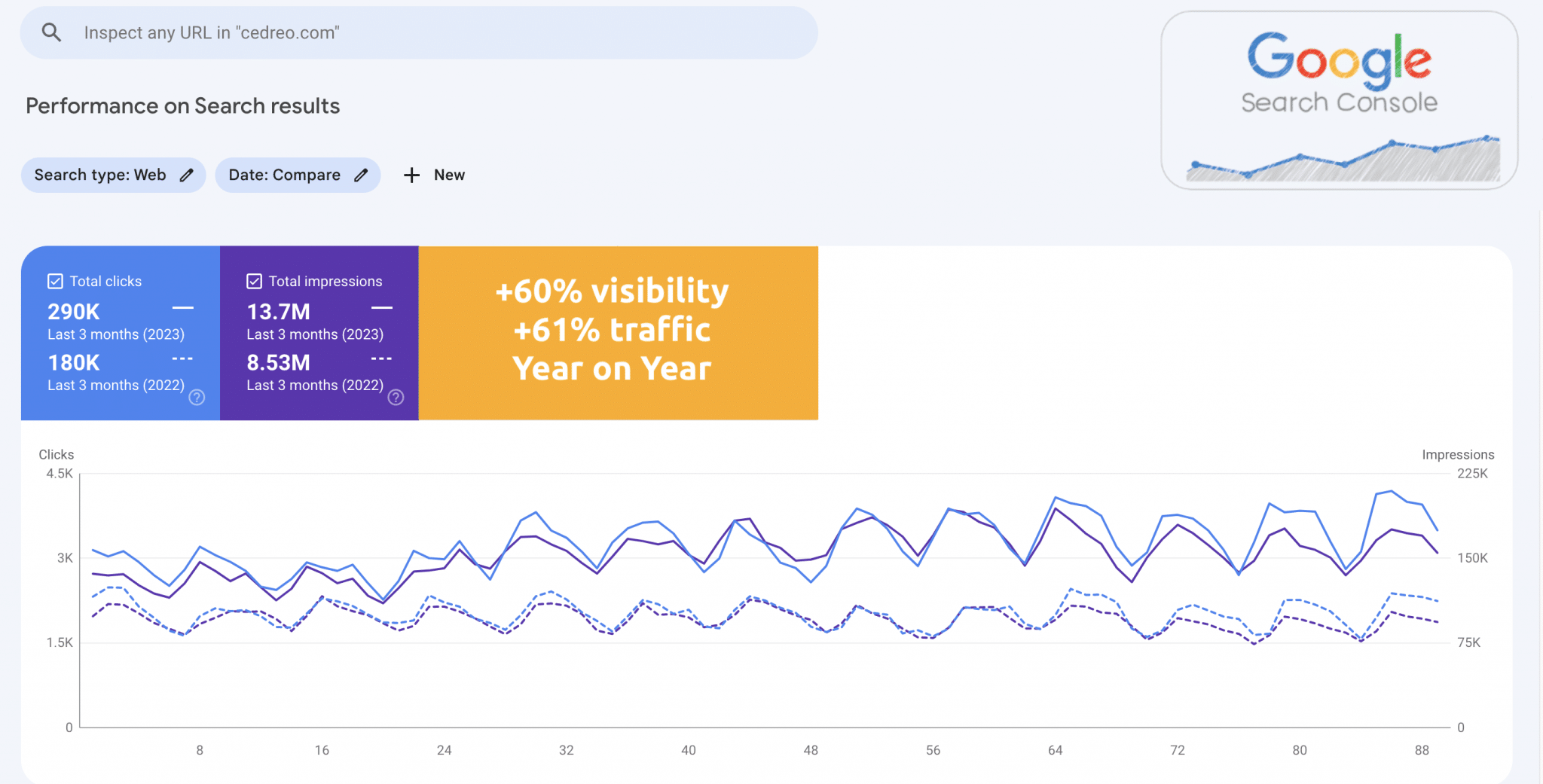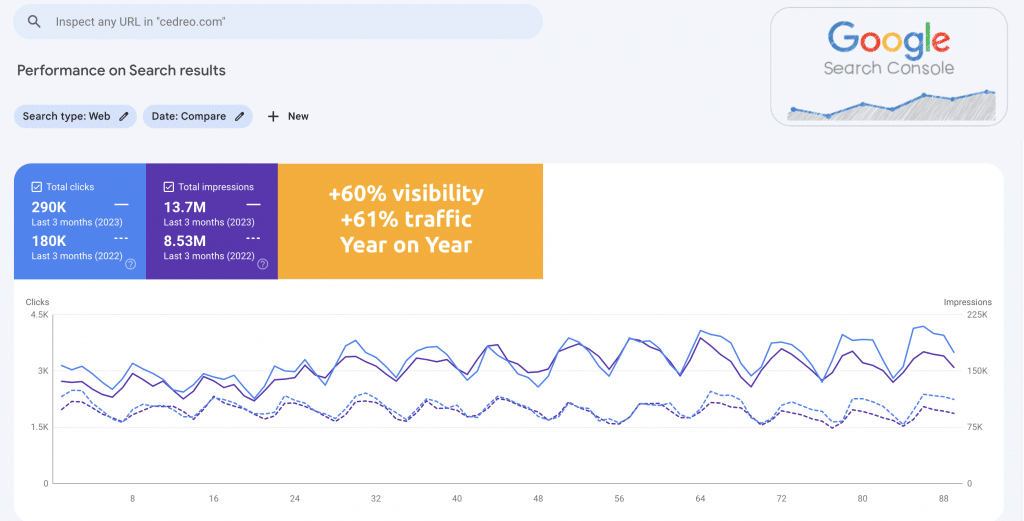 Search traffic for Cedreo: 2023 compared to the same period 2022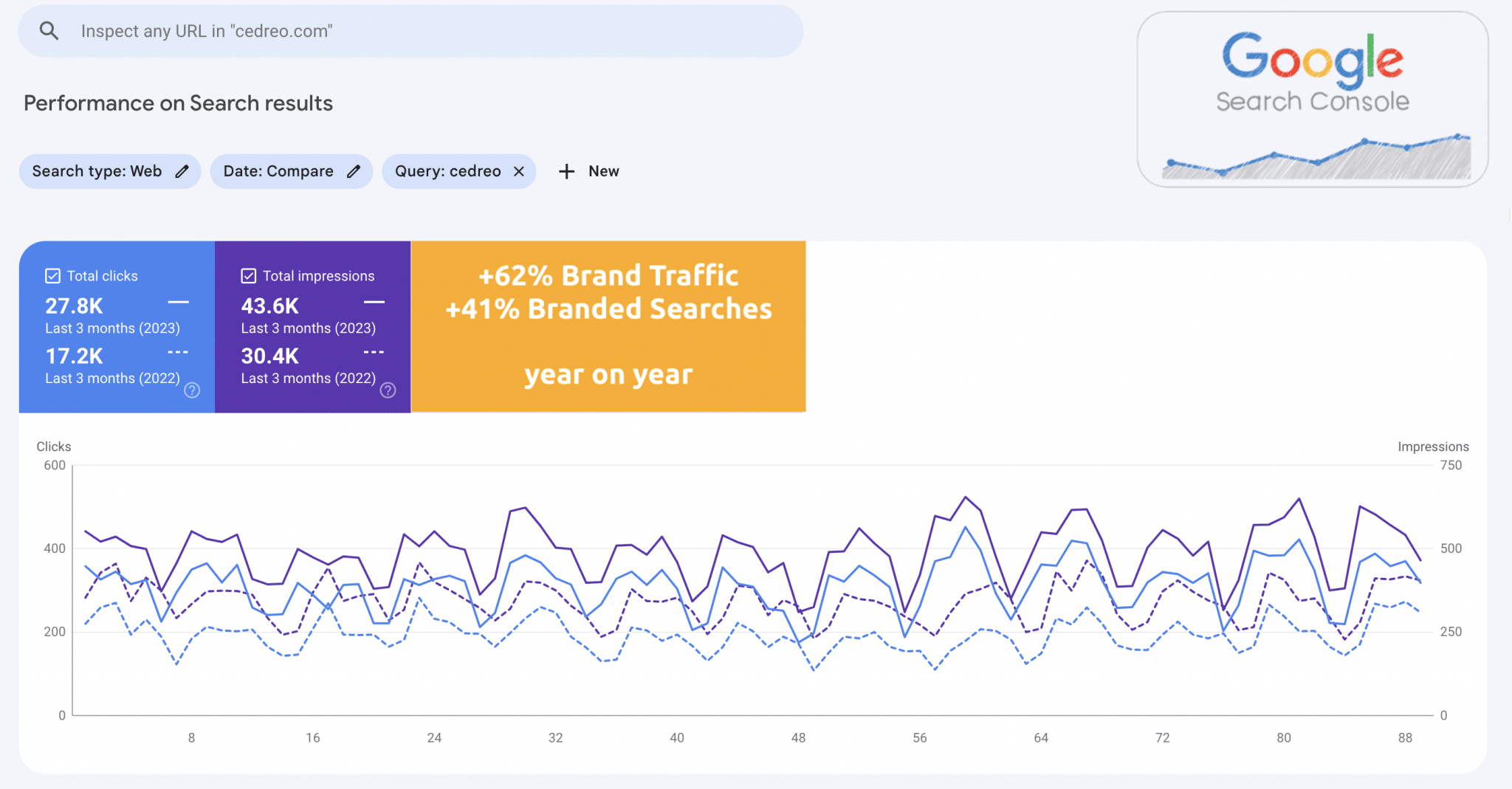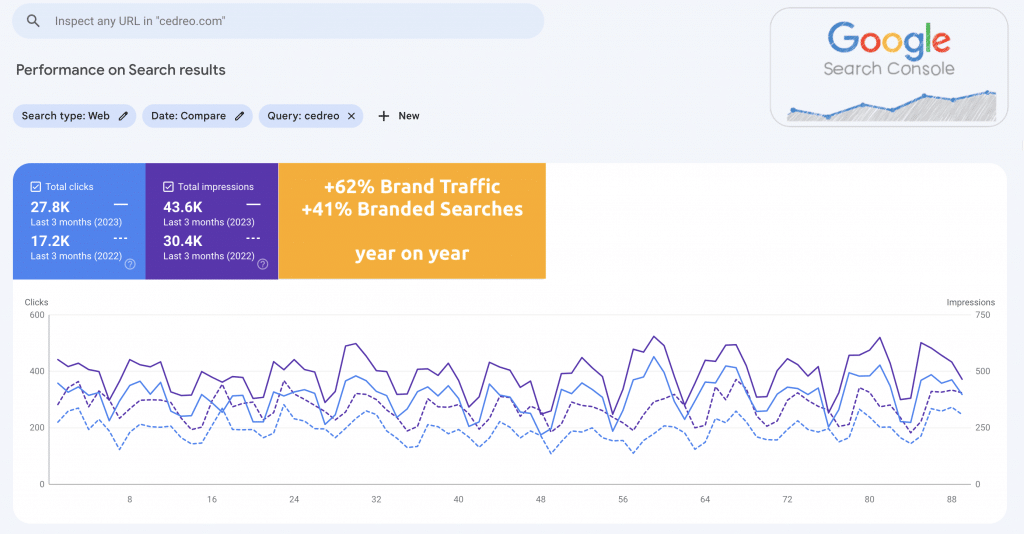 Branded search traffic for Cedreo: 2023 compared to the same period 2022
We created the relevant strategies and techniques for Ubigi between 2018 and 2021. They are now (very) successfully implementing their bespoke version of the Kalicube Process with just their in-house team.
List of wins Year-on-Year 2022-2023
+160% increase in SEO traffic from Google
Four-fold increase in brand searches
+160% increase in SERP visibility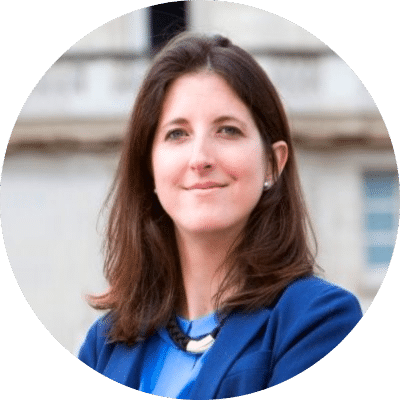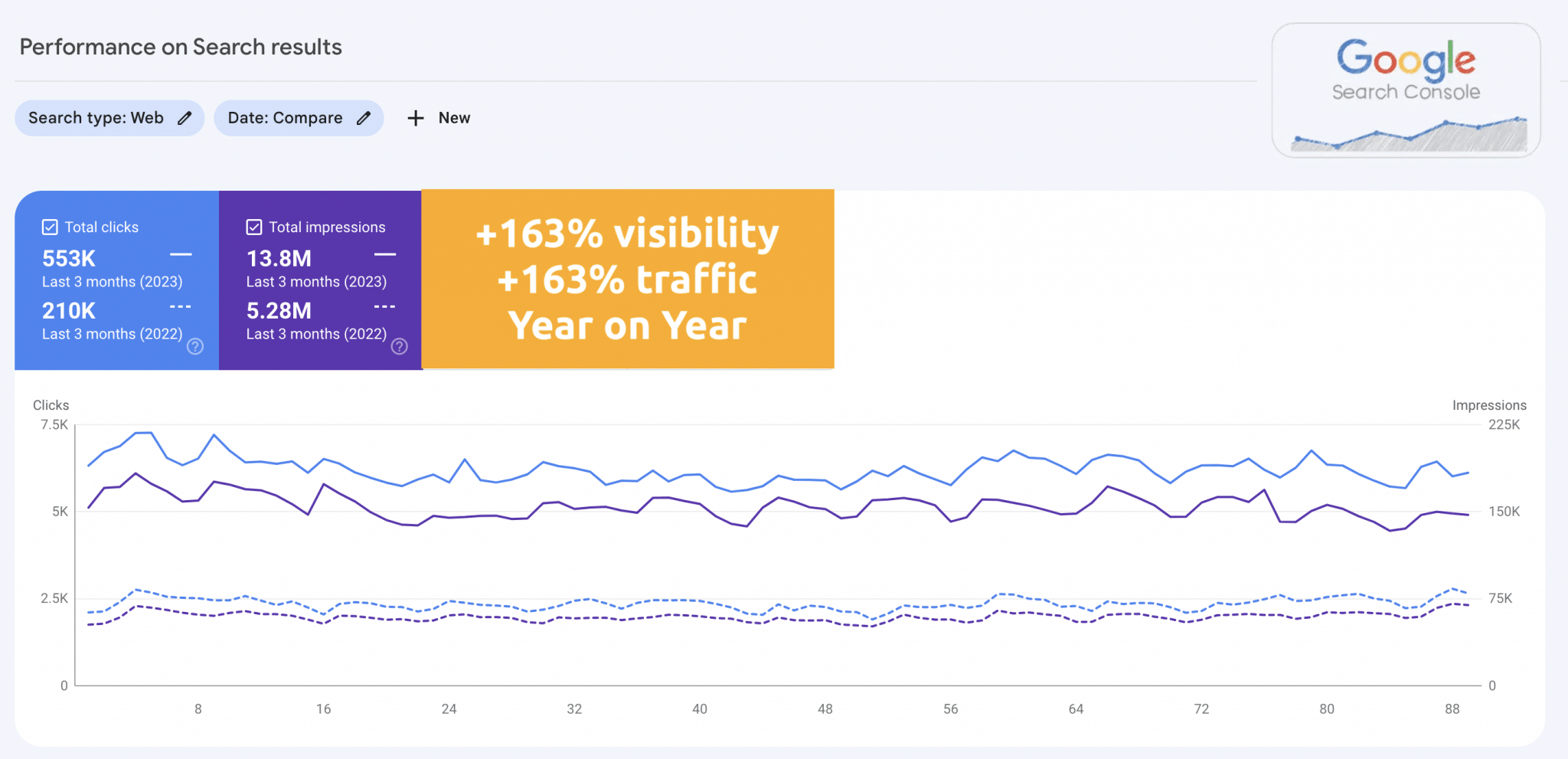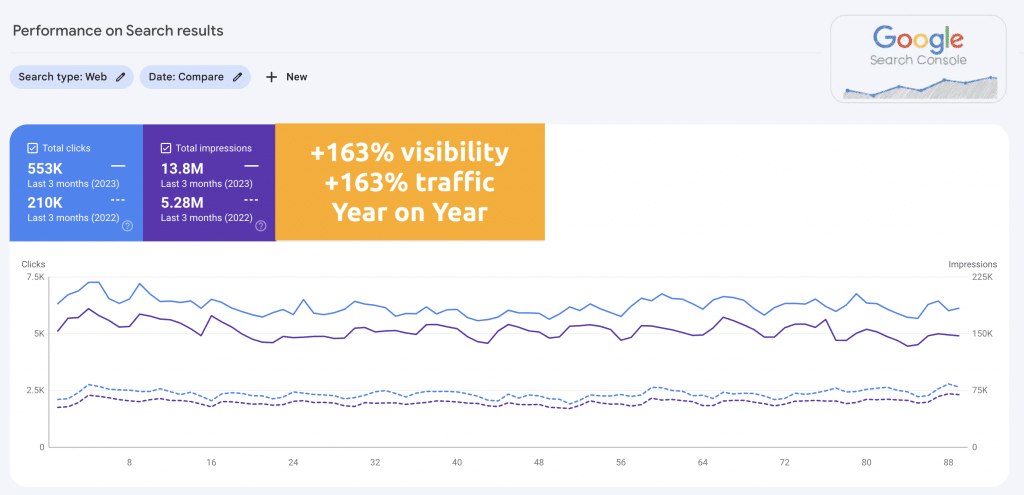 Search traffic for Ubigi: 2023 compared to the same period 2022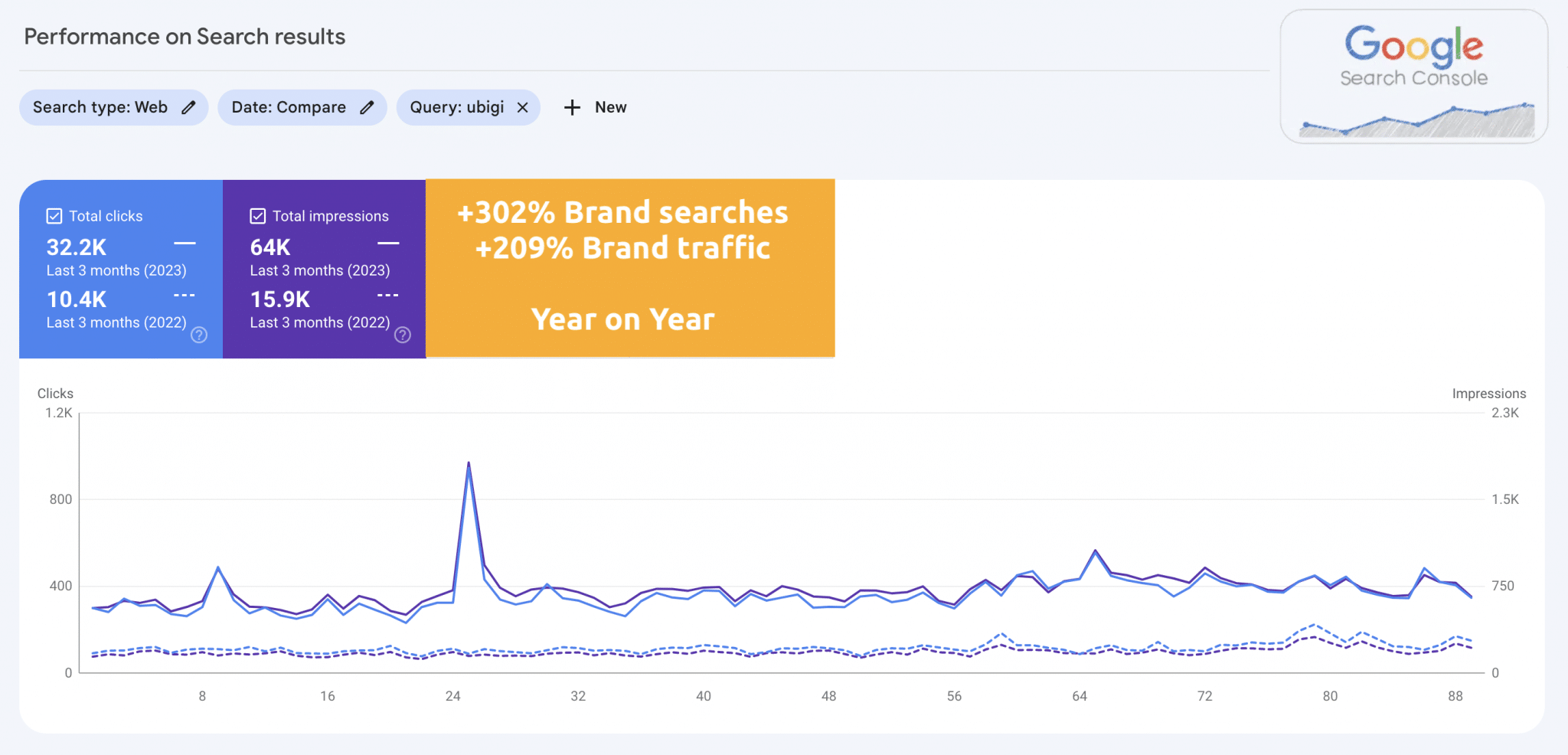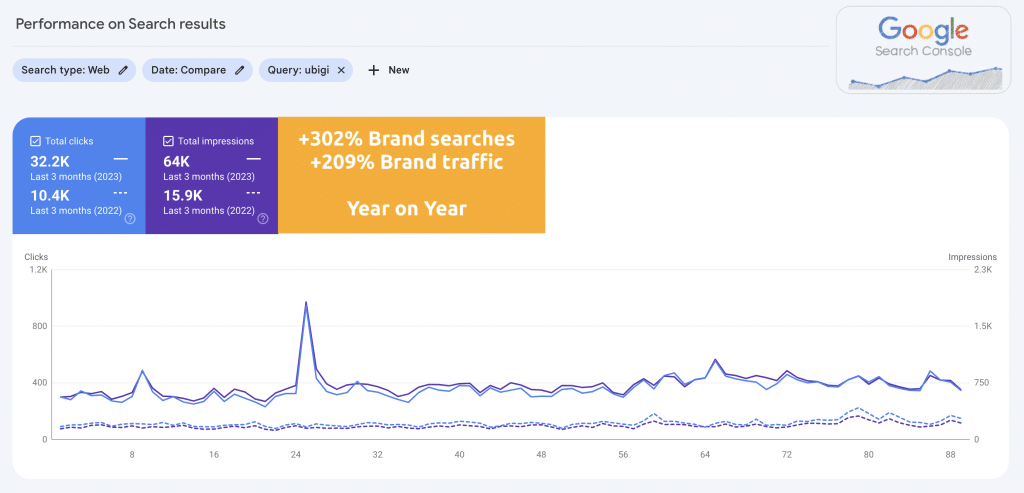 Branded search traffic for Cedreo 2023 compared to the same period 2022
Want to improve your digital marketing strategy? Book a call with Jason Barnard to see how the Kalicube Process can deliver these results for your business.
Conclusion
The Kalicube Process is your All-in-One Digital Marketing Solution
The Kalicube Process is an incredibly powerful solution to optimised strategy for Search, Answer and Assistive Engines. The approach is always the same: understanding, credibility and deliverability. The strategies, techniques and tactics clients implement differ greatly depending on their existing situations, their resources and their industry.
Our 25 years of experience combined with proprietary data from the Kalicube Pro SaaS platform enable us to pinpoint the exact strategies and the ideal chronology for each client. The process takes between 12 months and 2 years, but the aim is always the same – implement a sustainable future-proof search strategy that the client can implement autonomously.
After 2 years, we hand you the keys.
Understanding, Credibility, and Deliverability are Key
The Kalicube Process is simple but it requires consistency to work. The keys to this strategy are to constantly reinforce Google's understanding of your Entity, maintain work on credibility signals, and consistently provide relevant deliverable content.
Our clients can expect to implement the Kalicube Process autonomously after 2 years because
The system is simple
The strategy is based on understanding, credibility, and deliverability as seen through Google's eyes, your audience and your industry.
After 2 years, our clients understand the Kalicube Process and are ready to take the lead.
The Kalicube Process will ensure you can continue to:
Increase your online traffic,
Stay ahead of your competition,
Drive more success, customers and revenue to your business.
The team at Kalicube Pro can build a bespoke implementation of the Kalicube Process for your business or brand. Kalicube Pro uses data, not guesswork. We can also support you and train your team to become autonomous with the strategies for one or two years.
Please book a call with Jason to discuss what the Kalicube Process can achieve for your content and brand.
At Kalicube We Practice What we Preach
We often hear people say "The cobbler always wears the worst shoes" or "we are working so hard for our clients, that we don't have time to work on our own SEO". At Kalicube we buck that trend. In order to truly understand a process, you have to implement it directly.
From 2015 to 2021 we built our strategy on digital branding and marketing. And that is the foundation of our business. We only started on SEO with the launch of the kalicube.com website in May 2021, and since then, thanks to our full implementation of the Kalicube Process using Kalicube Pro, we have doubled revenues in just 2 years and we are seeing 300% year-on-year SEO growth. The growth shows no signs of slowing down (au contraire!)
Here is how our implementation is going purely in terms of SEO in year 2: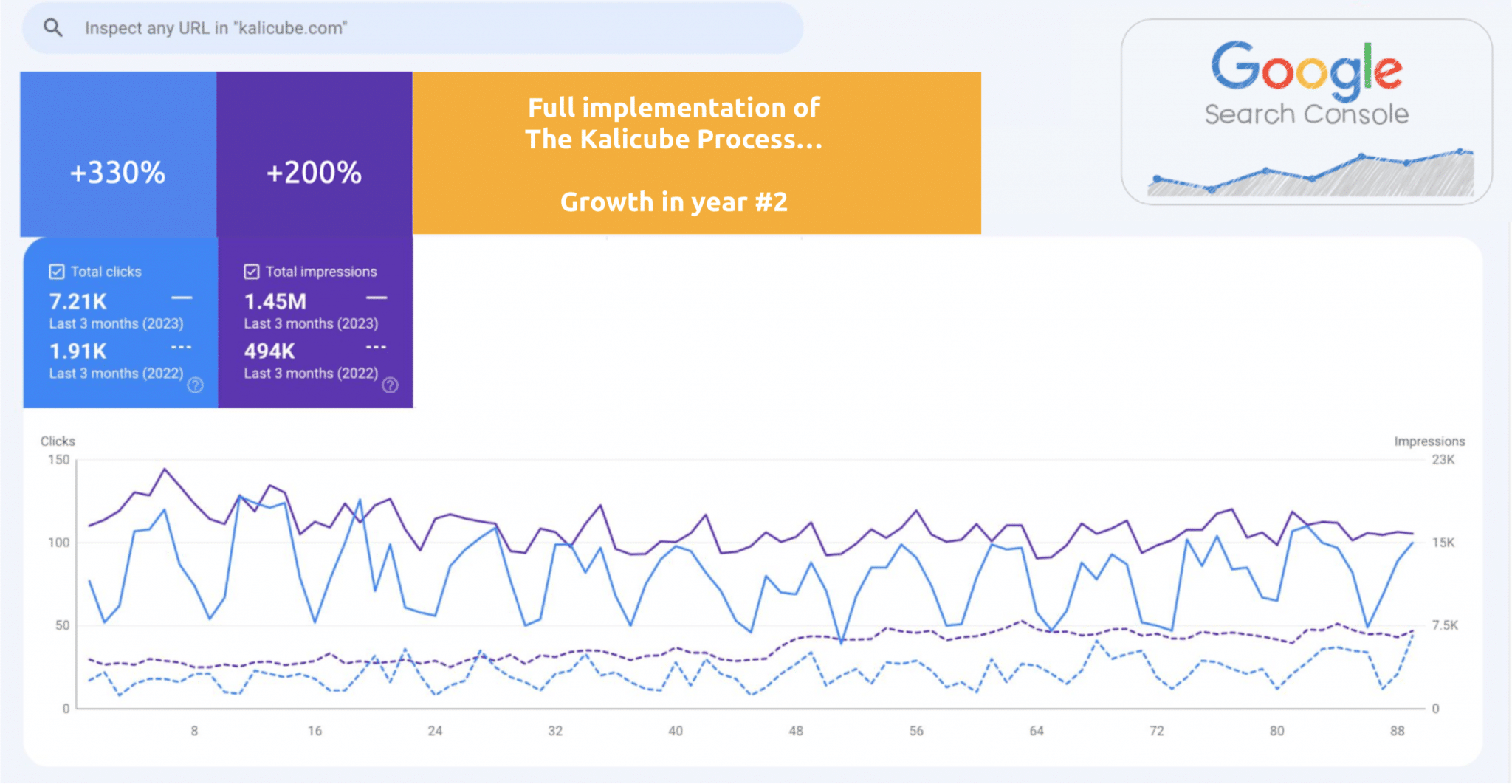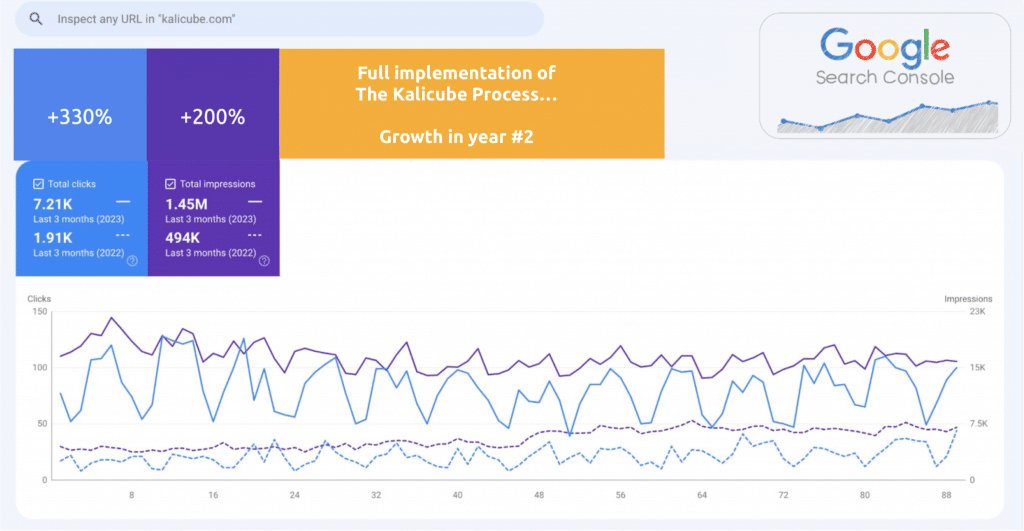 Please book a call with Jason to discuss what the Kalicube Process can achieve for your content and brand.