How to Tell Your Authentic Story As a Podcast Guest (Jason Cercone and Jason Barnard)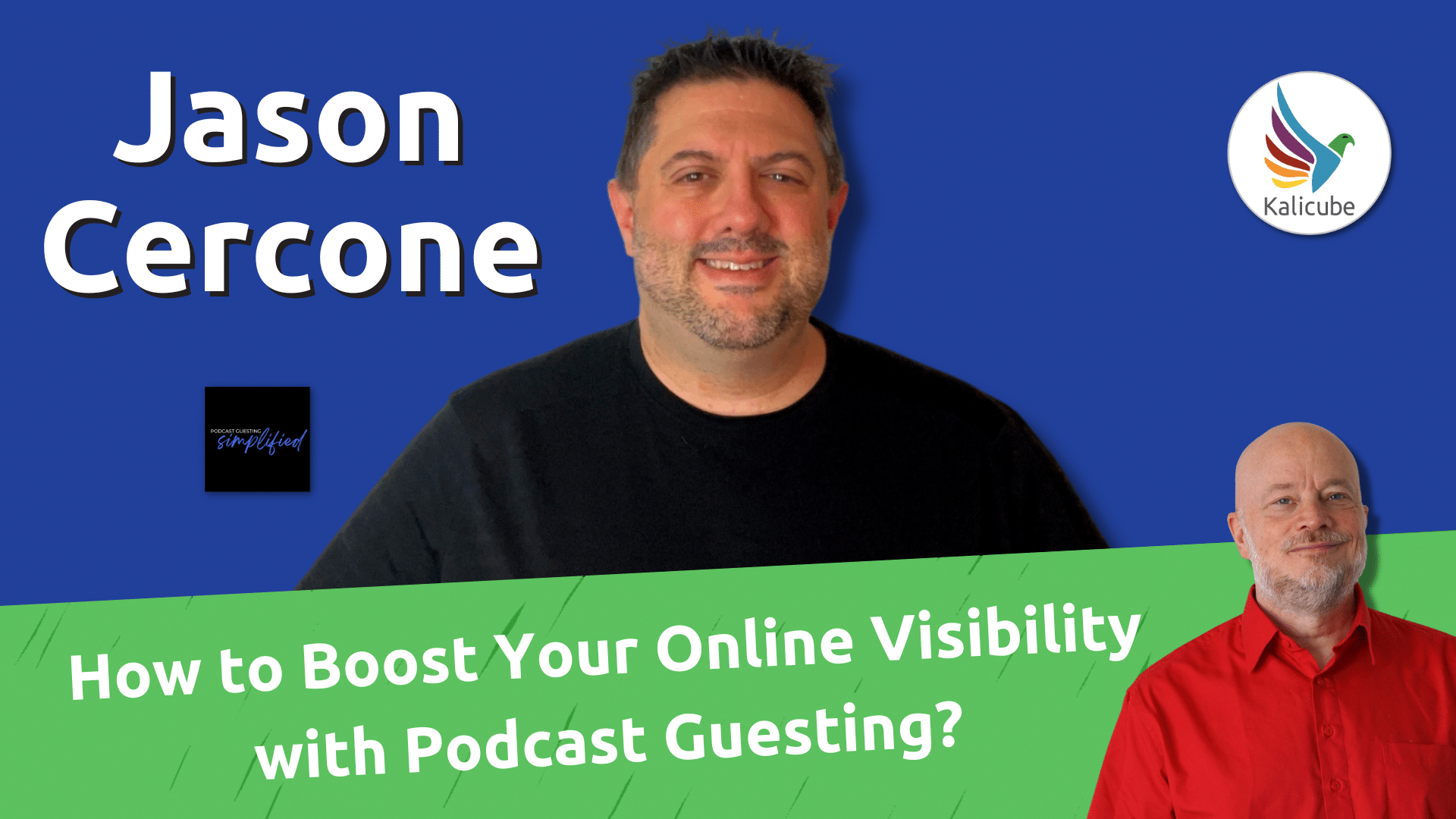 How to Boost Your Online Visibility with Podcast Guesting? – Kalicube Knowledge Nuggets
In this short video clip, Jason Cercone explains how being a podcast guest helps with Branded Search. Jason discusses the importance of a clear call to action and directing listeners to a destination you can control such as your website. Watch the video right to the end.
00:00 Jason asks questions
01:19 You need to be very "clear and concise with your call to action"
01:44 Having podcast guesting opportunities can create a lot more visibility
Transcript from How to Boost Your Online Visibility with Podcast Guesting? – Kalicube Knowledge Nuggets
Jason Barnard: One thing you've just reminded me of is, I never ask anybody where can people find you.
But, we do ask this question, How can being a podcast guest help with Branded Search? Or how does Branded Search tie in with being a podcast guest?
Which means from this perspective, now is your opportunity to say how people can reach out to you because it's by searching your name.
Jason Cercone: Right. And you showed that when you did my SERP evaluation at the very beginning. When you searched Jason Cercone, I'm popping right up.
You can pop in podcast guesting simplified. It's probably gonna pop up as well. But, the search engine visibility that becomes available because of podcast guesting is one of the biggest benefits because you are creating more quality back links that are pointing back to your website as long as "you're using a call to action". That points people to your website and you're actually giving your website to the podcaster to post in their show notes and on their website.
Some people use the wrap up time to rattle off 20 social media networks, and that typically doesn't help anything because people will get the paralysis by analysis because there's so many options and then they won't take any action at all.
So you need to be very "clear and concise with your call to action". And it's best to send people to a destination that you own where you can control the narrative, where you don't potentially fall prey to Zuckerberg selling off everything and moving to a private island somewhere.
You have to think about where you're taking people, where you want them to join you because you want to bring more value to them. And your website's where it's at.
So having these podcast guesting opportunities available to you and then having those final products out there can create a lot more visibility on those search engines.
Thus, giving viewers when they look you up, search you by name, or maybe they find your book and they look up by that, just for an example there's more quality links pointing to your website, thus giving more people opportunities to find you.
Jason Barnard: Lovely.
"This Knowledge Nugget is taken from the Branded Search (and Beyond) Podcast with Jason Barnard."
Official event page link: https://brandedsearchandbeyond.com/20…