Kalicube Gets a Knowledge Panel for Sara Moccand-Sayegh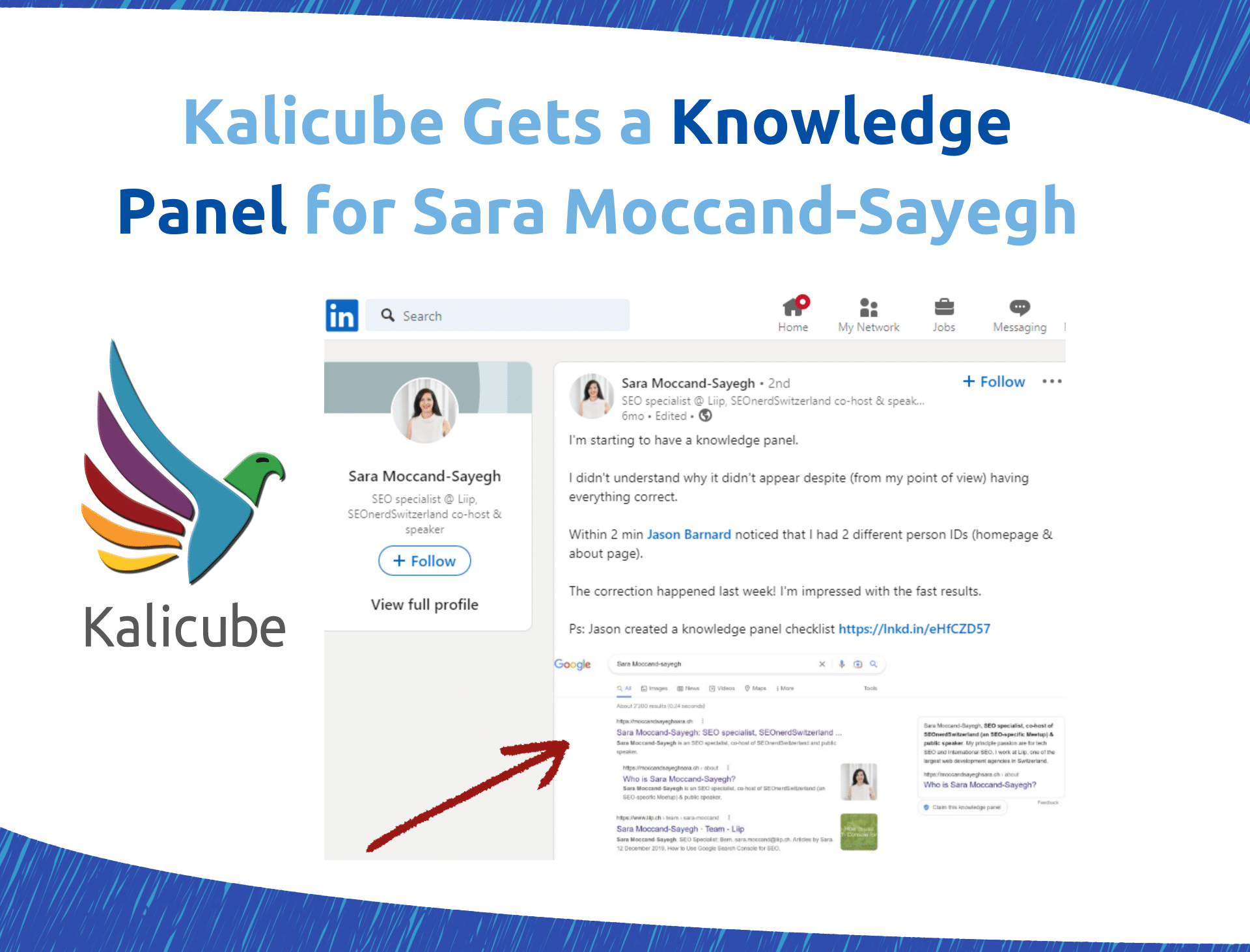 In this article, we are pleased to share with you the success story of one of our valued clients and Kalicube friend, Sara Moccand-Sayegh, who recently secured her long-awaited Knowledge Panel.
The Quest for a Knowledge Panel Begins
Sara Moccand-Sayegh had made great strides in her field, positioning herself as an authority and influencer. She carefully maintained her online presence and ensured that all information about her was accurate and up to date. Despite her best efforts, however, the elusive Knowledge Panel remained out of reach.
"I'm starting to have a Knowledge Panel," Sara remarked, expressing both anticipation and perplexity.
It was clear she was doing everything right, but the Knowledge Panel was nowhere to be seen. She could not explain why her Knowledge Panel had not yet appeared.
The mystery persisted: why was it not appearing?
Jason Barnard: The Sherlock Holmes of the Digital World
Jason Barnard, the CEO and founder of Kalicube is not only a recognized authority in the field of digital marketing and SEO but also known as the digital detective with a reputation for solving the most perplexing online mysteries.
Within just two minutes of analyzing Sara's online presence, Jason had identified the culprit: two different person IDs — one on her homepage and another on her About page.
This seemingly minor but crucial detail was the root cause of Sara's Knowledge Panel's absence.
With his years of experience (and through the Kalicube Process), Jason was able to quickly diagnose the problem and formulate a solution.
The Kalicube Process is a three-pillar digital marketing strategy that allows businesses to optimize their visibility, message, and acquisition funnel across their entire digital ecosystem. The strategy is refreshingly simple: grounded in brand, marketing, and future-proof SEO. Use the Kalicube Process:
Craft the ideal digital marketing strategy so your business stands where your audience hangs out online.
Educate Google so it knows, likes, and trusts you and rewards you with a Knowledge Panel and a glowing Brand SERP
Recommends you as the best solution in the traditional and AI search results.
Kalicube Pro (Kalicube's proprietary SaaS platform) automates the Kalicube Process, so crafting a bespoke digital marketing strategy that includes Knowledge Panels and positive Brand SERPs for any person or business is as simple as pushing a button. Using data sourced from Google dating from 2015 (and growing), Kalicube Pro contains over 10 million Knowledge Panels, tracks 7.3 million kgid, over 1 billion data points and tracks over 100,000 entities and dozens of countries. Kalicube Pro knows which sources Google trusts to corroborate business information online – and there are over 40,000.
Read more about the Kalicube Process here >>
Read more about what the Kalicube Process can deliver for your business >>
Swift Correction and Impressive Results
What makes this success story so special is the speed with which Jason Barnard's corrections took effect. The necessary adjustments were made immediately and the Knowledge Panel began to materialize. Sara was amazed at the rapid change in her digital identity.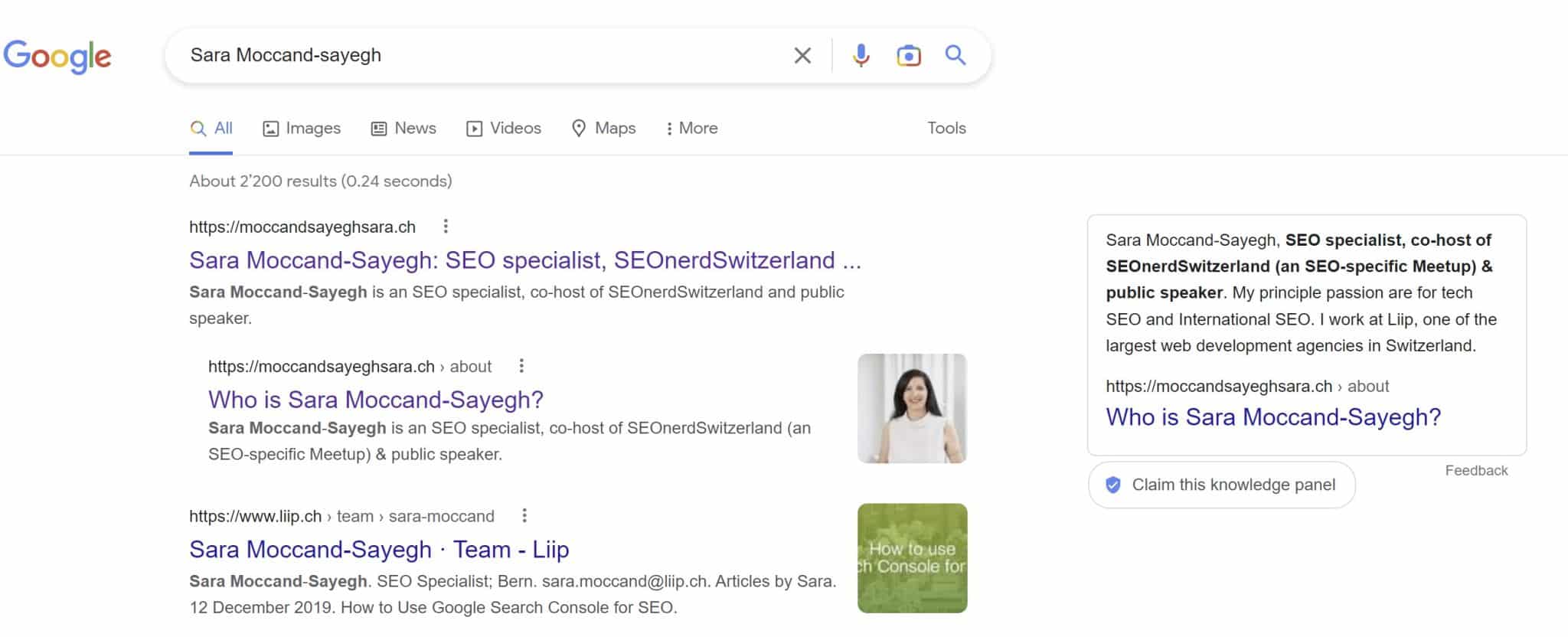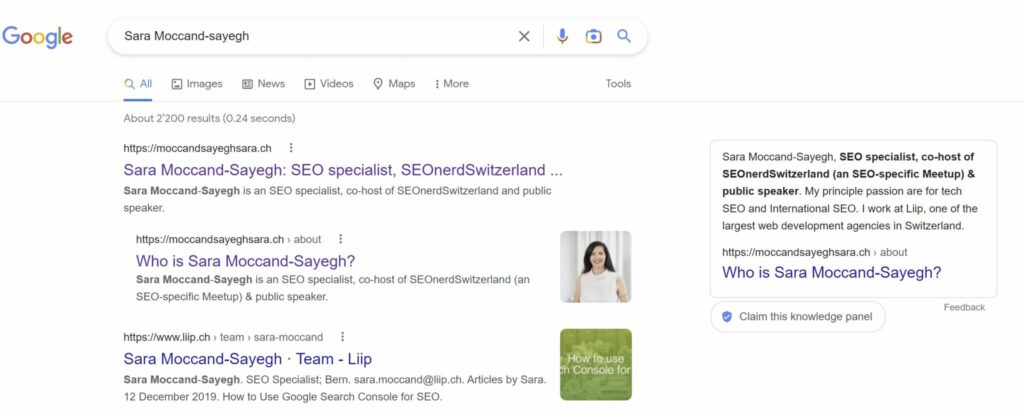 "The correction happened last week! I'm impressed with the fast results!" Sara remarked.
In just a few days, her online presence changed dramatically and her Knowledge Panel began to take shape, serving as a testament to her expertise and authority in her field.
Link to Sara's social proof here.
A Knowledge Panel Checklist for Success
In addition to solving the specific problem, Jason Barnard has generously provided a Knowledge Panel checklist, a valuable resource for anyone looking to build their presence in the digital world.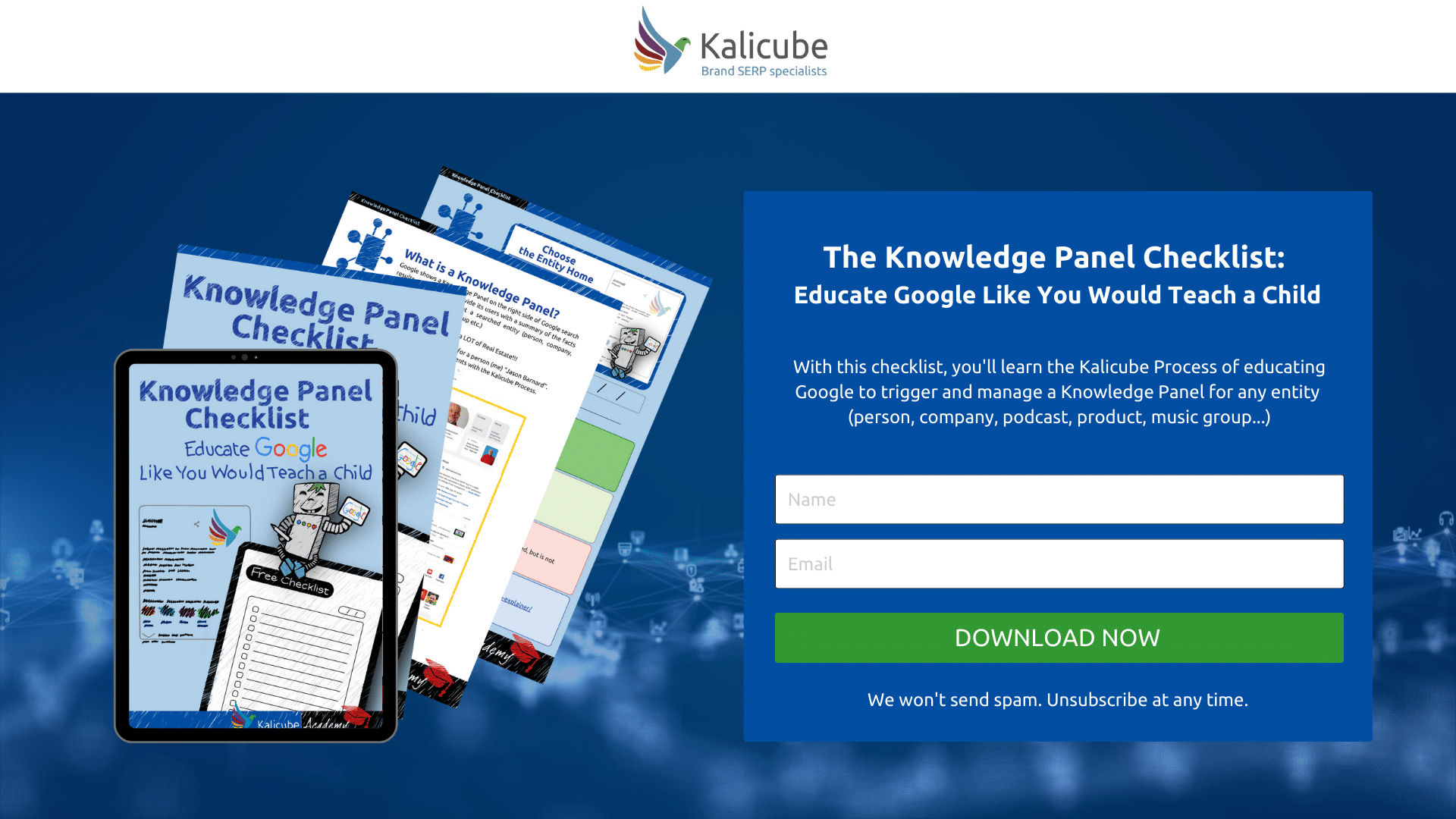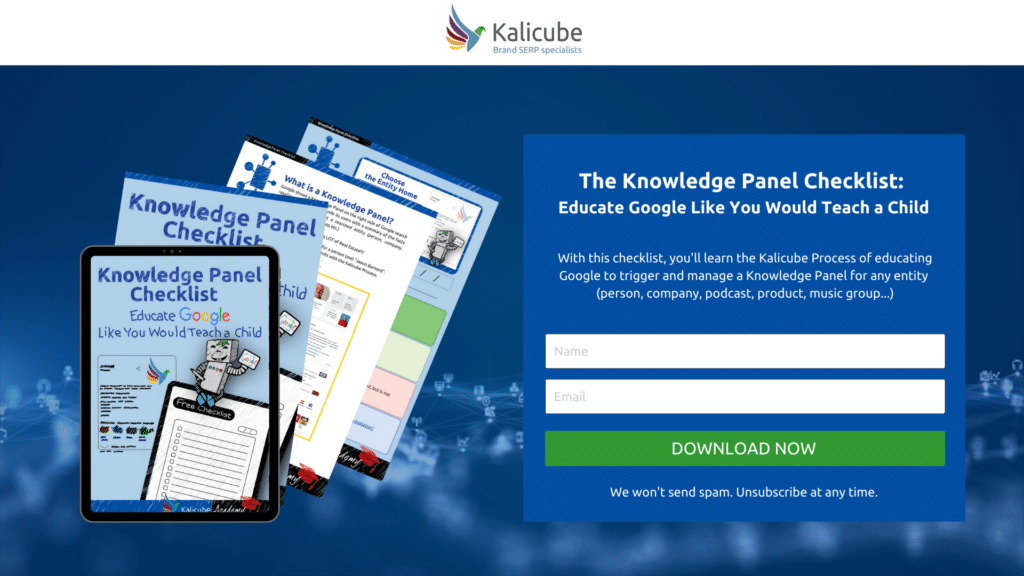 This checklist serves as a comprehensive guide, providing insight into the complicated process of obtaining a Knowledge Panel and ensuring that all the necessary elements are in place.
In Conclusion
Sara Moccand-Sayegh's journey from confusion to success is a testament to the transformative power of a Knowledge Panel and the unparalleled expertise of Jason Barnard. This success story highlights the importance of paying close attention to detail and seeking expert advice in the complex world of digital marketing.
If you have ambitions to secure a Knowledge Panel and strengthen your online presence, you should follow in Sara's footsteps. With the right guidance and expertise, you too can realize the full potential of your digital identity.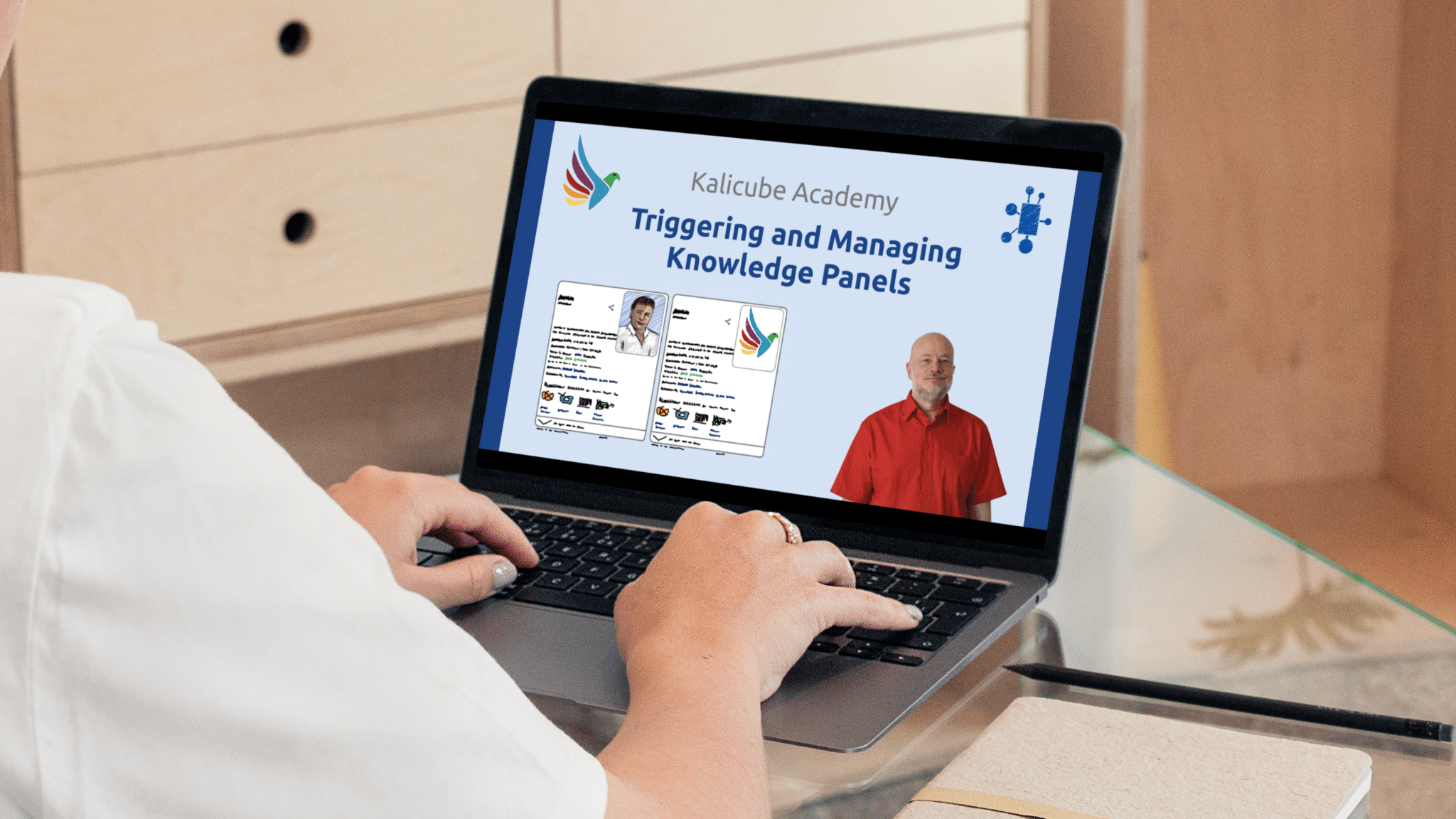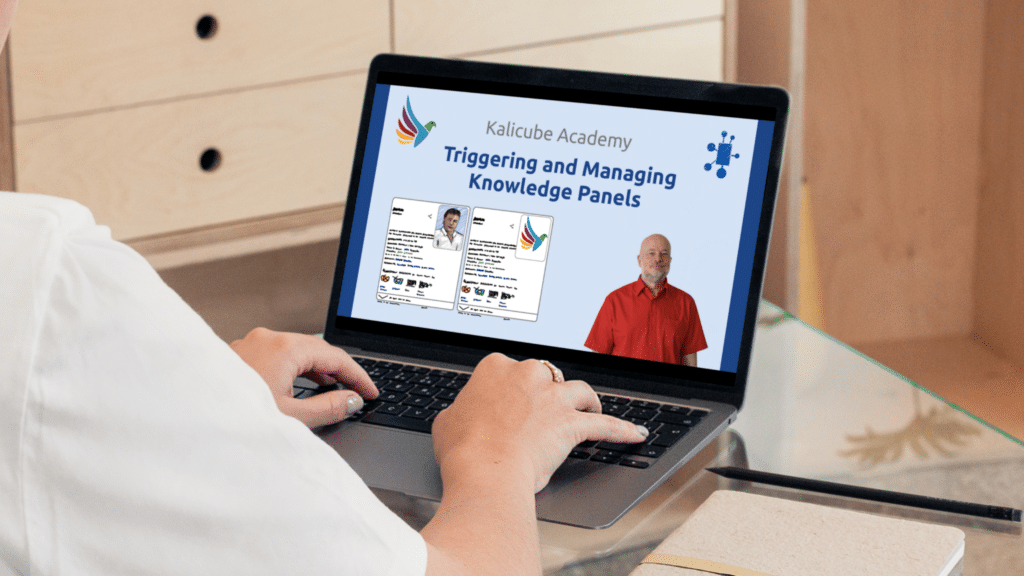 Start your journey today with Jason Barnard's Knowledge Panel Checklist and watch your online presence take off.
To access Jason's Knowledge Panel Checklist, click here.