One-on-One Coaching with Jason Barnard
Who Can Benefit From One-on-One Coaching?
Anyone managing the online presence of a brand (large corporation, small company, local business, person, music group…). That's you if you are a:
Online Reputation Manager
Public Relations Specialist
Digital Marketer
Brand Manager
Brand Owner
Why Choose One-on-One Coaching?
These personalised sessions are the perfect in the following cases:
Help With a Specific Brand SERP or Knowledge Panel Issue
The book, courses and the Kalicube Pro SaaS platform will cover the vast majority of your needs, but sometimes you'll be faced with specific, unusual or difficult Brand SERP or Knowledge Panel issues. That is the time to book a coaching session with Jason. With more than a quarter of a century building and promoting and 10 years focussing on Brand SERPs and Knowledge Panels, he's "seen it all", and will be able to provide you with the solutions you need.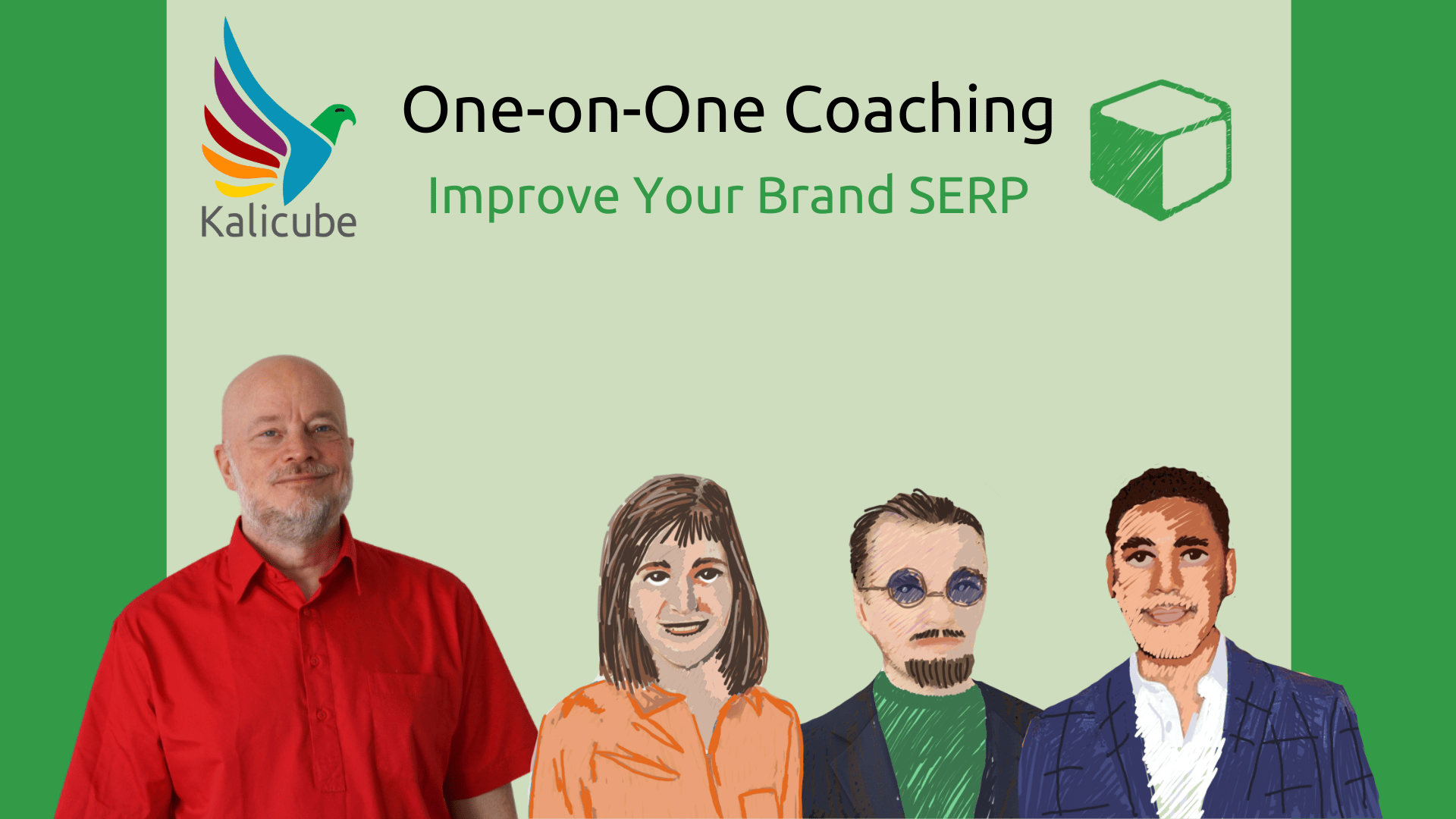 What Do You Get in a One Hour With Jason?
In one hour, Jason Barnard (The Brand SERP Guy) will figure out the solution to your problem, and tell you the steps you need to take. As an experienced digital marketer, you'll know the ins-and-outs of the implementation, so one hour is probably all you'll need 🙂
Choose your one-on-one coaching
Frequently Asked Questions