The Secrets of Adding Metadata to a Video for Higher Rankings on YouTube and Google with Paul Andre de Vera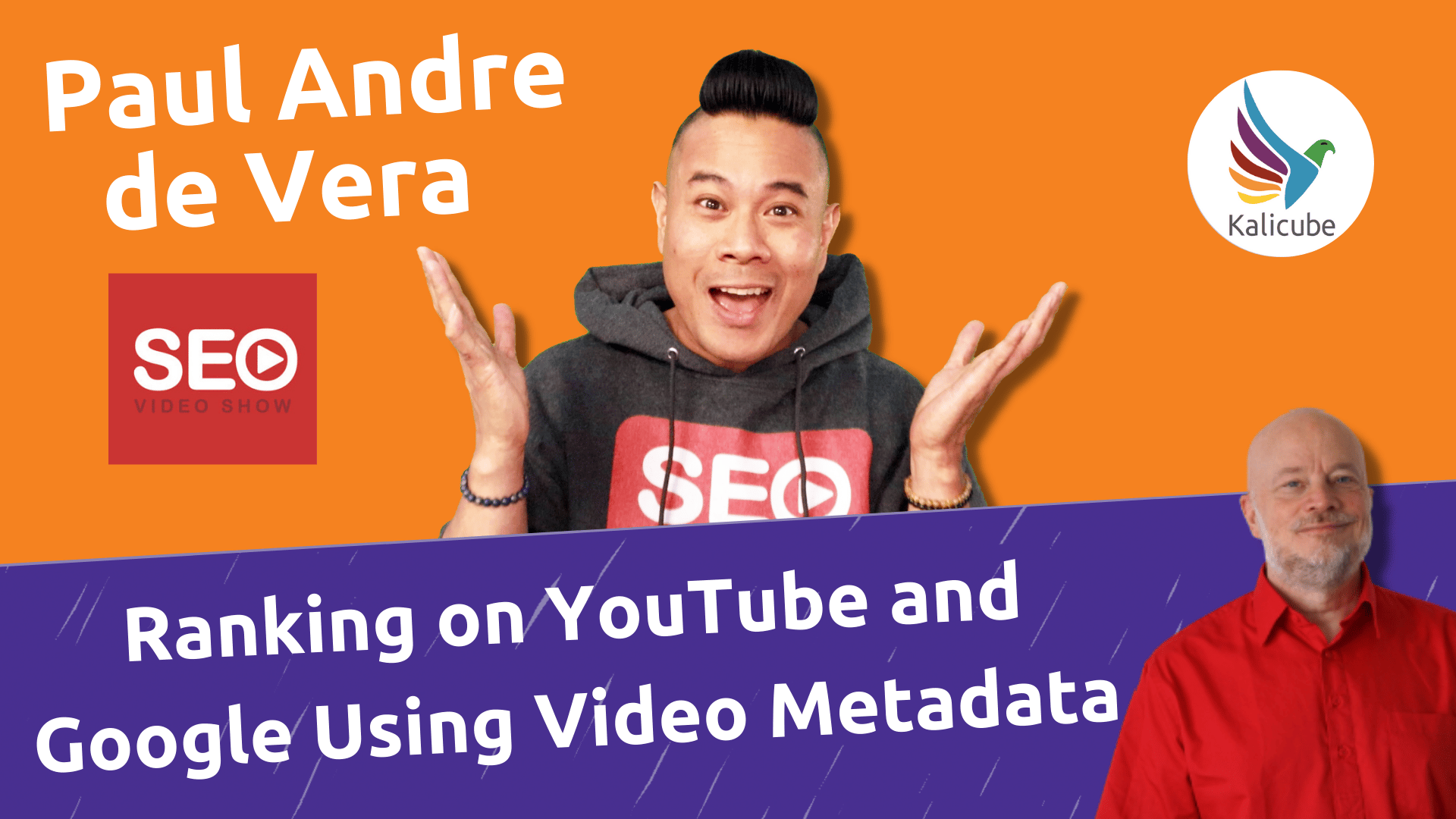 Paul Andre de Vera is a leading YouTube SEO expert and the founder and host of the SEO Video Show. In this video interview with Jason Barnard, he talks about adding metadata to a video and how that helps with rankings on YouTube and Google.
00:00 Paul Andre de Vera
00:07 How to add metadata to your videos
00:33 What will be the filename of the videos?
Transcript
And then going back to when I was actually uploading videos. I actually add metadata to each video, if you're on a PC, right click it, you can change the file properties, add the metadata in there or if you export your video from a video editor, you can add metadata on there. You can use Dublin Core Metadata, regular metadata, just add your metadata in there because I believe there's another patent I found within the YouTube algorithm where it extracts that metadata somehow.

And that's an important aspect of your file name: I always name my file the same as the title of my video, because it actually will pull it into the actual title and you can see when you upload it, the name of the file is actually extracted within the YouTube studio.

So all that stuff, pre publishing, I do all the metadata and file renaming. I feel that also was able to help me in certain things because I'm ranking for things like "YouTube ranking factors", "video SEO". These are things that I actually was able to document and show within about seven days, pop up for "YouTube ranking factors".